Be A Part of Something Big: Volunteer for Middle Fork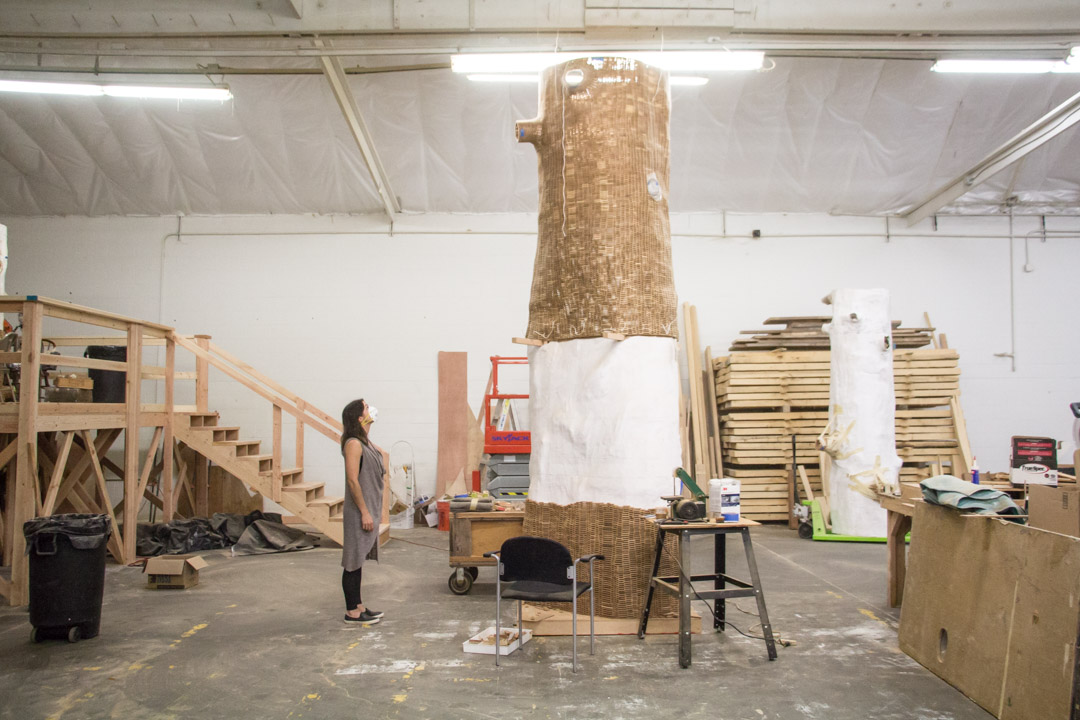 Artist John Grade is looking for volunteers to help sculpt the 60-foot addition to his sculpture, Middle Fork, which will be installed in SAM's Brotman Forum in January. SAM employees have been helping out in Grade's studio over the last few months and we all agree, you should consider volunteering as well.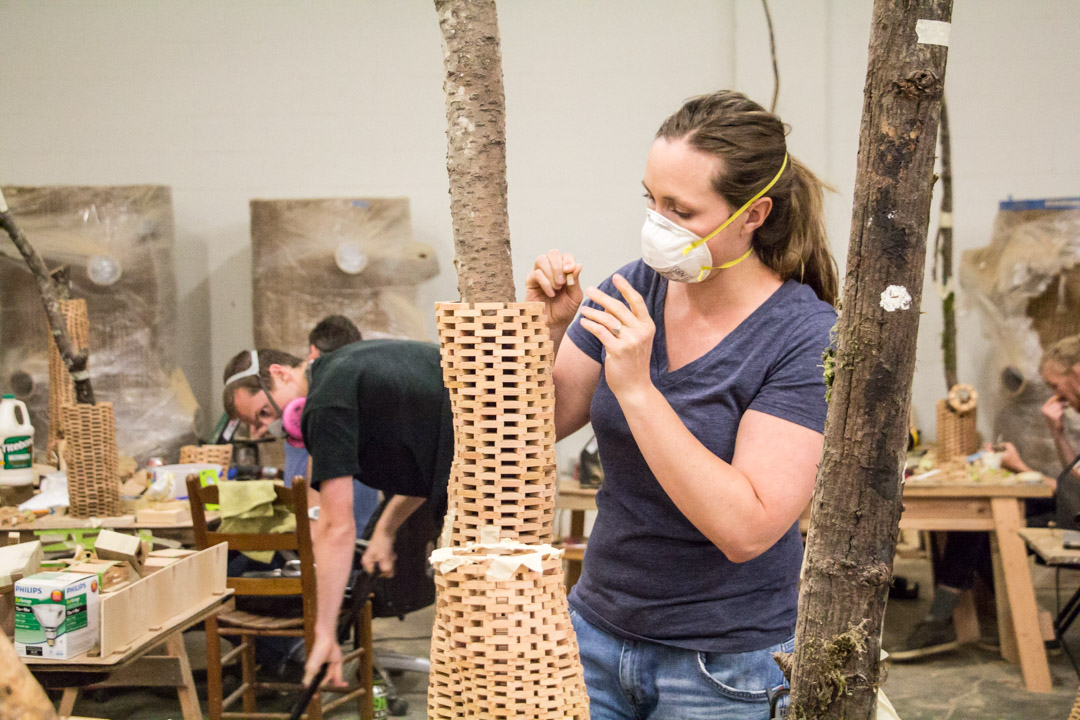 John Grade's studio is large and located at the fringes of Seattle. It's easy to understand why he would require a space as large as an airplane hangar if you've experienced his artwork. Grade creates organic shapes from the natural world at life size and impresses viewers with the grand scale of everyday objects such as, in the case of Middle Fork, trees.
Expect a warm welcome from Grade's crew of studio assistants, though you may have to venture pretty far into the space before you're noticed over the sound of the electric sanders. In an open room with several workstations scattered towards the back, you'll notice sections of the original 40-foot long Middle Fork sculpture bubble wrapped and arranged unceremoniously around the room.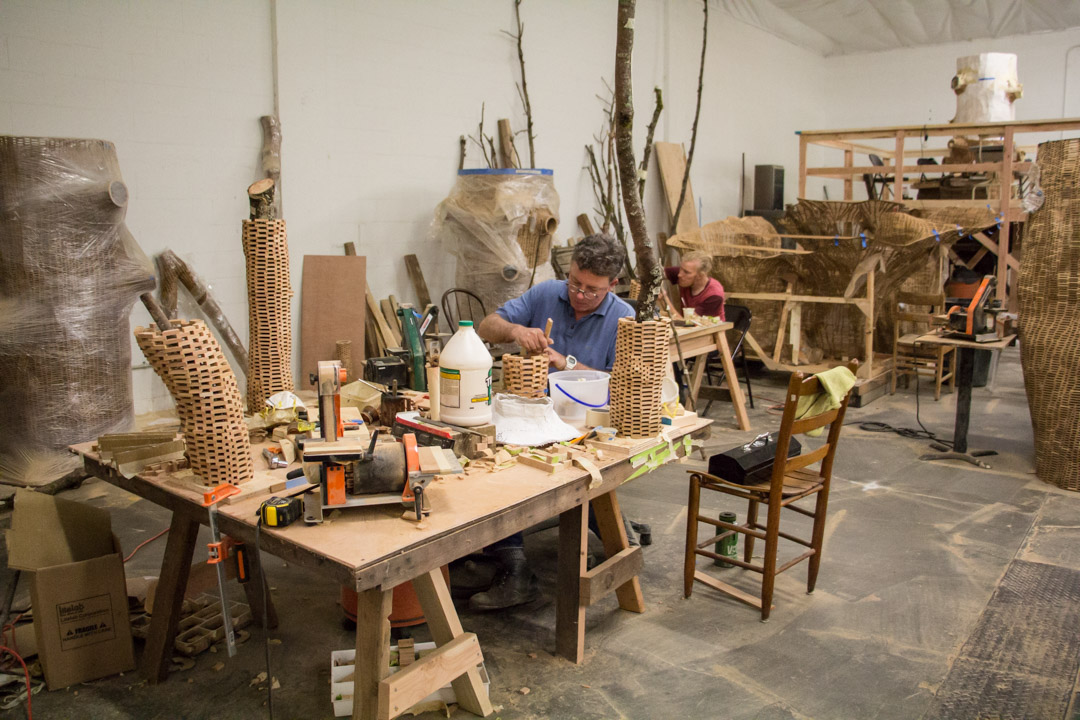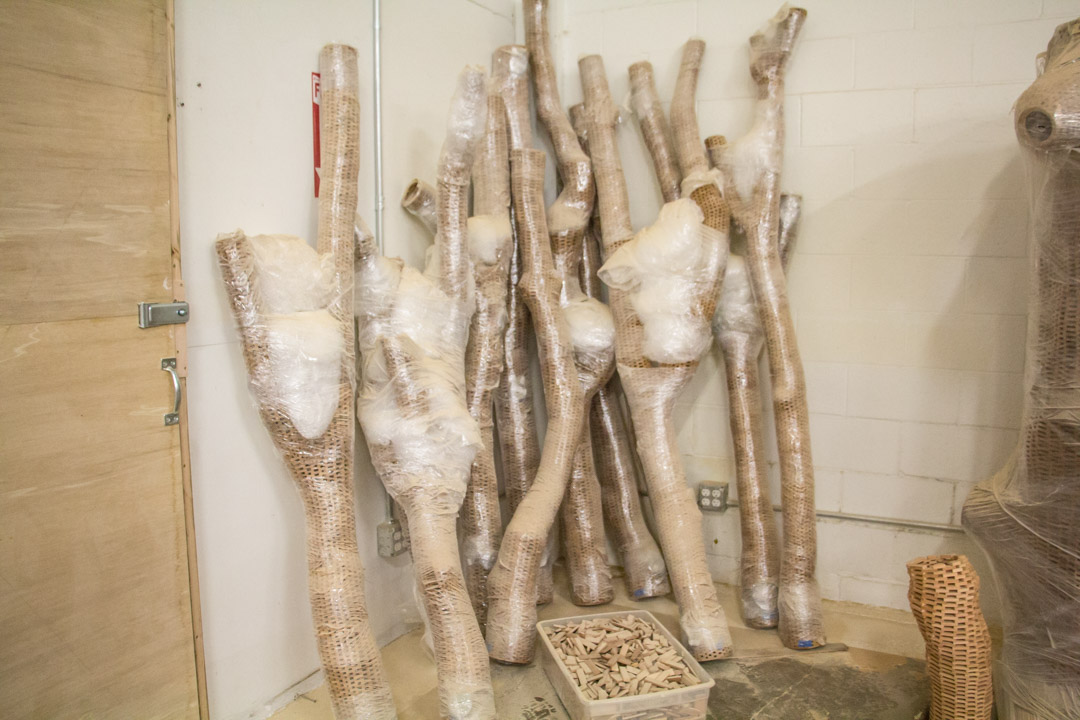 More than a view behind-the-scenes, this is an experience you can inhale—quite literally if you're not wearing your dust mask. Particles of the artistic process will coat your clothes, so dress for sawdust and be prepared to focus in on the details for a few hours. "It's fun to be part of something big by doing something small," said Natali Wiseman, senior designer at SAM. And small is right—the four-hour minimum volunteer shift flies by and you'll be impressed by the section of the sculpture that you've created—how much, or how little you've gotten done, depending on your outlook.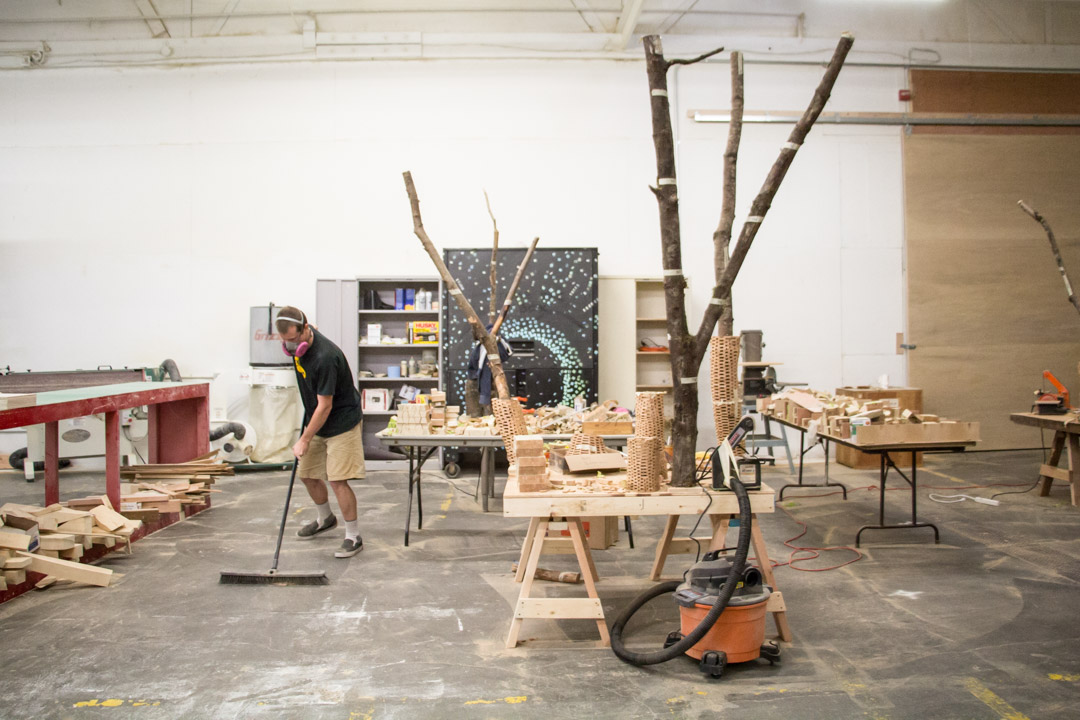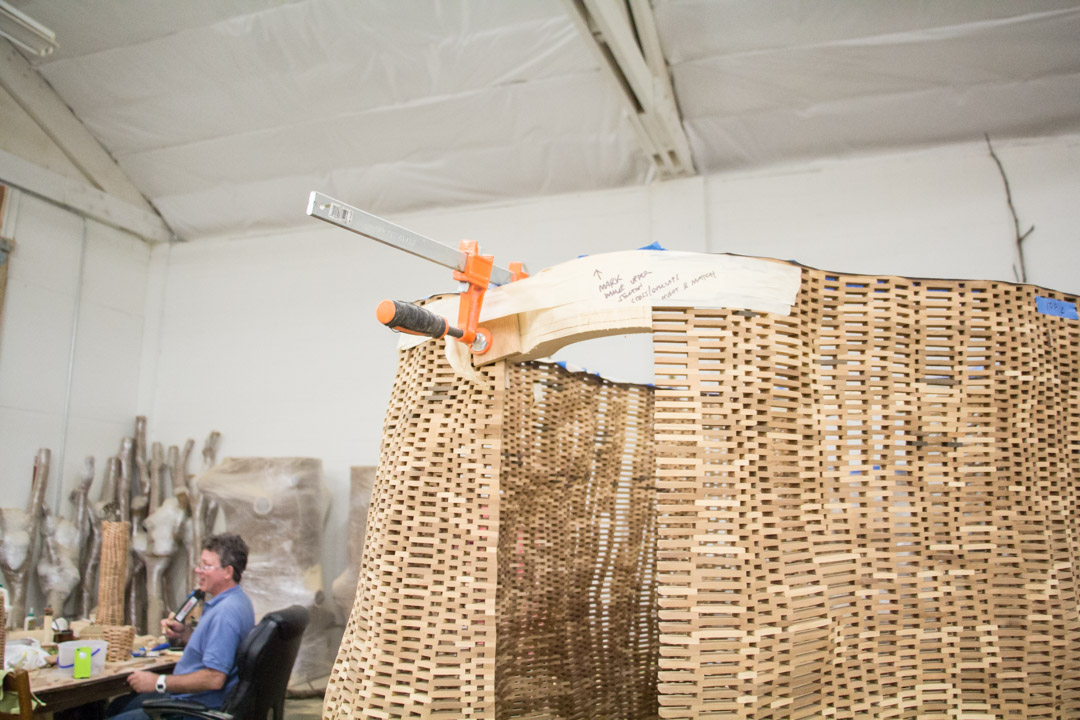 "Volunteering for Middle Fork is a great opportunity to get an insider's look into John's creative process," says David Rue, public programs coordinator. "It's refreshing to see how many helping hands are responsible for such a beautifully large-scale project, and it feels great to integrate community building with hands-on art making." When John Grade began Middle Fork in 2014 it was being constructed at Mad Art in South Lake Union. The store-front gallery space was open to the public and passerbys were welcome to lend a hand in laying a couple, or a couple hundred, blocks of the sculpture.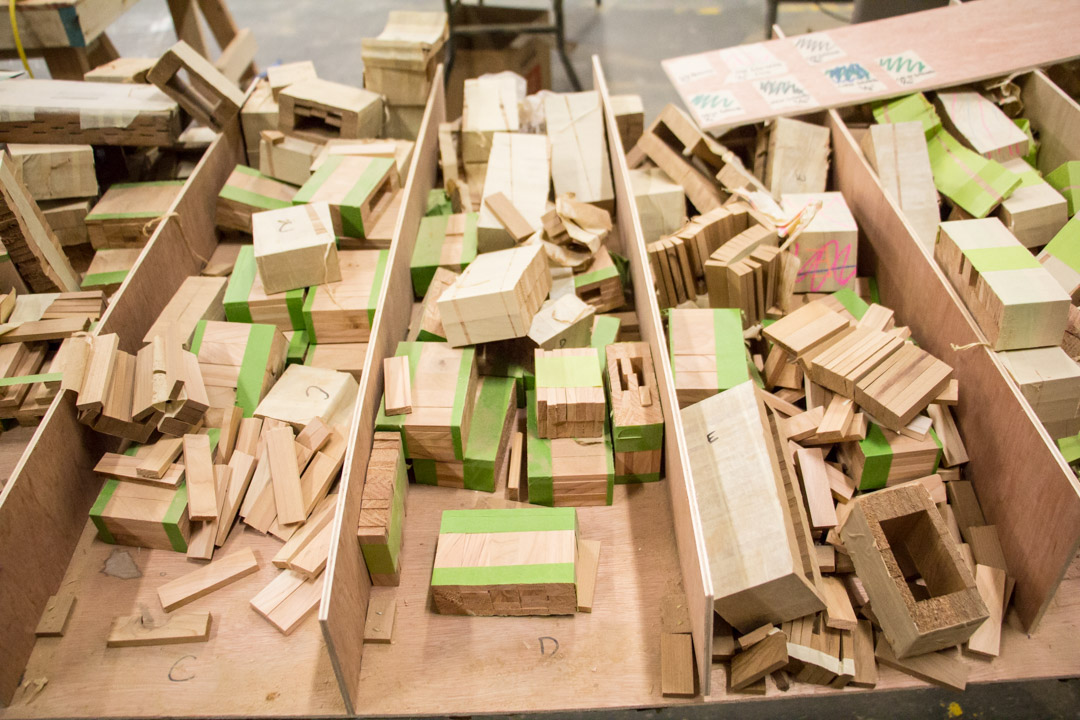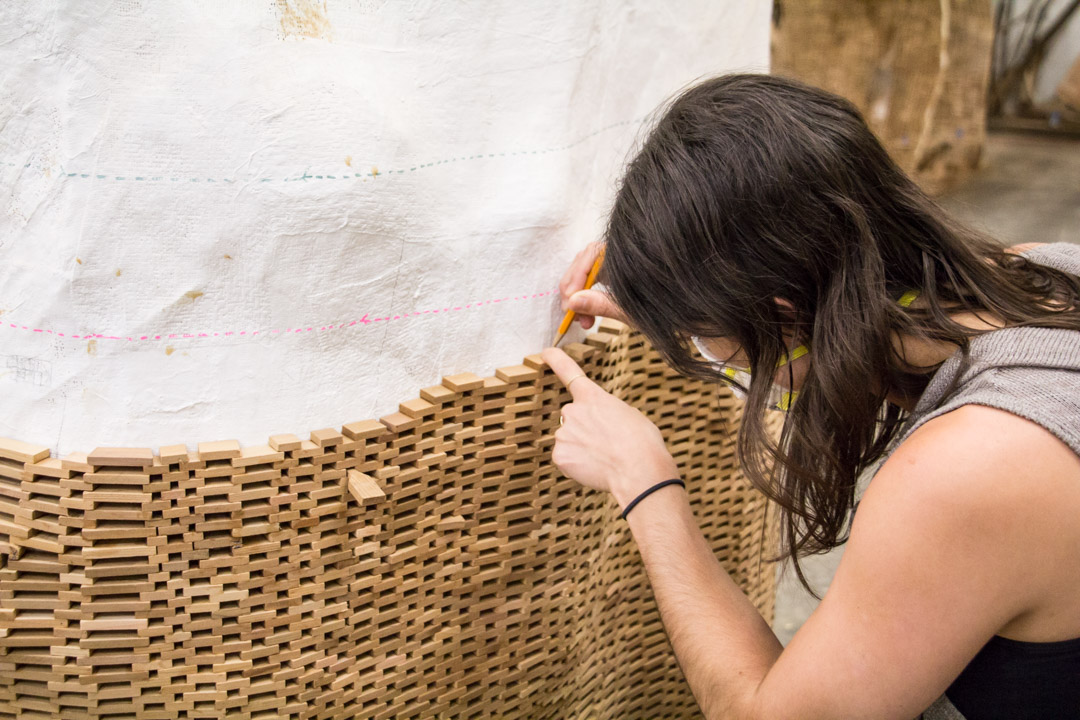 Far from the inaccessible side of the art world, Middle Fork has been touched and built by toddlers, teenagers, and Amazon employees alike. Megan Peterson, assistant registrar for exhibitions describes the process as "an honor. I appreciate how open John is to allowing each person the freedom to put their unique stamp on the work they do." Don't worry about being too precise or technically skilled. The sculpture is sturdy and, like nature, difficult to mess up. Each inches-long cedar piece you place is only one part of what will eventually be a 100-foot long whole, hanging at SAM.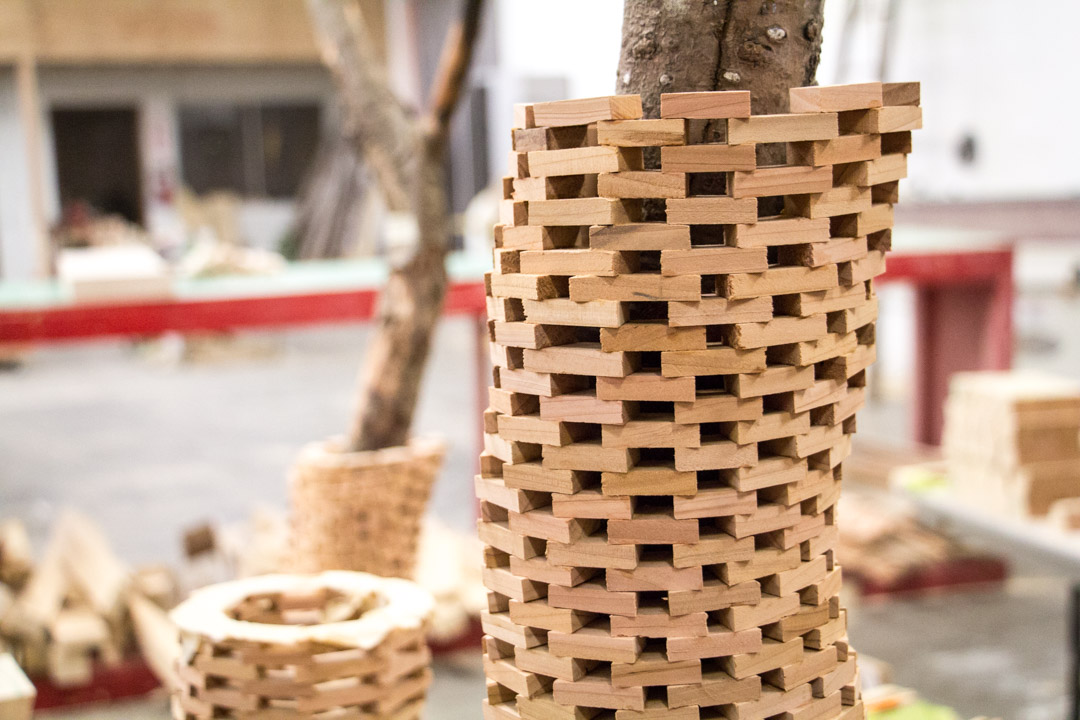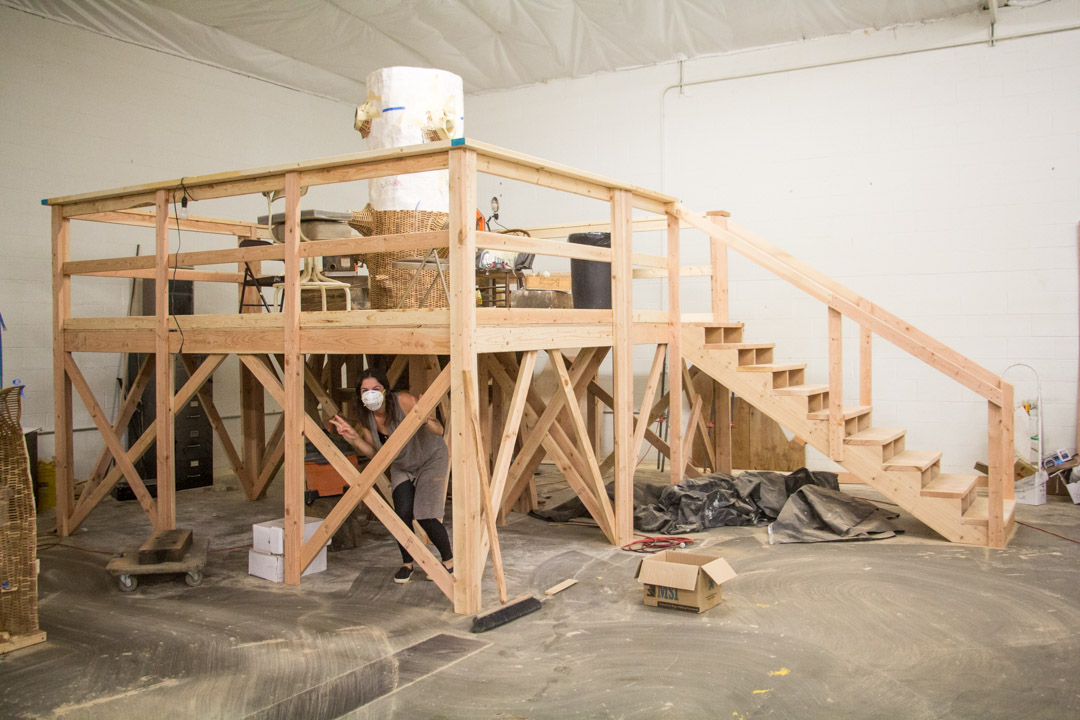 "It'll be a particularly special feeling once Middle Fork is installed knowing that my hands helped contribute to its existence," Rue added. If you're interested in volunteering, contact Lauren at John Grade's studio: volunteer@johngrade.com.
—Chelsea Werner-Jatzke, Copywriter & Content Strategist
Photos: Natali Wiseman.