Graphic Content: Aquatint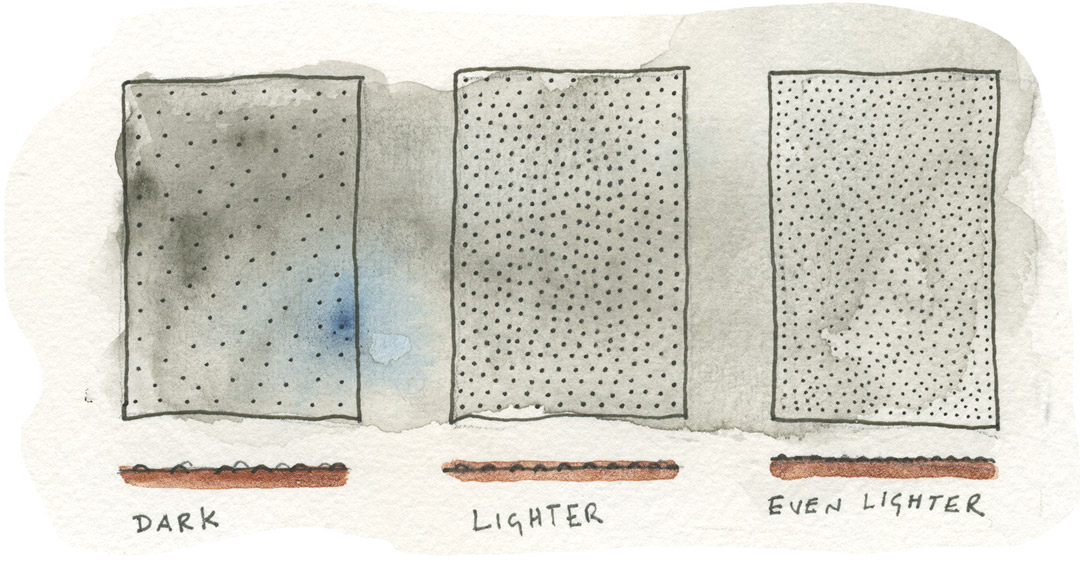 This week on Graphic Content we discuss aquatint, another intaglio method of printmaking. This is a oft-used method of Goya's in his Los Caprichos series. Speaking of . . . you've only got two more weeks to see 80 prints from the Los Caprichos series in Graphic Masters: Dürer, Rembrandt, Hogarth, Goya, Picasso, R. Crumb.
This huge exhibition showcasing over 400 print works created across 500 years closes August 28. That means, you've got one more Press & Print: Drop-in Studio where you can experiment with the techniques you see in the exhibition. Also, coming up is the final My Favorite Things tour of the exhibition with Jessixa Bagley.
Aquatint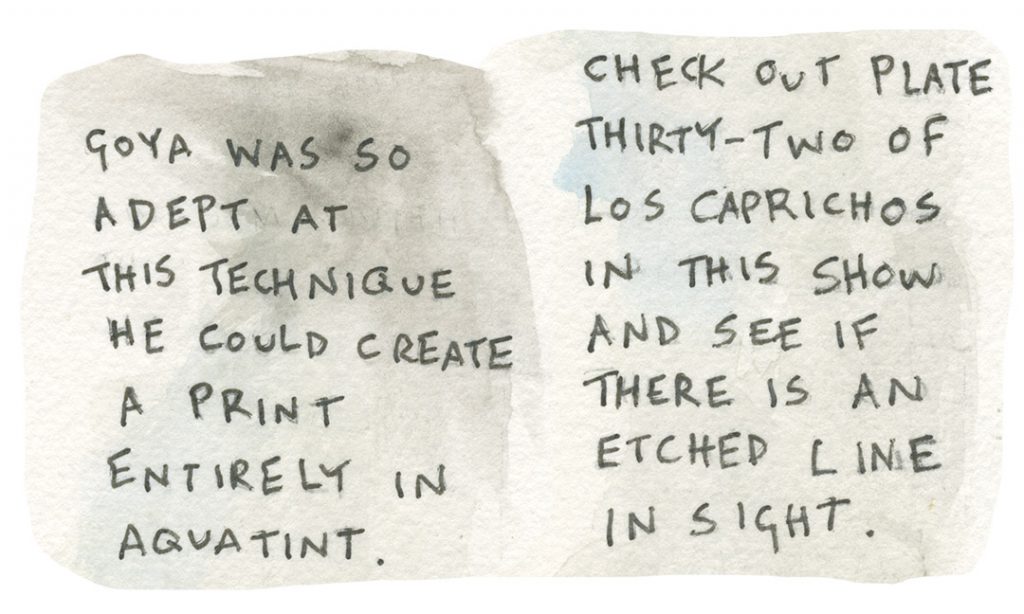 A variation of the etching process, aquatint allows for areas of printed tone in order to achieve a more painterly effect. Instead of a uniformly brushed on ground, powdered rosin is dusted onto the plate until the desired coverage is achieved. The acid eats away the unprotected portions of the plate between the rosin particles, resulting in a rich, speckled effect.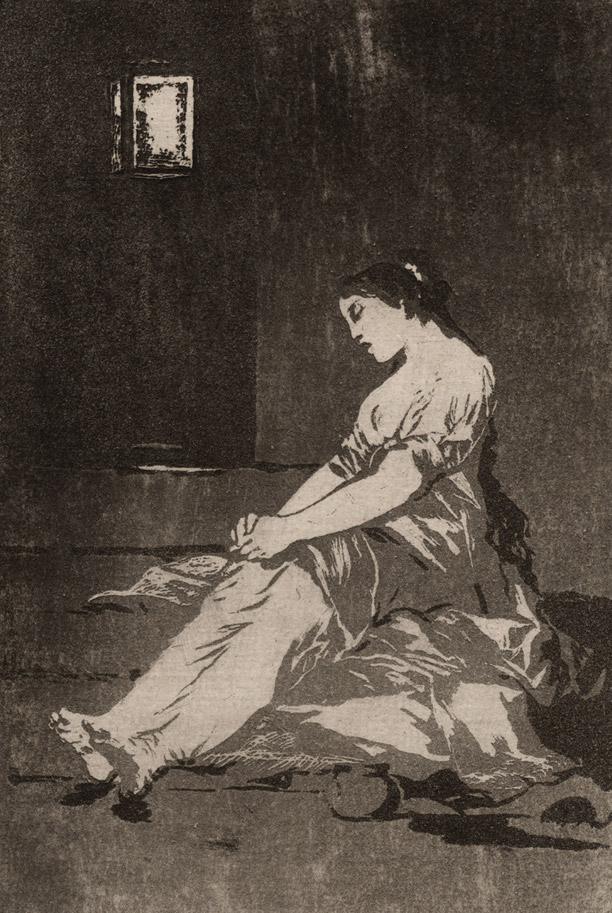 Goya used aquatint to create a dank, gloomy prison cell that mirrors the despair of this unfortunate young lady.
IMAGES: Illustrations: Tim Marsden. Los Caprichos: Por que fue sensible. (Because she was susceptible.), 1796–1797, Francisco Goya, Spanish, 1746–1828, aquatint, 8 7/16 × 6 in., Private Collection.