Object of the Week: Qing Dynasty Robe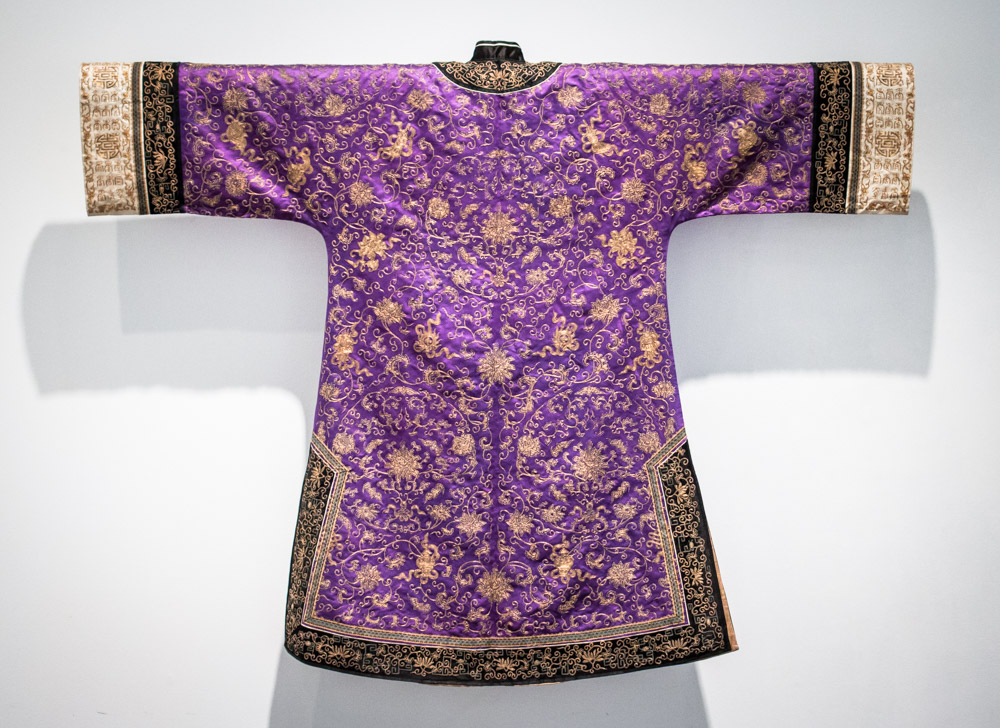 In the States, fashion seems like a primarily European product. Italian and French designers command the most respect here. Television and print ads cause us to marvel at how good folks look while just strolling the streets of Paris and Milan.
The Eurocentric focus of today's fashion culture can make us forget that other cultures of lookin' really good have existed all over the globe for thousands of years. Traditional China is one of those places where clothing communicates a lot about the wearer.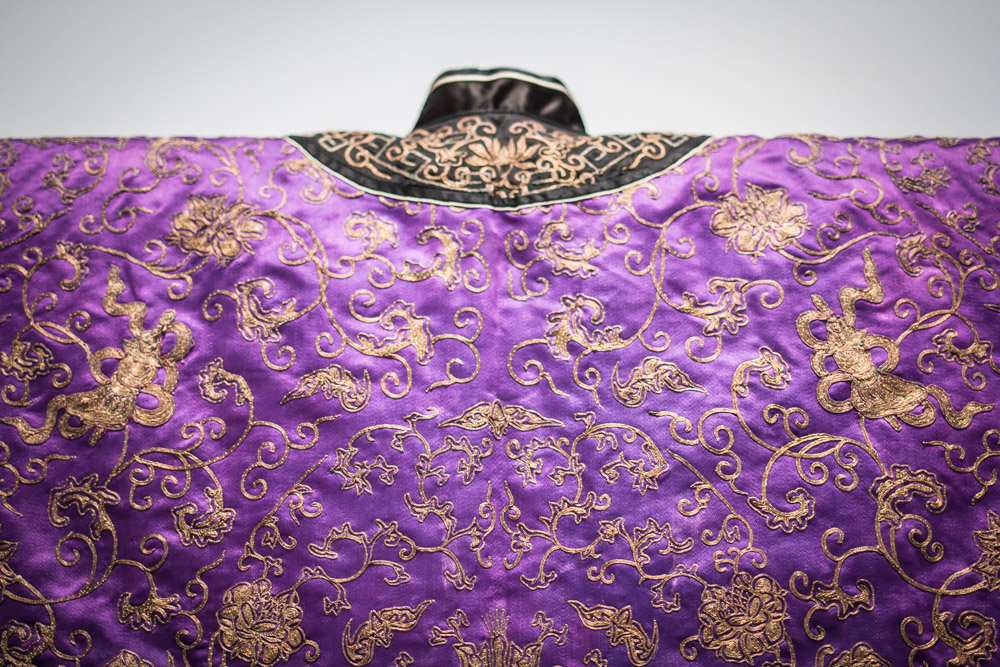 In this late Qing dynasty (1644-1912) robe at SAM, the wealth and style of the owner shines. The budding flora and curving tendrils of the embroidery blanket the surface of the robe, covering every inch of its fabric with beautiful, precise ornamentation. The sumptuous silk and embroidery in gold-wrapped thread tell us straight away that the owner of the robe was a person of means and importance. This rich purple hue has a visual impact recognized around the world, as in Europe, where, for a long, long time, purple has been the color most associated with royalty.
To be sure, the owner of the robe wanted respect as someone with high social status. History shows us that it's a very human desire to show off, to draw attention to ourselves, and to set ourselves apart with luxury. That's nothing new.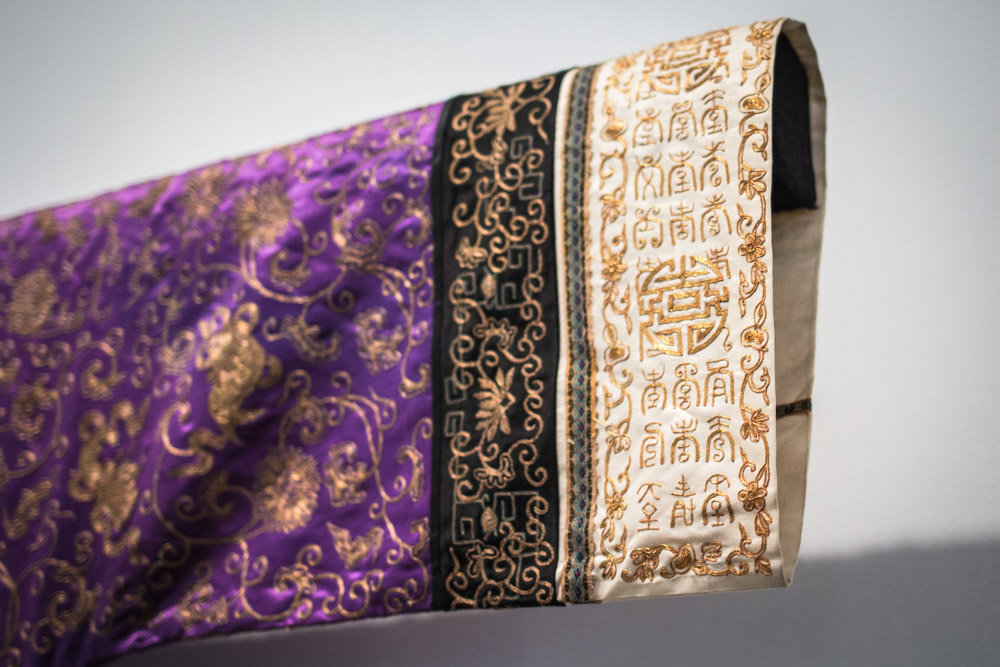 Interestingly, clothing in traditional China was also thought to express the internal state of the wearer. Symbols adorning the robe could convey positive traits and blessings of fortune on the person who donned them. Looking at this robe, the large white cuffs feature the shou character—a symbol for the Chinese blessing of longevity— directly at the center. The shou also signals this as a burial robe. Those Qing dynasty elites—always on fleek, even in the grave!
The robe is one of over 900 works that joined SAM's collection around the 75th anniversary of the museum, an era when the collection grew significantly in size and importance. Come check it out soon at the Asian Art Museum in Volunteer Park.
—Jeffrey Carlson, SAM Collections Coordinator
Images: Robe, late 19th century, silk with gold embroidery, Chinese, Qing dynasty (1644-1912).