Happy birthday, Ed Ruscha!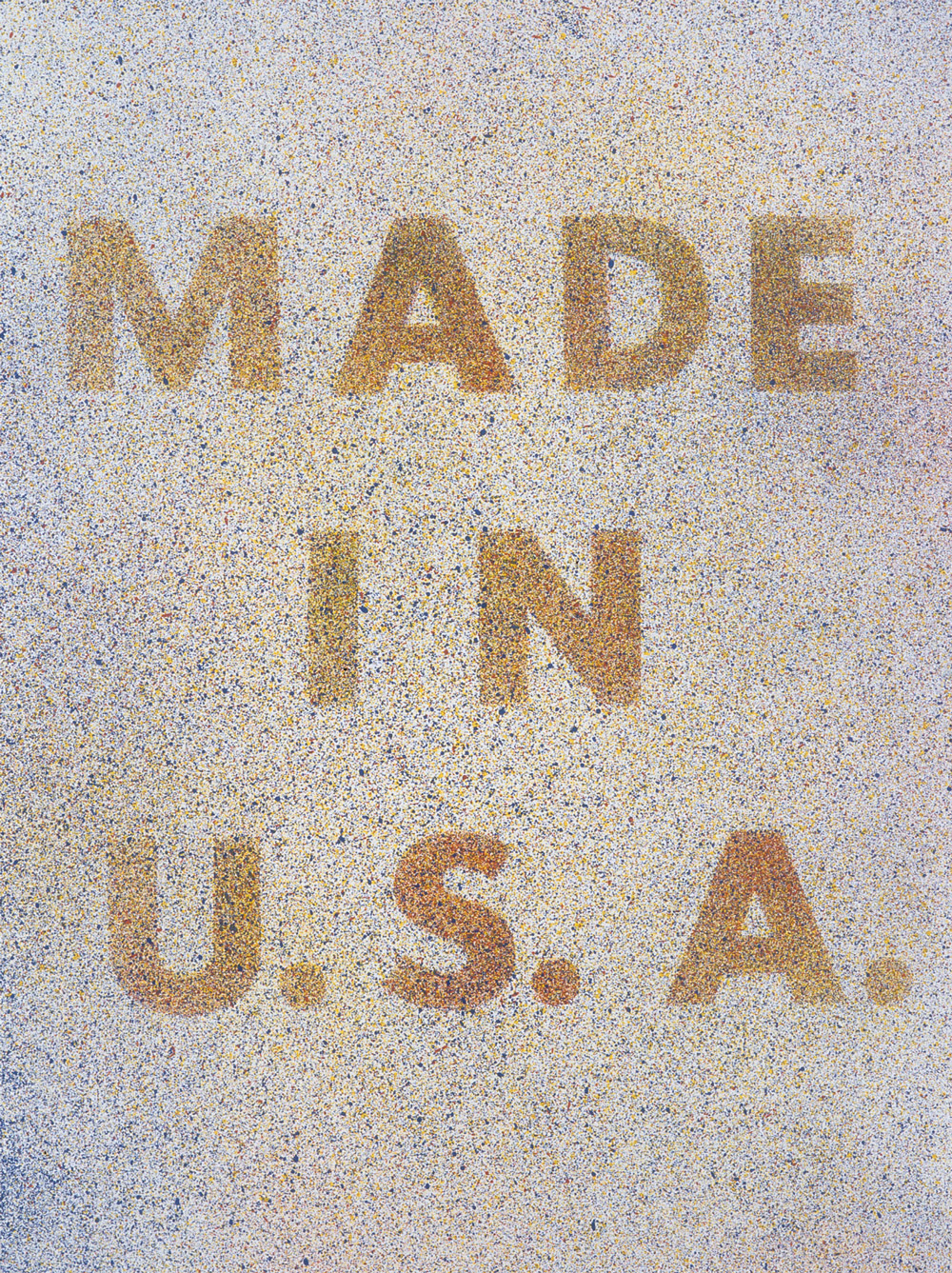 "Made in U.S.A." It's a familiar phrase. A distinctive feature of the phrase is that it always comes attached to an object. The statement makes no sense when detached from an object because it lacks the first element of any sentence: a subject. What was made in the U.S.A.? Whatever it's printed on. This is what one might call an index. Where we see the words has a direct relationship to the meaning we draw from them.
American Pop artist Ed Ruscha chose the language carefully. The physical lithograph that he called America Her Best Product was imagined and then printed within the boundaries of the U.S. The Pop movement that it represents was also distinctly American—cleverly responding to a boom in consumerism during the third quarter of the 20th century with a new brand (pun intended) of satire. The American Dream and the drive to buy that supports it are two more products referenced here. Are they the most telling ones?
America Her Best Product came to SAM as part of a 12-piece art portfolio titled Spirit of Independence, which also featured print works by artists such as Robert Indiana, Alex Katz, and Jacob Lawrence, and which celebrated the country's 200th year in 1976. The portfolio assembled works symbolizing American creativity and freedom. Curtis H. Judge, president of the donor Lorillard Co., wrote that Spirit of Independence "reflects and projects American independence as interpreted by 12 of America's foremost artists."
As Ruscha points out, one of the great parts about freedom is the ability to question the direction of one's own country.
Happy birthday, Ed Ruscha!
—Jeffrey Carlson, SAM Collections Coordinator
Image: America Her Best Product, 1974, Ed Ruscha (American, born 1937), lithograph, 31 3/8 x 23 1/2 in. Gift of the Lorillard Co., N.Y.