SAM Remix: details, details, details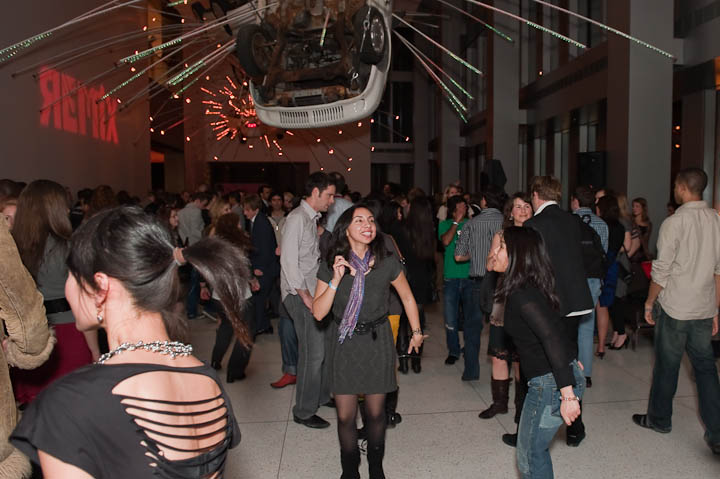 Wow! There are a lot of you beautiful people coming to SAM Remix tomorrow. We can't wait to see you, and we want to try to make the night as fun and hassle-free for you as possible, so we're passing along some IMPORTANT EVENT INFORMATION.
HERE GOES:
Your SAM Remix ticket admits you into the museum anytime between 7 pm and 1 am.
The specific time on your ticket refers to when you may enter the Picasso exhibition on the fourth floor. Capacity is controlled to keep these galleries from becoming over-crowded.
You may enjoy the rest of the museum's galleries and other spaces anytime throughout the evening.
WHEN YOU SHOW UP AT SAM, HERE'S WHERE YOU SHOULD GO:
PRINT-AT-HOME AND OTHER TICKET HOLDERS: Enter the museum at 1st Ave. and Union St.
GUNNING FOR ONE OF THE 50 FREE TICKETS? 1st Ave. and Union St. is the place for you, too. Remember, you will need to be wearing a striped, sailor shirt to get the free ticket. Tickets are in-demand, so I'd get here pretty early, too.
IF YOUR TICKET IS WAITING AT WILL-CALL: Enter at 1st Ave. and University St. (near Hammering Man)
It looks like SAM Remix is going to sell-out before tomorrow night. If there are any tickets left to sell at the door, they will be on sale at the 1st Ave. and University St. entrance (near Hammering Man)
AND REMEMBER
If you want to buy an adult beverage at any of the bars, you will have to get a wrist band. The best place is in the Forum (under the flashing cars) at the admission desk. There will also be some folks with wristbands stationed in South Hall, just inside the 1st and University entrance.
TASTE Restaurant will be open! They'll offer their regular menu until 10 pm and be serving from their delicious bar menu until 12:30 am.
Preview some of the night's events here, and pick up a full schedule when you arrive.
More questions? Let us know in the comments, below!
-Nicole Chism Griffin, SAM PR
Photo © Robert Wade