This Saturday: Yoga Morning and Diwali Ball Night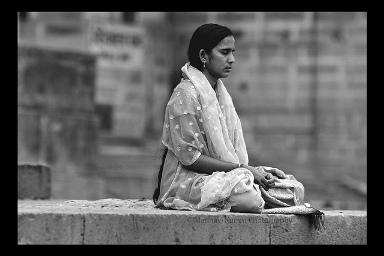 Doesn't it seem that every Seattle neighborhood has a yoga studio? At SAAM too, you can begin your Saturday with a yoga session at 8:30am, offered by 8 Limbs Yoga, before the 9:30am Saturday University talks. (Beginners welcome: pay by voluntary donation.)
If you have ever wondered about yoga traditions in India—surely different from in Seattle—you'll be interested in Christian Novetzke's talk this Saturday, October 23. As part of the fall Sacred Sites of Asia series, he is speaking on "The Sacred Site of the Self in Hinduism: Temple, Society, and the Yoga Body." Tickets are available at the door.
Then Saturday night is then time to celebrate at the Diwali Ball at SAM Downtown! This Indian festival, also known as Deepavali and 'Festival of Lights,' is a time to beat back the darkness of the new moon with oil lamps, candles, colored lights, and FIREWORKS! It's a time for major fun: new clothes, bright colors, anything sparkly, snacks, and decorations from henna-painted hands to rangoli floor designs. All this will be at SAM Downtown–sorry, no fireworks.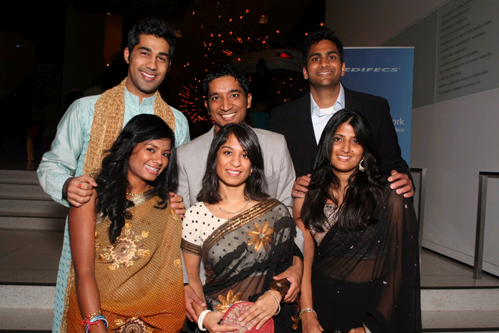 At last year's Diwali Ball, DJ Anshul kept everyone on the dancefloor. Bollywood film projected on the wall added just the right touch. This year, add in bhangra-beat with Rhythms of India dance group to get your groove on and tours of Picasso:  Masterpieces from the Musee National Picasso, and it's a night you definitely don't want to miss.
Tickets are $75 for Members and $85 for non-members.  21 and over only.  Includes admission to Picasso:  Masterpieces from the Musee National Picasso and all food and non-alcoholic beverages.  Cash bar available.  For tickets visit www.seattleartmuseum.org/diwaliball
Sarah Loudon, Gardner Center for Asian Art and Ideas
www.seattleartmuseum.org/gardnercenter
Top photo: Courtesy of Madhavi Kuram