Object of the Week: Dog Hedge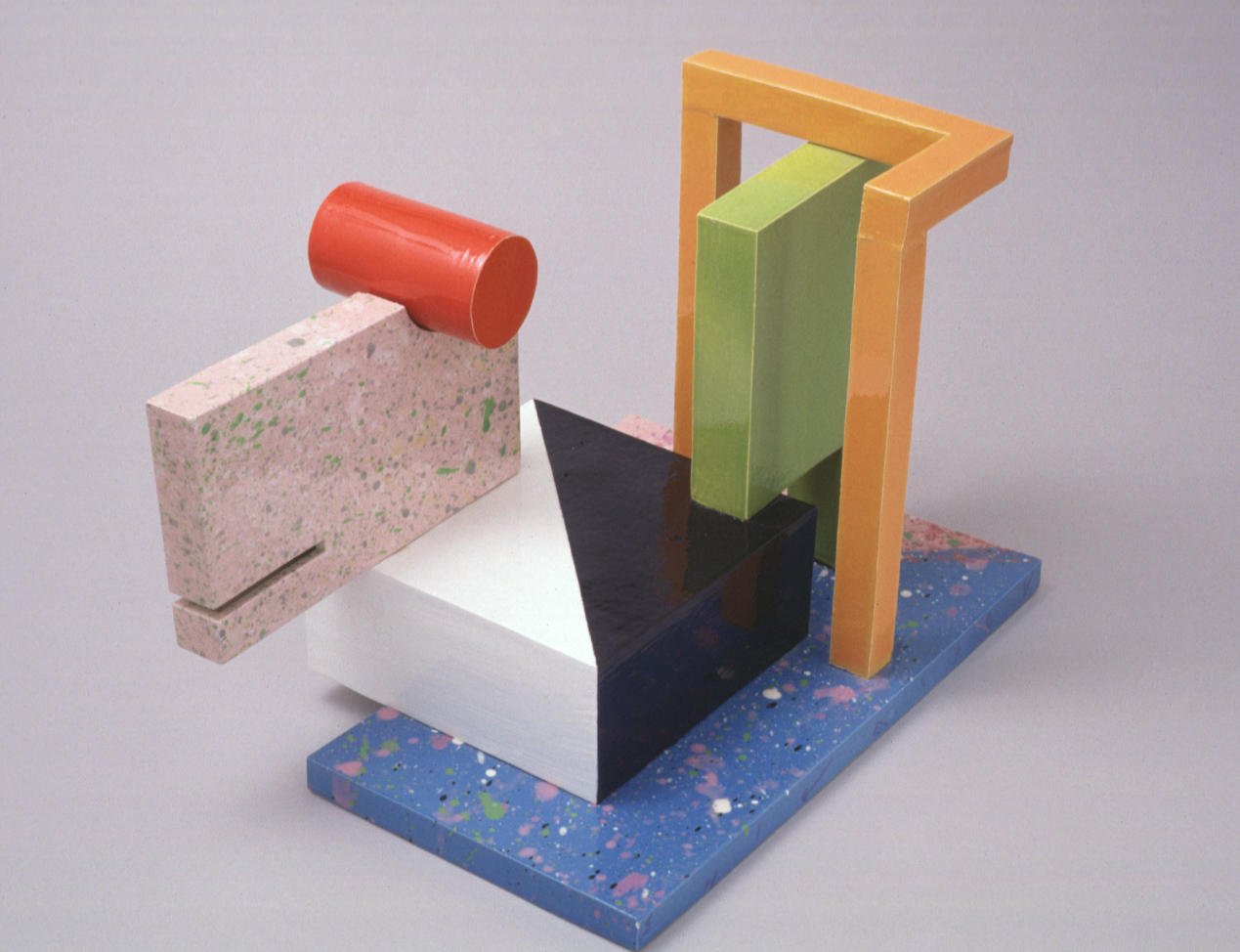 The teapot is a centuries-old vessel whose origins are firmly rooted in China. Features of the teapot have evolved over time, depending on the culture and period, but for the most part the vessel is a straightforward formula with certain basic elements: a spout, a handle, a lid, and, of course, a container for hot water. Tried and tested, right? Enter Peter Shire.
For decades, Los Angeles-based Shire has worked at the intersection of fine art, craft, and industrial design, experimenting with a variety of mediums and methods to produce iconic ceramic works and furniture that challenge the modernist maxim "form follows function," first coined by American architect Louis Sullivan. The form of this ceramic teapot, titled Dog Hedge, does not immediately align with its understood function. In fact, many of Shire's teapots (an ongoing and touchstone series in his practice), don't pour tea properly—they are objects meant to be looked at. In the words of the artist, they are "referentially functional."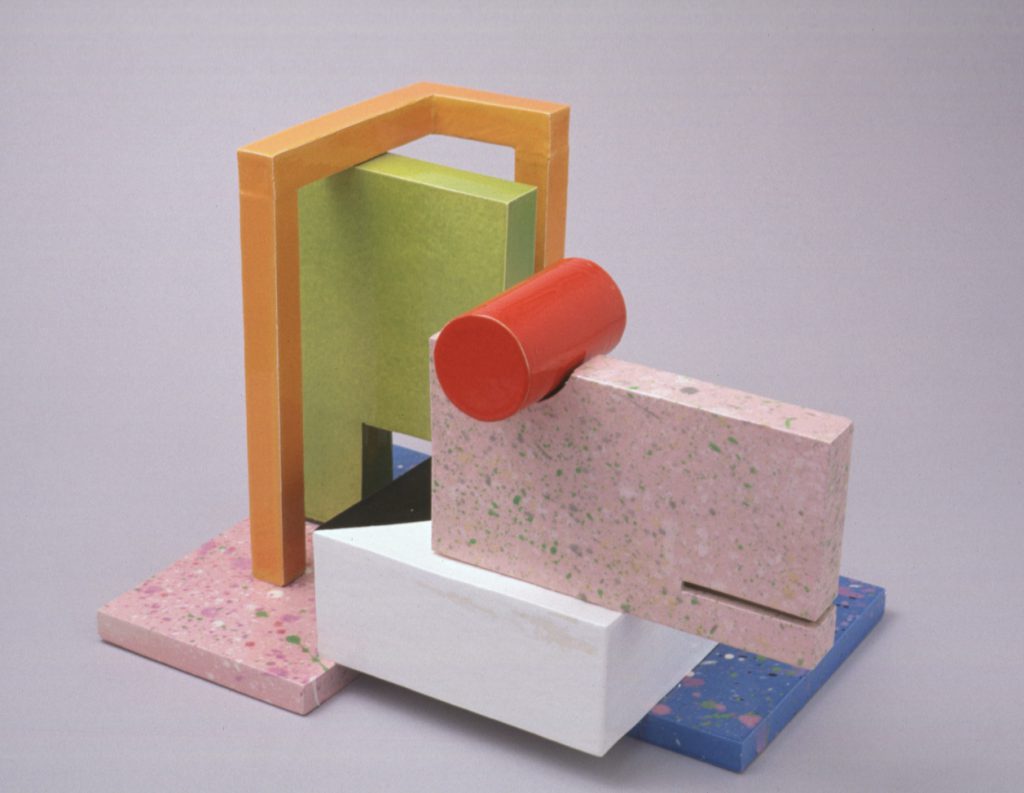 One of the original members (and first American) of the 1980s Italian design collective Memphis Group, Shire has proven himself a master of surfaces and mimicry. Interested in the plasticity of materials such as clay, he approaches his practice with playful rigor. In this 1982 work, orange, lime green, and red geometric shapes overlap with rectilinear planes of speckled pink and blue to form a postmodern constructivist composition. The various ceramic components balance precariously, testing the limits of the teapot's utility.
For this work, Shire found inspiration in such diverse sources as Stonehenge, aqueducts, post and beam architecture of the 1950s, the architecture of Luis Barragán, and the "anthropomorphic qualities of the [teapot's] spout as a mouth and the lid as eyes." In Shire's hands, the teapot—as both an object and an idea—becomes deconstructed and reimagined on his own personal, conceptual, and architectural terms. Appearing from one angle as a dog in profile, the piece's title also references Stonehenge—a monument whose unclear use and construction no doubt finds a parallel in Shire's own work.
– Elisabeth Smith, Collections Coordinator
Images: Dog Hedge, 1982, Peter Shire, ceramic with glaze, 9 1/2 x 14 x 9 1/2 in., Gift of Anne Gould Hauberg, 86.138 © Artist or Artist's Estate