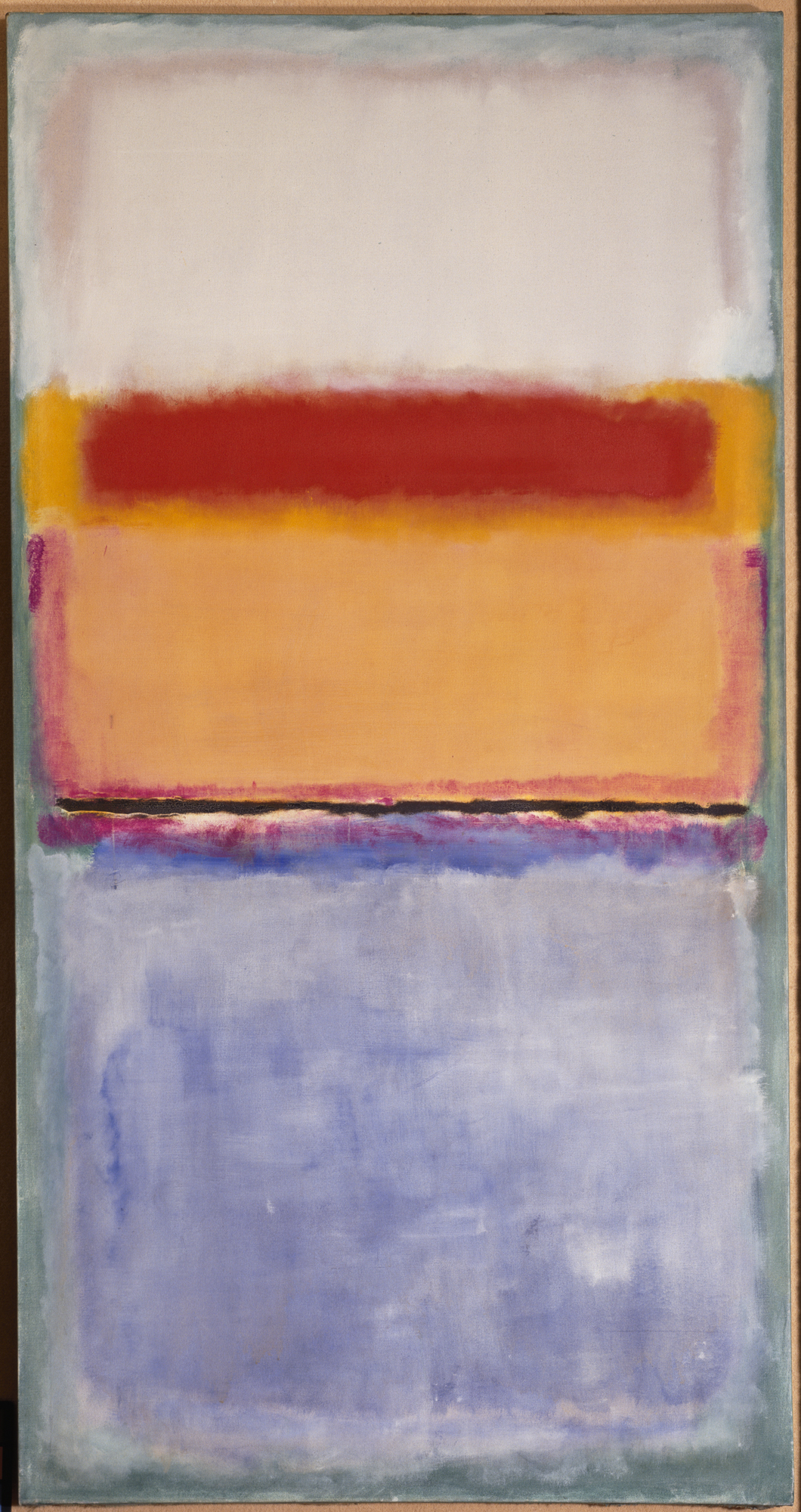 As part of the For Freedoms' 50 State Initiative put on by artists Hank Willis Thomas and Eric Gottesman, we're contextualizing works in SAM's collection within today's political atmosphere. The program is inspired by American artist Norman Rockwell's paintings of Franklin D. Roosevelt's Four Freedoms (1941)—freedom of speech, freedom of worship, freedom from want, and freedom from fear.
For this week's post, we're focusing on freedom from fear by looking at Frederic Edwin Church's A Country Home painted in 1854, just seven years before the American Civil War. The painting illustrates an idyllic landscape, lush with vegetation and a tranquil pond. The mood is calm and serene with the sun casting a warm, comforting glow. Church, a member of the Hudson River School, paints the American landscape as a modern-day Eden. The artist's view of his time and place is one of optimism, hope, and contentment.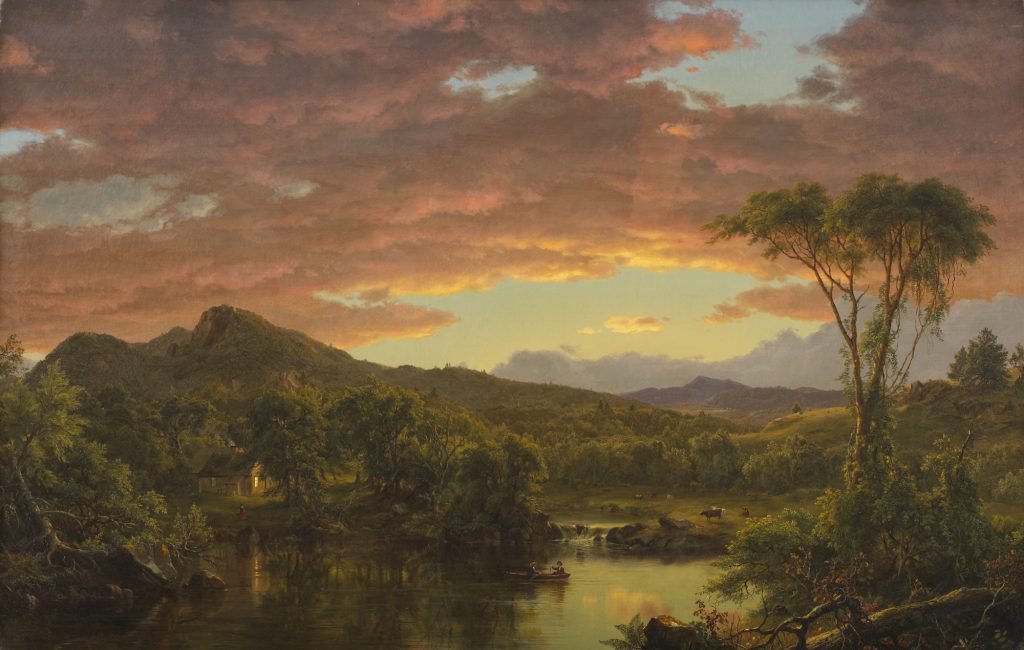 As we compare Church's work to Mark Rothko's abstraction #10, painted in 1952, the differences couldn't be greater. Rothko's work was completed just 98 years after A Country Home, but during this period humanity witnessed two world wars (the second of which perhaps had the greatest impact on the views of artists). How much did their views of America change, as well as the times they lived in? After the horrors of World War II, how could one paint idyllic landscapes? Yet, even though freedom won the War, fear persevered—the ugly side of the human race was exposed. As a result, art turned abstract and humanity collectively wept.
So this brings us to today: even if divisiveness, racism, and hatred are overcome, what lasting effect will these times have on our art and how we view our time and place? If equality, respect, and compassion win politically, will we still be free from fear? Or is it too late and have we already exposed the darker sides of ourselves?
– Manish Engineer, SAM Chief Technology Officer
Images:
#10, 1952, Mark Rothko, oil on canvas, 81 3/4 x 42 1/2 x 2 1/4 in. (207.65 x 107.95 x 5.72 cm), Gift of the Virginia and Bagley Wright Collection, 91.98, © Artist or Artist's Estate. A Country Home, 1854, Frederic Edwin Church, oil on canvas, 32 x 51 in. (81.3 x 129.5 cm.), Gift of Anna Robeson Baker Carmichael, 65.80.