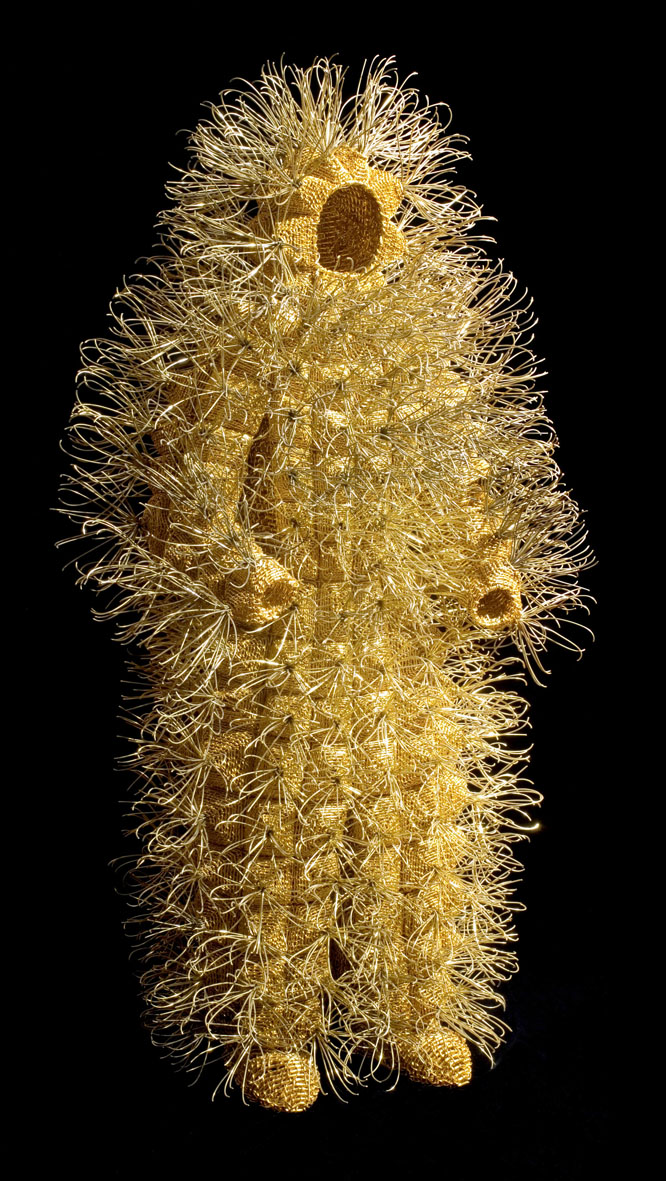 While a human-caterpillar hybrid such as Walter Oltmann's Caterpillar Suit I, may seem strange, it's completely appropriate for these strange times that we're currently living in. The tiny hairs that encompass the insects referenced in Walter Oltmann's work are called setae. The function of these hairs are practical—they're connected to nerve-endings and give caterpillars a sense of touch—as well as a defense mechanism. A recent study showed that the longer and denser the setae, the less likely predators were to eat the caterpillars. 
Looking at Oltmann's work in the era of coronavirus brings to mind biomimicry. Biomimcry is described by the Biomimcry Institute as "the practice of applying lessons from nature to the invention of healthier, more sustainable technologies for people."[1] Another way to understand this concept is through antennae-inspired outfits, designed to help with social distancing.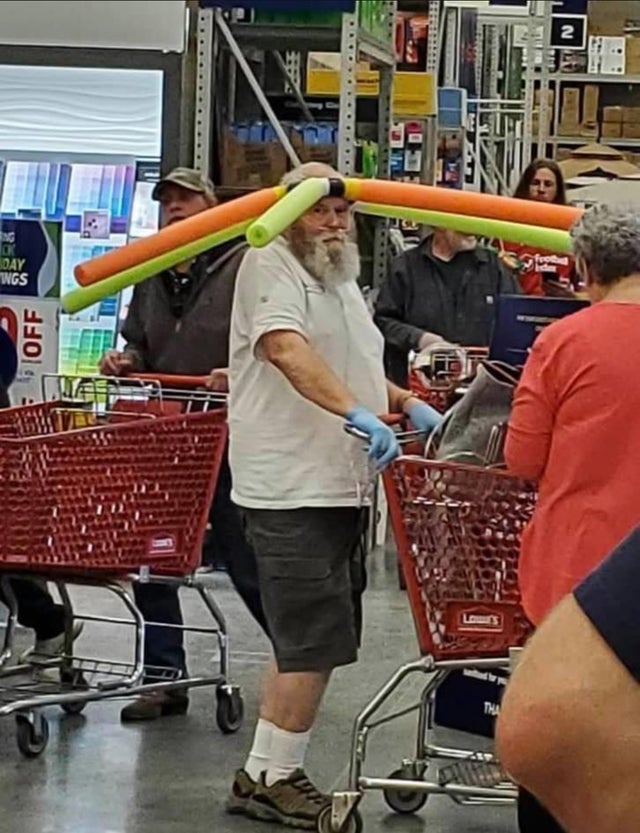 What ways can nature spur ideas to help us adapt to our new normal? Come up with your own biomimicry design for coronavirus through drawing. Oltmann makes more than sculptures, he also creates drawings and prints with similar designs as his sculptures. We'll use this approach for our activity.
What you'll need
Paper
Pencil
Eraser
Fine-tipped marker or pen.
With drawing, like any physical activity, you may want to start with a warm up. Try sketching some simple shapes to warm up your drawing muscles!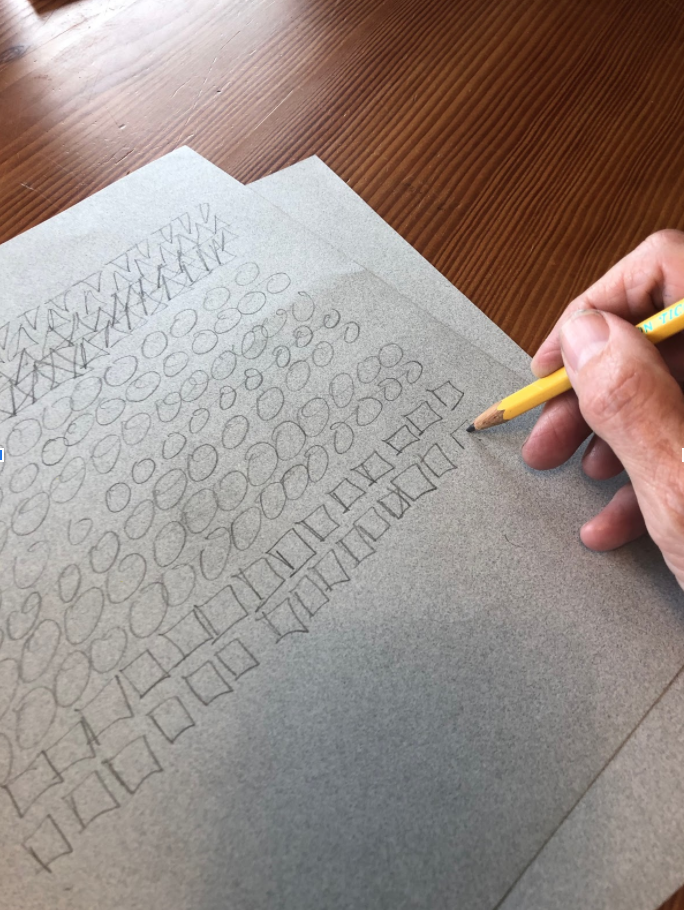 Sketch a figure drawing of yourself or have someone in your home pose for you!
First, draw in pencil, then outline the essential lines in marker or pen. Erase the pencil marks. Your figure should be a very simple form, like a gingerbread man shape.
Next, think about ways that nature, your favorite animal, or an ecosystem protects itself. For caterpillars, it might be a visible attribute, such as setae protecting against predators, but it could also be a non-visible process, like how they consume poisonous milkweed without getting sick. For inspiration check out asknature.org.
Draw this natural defense attribute onto the figure you've drawn using lines, shapes, or patterns.
Share your innovative ideas with us by posting using the hashtag #StayHomewithSAM and celebrate everyone working hard in the midst of this pandemic to find practical ways of protecting us from the coronavirus.
– Kelsey Donahue, SAM Assistant Manager for Gallery Learning & Lynda Harwood-Swenson, SAM Assistant Manager for Studio Programs
Image: Caterpillar Suit I, 2007, Walter Oltmann, anodized aluminum and brass wire, 46 7/16 x 23 1/4 x 16 9/16 in., Gift of Josef Vascovitz and Lisa Goodman in honor of Kimerly Rorschach, 2019.25.1, © Walter Oltmann.