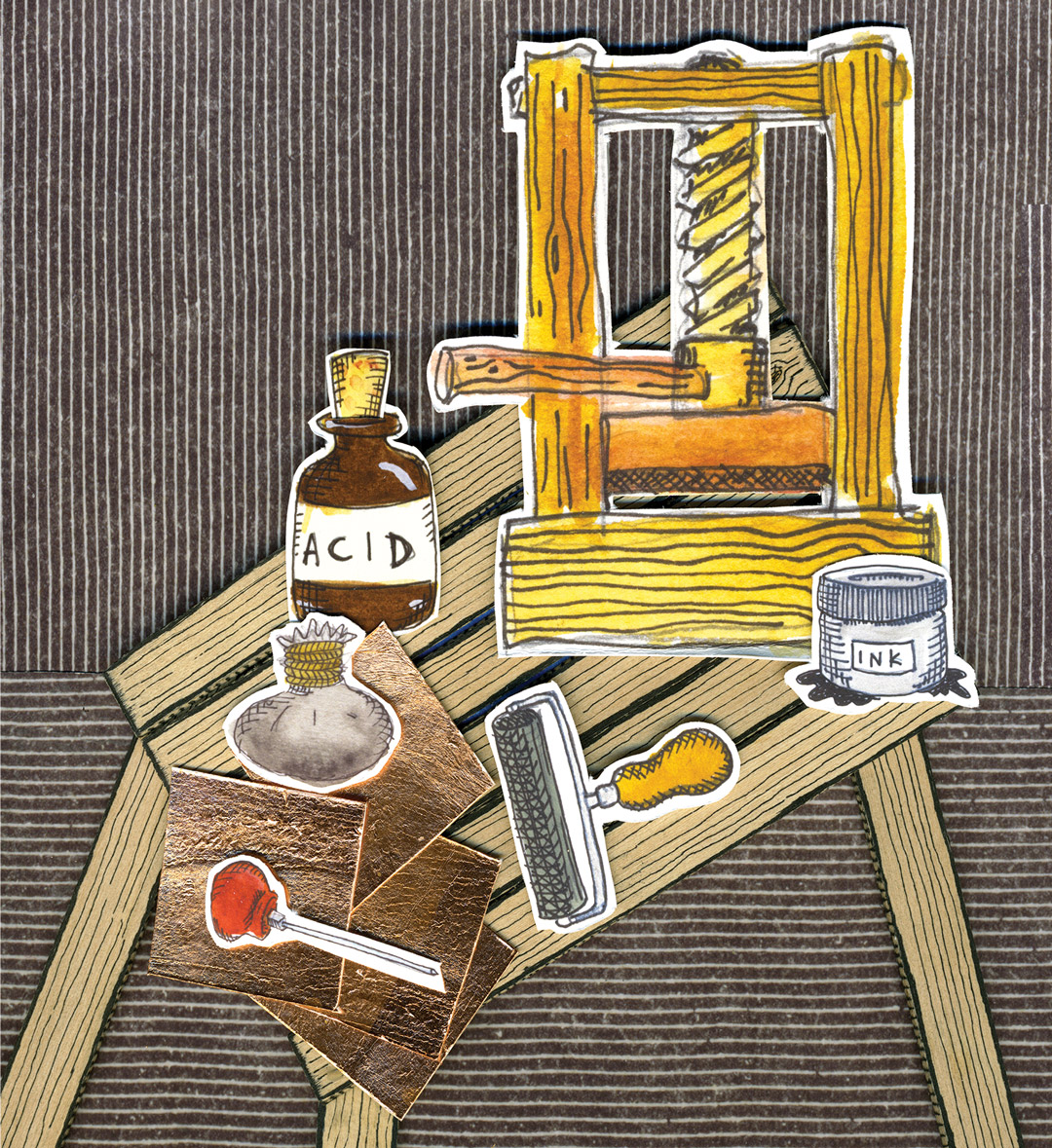 Get a primer on the printmaking techniques of the masters in Graphic Masters: Dürer, Rembrandt, Hogarth, Goya, Picasso, R. Crumb. Try making your own prints at home after you've been inspired by your visit to SAM, or check out our Press & Print: Drop-In Studio sessions while at you're at the museum and put these tips into practice with the guidance of local artists.
Let's start simple!
What is a print?
At its most basic, a print is a work of art on paper that's produced in multiples from an inked surface. While various types of printmaking exist, the basic components are the same—an inked wood block or plate, a sheet of paper, and a press that transfers the ink to the paper. The process is repeated many times, resulting in multiple impressions of the same image. Voila, a print edition!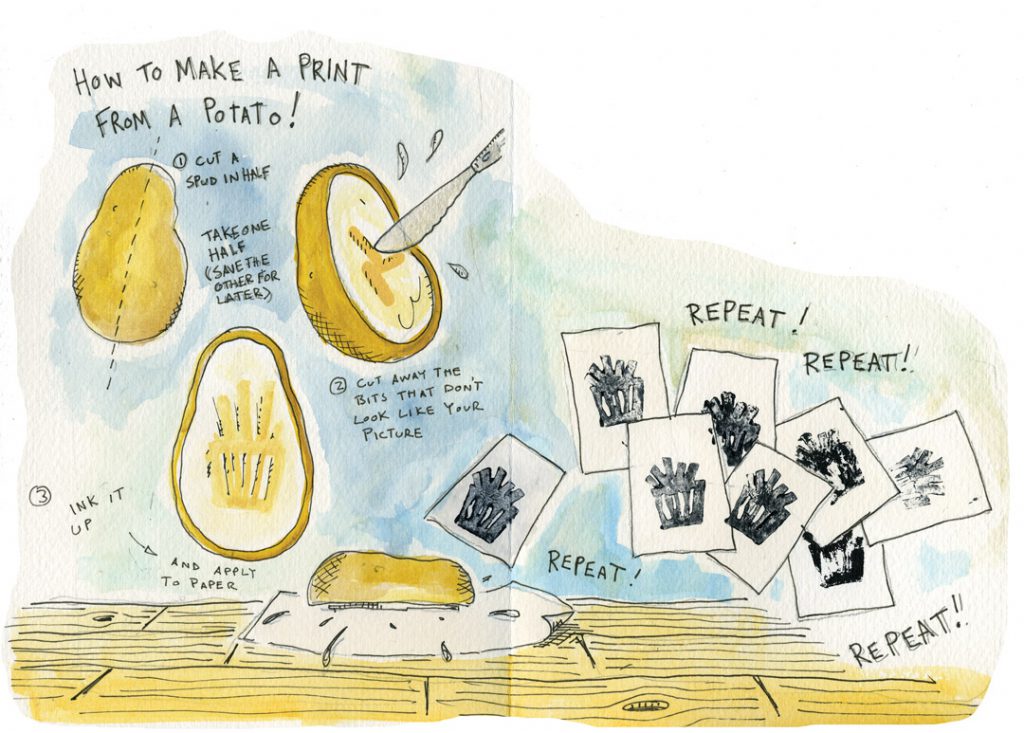 The development of printmaking
Following the invention of the printing press in the 15th century, printmaking gained popularity as an inexpensive way to disseminate visual information to a mass audience. Early prints—typically illustrations in books or reproductions of famous paintings—tended to be relatively small, affordable, and easily transportable. While fine paintings by important artists were too expensive for most people, prints were within reach.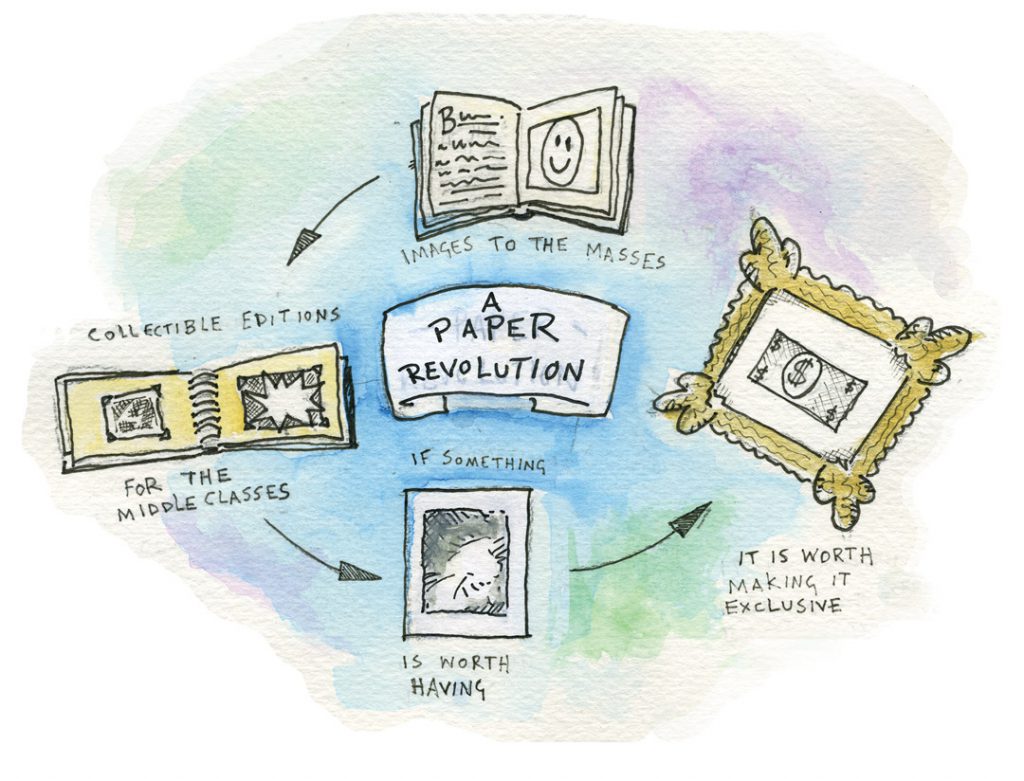 Prints did not remain purely illustrative for long. Printmaking came to be seen as a distinct mode of expression capable of producing works of fine art. Artists like Albrecht Dürer established a tradition of virtuoso printmaking. His episodic handling of narrative through print series, like The Large Passion, laid the groundwork for later generations of graphic artists from William Hogarth to R. Crumb.
The technical innovations of artists like Rembrandt van Rijn and Francisco Goya pushed the boundaries of the medium and further elevated printmaking as an art form. Connoisseurs began to build collections of particularly fine impressions. Rembrandt's Christ Healing the Sick was so sought after that it fetched prices usually associated with oil paintings, earning it the nickname "The Hundred Guilder Print." But in general, prints remained accessible works of art meant to be viewed and appreciated up close.
Intaglio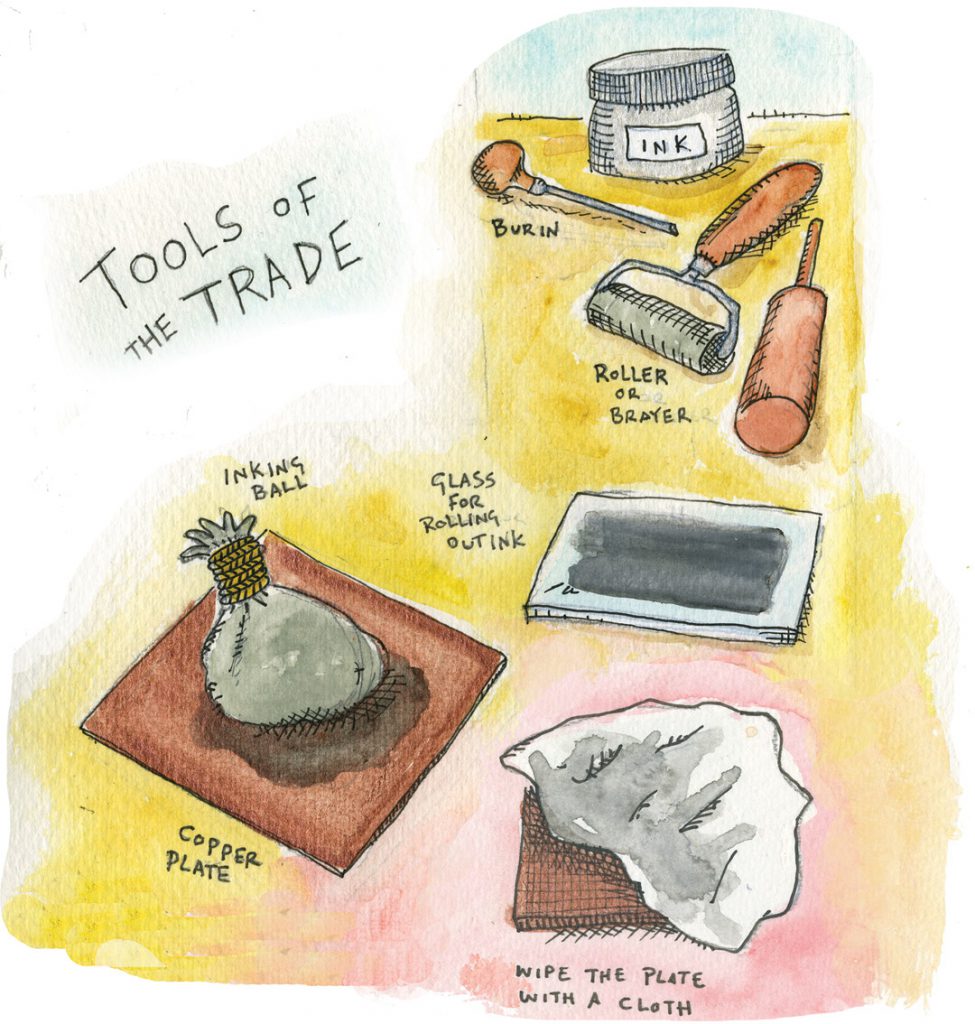 Intaglio (Italian for "carving") is the opposite of relief. A linear design is carved into the surface of a polished metal plate, usually copper. Ink is worked into the entire plate and then the surface is wiped clean, leaving ink only in the recessed grooves and pits. As the printing process wears down the plate, the artist can rework the design to pull more impressions. Altering the plate surface results in a new version, or state. Some artists, Rembrandt in particular, used this opportunity to make dramatic changes to their compositions.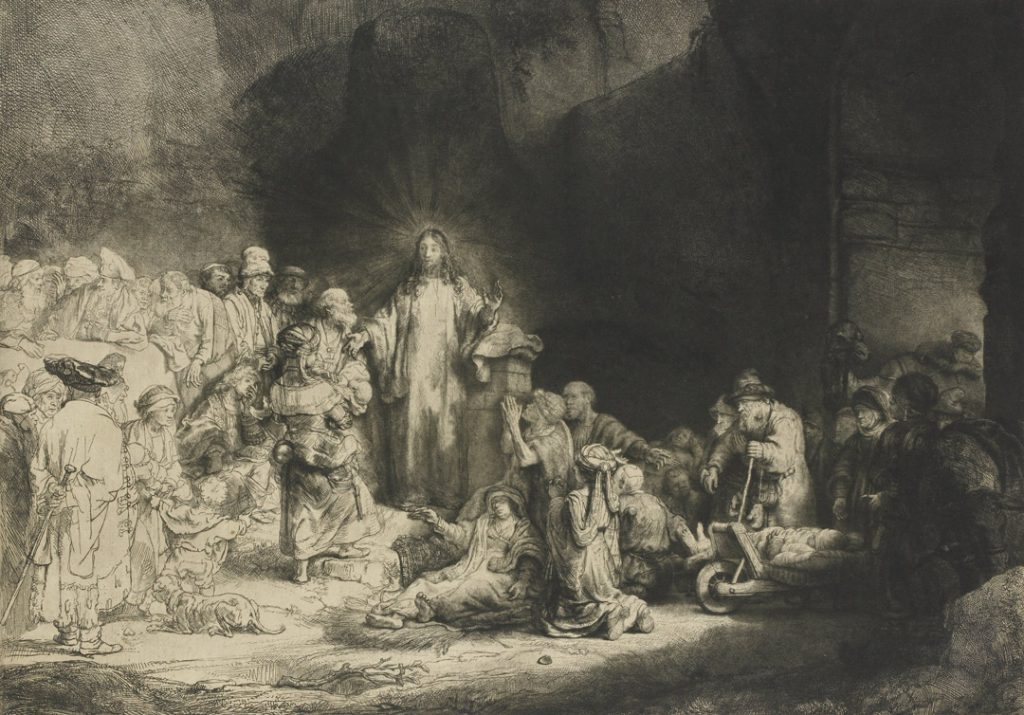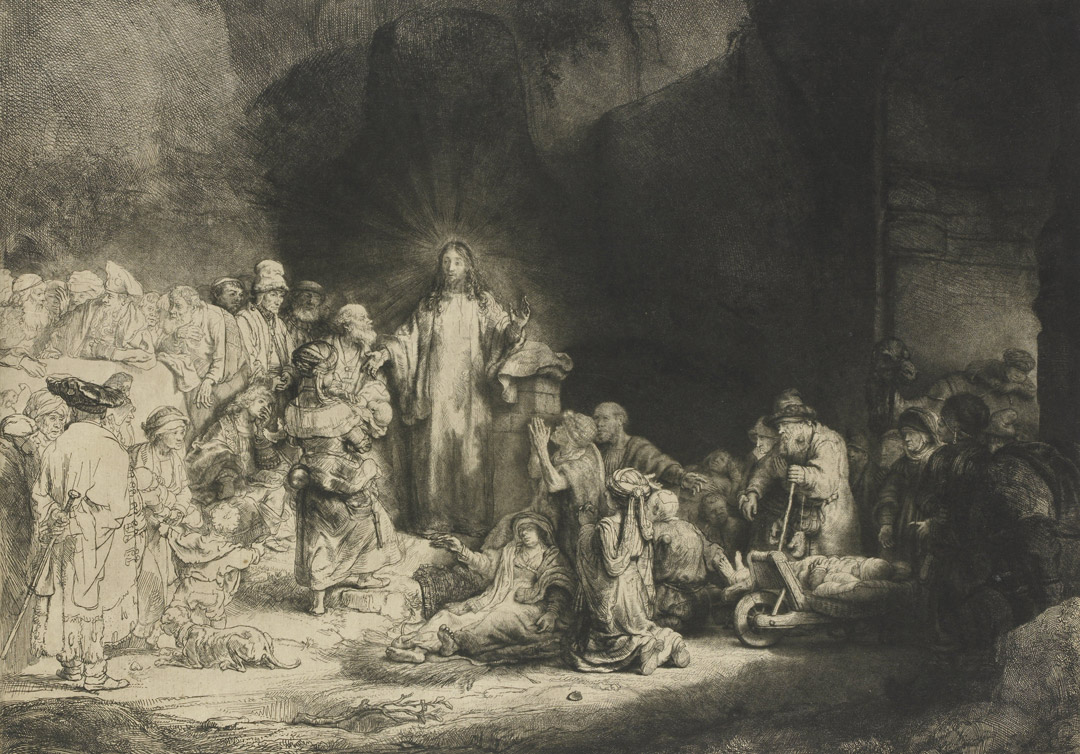 There are several types of intaglio printing: engraving, drypoint, etching, and aquatint. Artists may use just one technique at a time or a combination of several in a single print. We'll cover each type of intaglio printing in the weeks to come, stay tuned!
IMAGES: Illustrations: Tim Marsden. Christ Healing the Sick (The Hundred Guilder Print), 1643, Rembrandt van Rijn, Dutch, 1606–1669, etching and drypoint, 11 1/8 × 15 1/4 in., Private Collection.