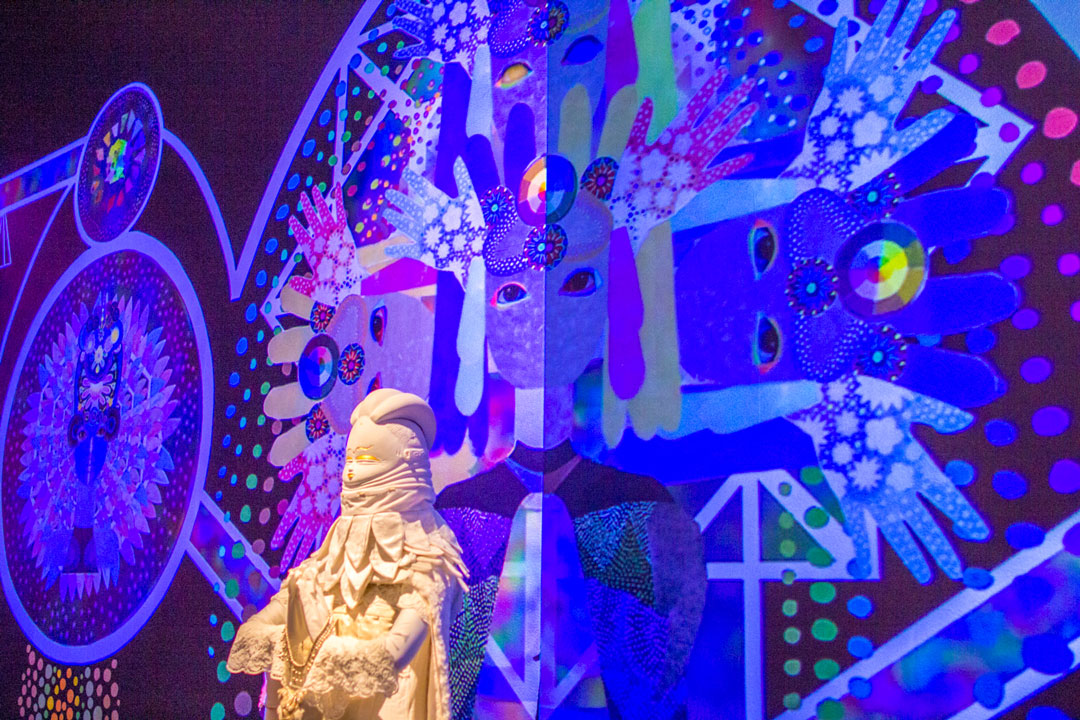 The Institute is glad to announce that their installation of lessons is on view at Seattle Art Museum. Three Empathics now oversee the production of  transformative vapors and invite you to sit with them in Lessons from the Institute of Empathy in the Seattle Art Museum's African Art galleries, to invigorate your mental clarity.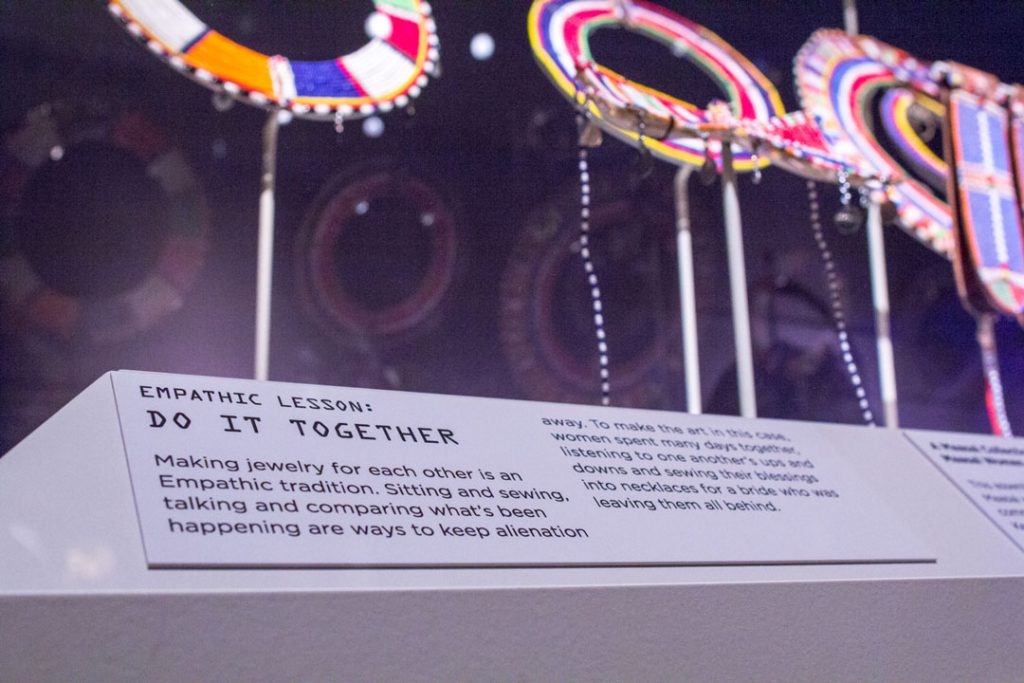 Better yet, you are also invited to step into their restorative pool and partake of a mosaic shower from above. A 10 minute power point given by a representative from the Institute, Aurelia Wallace, is also available to explain the lessons on view.
The Institute wants to thank everyone who sticks their necks out to facilitate their work, and suggested a poem full of empathy to honor their efforts.
– Pam McClusky, Curator of African and Oceanic Art
Images: Installation view Lessons from the Institute of Empathy, 2018, Seattle Art Museum, photos: Natali Wiseman