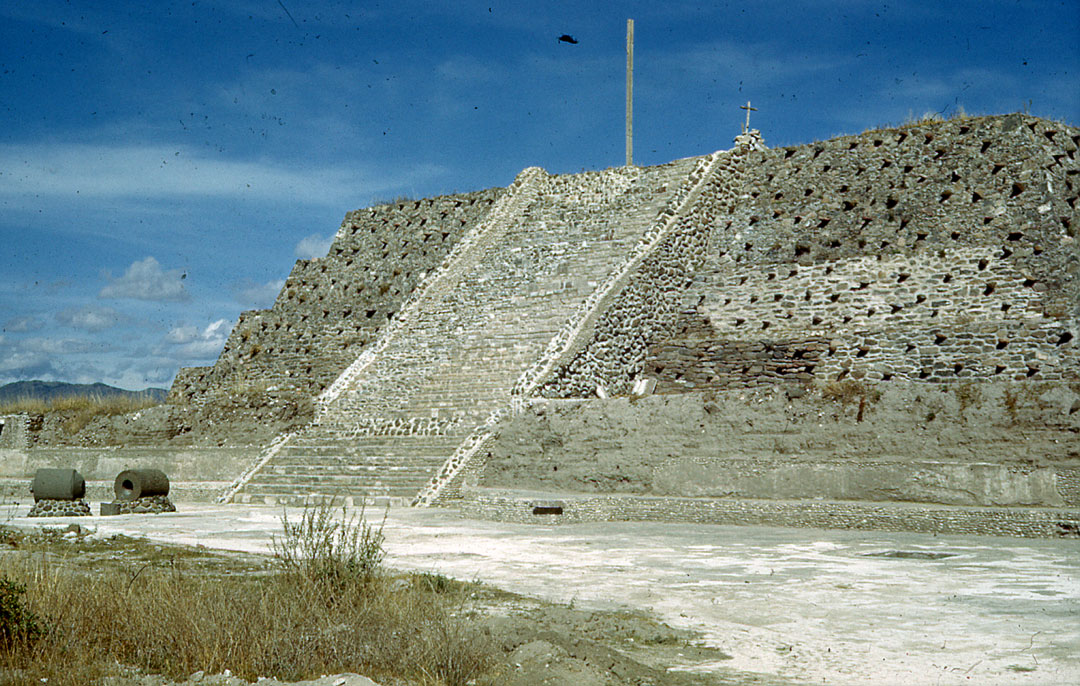 A new digital collection from the SAM Research Libraries has just been launched on our Digital Collections Site, born out of an extraordinarily lucky find.
Many years ago, the Seattle Art Museum's Libraries held sizeable slide collections (commonly known as slide libraries) until digital images prevailed as the preferred medium for presentations and study. In 2017, when the Asian Art Museum closed for renovations, staff were forced to deal with a number of long-forgotten slide cabinets—and their contents—tucked away in a staff changing room in the building's lower level. Within these cabinets, several previously-unknown glass slide collections were discovered. One of these groupings was a personal slide collection created by SAM founder and long-time director, Dr. Richard E. Fuller (1897–1976). It includes images of early 20th century views of art and architecture taken during his 1940s geological work on the Parícutin Volcano, a volcano that suddenly appeared in 1943, in the Mexican state of Michoacánin. Exceptionally well preserved, these slides were immediately transferred to the Dorothy Stimson Bullitt Library, where work soon began on their digitization. Now, all 150 images can be viewed in an online exhibit as the Richard E. Fuller Travel Slides: Art and Architecture of Mexico.
In addition to serving as SAM's director from 1933-1973, Fuller was also a respected professor of geology, a subject he studied in great depth at the University of Washington, where he steadily acquired a second Bachelor's degree (1924), a Master's degree (1926), and ultimately a Ph.D. (1930). Between 1944 and 1948, Fuller served as Chairman of the U.S. Committee for the Study of Parícutin Volcano. As this new digital collection makes clear, alongside his academic work with this committee, Fuller made several personal trips to various cities and historic sites in Mexico over these years, on which he took numerous color photographs.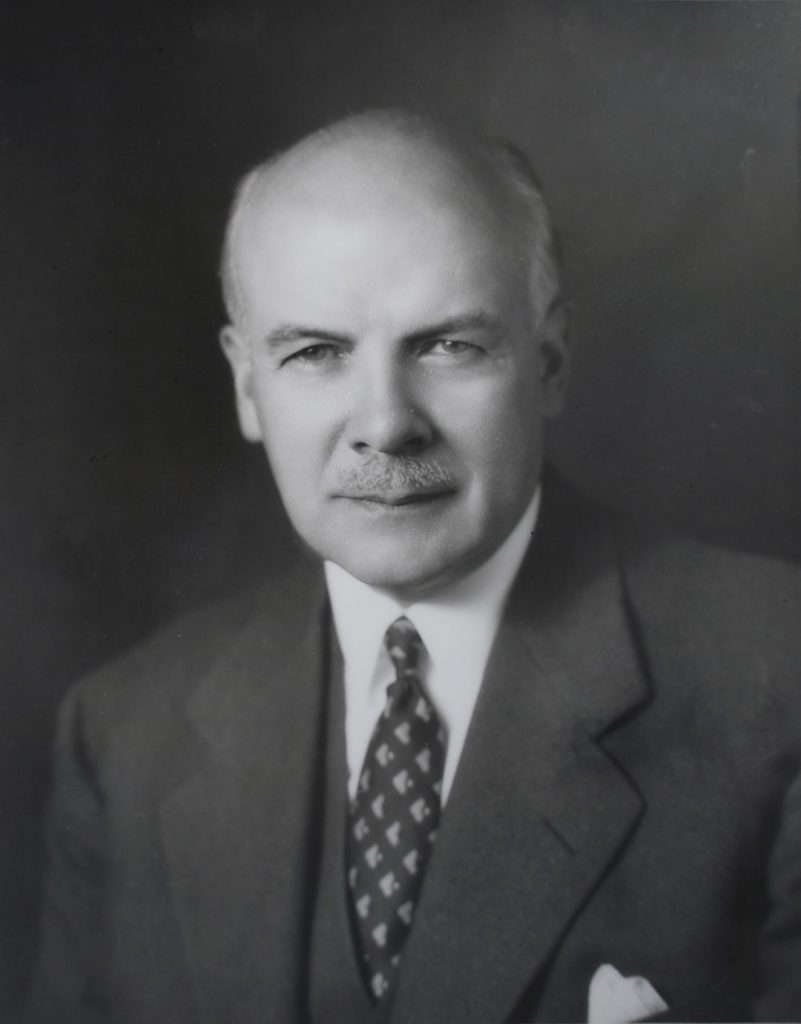 Though it is unknown how large this collection once was, or whether Fuller even took these photographs for a specific purpose, it is nevertheless clear that some effort was expended on their description and organization. The transfer of these images to glass slides, and their meticulous hand-labeling, helped to ensure that they not only survived to the present day, but did so with a surprising degree of contextual data intact. A similar effort was therefore made to guarantee that the digitized collection could stand as a reasonable facsimile of its physical counterpart, capturing not only Fuller's images, but also the exact wording of his labels. We hope this collection will be of use to those studying Mexican art and architecture in the early 20th century, as well as those interested in the Parícutin Volcano area.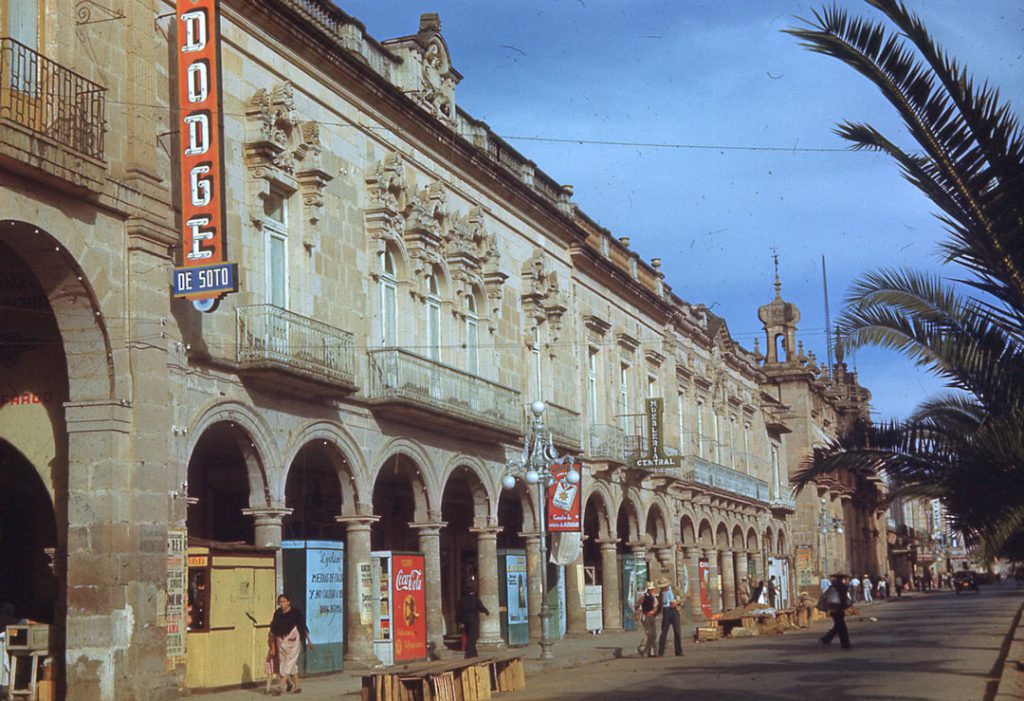 The SAM Research Libraries invite you now to explore in its entirety this remarkable collection, which will enable you to peer back through time at a range of striking and historic objects and locations, as documented by SAM's own founder.
– Jessica Robbins, Volunteer, Dorothy Stimson Bullitt Library
We are humbled by the generosity of our donors during this unique time. Your financial support powers SAM Blog and also sustains us until we can come together as a community and enjoy art in the galleries again. Thanks to a generous group of SAM trustees, all membership and gifts to SAM Fund will be matched up to $500,000 through June 30!
Images: Fuller, Richard E. (Richard Eugene), 1897-1976, Seattle Art Museum Libraries: Digital Collections: "Tula, Pyramid or Temple of the Moon, front view," "Mexico City, façade of Sagrario," "Oaxaca, Church of Santo Domingo interior ceiling polychrome genealogical tree of the Virgin with figures," "Cholula, view of the Catholic church built on top of the ancient pyramid," "Guadalajara, Hospice orphanage, entrance into another patio," "Huejotzingo, fresco, black and white on cloister wall," "Xochicalco, wall of temple on top of the pyramid showing detail of the decoration," "Huejotzingo, arched gateway to the atrium of Franciscan monastery," "Xochicalco, detailed view of the base of the pyramid showing human figure, hieroglyph, and part of serpent," "Morelia, street scene showing portales or arcaded sidewalks with shops from colonial times."