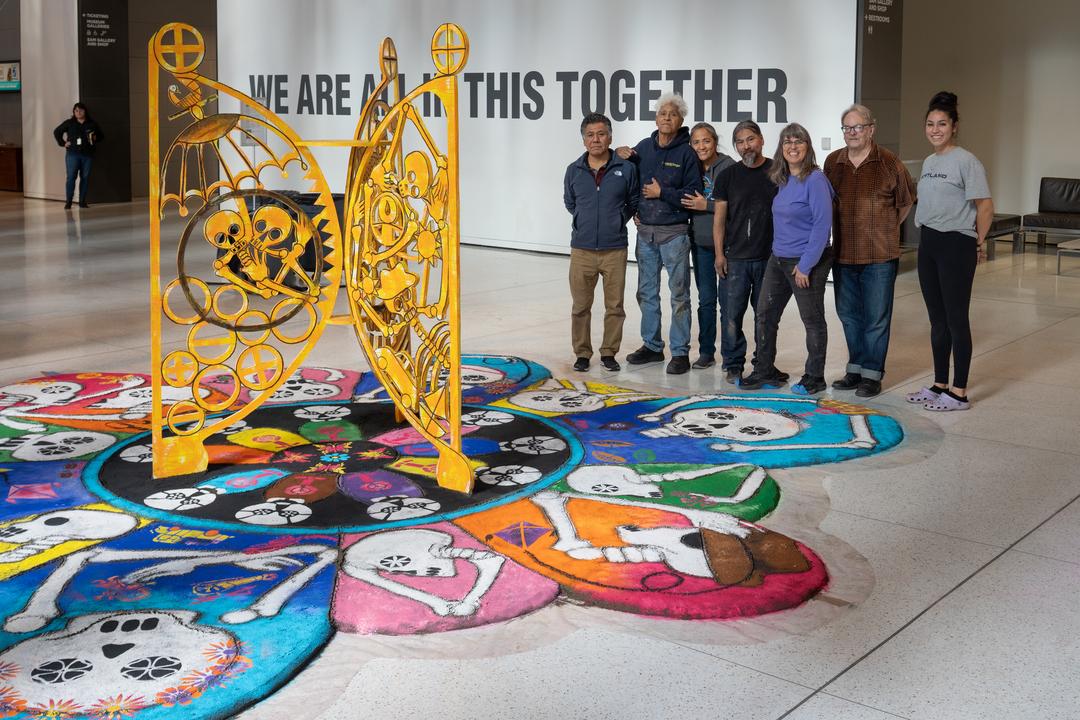 Every year, artist Fulgencio Lazo designs a tapete for SAM in celebration of El Día de los Muertos (the Day of the Dead). José Carlos Diaz, SAM Susan Brotman Deputy Director for Art, explores the theme of this year's tapete and finds connections to an artwork on view in American Art: The Stories We Carry. The tapete is on view in SAM's Brotman Forum, free and open to the public, through Sunday, November 5.
For SAM's 29th annual celebration of Día de los Muertos, Seattle-based Oaxacan artist Fulgencio Lazo returns to commemorate innocent youth displaced or lost through extreme circumstances and violence. Acclaimed for his works on paper and paintings, here Lazo expands his visual narratives, often representing fact with folklore, through a short-term sculptural installation and a traditional Oaxacan-style tapete, a colorful "rug" made with sand, pigments, and mixed media.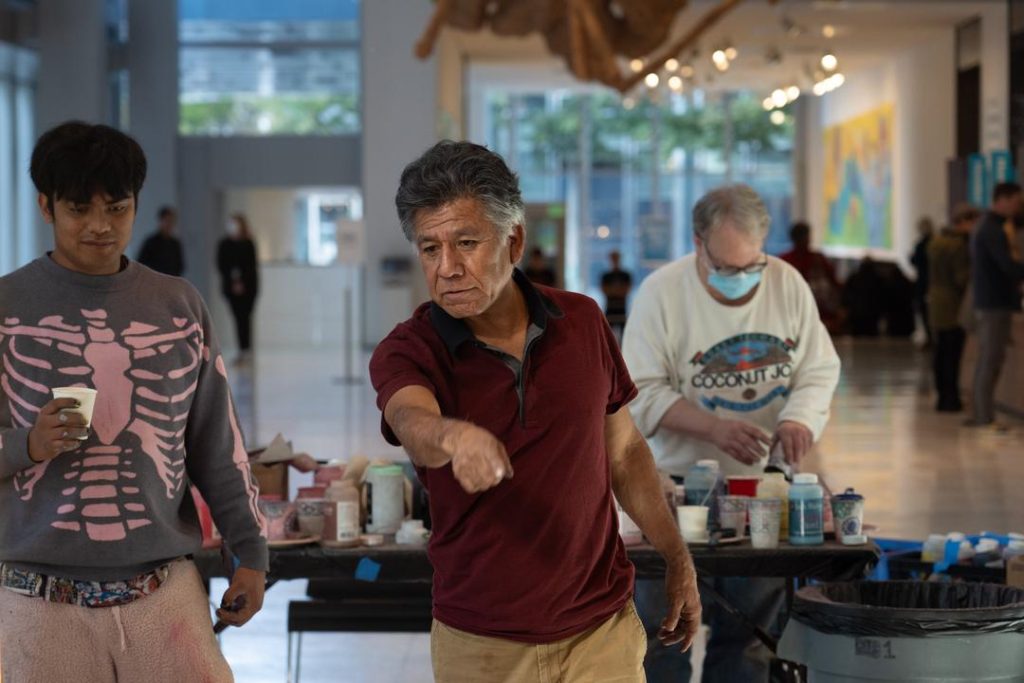 Lazo dedicates this year's installation to "the growing number of migrant children who have died as they have embarked on dangerous journeys from their homelands." He adds, "Thousands of young people have increasingly risked their lives fleeing violence, war, climate change, and extreme poverty."
On the third floor, visitors can view Diego Rivera's Sleep (1932), which depicts huddled individuals sleeping, their children, also fatigued, collapsed against them. In a collective moment of peaceful repose, they are temporarily free from the difficulties of daily survival for immigrants. Part of the museum's founding collection, Rivera's print thematically links across the decades to Lazo's installation.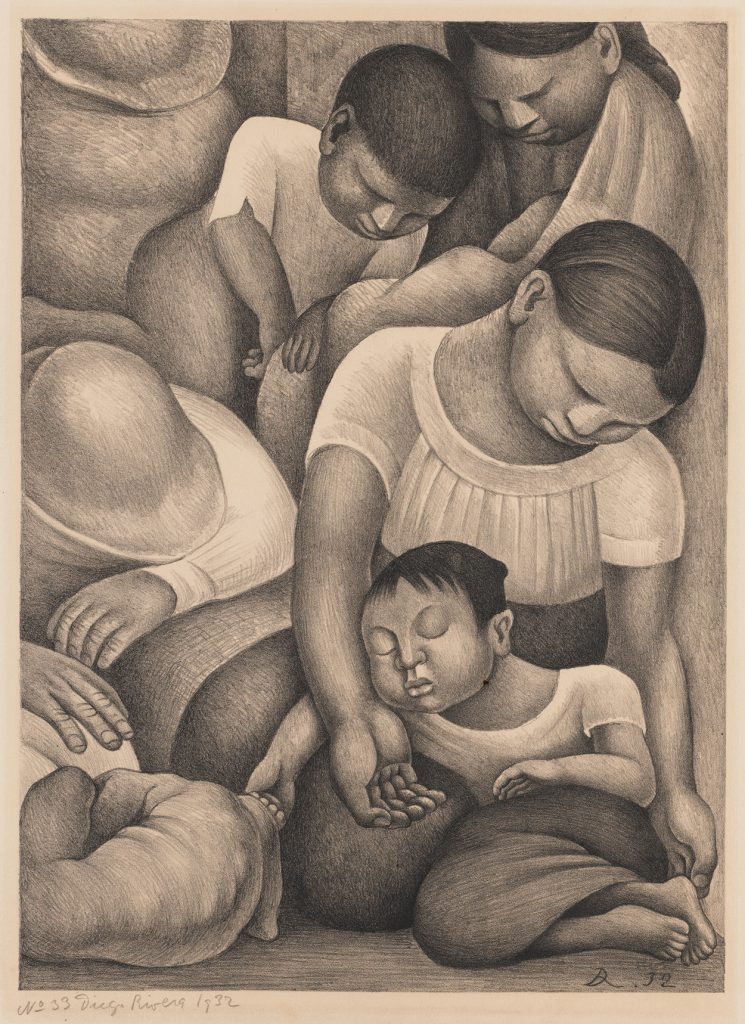 While Rivera depicts unharmed Latin American bodies, including children, Lazo conceptualizes their demise. He notes, "We will honor and remember these young lives, cut short in their quests for brighter futures." The installation's central sculpture depicts stylized skeletons, representing deceased children and reflecting the increasing global statistics of lives lost. These mourned figures are accompanied by elements traditionally associated with childhood: toys, bicycles, and sweets.
– José Carlos Diaz, SAM Susan Brotman Deputy Director for Art
Images: Photo by Chloe Collyer. Sleep, 1932, Diego Rivera, Mexican, 1886-1957, lithograph, matted: 20″ x 24″, Eugene Fuller Memorial Collection, 44.619.