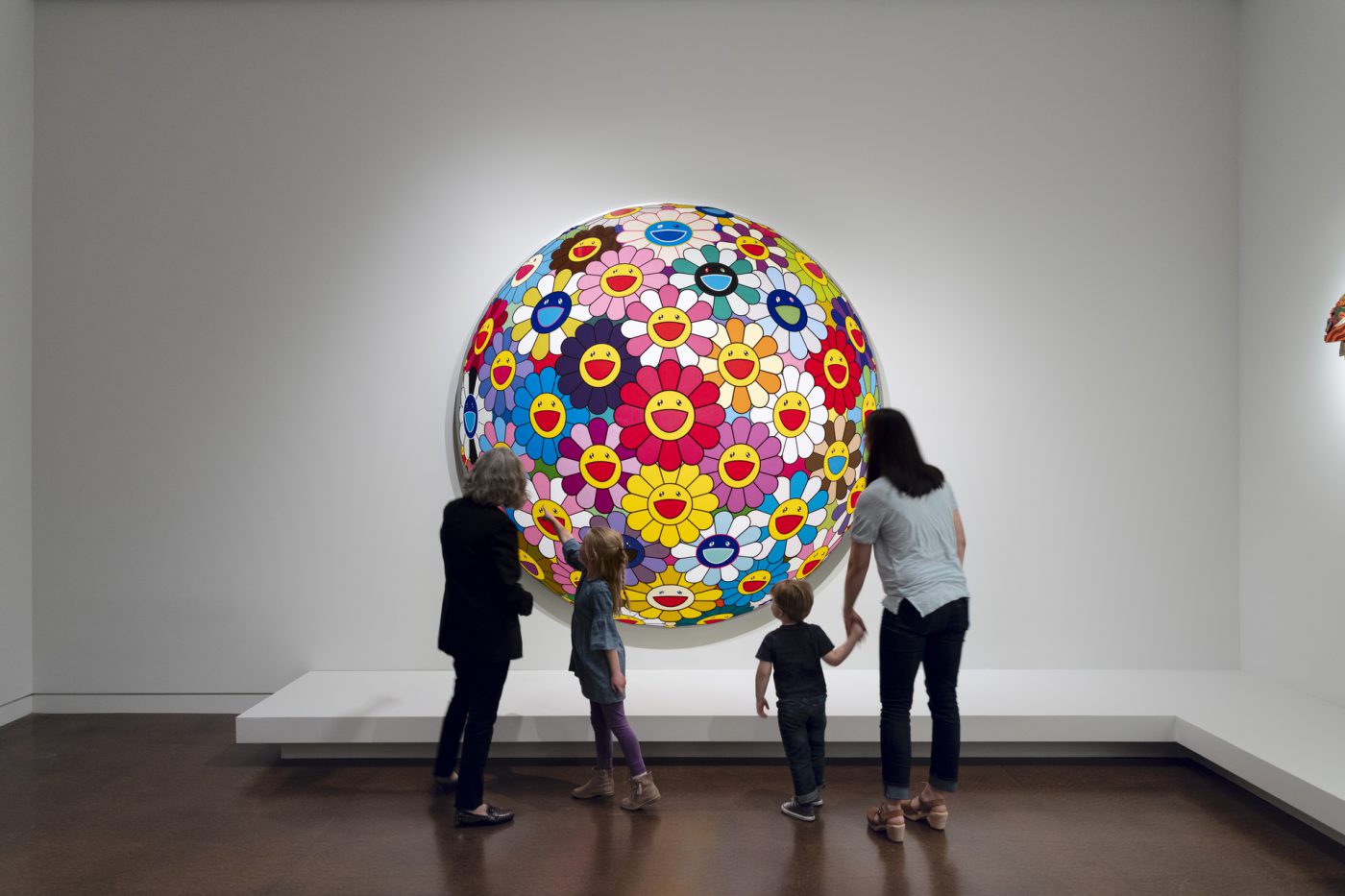 Almost one year ago, the Seattle Asian Art Museum reopened its landmark building after a three-year restoration and redesign. On the north side of the museum, curators and education staff collaboratively designed the Community Learning Gallery, which includes works from SAM's collection, interactive stations, and art-making activities focused on storytelling. One corner of the room asks the question: "What are masks for?" Anchoring this space is the exuberant and expansive circular painting Flower Ball by Takashi Murakami, hung adjacent to masks from Nepal, Korea, Indonesia, and Japan, and a creative-making activity by Romson Regarde Bustillo.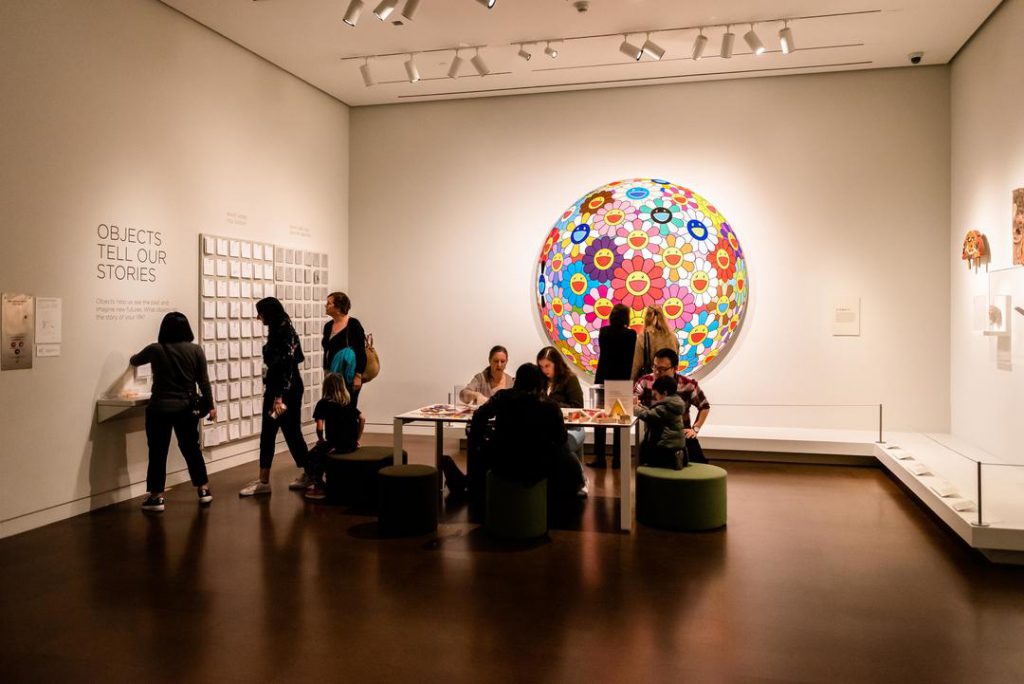 The Asian Art Museum opening weekend on February 8, 2020, welcomed more than 12,000 visitors in the first two weeks. One month later, we closed the museum in alignment with COVID-19 public safety recommendations. And, suddenly, the question on the Community Learning Gallery wall label: "What masks do you wear to disguise or protect yourself?" gained new and critical associations.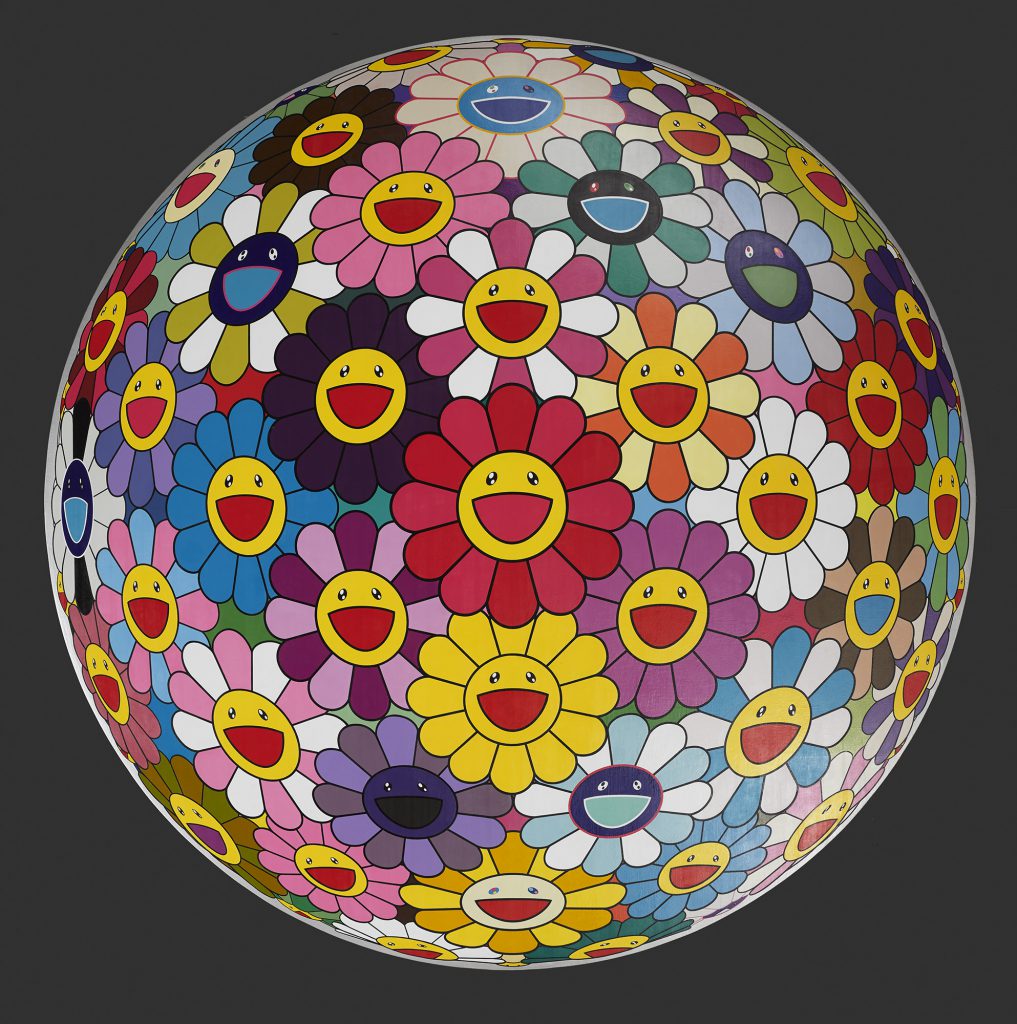 Seen in person, Flower Ball is magical and disorienting. Murakami uses spatial recession to create the illusion of a three-dimensional sphere coming towards you in space. The 98 ½-inch diameter circle is covered in flower faces, each wearing the mask of an emotional expression like a smiley face emoji. Flowers are Murakami's self-described icon and appear as a recurring image in his colorful pop art. Trained at the Toyko National Museum of Fine Arts and Music, Murakami developed a trademark aesthetic—dubbed "Superflat" by the artist—that brings together the contemporary cultural penchant for cuteness (kawaii), the two-dimensional composition of traditional Japanese paintings such as Nihonga, and the illustrative styles of anime (animation) and manga (comic books).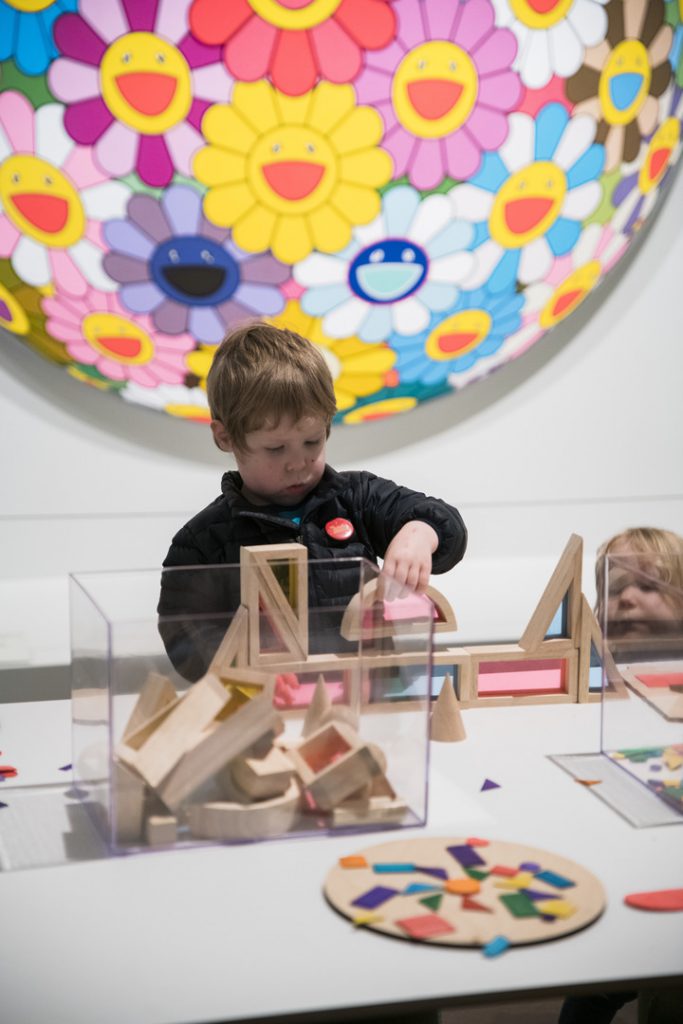 When I imagine this painting hanging in the dark gallery of the closed museum, I picture each of the flower faces peacefully sleeping, eyes closed, a few mouths snoring, and the painting waiting patiently for us all to return. We hope to reopen the Asian Art Museum this spring, and as people come back to the gallery, I envision Murakami's flower faces waking up in joy and smiling down at all the visitors who look back at them with their own masks on, everyone happily and safely reunited.
Bonus! You can find an art making activity in Chinese, Spanish, and English inspired by Flower Ball here.
– Regan Pro, SAM Kayla Skinner Deputy Director for Education and Public Engagement
Images: Installation view Asian Art Museum, 2019, photo: Jueqian Fang. Photo: Robert Wade. Flower Ball, 2002, Takashi Murakami, acrylic on canvas, diameter: 98 1/2 in., Gift of Richard and Elizabeth Hedreen, 2016.24.1 2002 © Takashi Murakami/Kaikai Kiki Co., Ltd. All Rights Reserved. Photo: Jueqian Fang.