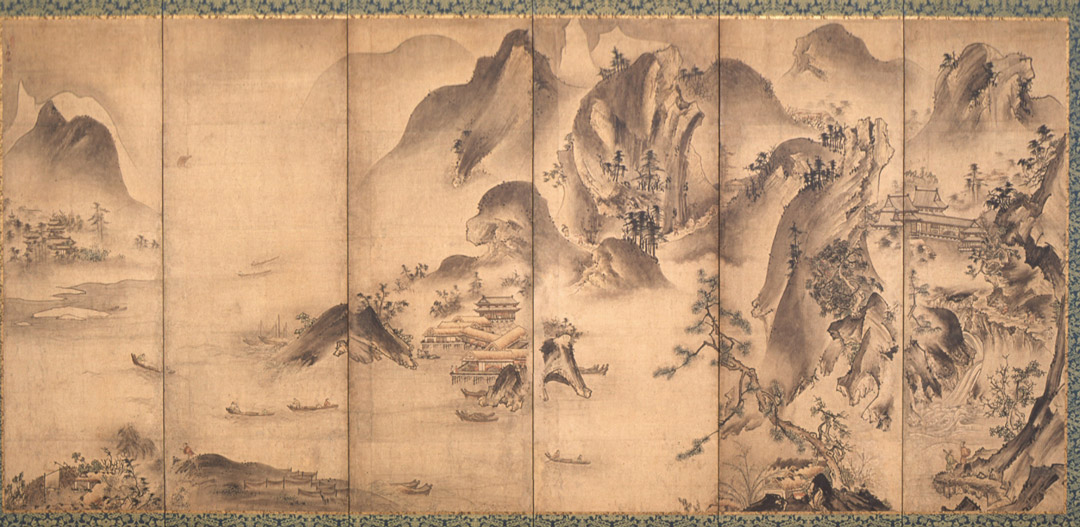 With the onset of fall, some lament the end of summer, but the vivid beauty of the season and the assuring rhythm of change just make me grateful to be alive in such a scenic place. I find it worth musing on: Tuning into the natural artistry of the moment makes it easier to lose those long, warm summer days.
But if you're still in need of centering, we're your blog!
Helping us to embrace the autumnal mood, this six-panel Japanese folding screen depicting Autumn poetically pictures a misty chill over the water and the hillsides. Exposed but stubborn trees dot the landscape with green. All across the screen figures enjoy the waning bounty of land and sea, busily preparing for the coming winter: fishing, traveling, gathering. The screen embodies a visual poem to fall.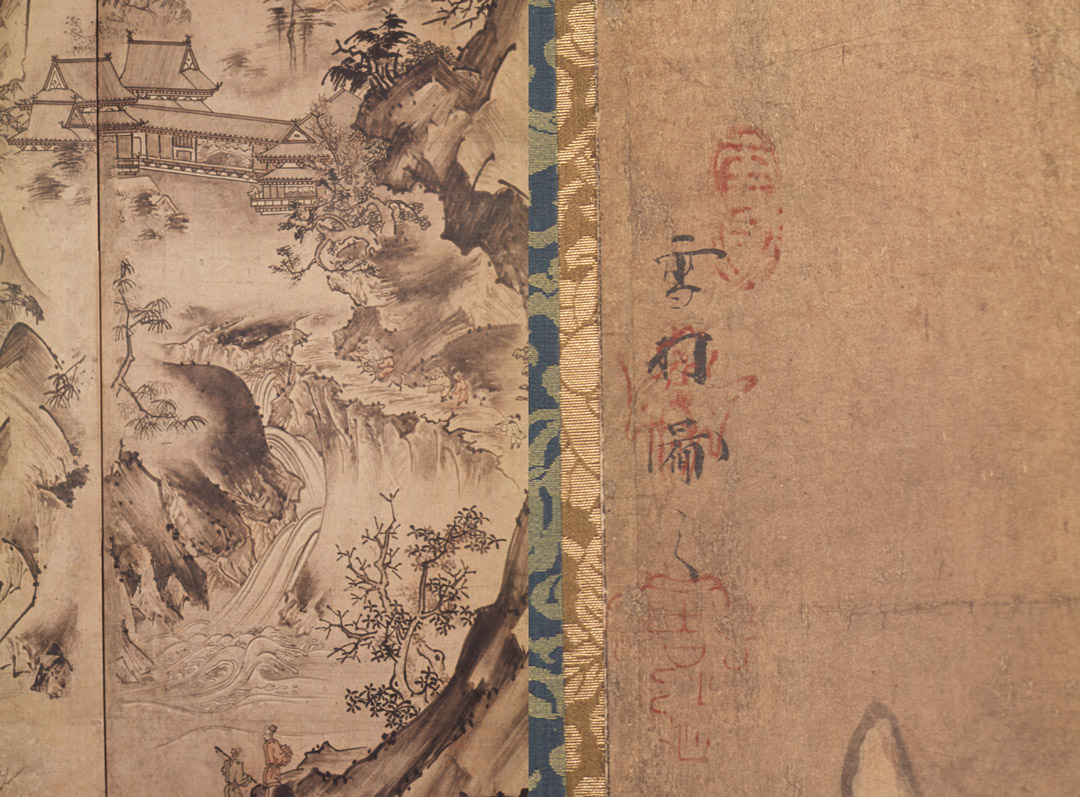 To lead you further down the path to fall zen, here is an offering of seasonal poems from the master of the haiku, Matsuo Bashō (1644-1694):
None is travelling
here along this way but I,
this autumn evening.
The first day of the year:
thoughts come—and there is loneliness;
the autumn dusk is here.
Autumn wind
through an open door—
a piercing cry.
On a withered branch
a crow has alighted:
nightfall in autumn.
—Jeffrey Carlson, SAM Collections Coordinator
Image: Landscape: Autumn, 16
th

 century (Muromachi period, 1333-1573), Attributed to Sesson Shukei (Japanese, 1504-1589), ink and color on paper, 66 15/16 x 138 3/16 in. Seattle Art Museum, Eugene Fuller Memorial Collection, 68.127, Photos: Paul Macapia.