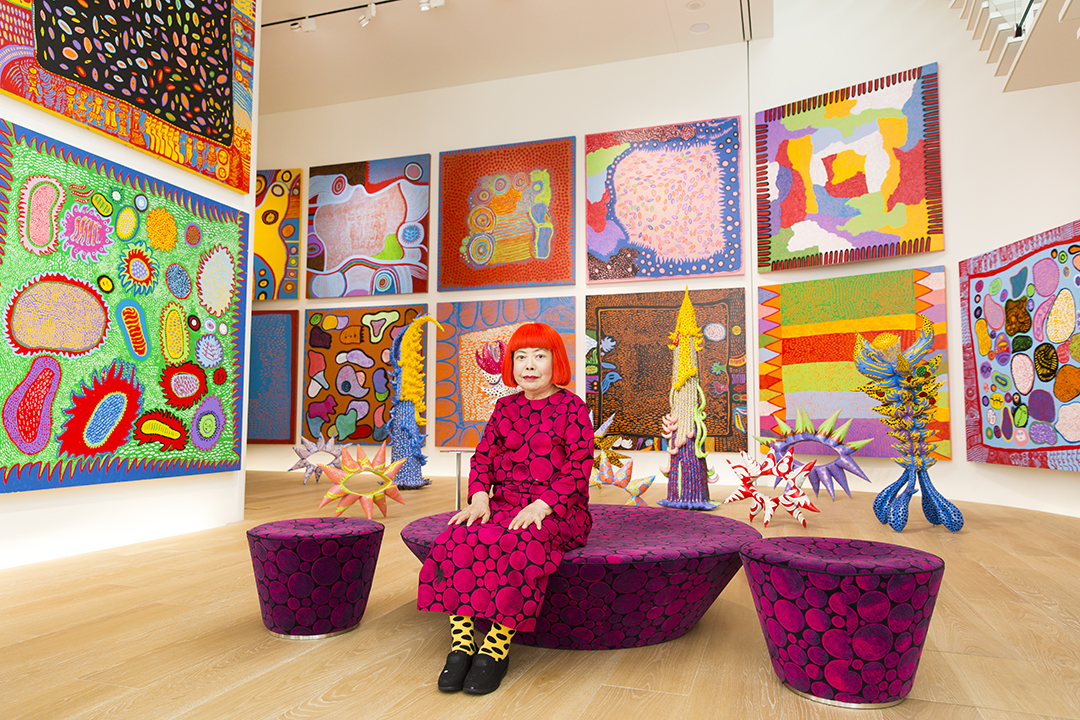 There are eleven days left to see Yayoi Kusama: Infinity Mirrors at Seattle Art Museum and by now, you've probably seen an infinite number of images of her artwork in your Instagram and Facebook feeds. Hopefully you've seen the exhibition in person as well! If not, learn more about Yayoi Kusama below and plan to line up at SAM for day-of timed tickets between now and September 10 to experience infinity through the immersive art of this icon, rebel, and visionary.
Yayoi Kusama arrived in Seattle in 1957 with two kimonos and 200 paintings. This is the first city Kusama visited when she moved to the US.
Kusama was pen pals with Georgia O'Keeffe, Richard Nixon, and the President of France.
She partnered with Louis Vuitton to design a clothing line in 2012.
Narcissus Garden, a rogue performance piece by Kusama, was installed outside of the 33rd Venice Biennale in 1966 with the support of one of the curators, however she was asked to leave the premises.
She was making Pop art before Andy Warhol.
Assemblage artist and filmmaker, Joseph Cornell and Kusama had an intimate friendship that prompted his mother to dump a bucket of water on them once when she caught them kissing.
The quintessential polymath, Kusama has published numerous literary works.
 A firm believer in love forever, Kusama performed a gay marriage way before gay marriage was legal.
In 2016, she was ranked as the most expensive living female artist on aggregate.
Yayoi Kusama has been producing art work for more than six decades.
Image: Yayoi Kusama with recent works in Tokyo, 2016, Courtesy of the artist, © YAYOI KUSAMA, Photo: Tomoaki Makino.