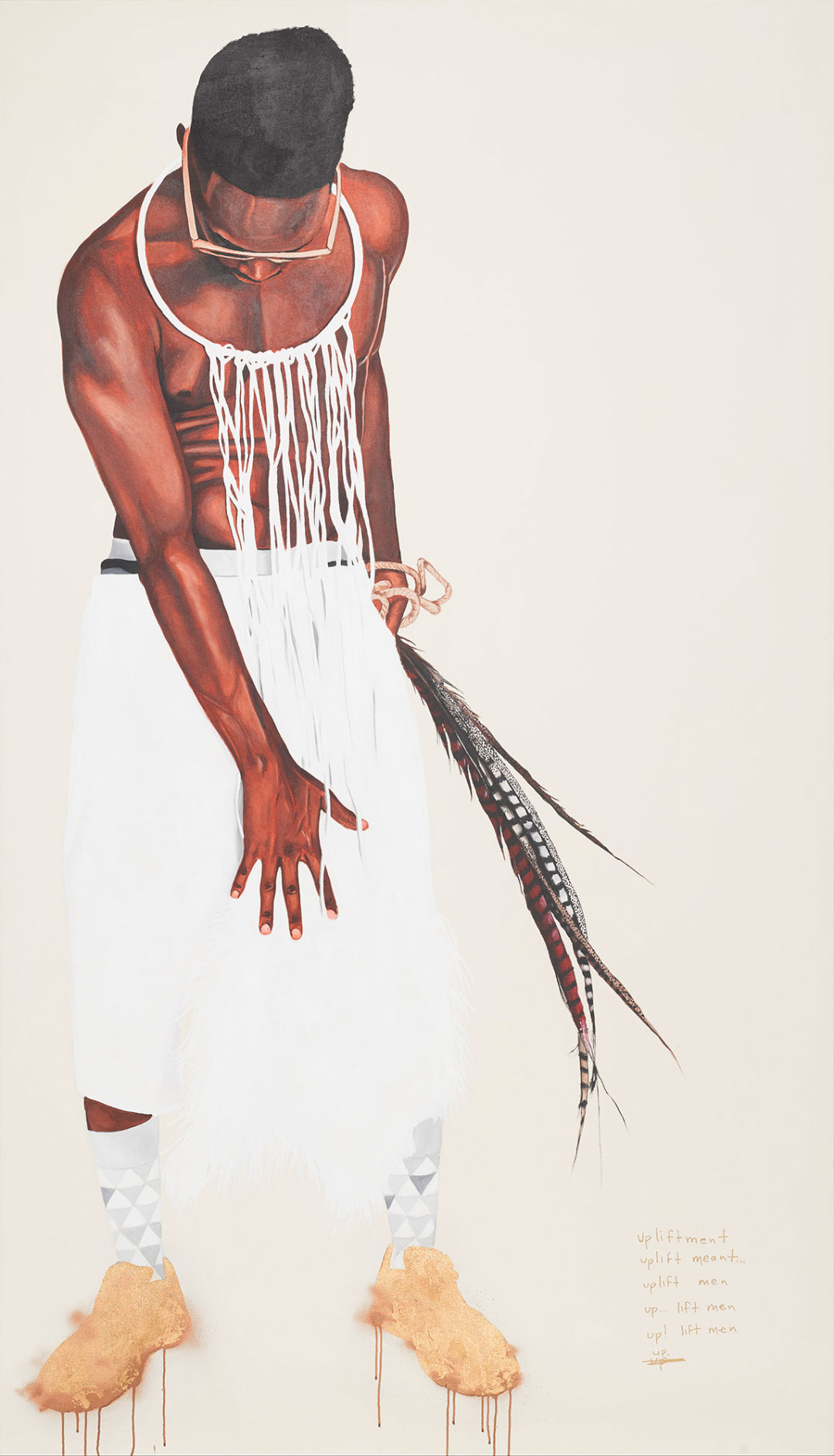 Listen in as DJ Riz Rollins discusses Daedalus/Upliftment by Fahamu Pecou. During SAM's special exhibition, Figuring History: Robert Colescott, Kerry James Marshall, Mickalene Thomas, the in-gallery audio tour featured Seattle area community members discussing works of art in SAM's collections by Black artists.
In 2019 Rachel Kim, SAM's Curatorial Intern unpacked this painting as part of our Object of the Week series. Kim writes: Daedalus/Upliftment alludes to the Greek myth of Daedalus and Icarus. Daedalus built wings of feathers and wax for himself and his son, Icarus, to escape their prison. Despite Daedalus' warning, Icarus flew too close to the sun, melting the wax on the wings, falling and drowning in the ocean. Pecou reinterprets this classic tragedy and questions the actions of Daedalus as Icarus' father. Daedalus/Uplifting provokes a meditation on paternalism and masculinity, in the artist's own words, through "the breakdown of intergenerational communication and the emotional complexities within the Black male experience that trouble the desire and ability to take flight."
We highly recommend following Pecou on Instagram to see more of this artist's paintings and to hear directly from him on his work and current events.
Image: Daedalus/Upliftment, 2016, Fahamu Pecou, acrylic, gold leaf and spray paint on canvas, 84 × 48 in., Bill and Melinda Gates Foundation Art Acquisition Fund, 2016.20 © Artist or Artist's Estate