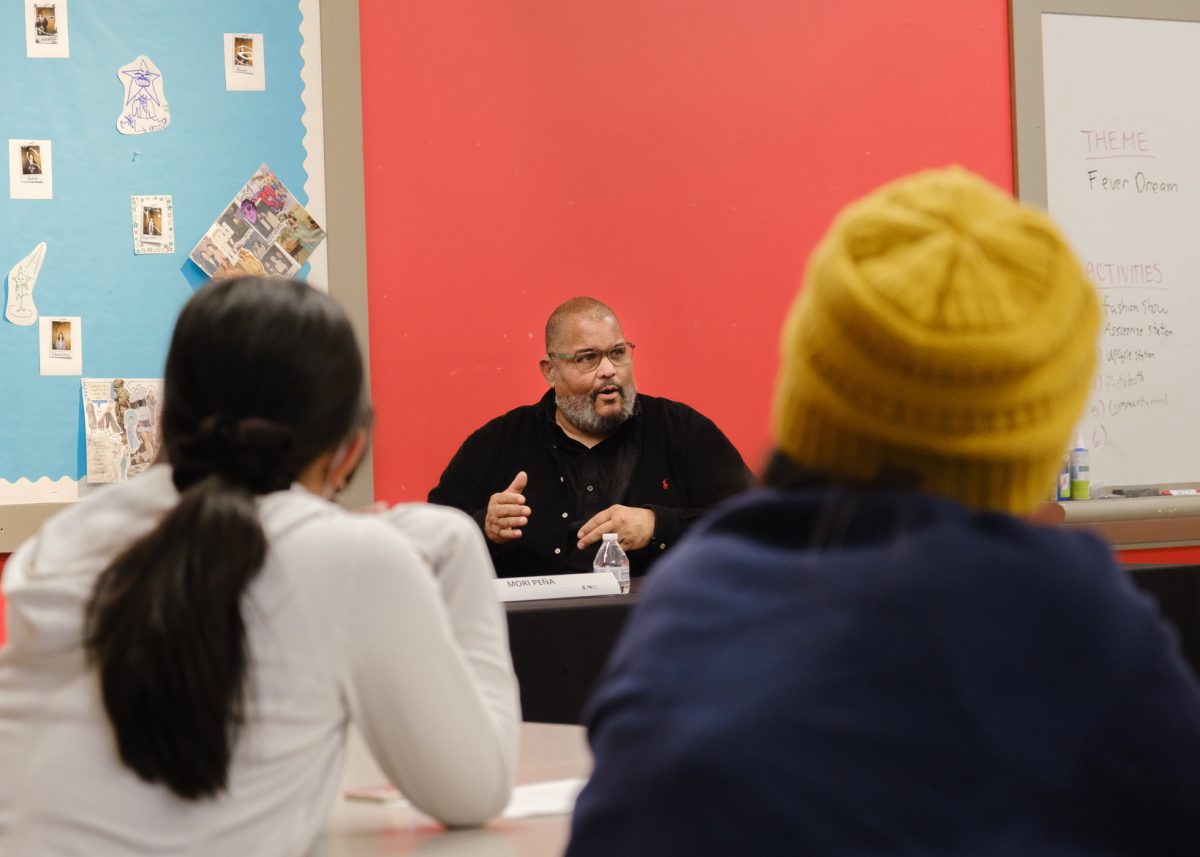 On a fall day last November, 16 members of SAM's Teen Arts Group (TAG) gathered around the craft tables of the museum's Nordstrom Art Studio. Today, instead of making art, they'd be talking art with one of the most significant artists working today, Dawoud Bey.
Bey had traveled to Seattle for SAM's presentation of Dawoud Bey & Carrie Mae Weems: In Dialogue, an exhibition that brings together the work of the two friends and mutual inspirations for the first time. Bey would be giving a public talk that evening, but during the day, he generously met with these future artists and leaders.
Founded in 2007, TAG is an intensive program for high school-aged youth who are interested in learning about themselves and the world through art. The program cultivates the voice and leadership of diverse young people who share their passion for the power of art to build community. The group comes together in weekly meetings from October to May, learning about the behind-the-scenes work of the museum, making art, and leading tours. Their work culminates in Teen Night Out, a free teens-only event held in May with DJs, live music performances, art tours, workshops, and art-making activities.
Bey talked with the teens about his relationship with art and photography when he was their age and how his passion for music as a young man influenced the way he would make art more than 30 years later. Artists in their own right, TAG members were eager to learn about Bey's thought process as he positioned a model for his portraits. He revealed that he only ever accentuated a pose or gesture the person was already doing naturally. Bey illustrated the point with program intern Karla Pastrana, encouraging her to bring her relaxed arm more forward for the sake of the shot.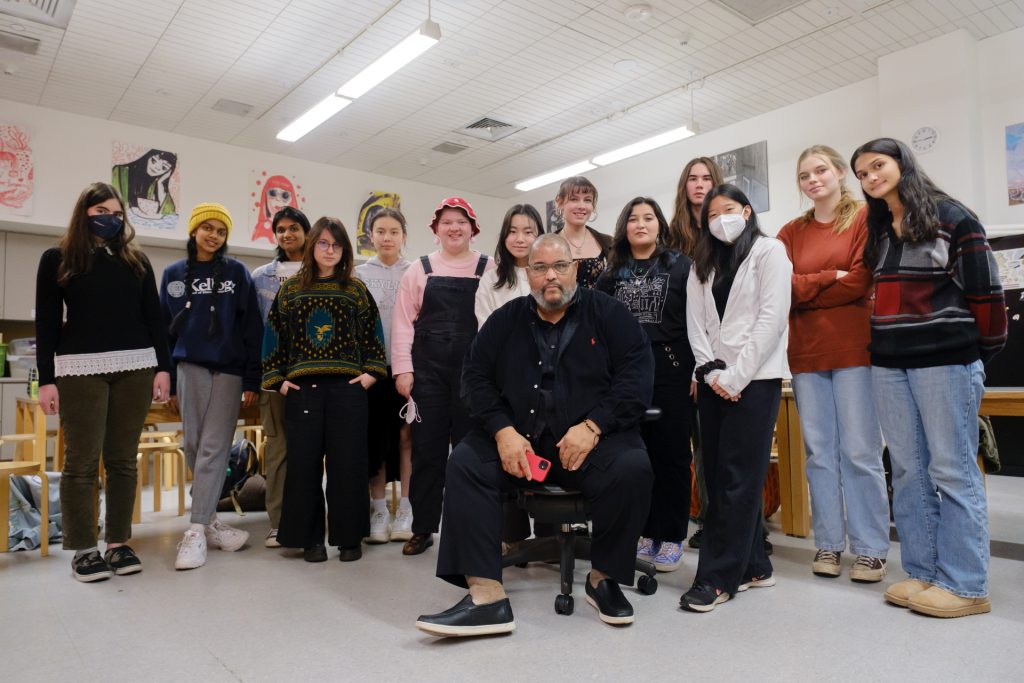 Here are some reflections from various TAG members on the experience of meeting Dawoud Bey:
"It was an amazing opportunity to meet an artist like Dawoud Bey in person. It was really cool to get to hear about his story, creative process, and inspirations. I'm personally interested in the arts and museum industry myself so his advice was really insightful and inspiring."

– Charlotte, 16
"My first impression was that he was a very thoughtful person. He took his time when he sought to communicate something, and did so with purpose. That careful observance was weaved into each of his photographs."

– Sreshta, 17
"Meeting Dawoud Bey was inspiring for me because we had the opportunity to ask about his life and artistic process. I thought it was interesting to hear about what he was doing when he was a teenager and how he got into the art world by getting his first camera when he was a teen. Getting to talk to an artist like Dawoud Bey, who is so amazing and accomplished, is really incredible because it's really easy to idolize artists, which they should be, but it's important to remember that they are people and they started as teens just like us."

– Lila, 15
Hot tip: Want to join TAG? Applications to join the 2023–24 TAG cohort will be available in spring 2023. Follow @samteens on Instagram for the latest updates!
– Rachel Eggers, SAM Associate Director of Public Relations
Photo Credit: Alborz Kamalizad.