Muse/News: Look Beneath, Grade Nets, and Murrell's Renaissance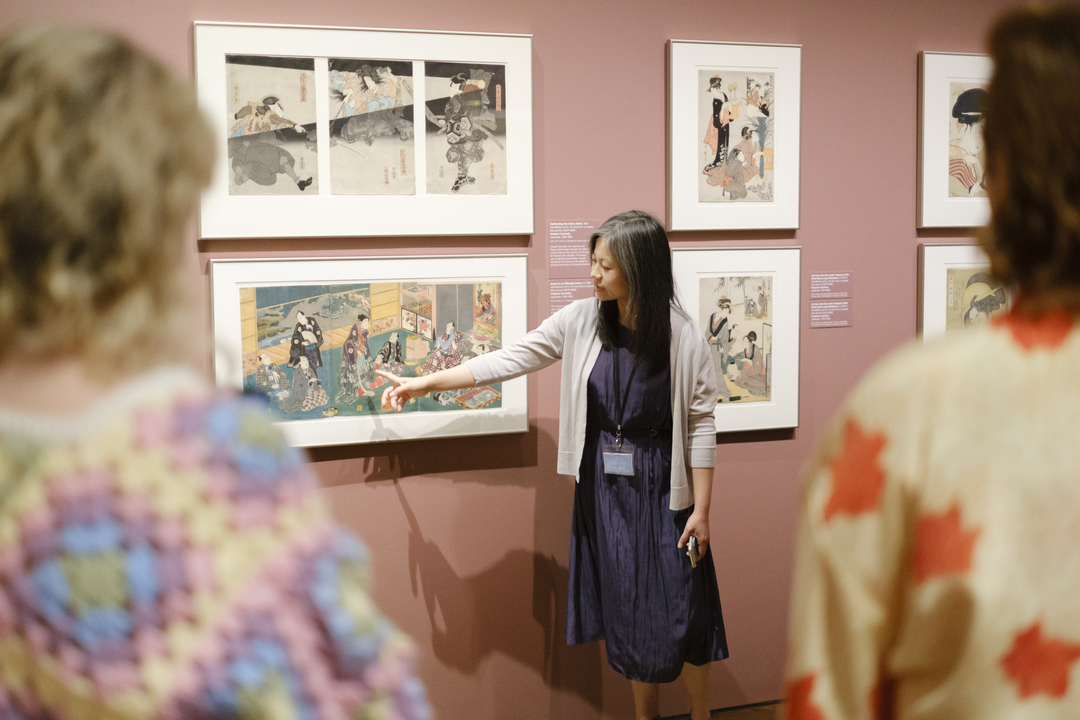 SAM News
Renegade Edo and Paris: Japanese Prints and Toulouse-Lautrec is now on view at the Seattle Asian Art Museum. Susan Kunimatsu explores the exhibition's themes for International Examiner.
"[Curator Xiaojin Wu] takes us on a deep dive into the sociological conditions in two emerging world capitals on opposite sides of the globe, inviting us to look beneath the visible similarities in the art."
Foong Ping, Foster Foundation Curator of Chinese Art, shared her curator's take on the exhibition Chronicles of a Global East with Decorative Arts Trust. Don't miss this show, which features fascinating objects related to the Silk Roads and maritime routes of the premodern global world, now on view at the Seattle Art Museum.
And you've got two weeks left to see Amoako Boafo: Soul of Black Folks at the Seattle Art Museum before its last day on Sunday, September 10.
Local News
Take a walk: David Kroman for the Seattle Times on an exciting gift of $45 million to "create a walking and biking path on the east side of Alaskan Way, a greenway that will act as a pedestrian-friendly connection between Seattle's Olympic Sculpture Park to the north and the new Waterfront Park to the south."
The Frye Art Museum announced that MariPili Tapas Bar chef Grayson Corrales will reopen their Café Frieda. The Seattle Times' Bethany Jean Clement has the Galician-inflected details.
And Crosscut's Brangien Davis heads to the woods with her latest ArtSEA post, finding Danish troll sculptures and a new John Grade installation of nets in the Washington Park Arboretum.
"And what if birds decide the nets make for great nests? 'Oh,' Grade said, 'I would love that.'"
Inter/National News
Via Maddie Klett for ARTnews: "An Asian Imports Store, Not a Museum, Is the Site of the Summer's Most Surprising Art Show."
"Romance and heartbreak": Artnet's recurring spotlight on gallery shows features a "mixtape-inspired" show at International Center of Photography.
And Denise Murrell, curator at large at the Metropolitan Museum of Art, dreamed of an exhibition dedicated to the Harlem Renaissance and its artists' dedication to "radical modernity"; it will open at the Met next February.
"Murrell said she hoped Harlem Renaissance would be the start of long-term partnerships between the Met and historically Black colleges and universities to help preserve and exhibit their collections on a national scale."
And Finally
RIP Bob Barker, "the patron saint of sick days."
– Rachel Eggers, SAM Associate Director of Public Relations
Photo: Alborz Kamalizad.