Muse/News: Color Festival, Archive Dives, and Cultural Preservation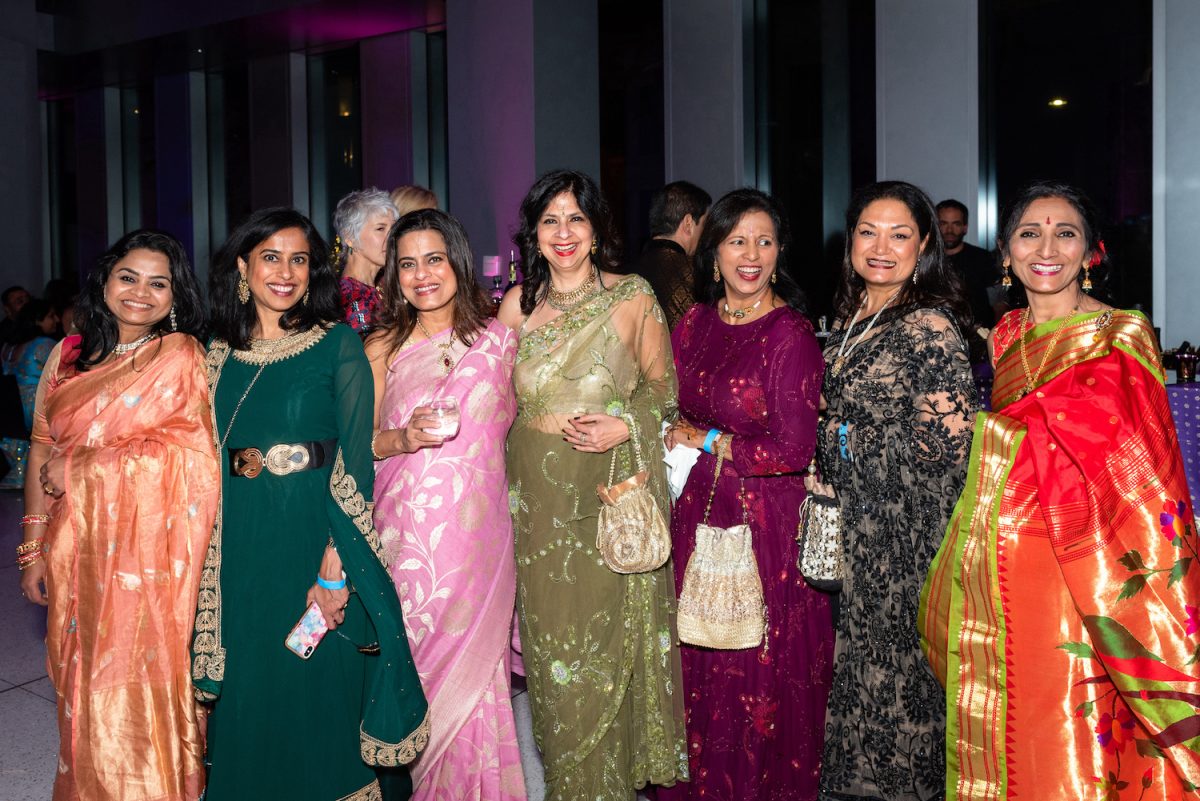 SAM News
"Support Seattle Art Museum's year-round cultural programming at this lavish gala," says The Stranger in their "Top 63 Events in Seattle This Week" round-up, recommending The Colors of Holi Gala at the Seattle Asian Art Museum this Saturday night. You can also celebrate the festival during the day at the free Holi Family Celebration.
A recommendation from 425 Magazine: Ikat: A World of Compelling Cloth, an exhibition exploring over 100 dazzling textiles, opens next week at SAM.
Alison Sutcliffe for Tinybeans shares "25 Things to Do with a Baby in Seattle," including mentions of the tranquil setting of the Seattle Asian Art Museum and the fresh air and sculptures of the Olympic Sculpture Park.
Local News
The Seattle Times' Jerald Pierce with "6 exhibitions you need to see for Women's History Month."
Theron Hassi for UW Daily on the Art as Activism show at the Jacob Lawrence Gallery, which "highlights four local Iranian artists and their responses to the crisis enveloping their home country."
Whitewall interviews Wendy Red Star on her artworks created for bus shelters in Boston, Chicago, and New York City. Red Star also mentions her commission for SAM, Áakiiwilaxpaake (People Of The Earth), which is on view now in American Art: The Stories We Carry.
"She takes us along in her pursuit of history and knowledge in an effort to gain and share access to that which has been taken, stolen, lost to time, or hidden away in high-walled institutions."
Inter/National News
Robin Pogrebin for the New York Times: "To expand the scope and reach of its collection, the Philadelphia Museum of Art is creating a new center dedicated to the study, acquisition and care of art from continental Africa and the African diaspora."
Francesca Aton for ARTnews reports that Ghanaian artist El Anatsui has received the Hyundai Commission at Tate Modern's Turbine Hall.
Via Eileen Kinsella for Artnet: "Winterizing Monuments, Digitizing Archives: How Ukraine Is Fighting to Preserve Its Cultural Heritage a Year Into the Russian Invasion."
"[World Monuments Fund's Kateryna] Goncharova stressed the importance of cultural heritage preservation, saying: 'Restoring a monument that was destroyed gives people a reason to withstand whatever the circumstances we have to face, whatever challenges may come. It gives us something to look forward to. So continue believing in Ukraine, continue believing in our future.'"
And Finally
– Rachel Eggers, SAM Associate Director of Public Relations
Photo: Robert Wade.
Áakiiwilaxpaake (People Of The Earth), African art, American Art: The Stories We Carry, Holi, Ikat: A World of Compelling Cloth, Iranian art, Jacob Lawrence Gallery, muse/news, Olympic Sculpture Park, Rachel Eggers, Seattle Asian Art Museum, The Colors of Holi Gala, Ukraine, Wendy Red Star, Women's History Month