Valentine's Day 2023: Love at SAM Through the Decades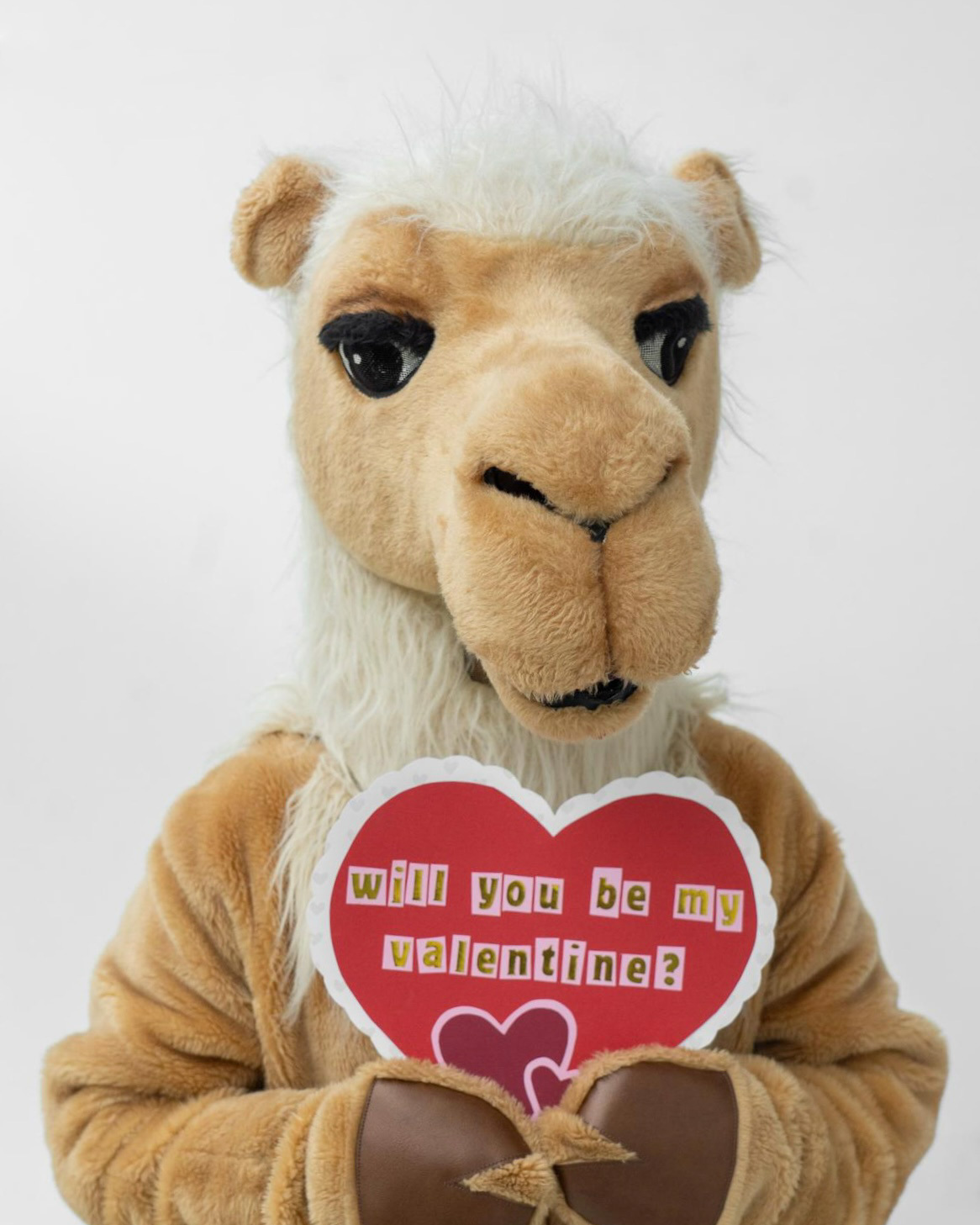 Happy Valentine's Day! For the last seven days, we've been highlighting expressions of familial, romantic, and platonic love at SAM during our #SAMWeekOfLove on our Instagram. As part of the series, we shared photos and stories from four couples for whom SAM has played a significant role in their relationship. To give you an extra dose of love this holiday, we've rounded up all four of the love stories we previously shared on our social media below. Scroll below to learn how SAM played Cupid in all of these relationships!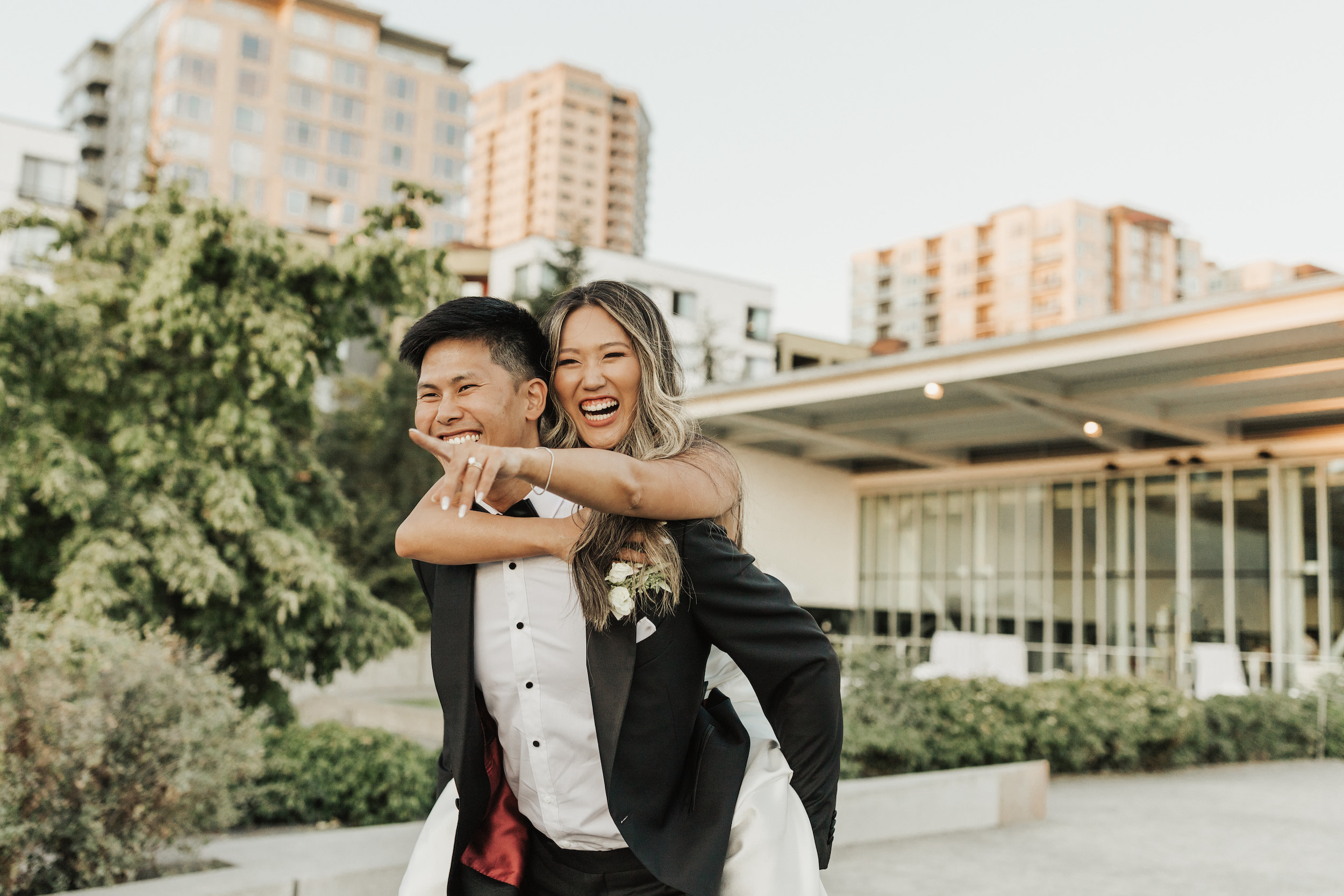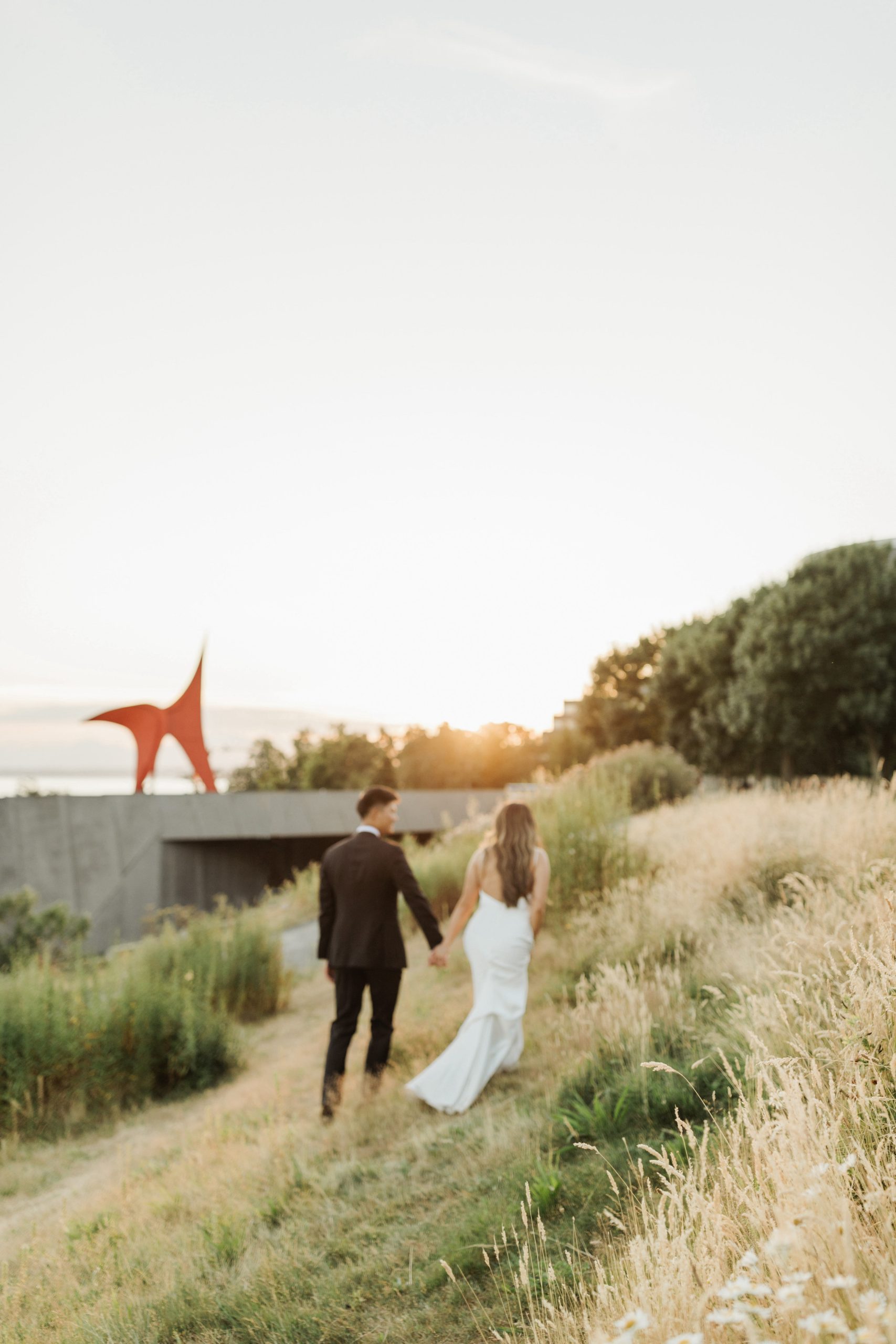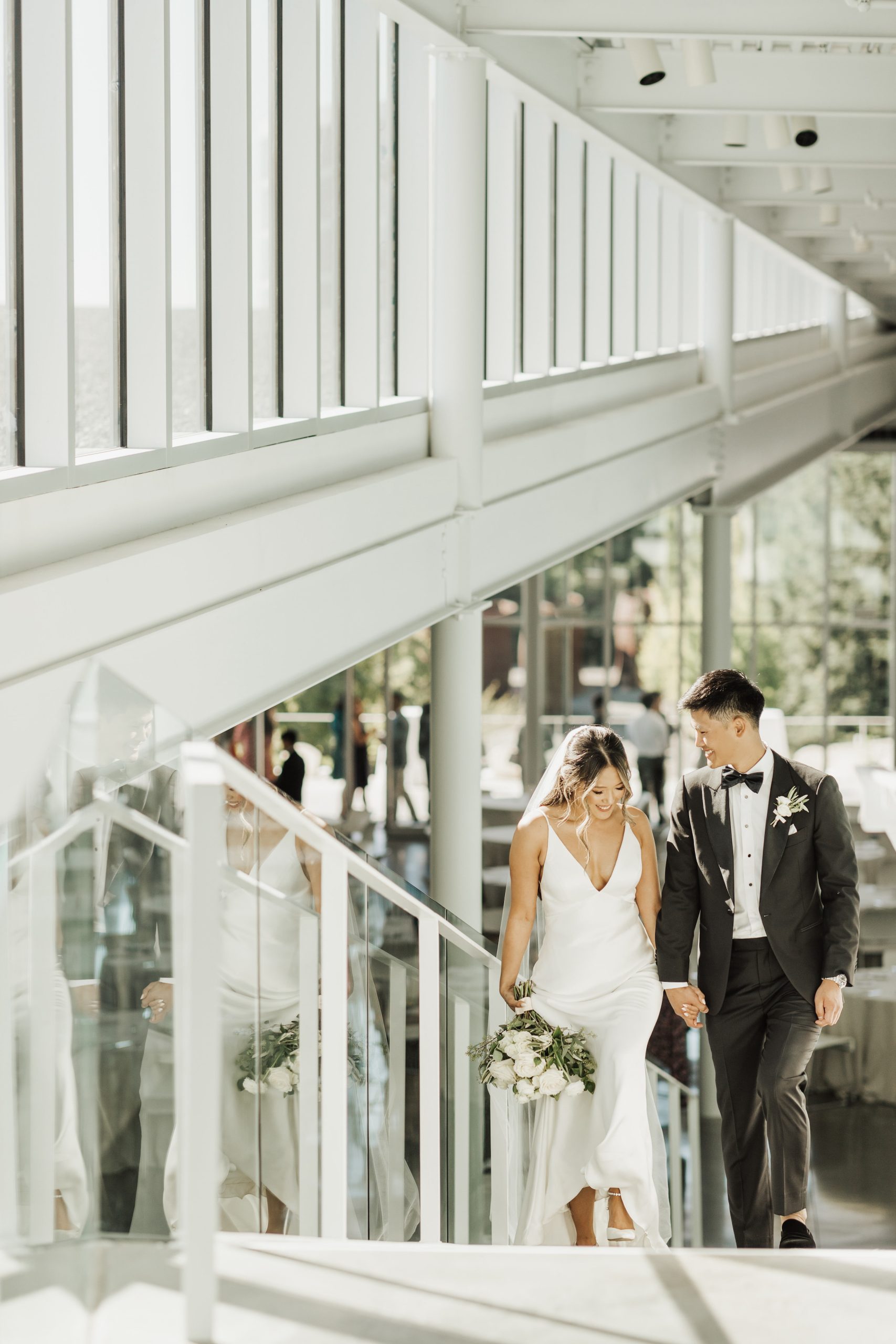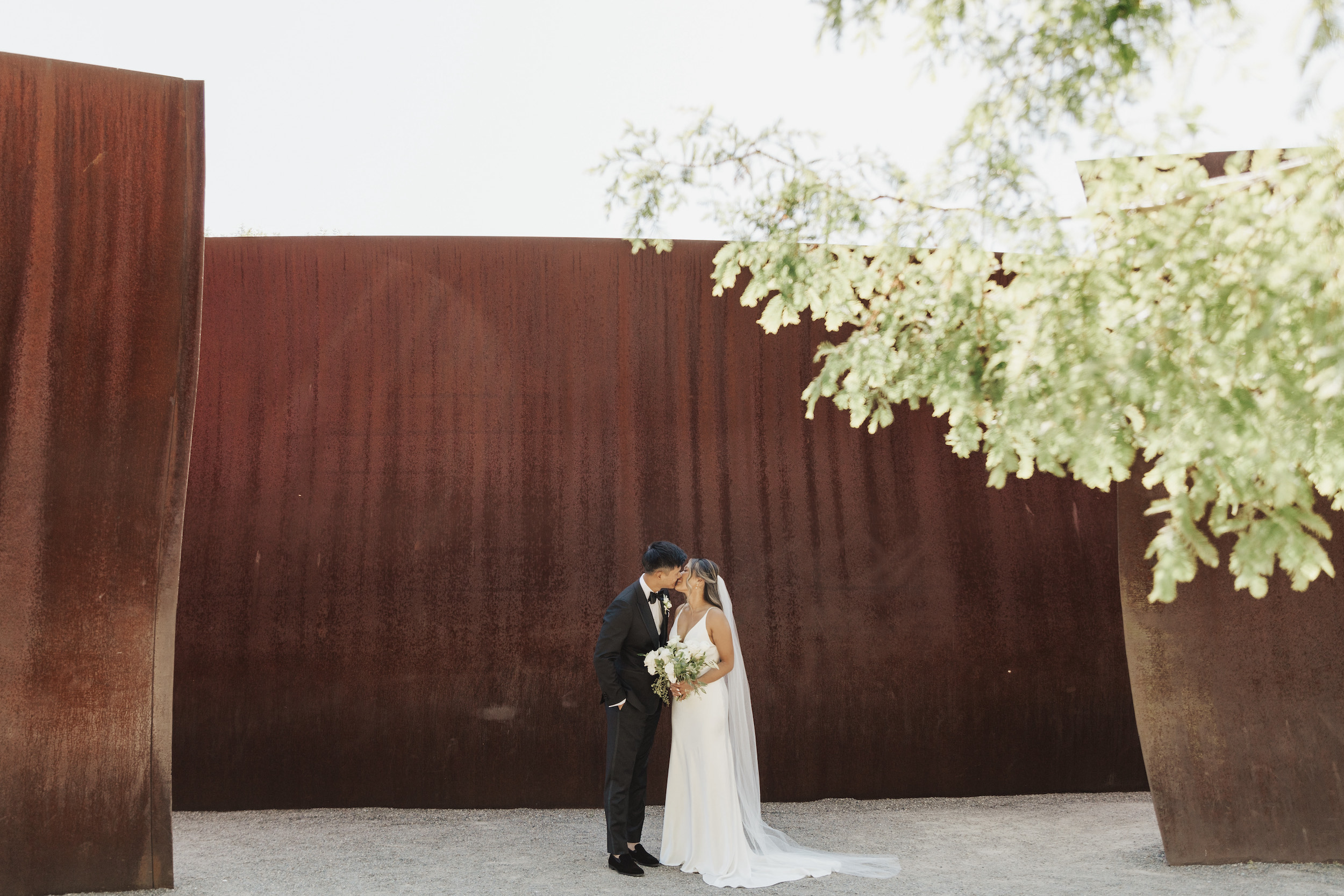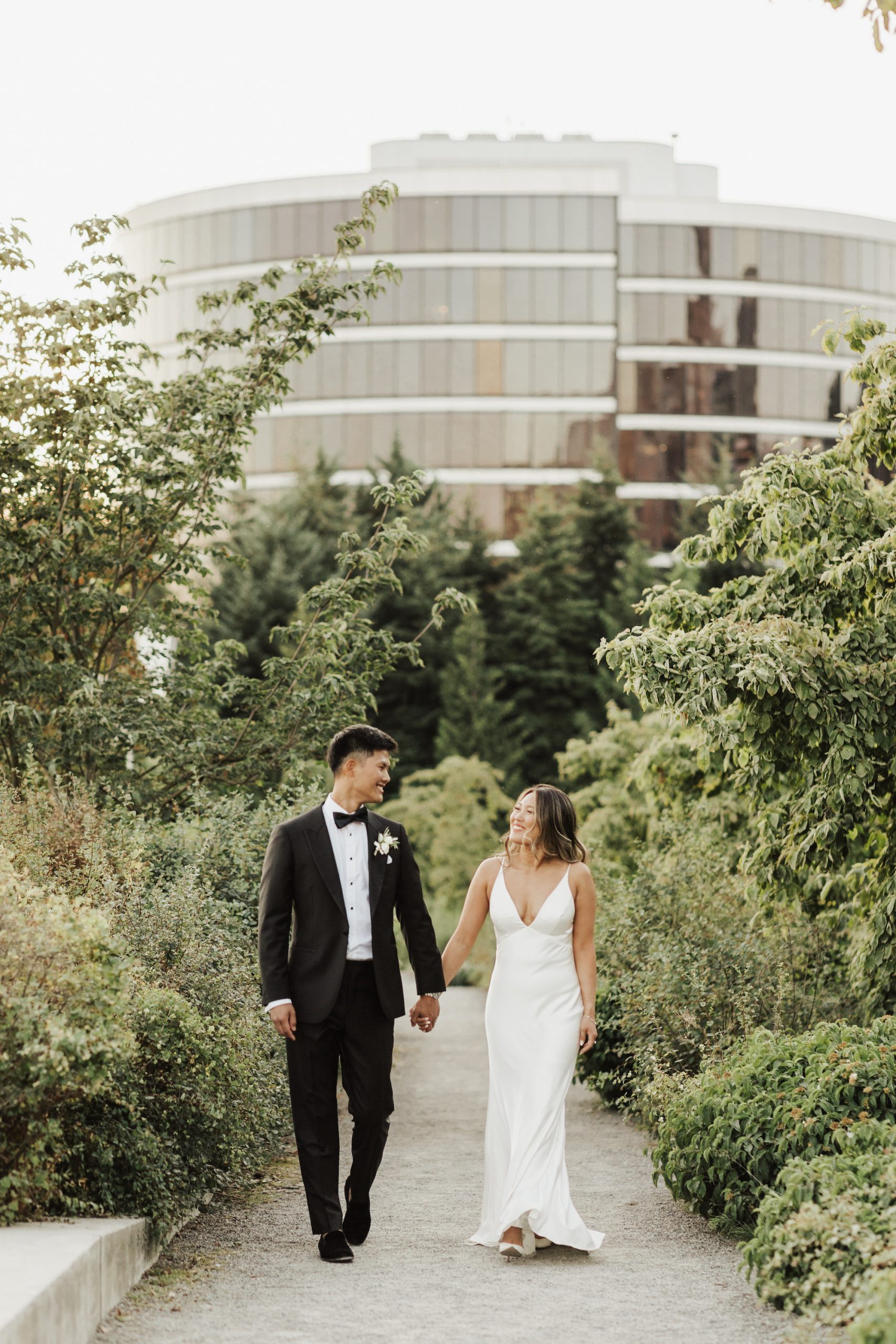 Diane & David
July 22, 2022
Olympic Sculpture Park
"We were searching for a venue that had both an indoor and outdoor space and was both modern and simple. The sculpture park fit that search perfectly! I am a wedding calligrapher and event designer by trade, so working with the different areas of the venue was so much fun. The spaciousness of the park was also great—from our wedding album it looks like we went to several locations, but they're all taken from different areas of the park!" – Diane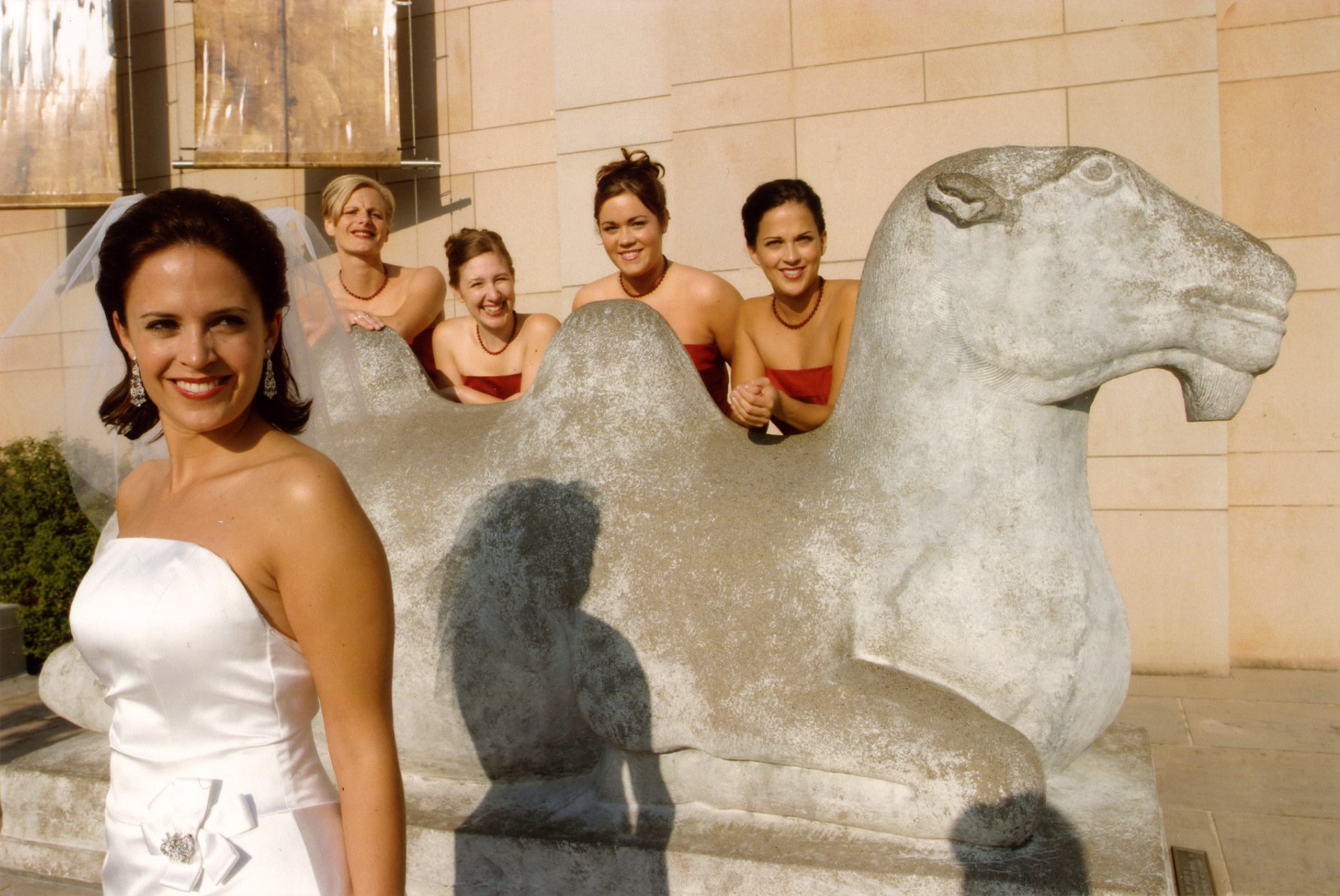 Tiffany & Aaron
October 3, 2003
Seattle Asian Art Museum
"I had my wedding at the Seattle Asian Art Museum. From childhood to adulthood, the museum and its camels will forever hold a special place in my heart. Pictured are me and my bridesmaids: my two sisters, and my two best friends." – Tiffany
This photo and story was shared to us by SAM's very own Director of Membership and Annual Giving Tiffany Tessada. Tiffany has been a part of the SAM family for over 24 years and our membership program wouldn't be what it is today without her tireless work and dedication. Considering everything she's done for SAM, we're honored to have been a part of her love story!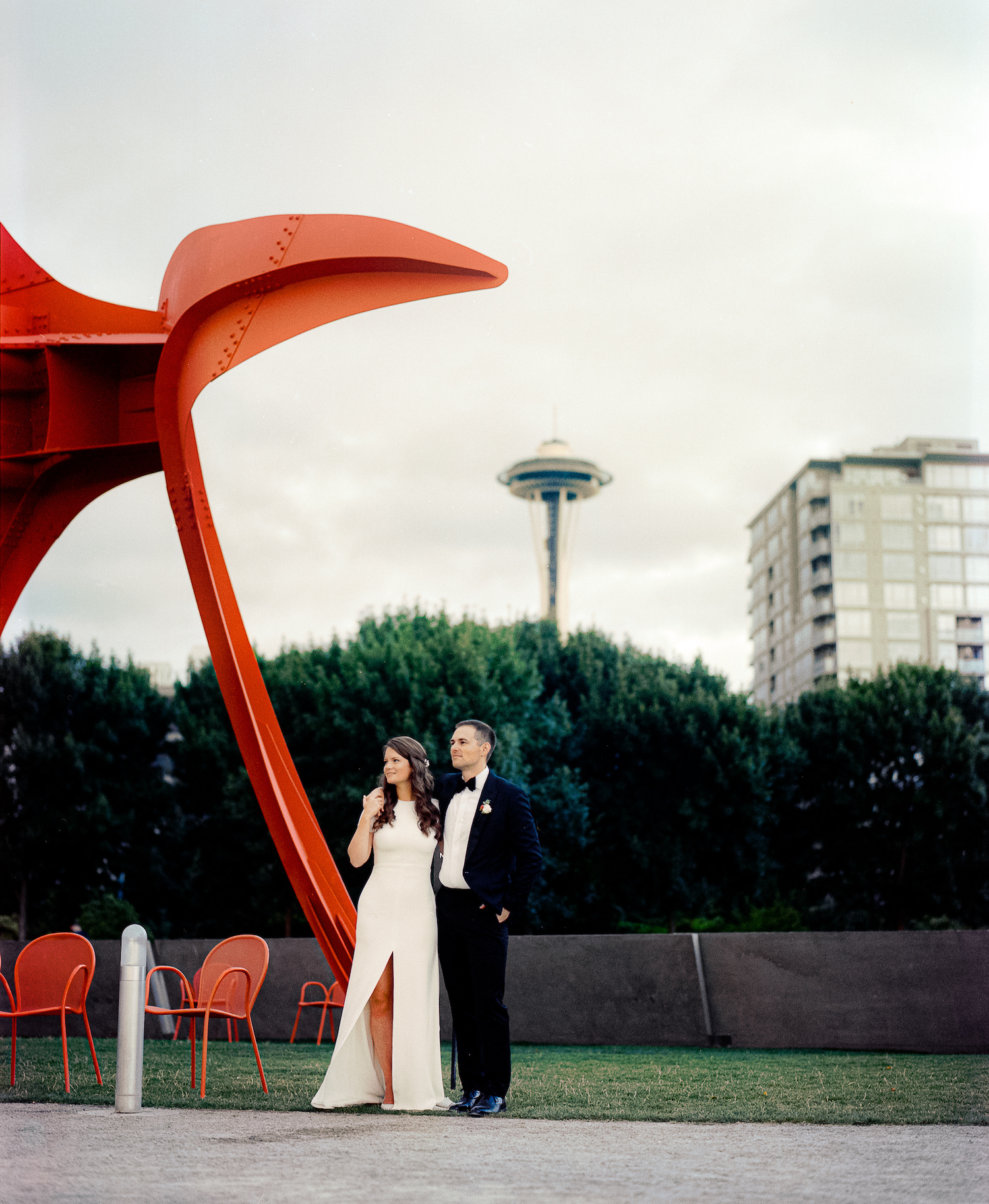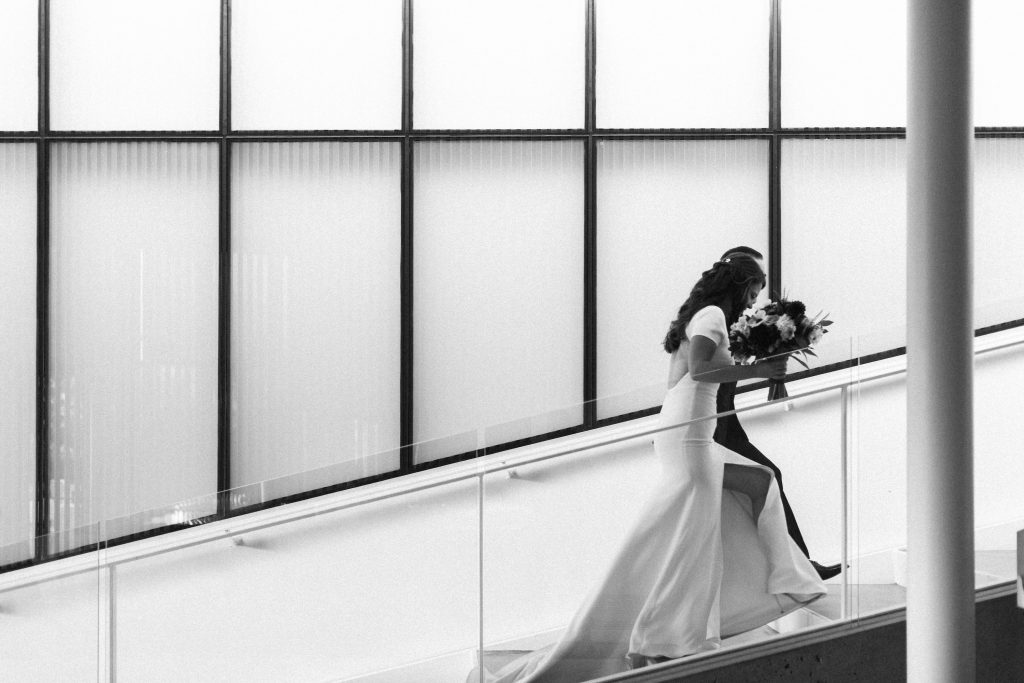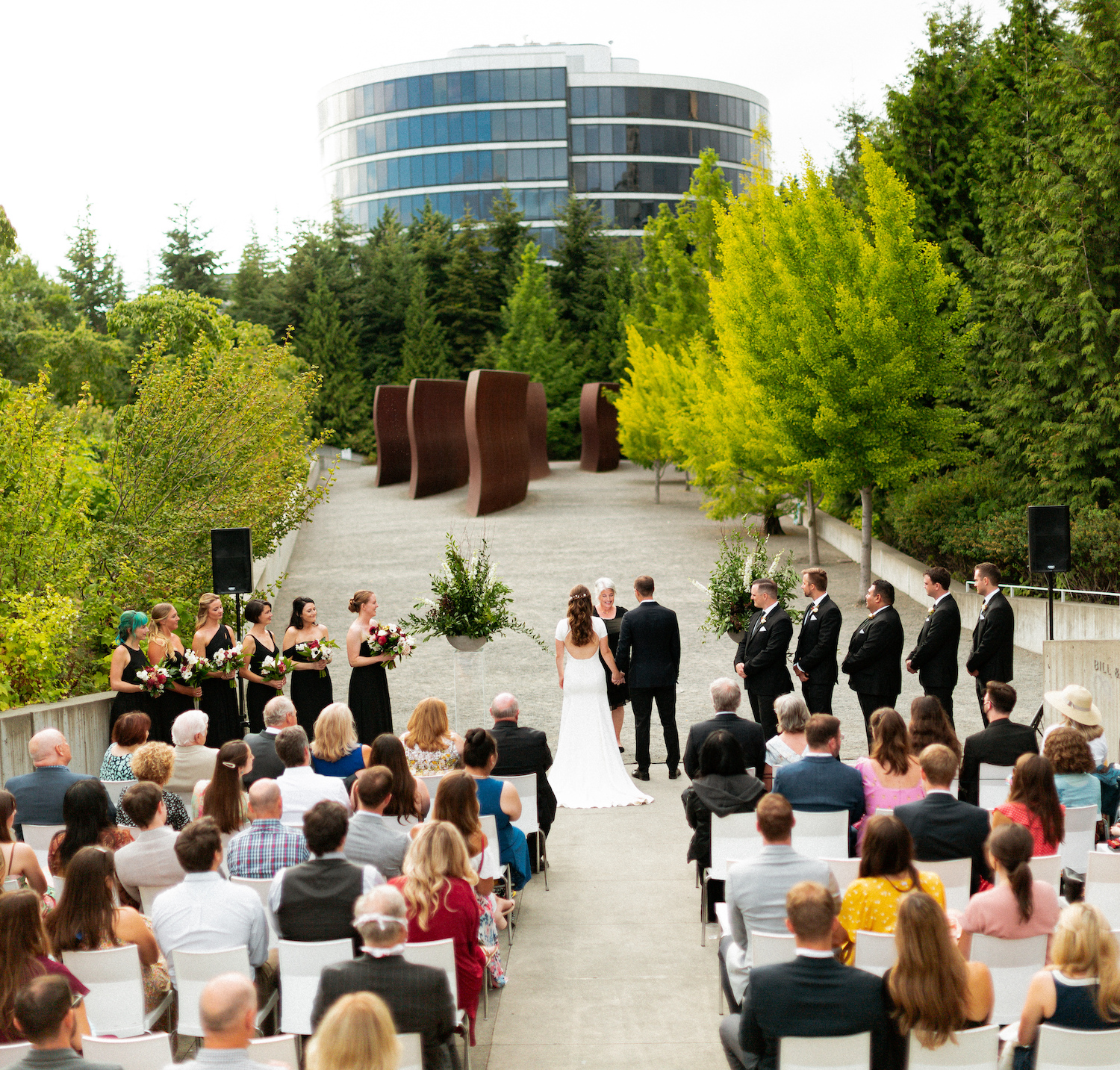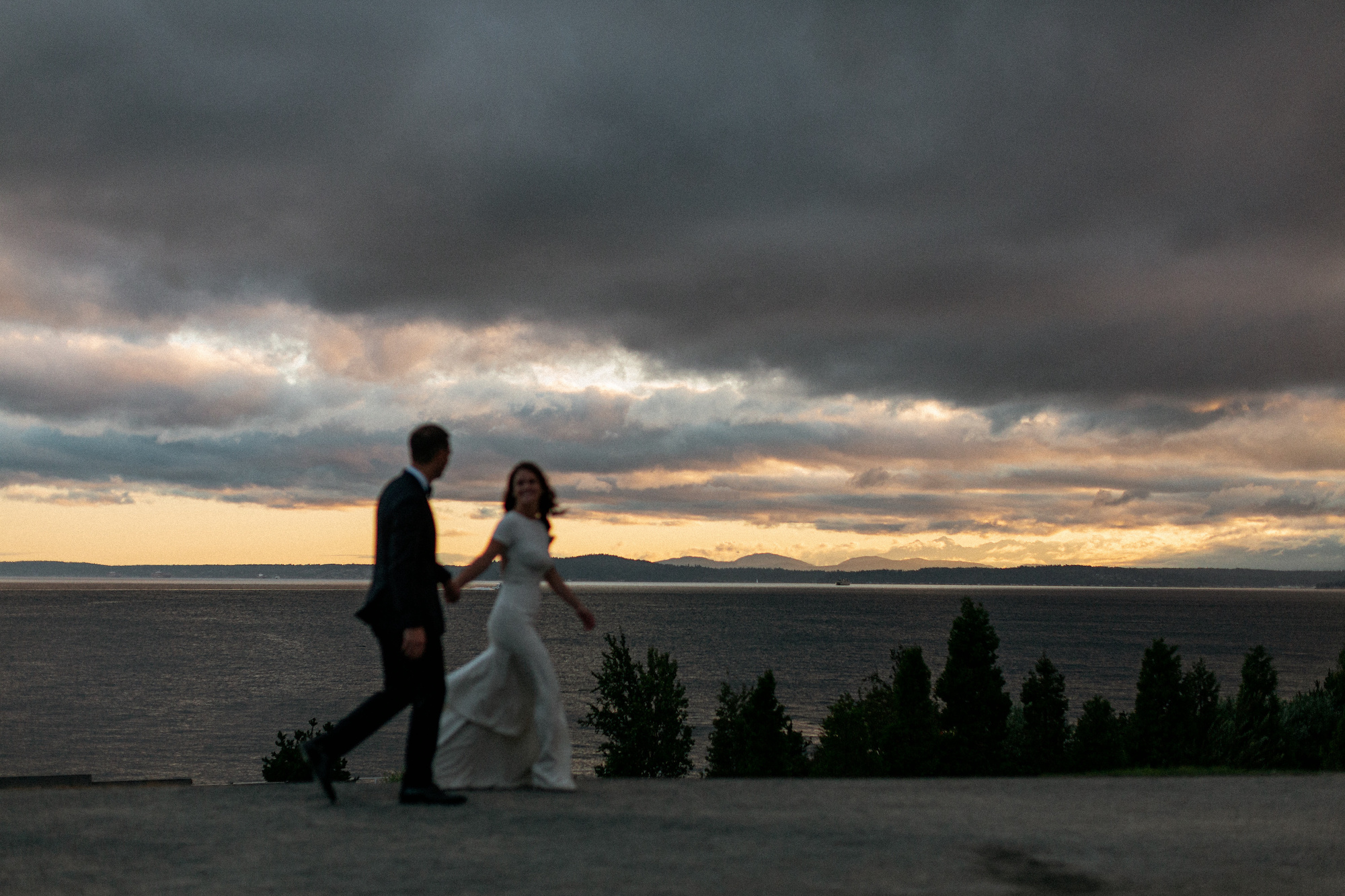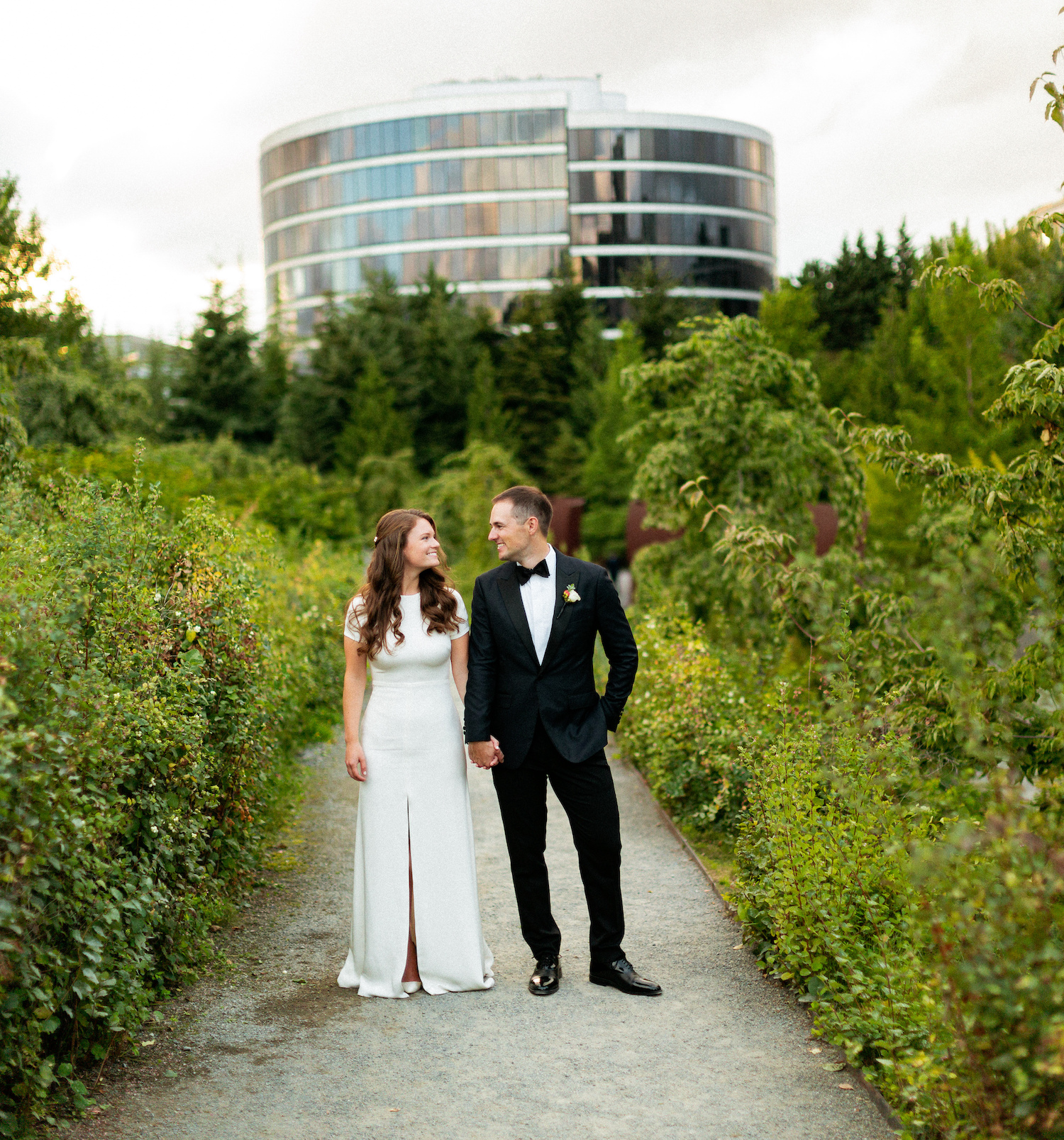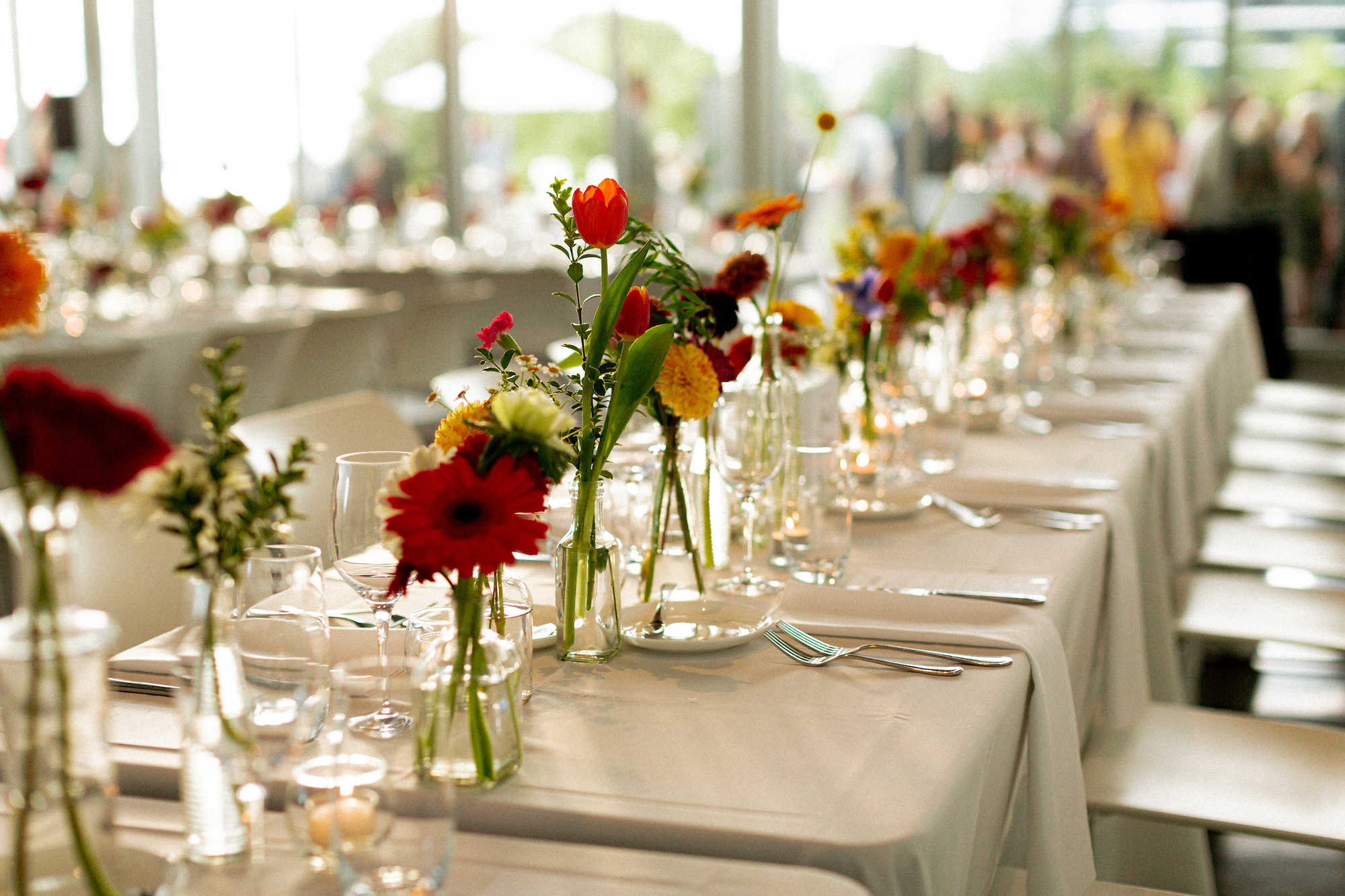 Ciera & John
August 7, 2021
Olympic Sculpture Park
With most of their guests coming from out of state, Ciera and John wanted a venue that celebrates Seattle and the life they've built together in the city. With views of their home in West Seattle, the Olympic Mountain Range where they ski and backpack, and the iconic Space Needle, the park served as the perfect location to host their nuptials. Their most cherished wedding memory? Read it in their own words below:
"Our favorite memory was having the opportunity to sneak away to take quiet sunset photos around the park while our guests enjoyed cocktail hour overlooking the Puget Sound." – Ciera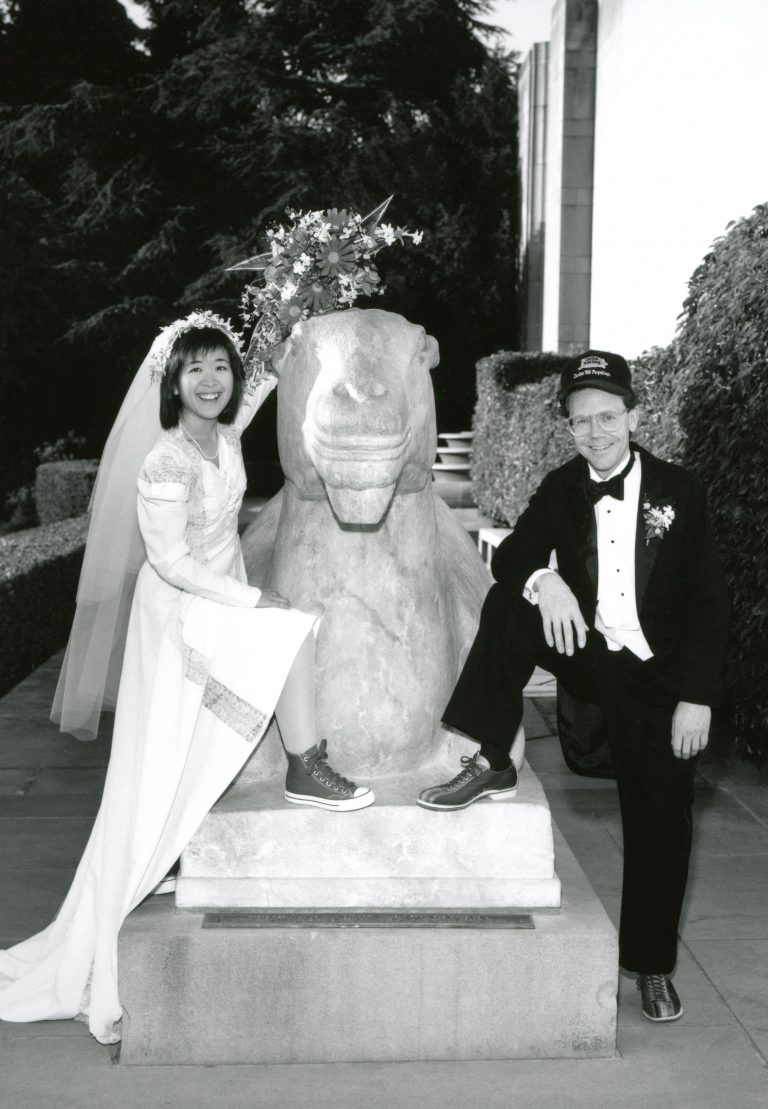 Tina & Greg
October 14, 1989
Seattle Asian Art Museum
A few weeks before their wedding, Tina and Greg dressed in their most glamorous and practical attire—her, red Converse hightops and him, green bowling shoes and a Puyallup Fair hat—and visited several Seattle locations that had a special meaning to them. With their photographer Shel Izen in tow, they captured fun and scenic moments across the city, including at the Seattle Asian Art Museum (then just called the Seattle Art Museum) where they had spent one of their first dates as a couple.
– Lily Hansen, SAM Marketing Content Creator
Photos: Sam and Sola Lee. Courtesy Tiffany Tessada. Joe Tobiason. Courtesy Tina Koyama.