#SAMPhotoClub Street Photography Spotlight: Chloe Collyer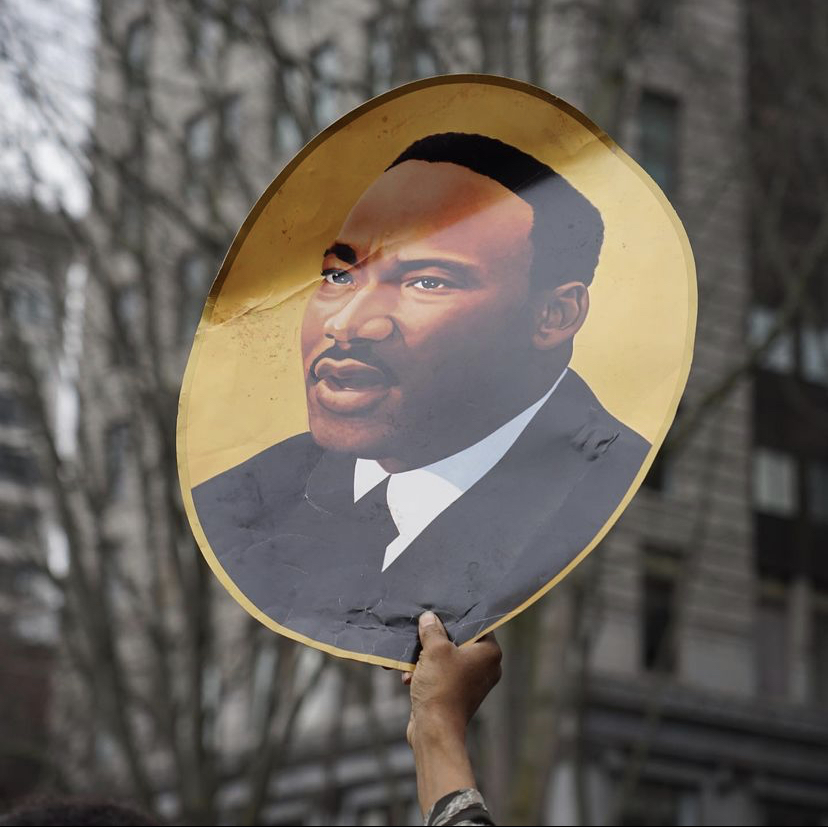 While Dawoud Bey & Carrie Mae Weems: In Dialogue (November 17–January 20) is on view at SAM, we're announcing photography submissions to three of the defining motifs of these legendary photographers' artistic careers: self-portraits, street photography, and family & community.
With submissions to the second theme of SAM Photo Club—street photography—now open, we're taking this time to spotlight the artwork of SAM's two staff photographers: Chloe Collyer and Alborz Kamalizad. Although both photo-based artists are responsible for capturing all events, exhibitions, installations, programs, and more across all three SAM locations, they're also working professionals too! Scroll down to browse through Chloe's favorite street photos they've taken and learn which of Dawoud Bey's street photographs on view in SAM's exhibition inspires them the most!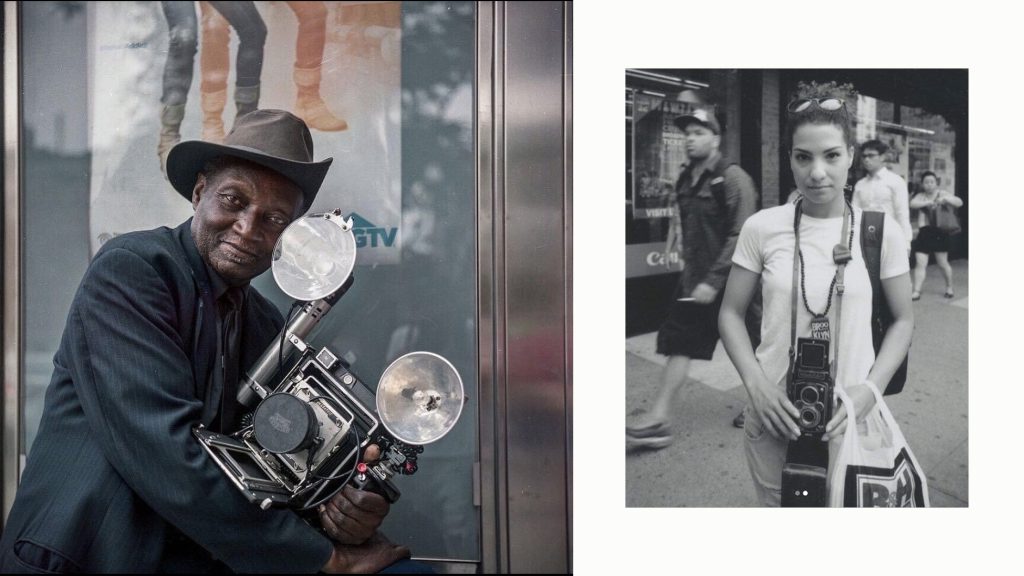 Louis Mendes, NYC, 2016
A cherished portrait from when I met Louis Mendes, a legend in the photo world, outside of B&H in Manhattan. Famous for his lifetime dedication to polaroid street portraits in NYC, Mendes was nice enough to talk about film cameras with me and posed when I asked for his portrait. He seemed impressed by me and he took my photo free of charge.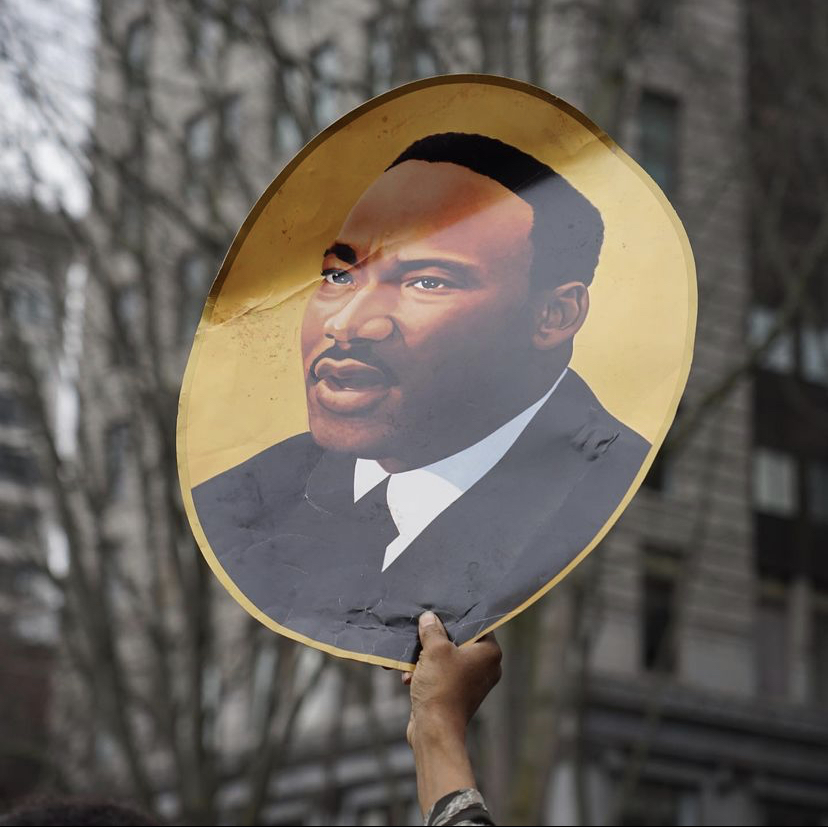 Martin Luther King Day, 2020
Seattle is located in King County, the only jurisdiction in the USA named for Dr. Martin Luther King Jr., so it seems fitting that documenting our annual MLK rally is a tradition for me. Documenting Seattle's annual MLK and May Day marches are part of what shaped my eye and ethics as an emerging photographer. These events can be chaotic. I use my racing thoughts like a superpower and try to keep my eyes darting and my hands turning camera dials as needed. When I walk the streets of Seattle I think about the five generations of my ancestors who walked the same streets and the Native families who lived on this coast before that. When I document protests in Seattle streets, I think of C.H.O.P 2020 and of the 1999 WTO protests.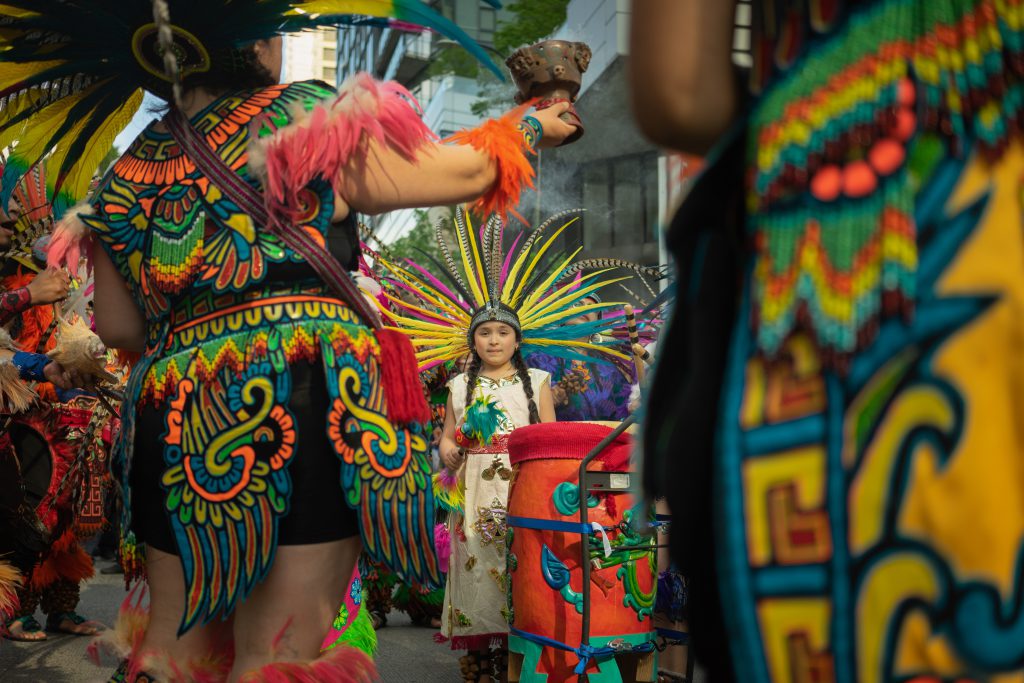 May Day Aztec Girl, 2018
The youngest member of CeAtl Tonalli, a traditional Aztec dance group, leads the annual May Day labor march in Seattle, Washington, 2018.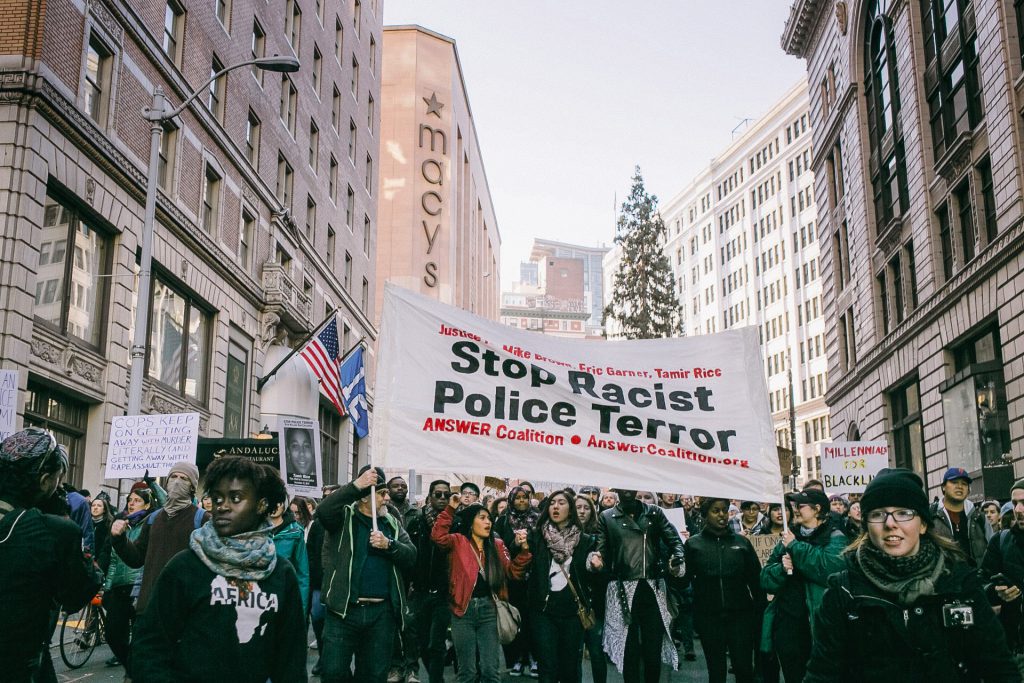 "Black Lives Matter" Black Friday, 2015
After the tragically preventable deaths of Mike Brown, Eric Garner and Tamir Rice, various groups across the nation chose Black Friday as a day of protest for Black lives. Black Friday 2015 was the first time I remember hearing "Black Lives Matter" at a rally.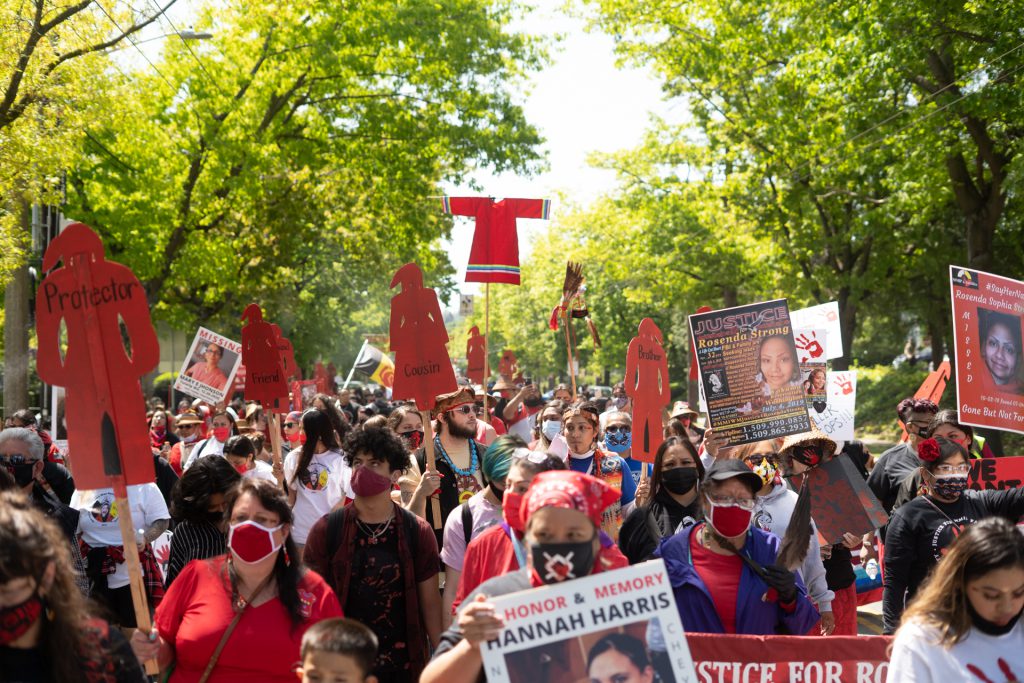 Honor and Memory, 2021
At the height of the COVID 19, family members and allies of the MMIW (Missing and Murdered Indigenous Women) gather in Seattle's southend to show the intersectionality of issues effecting Native and Black communities like substance abuse, police violence, domestic abuse and the pandemic.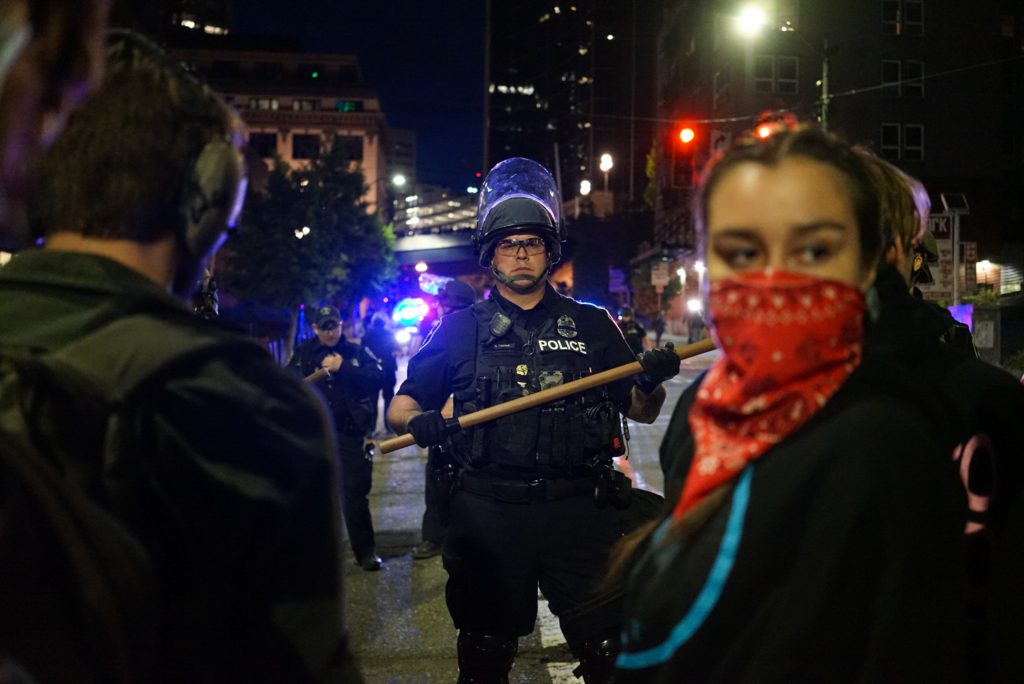 Day 1, 2020
The Friday after George Floyd's death I heard the sounds of protest outside my window and joined a crowd facing off police. This turned out to be day one of over 100 days of continuous protest in Seattle. I documented almost every day.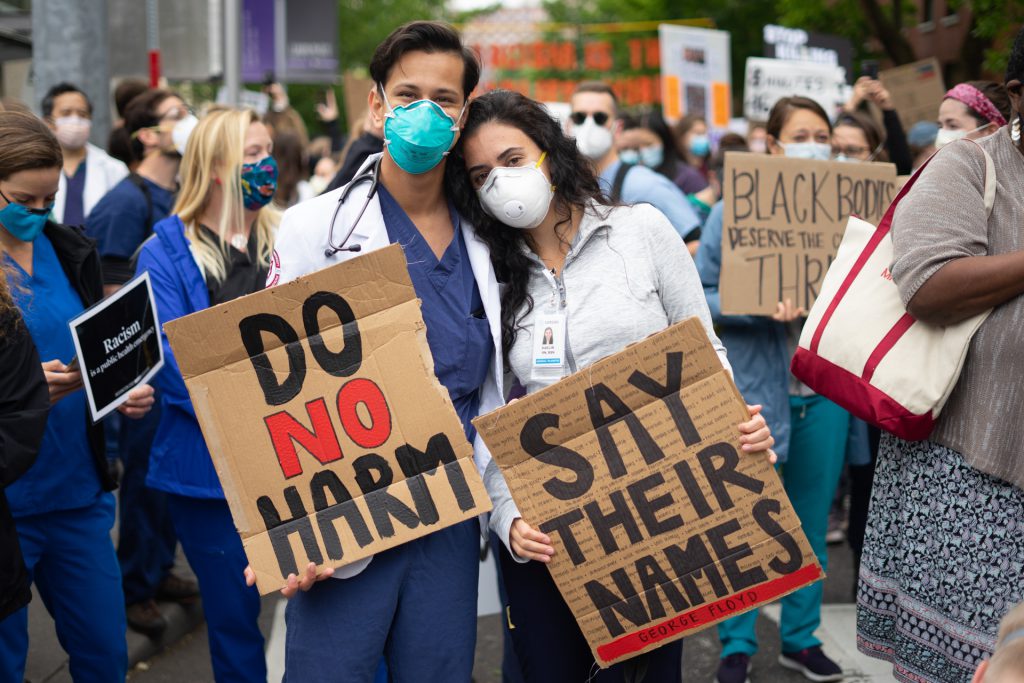 White Coats for Black Lives, 2020
On June 6, 2020 thousands of Seattle's healthcare workers, medical students, and citizens marched to raise awareness of racism in healthcare.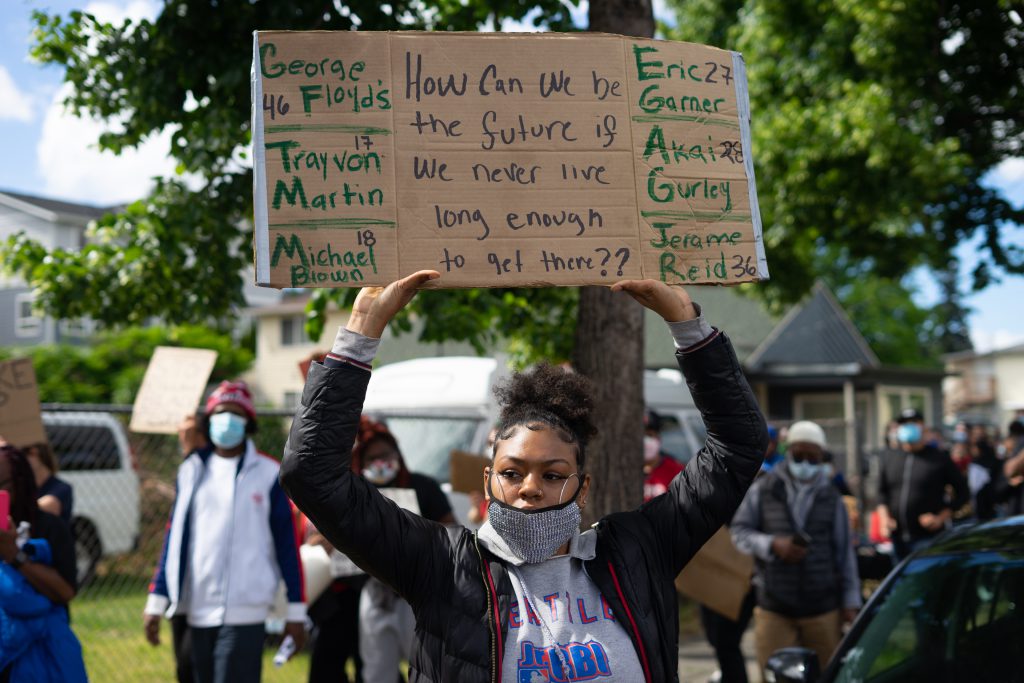 Southend BLM March, 2020
A march through Seattle's Southend on June 7, 2020 brought thousands of people of all ages into the streets to call for justice for George Floyd and others killed by police.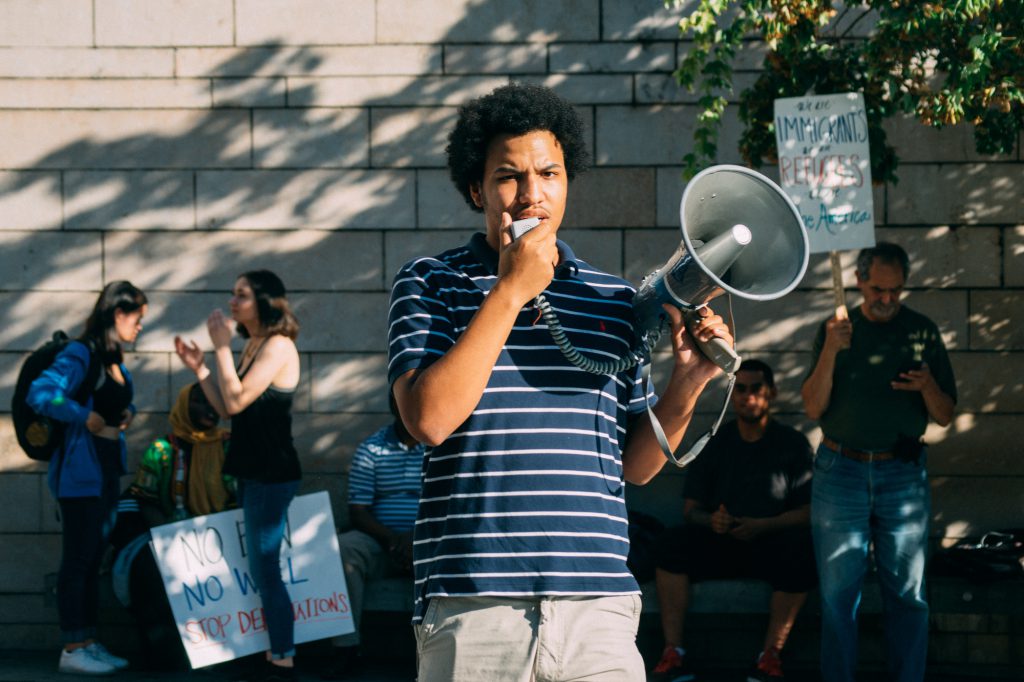 High School Protests, 2016
Seattle high school students walk out of class to protest the threat to DACA posed by the newly appointed Trump administration in September 2016.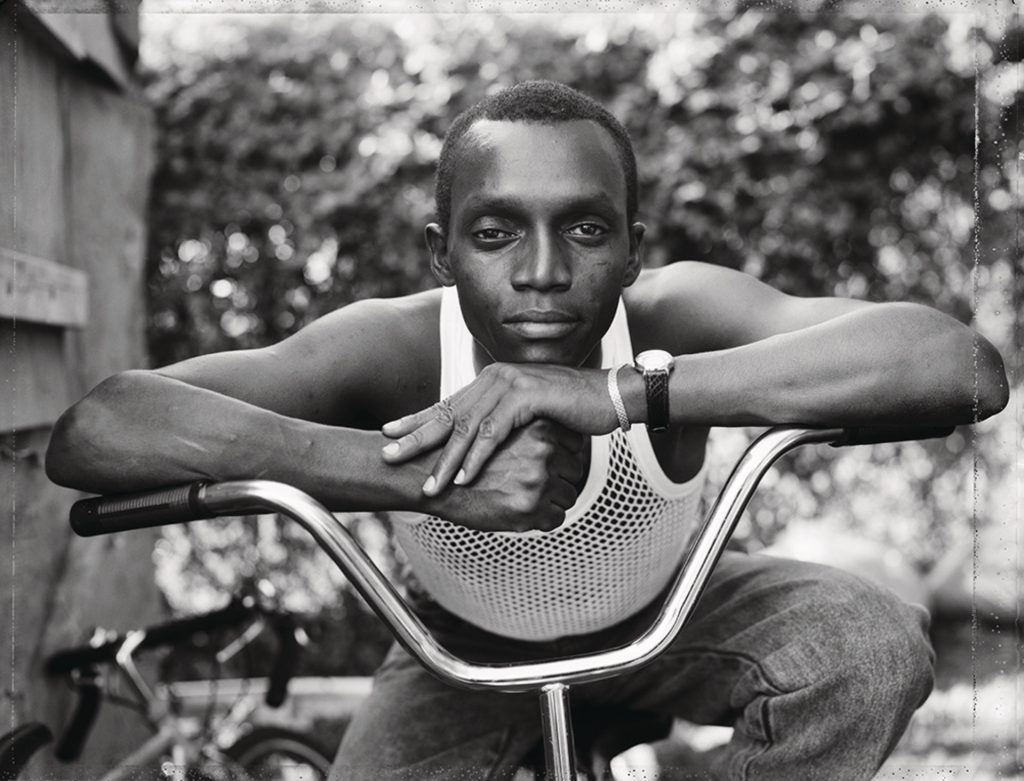 A Young Man Resting on an Exercise Bike, Amityville, NY, Dawoud Bey, 1988
Is there anything more perfect than a slightly imperfect image? This photo reminds me of portraits by the photographer Steve McCurry including Afghan Girl from an infamous cover of National Geographic in 1984. Empathetic eye contact. This composition is so stable and balanced, it makes me feel extremely comfortable and yet the misalignment of the subjects eyes is impossibly imperfect.
Chloe Collyer (they/them) is a photographer, journalist, and fifth-generation Seattle resident whose work is deeply connected to the history and communities of the Pacific Northwest. A natural born documentarian, their toolkit includes 15+ years behind the camera, an associate's degree in commercial photography, and seven years of experience working as a photojournalist and photo editor. In addition to working as a staff photographer at the Seattle Art Museum, Chloe also teaches photography at Youth in Focus and Photo Center Northwest, and has had their work featured in The New York Times, Bloomberg Business, NPR, Buzzfeed, Real Change, Crosscut, and more.
Join #SAMPhotoClub by sharing your own street photography on Instagram and tagging us before December 30. Every week, we'll share a few of the photographs we've been tagged in on our Instagram Stories. Stay tuned as we announce submissions to our final theme—family & community photography—in the coming weeks.
– Lily Hansen, SAM Marketing Content Creator
Photo Credit: A Young Man Resting on an Exercise Bike, Amityville, NY, 1988, Dawoud Bey, American, born 1953, gelatin silver print, 20 x 24 inches, © Dawoud Bey, courtesy of Stephen Daiter Gallery.