Muse/News: Sparks of Hope, Making Space, and Artist Robin Hoods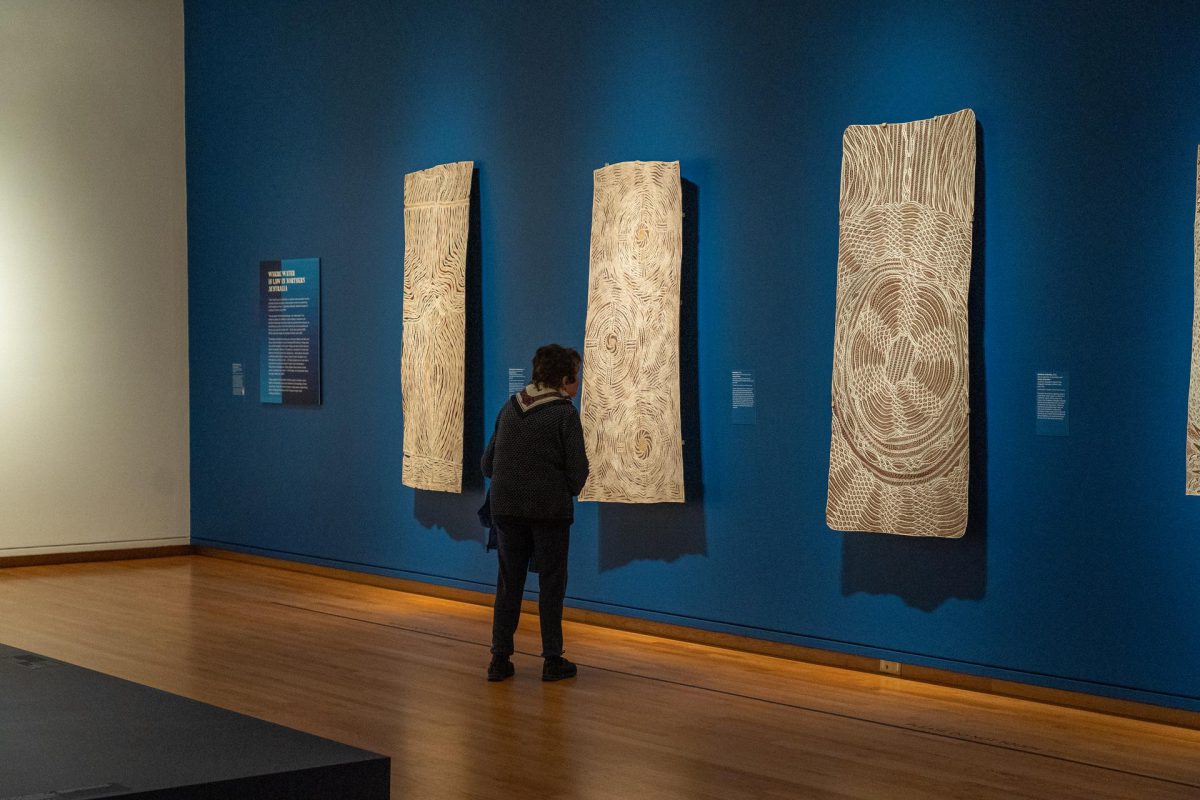 SAM News
"A must-see": That's Sophie Grossman of Seattle Met on Our Blue Planet: Global Visions of Water. She urges readers to visit the exhibition before it closes on May 30.
You'll walk away from these collected works sobered, perhaps, but buoyed by a spark of hope. If humans are capable of all this beauty and devastation, you might muse, what else could we accomplish? What visions for our planet, and our future as a species, could we realize?
London-based magazine New Scientist features the exhibition and how the artworks "bring water's myriad meanings to life." And art critic Susan Platt's review of the exhibition appeared on Art Access.
This not to-be-missed exhibition immerses, enchants, warns, and finally, hopes to inspire us to action. A video at the end, 'Water Protectors,' asks artists, activists, leaders, and scientists, to answer the question 'What can people do to honor and protect water?' We must all ask ourselves that question."
KNKX rounds up ways to celebrate Asian American and Pacific Islander Heritage Month; the Seattle Asian Art Museum is on the list.
And finally, a big thank you to the readers of 425 Magazine, who named SAM their favorite museum in the magazine's reader poll!
Local News
Crosscut's Brangien Davis devotes the bulk of her recent ArtSEA column to profiling Seattle author Angela Garbes, whose new book on motherhood and labor, "a blend of memoir, research and social commentary," has just landed on bookshelves.
South Seattle Emerald shares an opinion piece from the Duwamish Tribal Council: "It's 167 years past time to restore recognition of the Duwamish tribe."
Via Grace Gorenflo of the Seattle Times: the City of Seattle's Cultural Space Agency has made its first real estate purchase, parenting with Cultivate South Park on a 32,000 square foot area that will become a community-owned cultural space.
"For more than a century, Richter said, South Park residents have been unable to influence what happens in their own neighborhood, and El Barrio is a step to change that. 'My hope for South Park is whatever South Park hopes for itself,' he said. 'The mission phrase that Coté brought to all of this is that the neighborhood should own the neighborhood. And implied in that ownership is control and agency.'"
Inter/National News
Via Katya Kazakina for Artnet: "An Ethereal Blue Warhol Marilyn Goes for $195 Million at Christie's, Becoming the Second-Priciest Work Ever Sold at Auction."
"A Sculptor's Search for Humanity": Lance Esplund for the Wall Street Journal on the Alberto Giacometti exhibition now on view at the Cleveland Museum of Art and heading to SAM this summer.
Emily Watlington of Art in America on ways that artists are addressing the problems of inequity inherent in the art market and turning them to their—and their communities'—advantage, including Lauren Halsey, whose community-centered work is on view at SAM through July 17.
"I find myself equally inspired by artists putting their money where their mouth is, and moved by how they address immediate needs while carving space for long-term dreaming at the same time, balancing the practical and the ideal rather than choosing between the two. Each of these artists exemplifies a compelling degree of integrity; each refuses to plead powerlessness or sweep the contradictions under the rug. Can the institutions they work with keep up?"
And Finally
Celebrate and get familiar with the work of the 2022 Pulitzer Prize winners.
– Rachel Eggers, SAM Associate Director of Public Relations
Image: Chloe Collyer.
alberto giacometti, Alberto Giacometti: Toward the Ultimate Figure, Andy Warhol, Angela Garbes, Asian American and Pacific Islander Heritage Month, City of Seattle Cultural Space Agency, Cleveland Museum of Art, Duwamish, Lauren Halsey, Our Blue Planet: Global Visions of Water, Pulitzer Prize, Seattle Asian Art Museum