Muse/News: American Themes, Fannie's Debut, and Witnessing History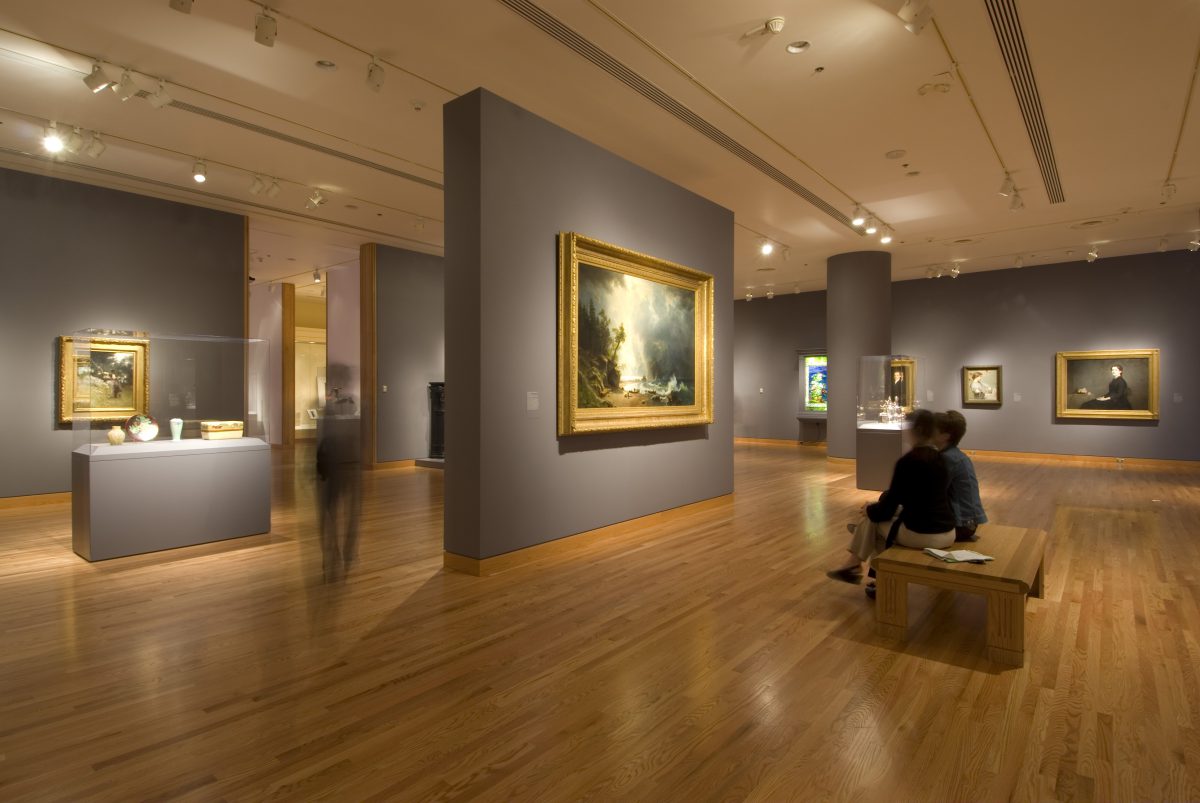 SAM News
There's only three weeks left before we close the shutter on Imogen Cunningham: A Retrospective, and a lot to look forward to in Our Blue Planet: Global Visions of Water, opening in March. But let's look even further to October, when SAM will unveil its reinstalled American art galleries…
The project is guided by Theresa Papanikolas, Ann M. Barwick Curator of American Art, and it engages Indigenous artists Wendy Red Star and Nicholas Galanin as well as 11 paid advisors from the Seattle community. Papanikolas was interviewed for an article by Zachary Small for Artnet; in it, he explores several similar projects in the works across the country to reimagine the meanings of "American" art.
"'Chronology is something that is imposed onto history,' said Theresa Papanikolas, curator of American art at the Seattle Art Museum. 'It gets to be a little deterministic.' Papanikolas said that viewers can expect a very different kind of gallery experience. She is particularly excited for Red Star's installation, which is still being completed but will 'conjure ideas of portraiture, landscape, and Seattle' while also 'literally bringing Indigenous voices into the gallery.'"
Local News
Emily Benson for High Country News on Evergreen, a new anthology of Northwest writings that's notably "grim" and "gloomy."
Allison Williams for Seattle Met with a deep dive on two "strange" interpretive museums in the Columbia Gorge.
Gemma Alexander for the Seattle Times on "Fannie: The Music and Life of Fannie Lou Hamer," playwright Cheryl L. West's one-woman show now playing at Seattle Rep.
"I believe stories come along to show you something. This one encouraged me on my courage journey. Who would have known that it would happen during a time when we were all really looking for hope, when we were looking for that sort of resilience of spirit?" asks West. "She was such an inspiring woman. So the show asks the question, 'What can we do at this point?'"
Inter/National News
Alex Greenberger for ARTnews reports: "Interscope Records, LACMA Team Up for Show of Artworks Inspired by Music."
Kristian Vistrup Madsen for Artforum on the debut in Dresden of a newly conserved painting by Johannes Vermeer; Girl Reading a Letter at an Open Window now includes a painting of Cupid where once was a white wall.
Jillian Steinhauer for the New York Times on Arrivals, now on view at New York's Katonah Museum of Art, yet another exhibition that grapples with American myths.
"At its best, 'Arrivals' offers the feeling of witnessing arguments or conversations between artists across place and time — and it makes you understand the stakes of those conversations."
And Finally
Crosscut's Knute Berger and Stephen Hegg with a video story on the "dogs that helped shape PNW history."
– Rachel Eggers, SAM Associate Director of Public Relations
Photo: Tim Aguero.
American Art, Ann M. Barwick Curator of American Art, Columbia Gorge, Fannie: The Music and Life of Fannie Lou Hamer, Girl Reading a Letter at an Open Window, Imogen Cunningham: A Retrospective, Johannes Vermeer, muse/news, Nicholas Galanin, Our Blue Planet: Global Visions of Water, Theresa Papanikolas, Wendy Red Star