Muse/News: Monet at SAM, Art Walks, and Cave Cinema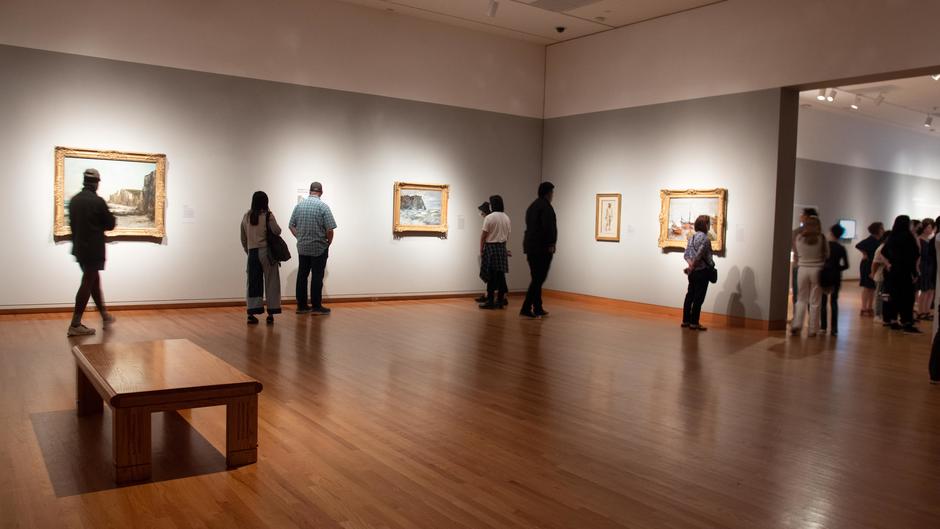 SAM News
Seattle Met continues to recommend our Monet special exhibition on their list of "what to do in Seattle." Monet at Étretat is on view through October 17.
And Curocity highlights SAM's upcoming fundraiser, Par-Tee in the Park, featuring an artist-made mini-golf course in the Olympic Sculpture Park. Tickets are still available for the cocktail night on August 21!
Local News
Gabriel Campanario, AKA "Seattle Sketcher," is retiring his regular sketch column in the Seattle Times for new challenges as the paper's staff artist. His final column features a moment with a trail, a rabbit, and Echo at the Olympic Sculpture Park.
Crosscut's Margo Vansynghel on Daybreak Star Radio, a new Seattle-based station on which "more than 90% of the songs aired…are written, produced or performed by Native American or First Nation peoples."
The Stranger's Jasmyne Keimig returns to Pioneer Square Art Walk and luxuriates in its in-person-ness (but needs more time for the art!).
"I happily sweat ever so lightly in Pioneer Square's tiny galleries; roamed the neighborhood's cobblestones, looking for a free cup of wine (which I never found); pleasurably avoided the people I wanted to avoid; and took in art IRL next to living (and masked-up) patrons. Their body heat, errant observations, and awkwardness are part of what makes looking at art so much fun."
Inter/National News
"The call is clear: Museums must change." Artforum kicks off the first of two editions exploring how art institutions might evolve to meet an urgent moment.
Art-related beach reads? Art-related beach reads! Via Artnet.
"An ancient version of cinema"? Artnet's Sarah Cascone on studies of prehistoric lamps and how they may have been used to animate cave paintings.
"The play of the firelight on the paintings likely added a sense of motion to the static images, seemingly animating the artwork in a precursor to today's movie theaters."
And Finally
"I, too, am a person and get another chance every day the sun comes up."
– Rachel Eggers, SAM's Associate Director of Public Relations
Image: Installation view of Monet at Étretat at Seattle Art Museum, 2021, photo: L Fried.