Weightlessness: Tour The Eagle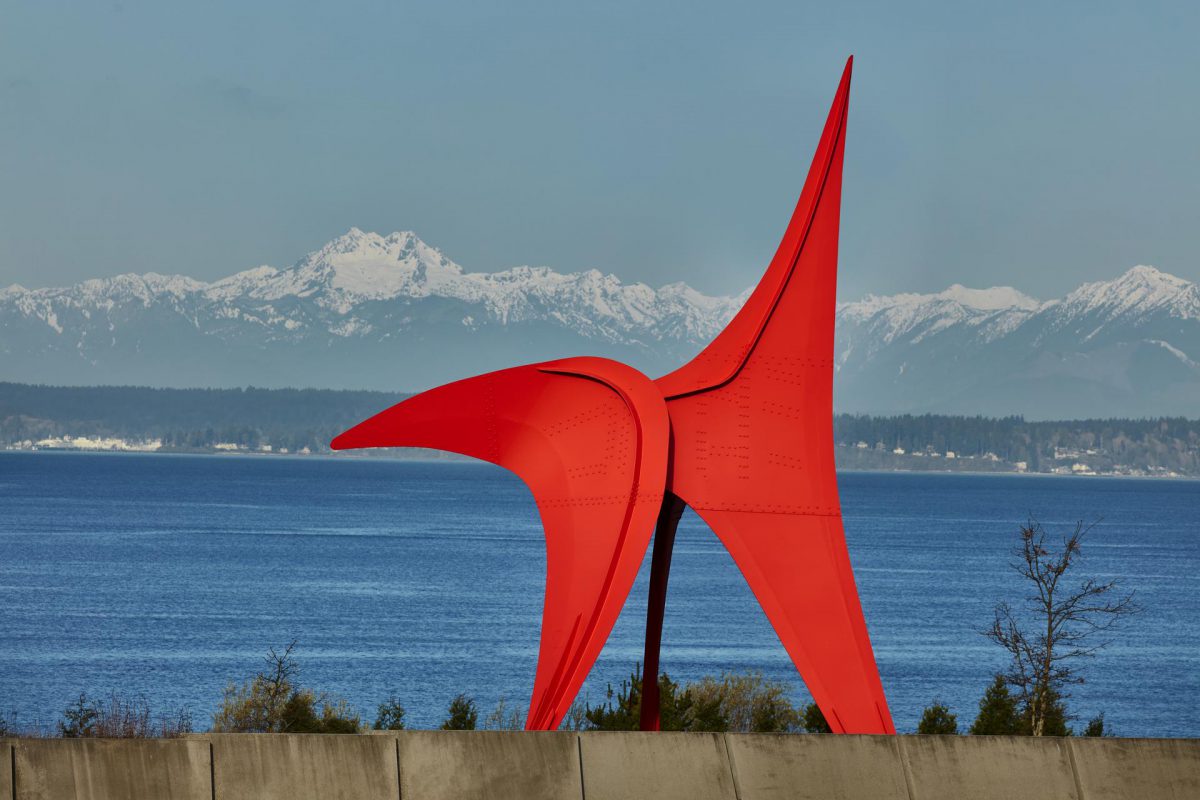 Let yourself linger under and around Alexander Calder's The Eagle with this stop on our free audio tour of the Olympic Sculpture Park. This iconic work can be seen from most locations in the park as well as from the ferry's coming in from the Puget Sound. Follow the entire tour the next time you visit the park.
Carefully restored in summer 2020, The Eagle, is once again its original and stunning Calder red, making it impossible to miss on a walk through the park. The Eagle displays its curving wings, assertive stance, and pointy beak in a form that is weightless, colorful, and abstract.
The Olympic Sculpture Park has four distinct landscapes that reflect the native ecosystems of the Pacific Northwest: The Valley, The Grove, The Meadow, and The Shore. They provide a diversity of settings for art and introduce an array of plants and birds found in the Puget Sound region. You can find The Eagle standing in one of the meadows. On both sides of Elliott Avenue, meadow landscapes with expanses of grasses and wildflowers meet the bordering sidewalks to achieve the "fenceless" park that SAM conceived from the start. Both the meadows and the grove were intended as regenerative landscapes that provide flexible sites for sculpture and artists working in the landscape.
Image: The Eagle, 1971, Alexander Calder, painted steel, 465 x 390 x 390 in., Gift of Jon and Mary Shirley, in honor of the 75th Anniversary of the Seattle Art Museum, 2000.69, © Calder Foundation/Artist's Rights Society, NY, photo: Benjamin Benschneider.