Asian Art Conservation During the Pandemic Pause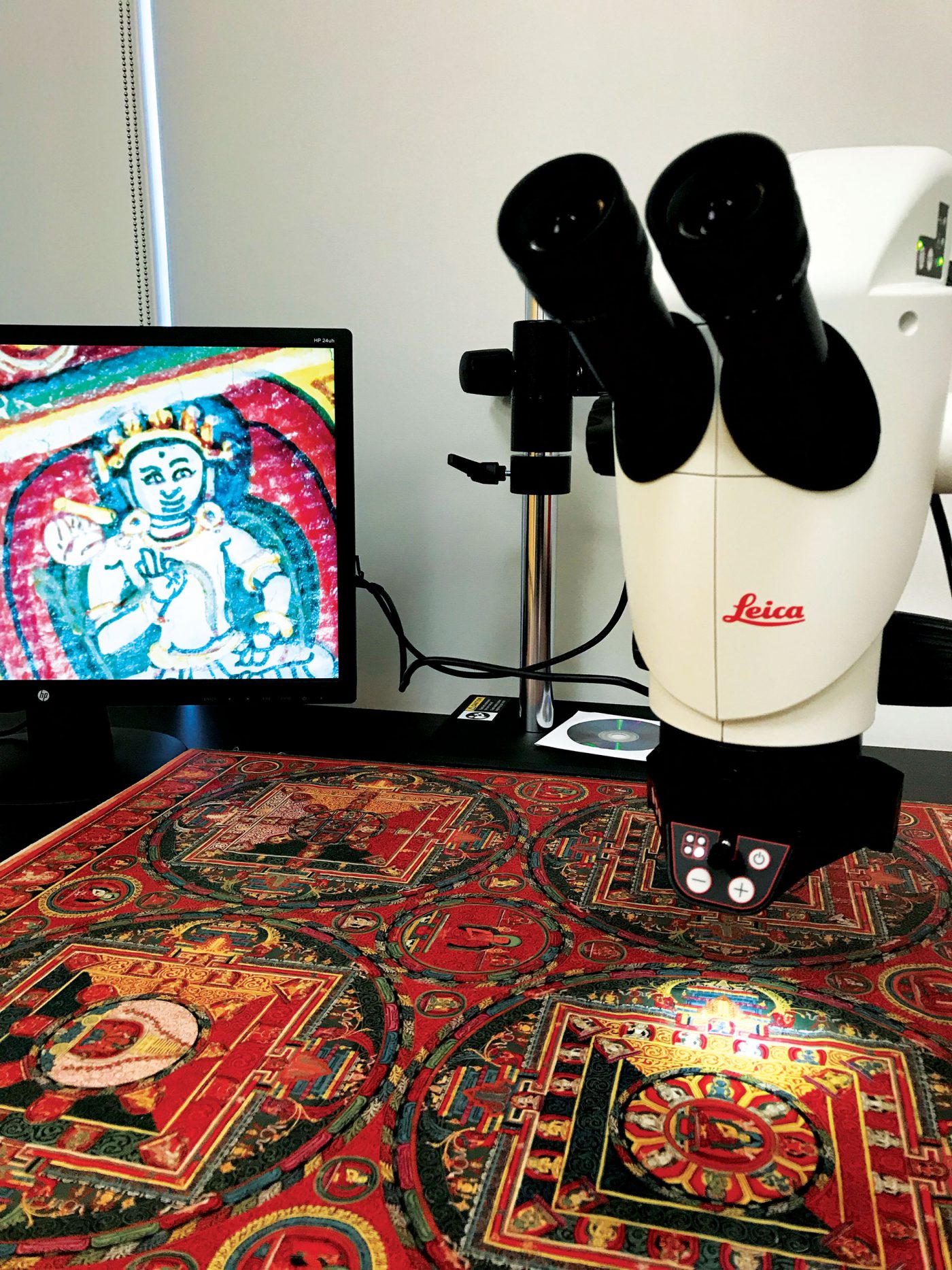 As we prepare to reopen the Asian Art Museum to the public on May 28, we're sharing some of the work that has happened inside the museum while it has been closed. The Asian Paintings Conservation Center will not be open when we reopen, but there will be a monitor outside of it where you can learn more about what SAM staff is doing to ensure that Asian artworks are cared for and can be enjoyed by generations to come.
Though limited due to the pandemic, conservation activities have continued at the Asian Paintings Conservation Center. With generous, multi-year funding from The Andrew W. Mellon Foundation, the staff has used this time to ensure the new center operates and is fully stocked with the specialized tools and materials required for the conservation of Asian paintings. Grant funding allowed the team to acquire pigments, tools, adhesives, technical furniture, and many different types of paper in anticipation of reopening.
While waiting, the studio has been used extensively by SAM's conservation team. Chief conservator Nick Dorman used our new Leica stereo-binocular microscope to examine and document a late 14th-century Tibetan thangka painting scheduled for display. Consisting of pigments painted on a cotton support, the thangka depicts four mandalas, universes of Buddhist deities. To ensure the painting can withstand exhibition, Dorman examined it for evidence of flaking and lifting pigments, as well as delicate areas. He also examined and documented the condition of the cotton fabric support. Given the painting no longer has its original textile mounting fabrics, this work, as in many Western museums, is in a frame with a blue silk-covered mat. The current treatment constitutes the minimum necessary set of measures to ensure the painting is safe for display. The staff looks forward to doing more comprehensive research once the studio is fully operational. In the meantime, we can all look forward to exploring the dense imagery and exquisite detail of this thangka when the Asian Art Museum reopens.
Image: Four Mandalas, Late 14th Century, Tibetan, Watercolor on cloth, 27 x 23 1/4 in. (68.58 x 59.06 cm) Overall h.: 34 5/16 in. Overall w.: 29 5/8 in., Gift of Mrs. John C. Atwood, Jr., 66.120.