Lunchtime Artist Spotlight: Kristen Ramirez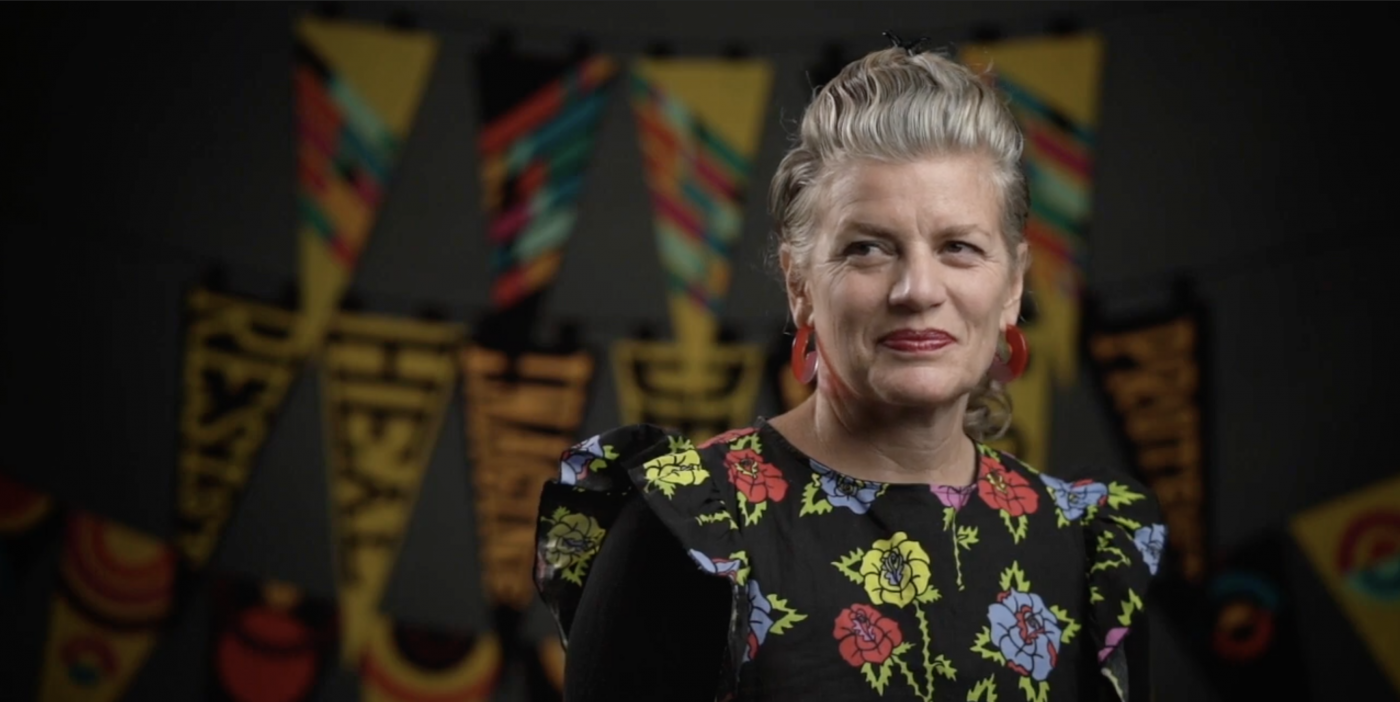 Take a lunch break for a conversation and some art making with Kristen Ramirez, a Seattle-based interdisciplinary artist. Ramirez toggles between many media and practices and tends to use hard-edge geometric forms in her large-scale murals and public works. Ramirez's work has a clear visual connection to artists like Anne Truit, Frank Stella, and Kenneth Noland, featured in SAM's collections.
Want to make art with Kristen? Be ready with a piece of paper, blue tape (aka painters tape), and some mark-making tools (like markers, paint, or crayons). If you have scrap wood and old house paint, all the better.
About the artist
Ramirez is also an educator and arts administrator, championing aspiring artists and established artists alike. Ramirez has taught at the University of Washington, Edmonds Community College, Pratt Fine Arts Center, Path with Art, and Cornish College of the Arts. She currently manages public art projects for the City of Seattle's Office of Arts & Culture and Seattle's Department of Transportation (SDOT).