Muse/News: New Questions, Distant Ballet, and Simone Leigh Represents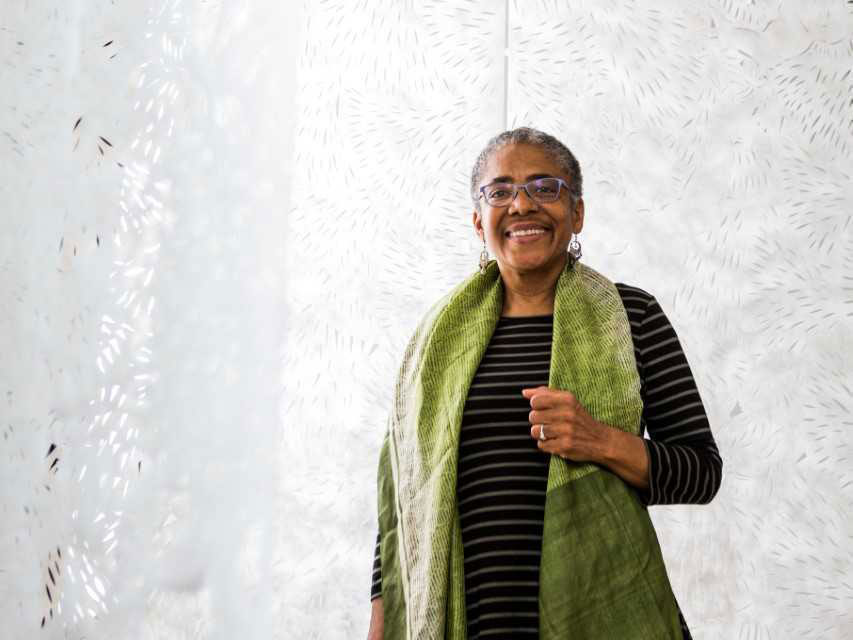 SAM News
Seattle Met's fall print edition is out; for the culture section, Stefan Milne explores the future of equitable art spaces. He interviews SAM director & CEO Amada Cruz and director of equity, diversity and inclusion Priya Frank, as well as artist Barbara Earl Thomas, whose solo exhibition opens at SAM next month.
She likens this moment, with its calls for more equitable structures, to the creative process. 'Right now, we're in the chaos phase.' But if we trust the process, and push through the confusion, eventually a clear idea emerges. Then, says Thomas, you follow it, and 'not only do you have a truth, but you see a whole new set of questions.'"
Local News
Crosscut's Margo Vansynghel reports on the six surprising new art spaces that have opened in King County in recent months.
Mayumi Tsutakawa for South Seattle Emerald on the Pacific Bonsai Museum's new show, World War Bonsai, which features 32 bonsai all made by artists who were forced into incarceration camps for Japanese Americans during World War II.
Seattle Met's Stefan Milne has the details on Pacific Northwest Ballet's season of "socially distant ballet," including new works choreographed by Jessica Lang.
"To deal with the limitations, and fit with Schumann's music, performers appear as shadows, sometimes synchronized with the dancer you can see, sometimes moving like a ghost with a mind of its own."
Inter/National News
T, the New York Times style magazine, convenes a discussion with three artists, a curator, and a writer on the 25 most influential examples of American visual protest art since World War II. The angular, charged Panel 5 from Jacob Lawrence's Struggle series made the list; you can see it next year at SAM.
Artemisia is headed to your TV: Artnet reports that a scripted series on the life of Baroque painter Artemisia Gentileschi, based on Mary Garrard's biography, heads into production next year.
From Artforum: Simone Leigh will represent the United States at the 2022 Venice Biennale. She will create a new series of sculptures for the US pavilion, which is being co-commissioned by Boston ICA director Jill Medvedow and chief curator Eva Respini.
"'Over the course of two decades, Simone Leigh has created an indelible body of work that centers the experiences and histories of Black women and at such a crucial moment in history, I can think of no better artist to represent the United States,' said Medvedow in a statement."
And Finally
– Rachel Eggers, SAM Associate Director of Public Relations