Keeping the Art Safe at the Asian Art Museum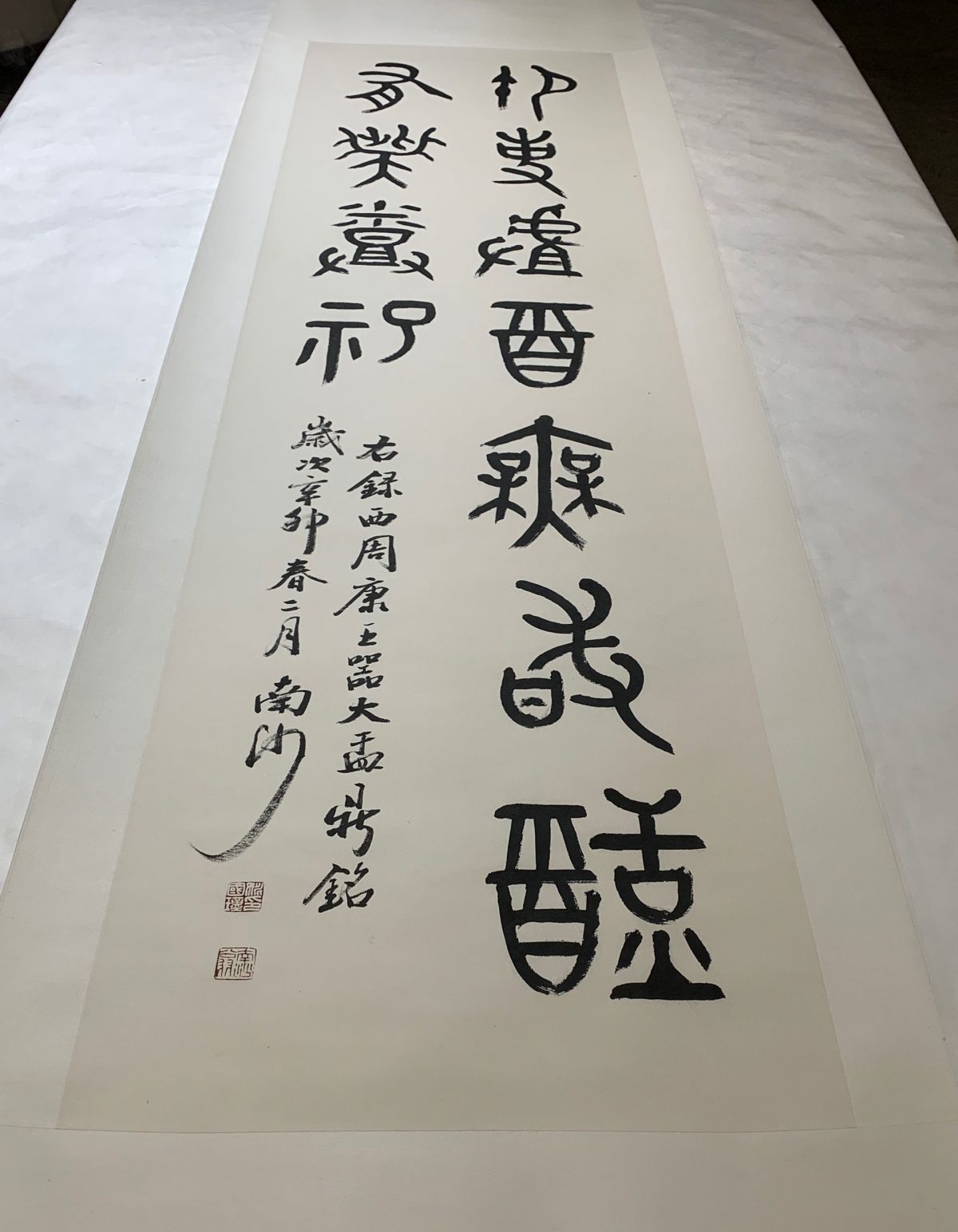 While SAM's Asian Art Museum is closed, exhibits are still on display, waiting for the day that visitors can safely return to the building. A handful of staff are onsite, ensuring the safety and well-being of the art entrusted to SAM's care. Sincere and tremendous thanks to Security, Environmental Services, and Facilities, who are in the building daily keeping a close eye on the art.
Throughout much of the closure, the Conservation team worked primarily from home and visited the Asian Art Museum only as needed. Environmental monitoring continued with the help of onsite Security and Facilities staff, who updated conservators to any changes in temperature or humidity. This information is recorded to create a record of the gallery environment over time. Because dust and debris can damage the surface of paintings and other artworks, the Conservation team also monitored, measured and recorded dust levels. Insects were a concern as they sometimes have a taste for paint, wood, fiber and other materials. Fortunately, both dust and insects have been at a minimum throughout the closure.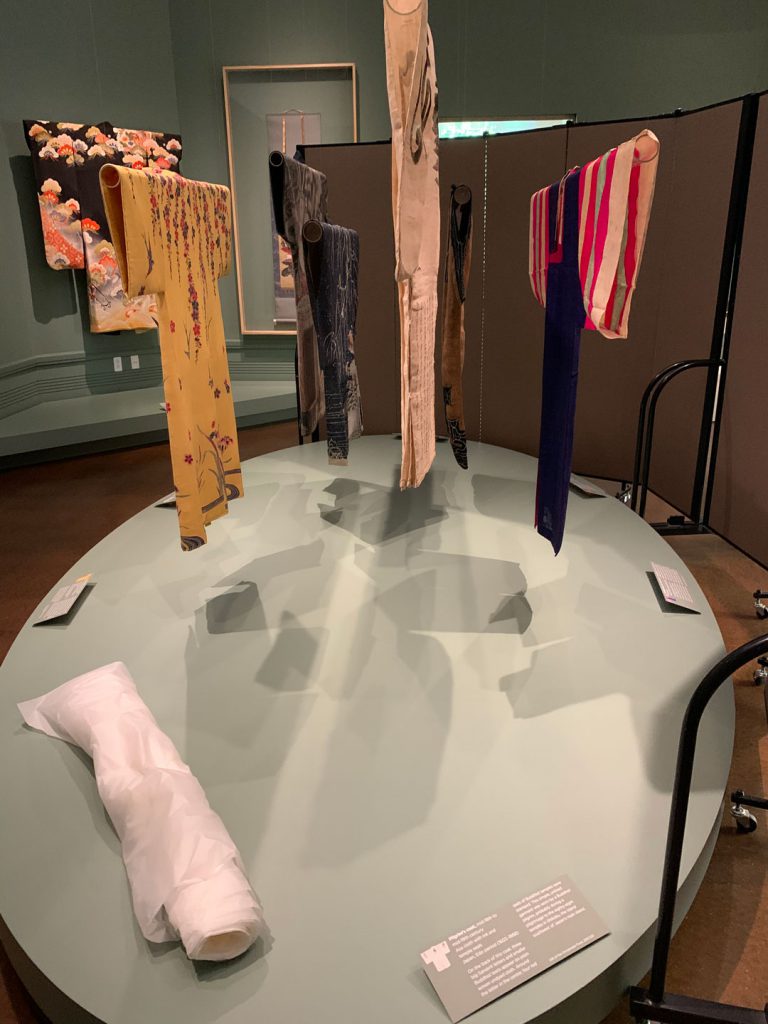 Some artworks required special interventions to protect their stability and longevity. Textiles were covered with light-weight tissue paper to protect from dust. In some galleries, movable walls were used to shield objects from light. The image above shows textiles at the Asian Art Museum as Chief Conservator Nick Dorman prepared tissue paper and moveable walls to protect the display. Light sensitive works, such as works on paper and paintings, were completely covered with black cloths to minimize light exposure. This type of preventive care can help minimize the need for more costly and invasive conservation procedures.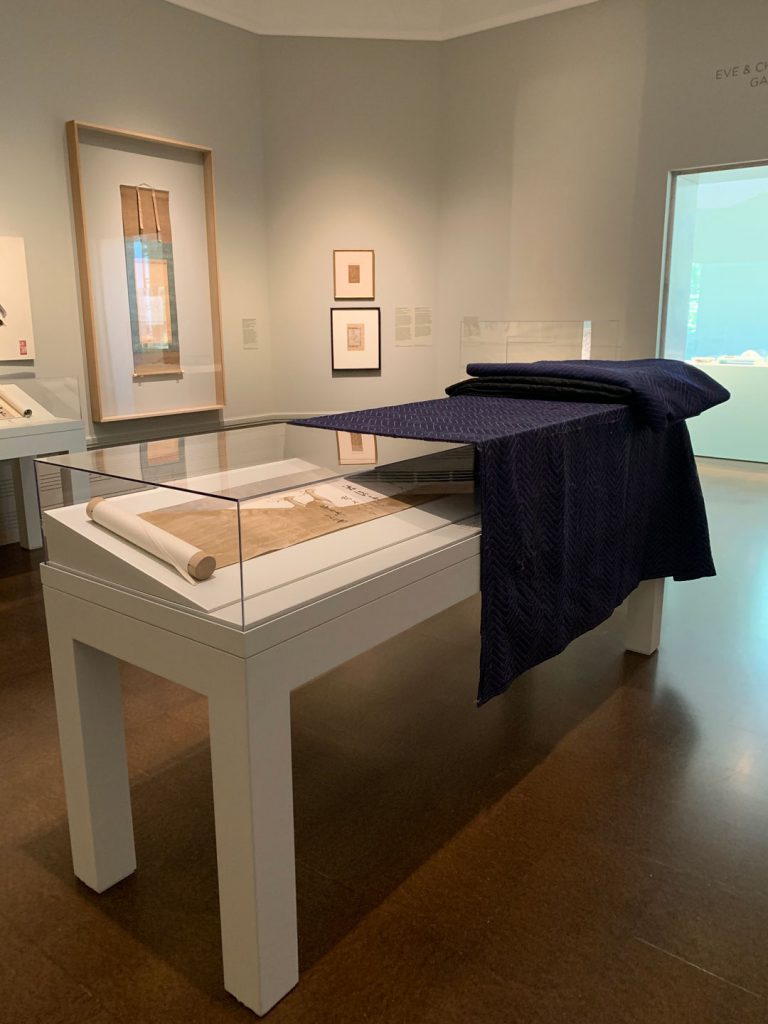 With careful planning to ensure the minimum number of necessary staff onsite and new work habits, the Conservation team has resumed paused projects. One major project that has been underway for several years and is now almost complete is the redesign of art storage at the Asian Art Museum. The new configuration provides more room, an improved layout, and better climate control. The racks seen on the left side of the image will be used to hang paintings and the cabinets to the right will be used to store scrolls.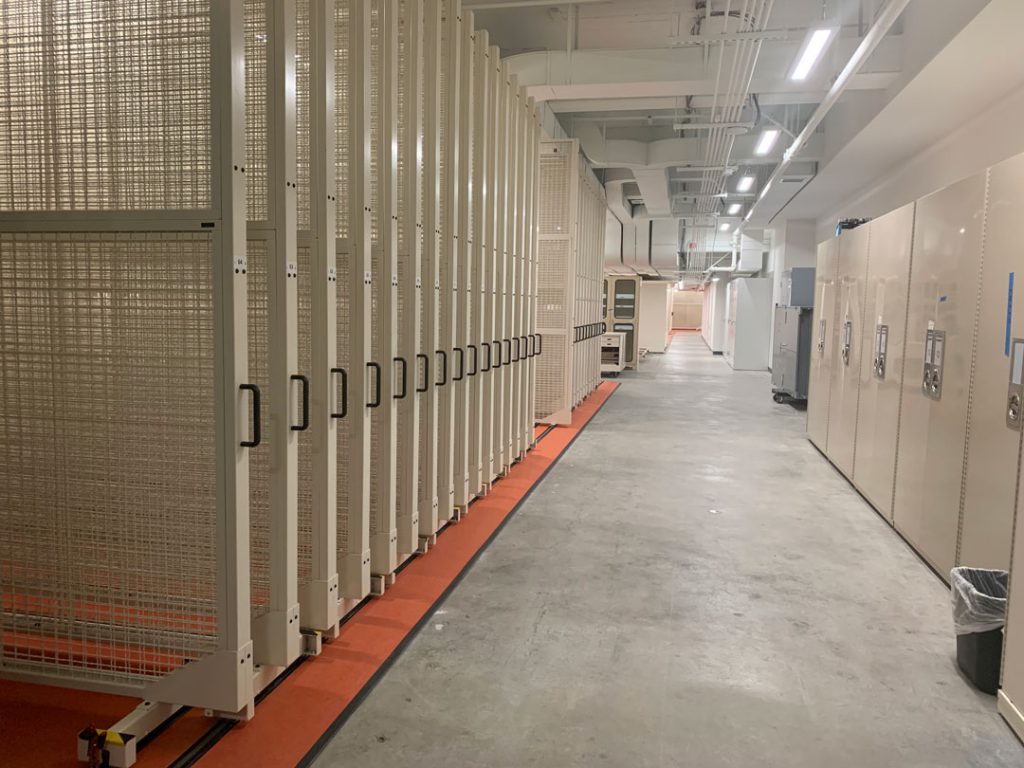 Looking ahead, Conservation has resumed planning for upcoming exhibitions and art rotations. Fragile, light sensitive artworks, such as hanging scrolls, are usually displayed for only three months before being replaced with another, similar artwork. The Conservation team has been checking the condition of scrolls scheduled for upcoming rotations at the Asian Art Museum to ensure that they can be safely displayed. Every inch of the scroll is carefully examined, and any condition issues (flaking paint, discolorations, fading) are recorded. After it is taken down, the scroll is reexamined to make sure its condition is the same as before exhibition.
The Asian Art Museum continues to be closed until further notice and monitoring of the works is ongoing. Meanwhile, the Seattle Art Museum has reopened and the Conservation team is hard at work preparing for City of Tomorrow: Jinny Wright and the Art That Shaped A New Seattle. Evaluating modern and contemporary paintings, sculptures, drawings and photographs for safe display, performing minor conservation treatments and reframing art as needed are all important steps in readying the Wright Collection for exhibition. We can't wait to share this new exhibition with you.
– Rachel Harris, Asian Art Conservation Center Associate
Images: Writings in Seal Script, 2011, Yao Guojin, Chinese, ink on paper, 23 1/2″ x 10,' Gift of Frank S. Bayley III and Cheney Cowles, 2012.10.3. Photos: Nicholas Dorman. Photo: Marta Pinto-Llorca.