Muse/News: Soul partners, gamechangers, and Kerry James Marshall's birds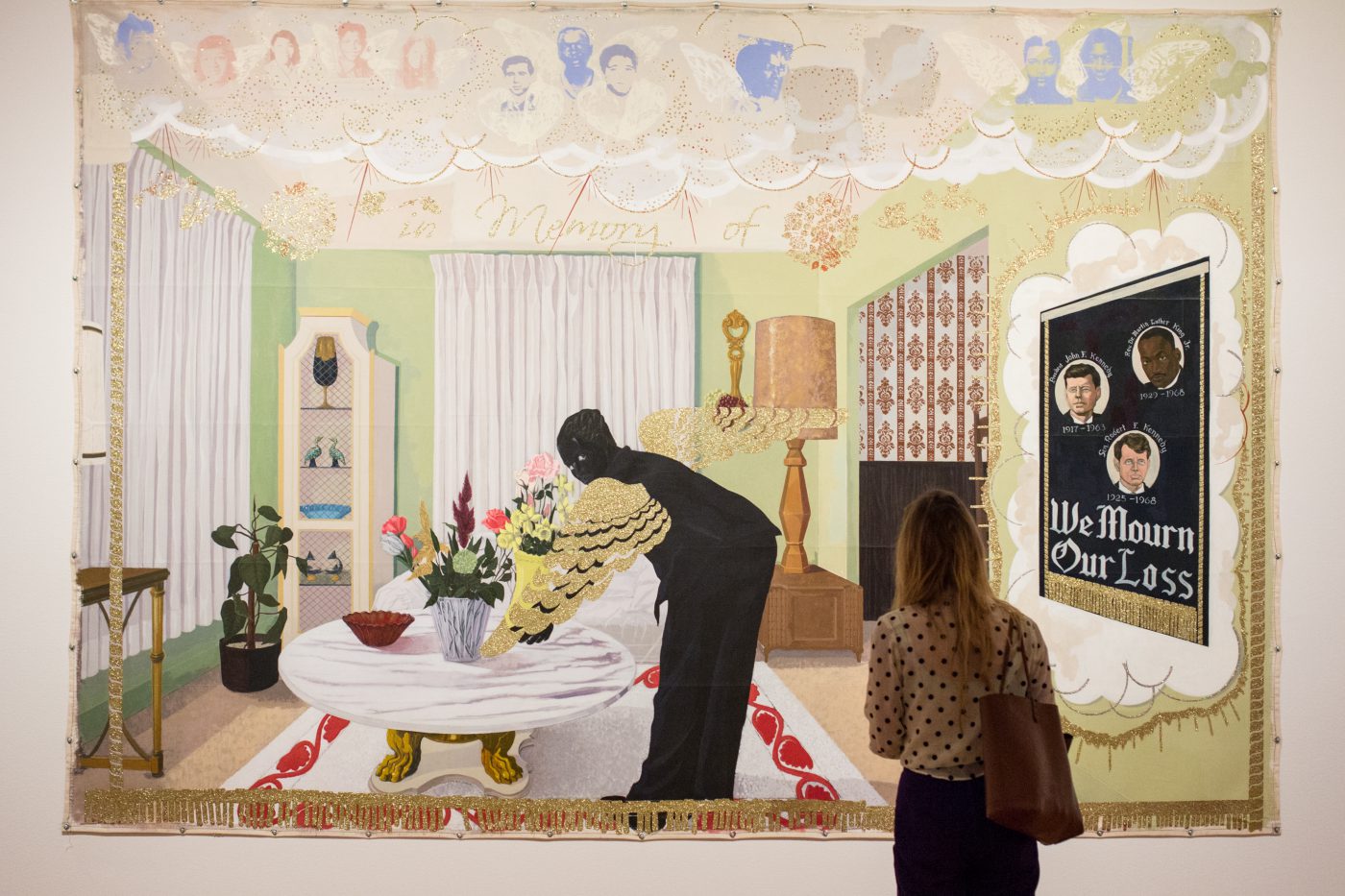 SAM News
Priya Frank, SAM's associate director for community programs, and Jaimée Marsh, executive director of FEEST Seattle, are the latest leaders to share a message for the city on the Stranger's Slog. Together, they talk about being "soul partners" and showing up in our relationships.
Barbara Earl Thomas—whose solo show at SAM, The Geography of Innocence, opens later this year—has been commissioned to create a set of windows for a residential college at Yale University; her design will "confront and contextualize the history of the residential college's name, which originally honored 19th-century statesman and notorious slavery advocate John C. Calhoun."
Local News
"A gamechanger": It is with great sadness and appreciation that we say goodbye to P. Raaze Garrison, who has died at the age of 92. Her obituary in Seattle Medium recounts her role as an educator, activist, and becoming one of the first Black docents at SAM in 1995.
Brendan Kiley of the Seattle Times has details on the Seattle Deconstructed Art Fair, in which 40 local galleries have come together to promote shows at their own sites (both online and virtual).
Stefan Milne of Seattle Met asks what an online art world looks like. Discussed: seamless virtual sales, man vs. machine, and Walter Benjamin.
"As images on screens, many look like they've been rendered by the algorithm alone—a view of the mind of the machine, intricate and sterile. But in person these are big canvases, emphatically textured with oil paint. The colors look different. The intricate lines wobble humanly. The paintings exist in a hierarchy. And—sadly for our moment when quarantines may come in waves—you need to see them in person to grasp the final step."
Inter/National News
Julia Jacobs of the New York Times reports that a National Museum of the American Latino has reached a milestone in its path to existence, with a House vote approving it be established.
An intriguing poll from Artnet of over 2,000 of their readers finds that this art-loving group doesn't plan to change their art-going behavior once venues reopen. Also among the findings: they are most excited about getting back to museums specifically, and their top reasons for wanting to return are a desire for inspiration, to learn, and to support the arts.
Ted Loos in the New York Times on work from Kerry James Marshall now on view online with David Zwirner. The new canvases take John James Audubon's "Birds of America" as inspiration.
"'The picture plane is the site of every action,' Mr. Marshall said. He seemed to be speaking not only about the painting process but also how he conducts his whole life — after all, this is a man who captured a live crow to get to know it better. 'How things occupy that space,' he added, 'matters more than anything.'"
And Finally
Beyoncé's "Black Is King": Six New York Times critics say, let's discuss.
– Rachel Eggers, SAM Associate Director of Public Relations
Installation view Figuring History: Robert Colescott, Kerry James Marshall, Mickalene Thomas, Seattle Art Museum, 2018, photo: Stephanie Fink.