Object of the Week: Portrait Drawing of Gwendolyn Knight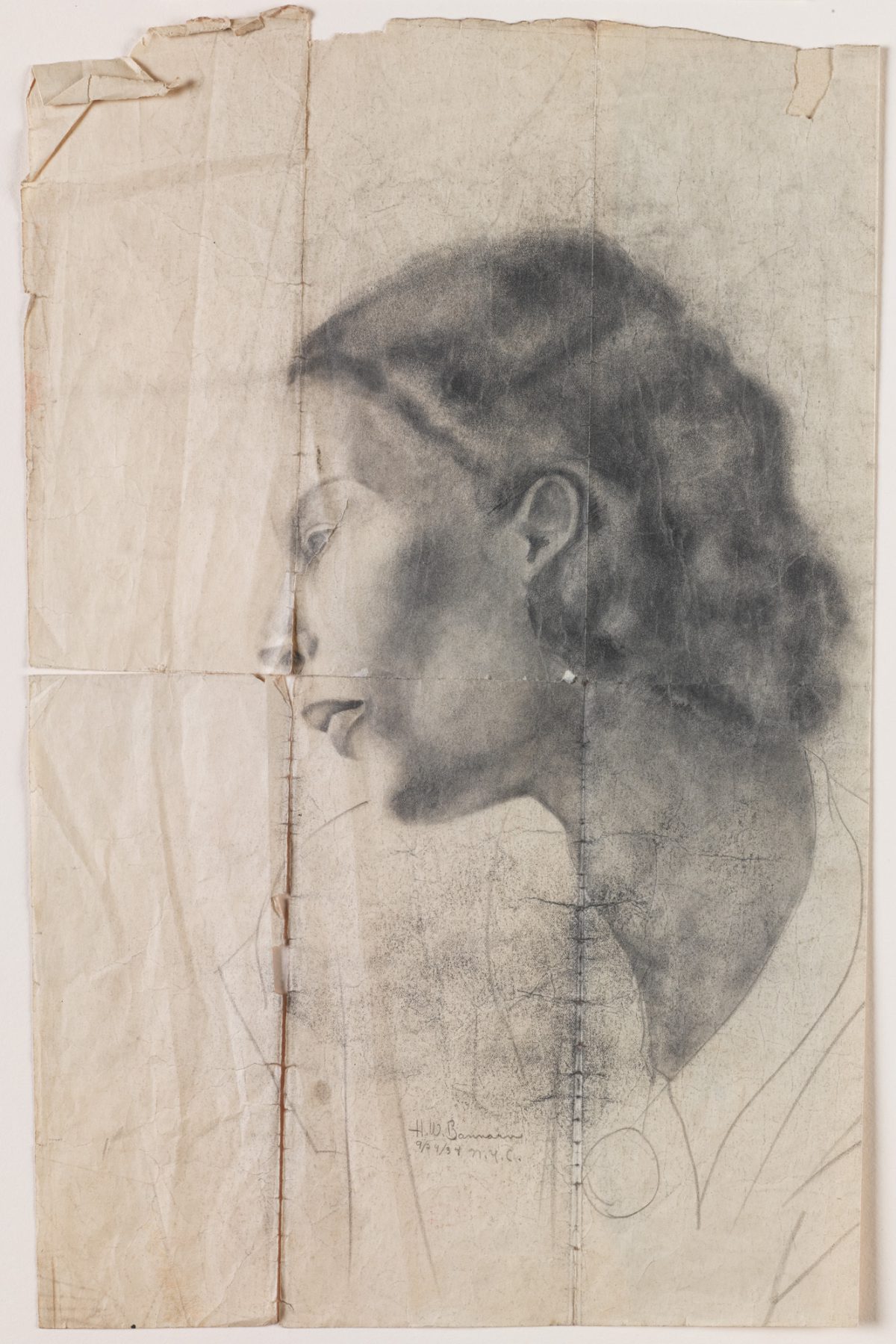 In this delicate drawing Henry Bannarn depicts 21-year-old artist Gwendolyn Knight Lawrence using soft graphite markings and subtle blending and shading. The sketch, folded and preserved by the sitter throughout her life, was gifted to the museum in 2006 as part of her estate. Bannarn's drawing remained in Knight's collection until the end of her life, and was stored among many of her own drawings and sketches. Knight moved to Harlem at the age of 13, and attended Howard University and took classes at the Harlem Community Art Center and the Black Mountain College before settling in Seattle with her husband, painter Jacob Lawrence.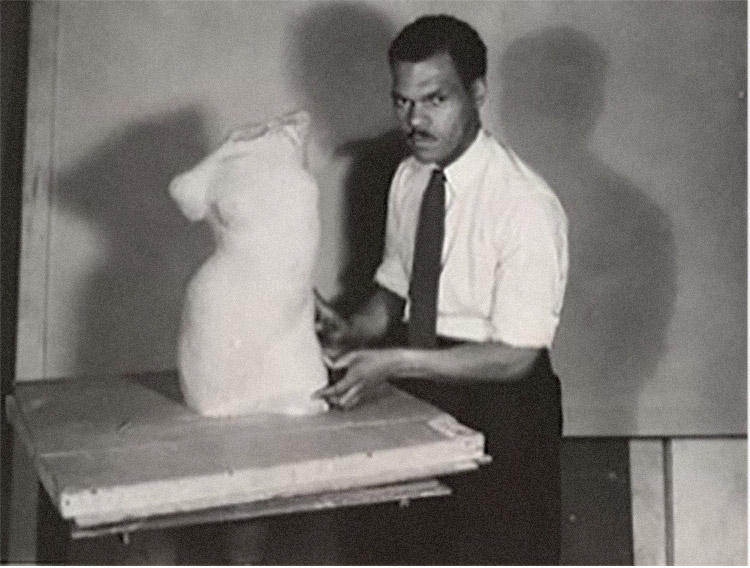 Although Bannarn created drawings and paintings throughout his career and taught drawing at the Wheatley House, Minneapolis, his best-known works are his sculptures. Born in Oklahoma and trained at the Minneapolis School of Fine Arts, Bannarn moved to New York City to study sculpture at the Beaux Arts Institute of Design. Bannarn's sculptures were praised by Howard University art history professor James Porter and included in Porter's 1943 publication Modern Negro Art. Porter praises Bannarn's sculptures as daringly original.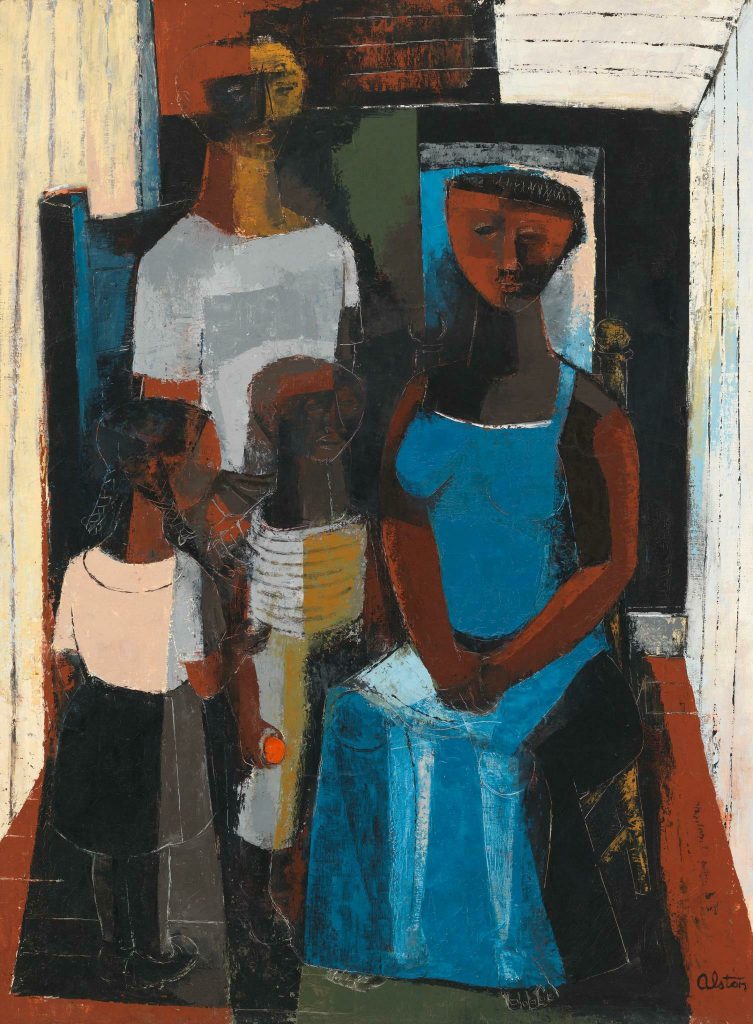 While living in New York, Bannarn rented a studio with fellow artist Charles Alston in Harlem at 306 West 14st street. By 1940 Bannarn and Alston had turned their studio into an exhibition and artists' space which they named the 306 Group. The 306 Group became a hub of African American artistic production in the late 1930s and early 1940s. The group focused on admitting members who "reflect[ed] and represent[ed] the African American community's standards for Black American art."1 Prominent members of the group included Norman Lewis, Romare Bearden, and Jacob Lawrence.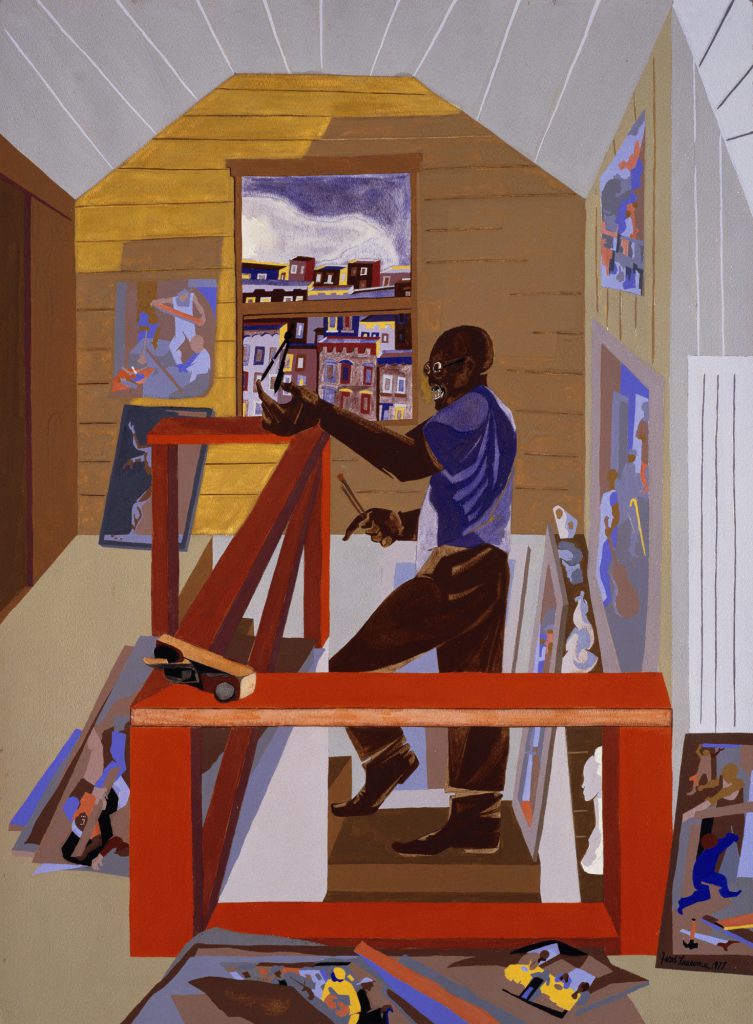 Bannarn met his subject Gwendolyn Knight when he was teaching at the Harlem Community Art Center, where Knight came to study sculpture with Augusta Savage in 1934. Savage was assigned as Project Supervisor for the Federal Art Project under the Works Project Administration (WPA) and taught a broad group of influential African American artists during that time. Many members of the 306 Group worked for the WPA in the 1930s including Bannarn, Knight, and Lawrence. Having grown up in a poor family in Florida as one of fourteen children, Savage went on to study in France, exhibit at the Salon d'Autumne, and Carnegie Foundation grant to travel through Europe. Savage's longest lasting impact was in her role as director of the Harlem Community Art Center, where she shaped the careers of a whole generation of African American artists.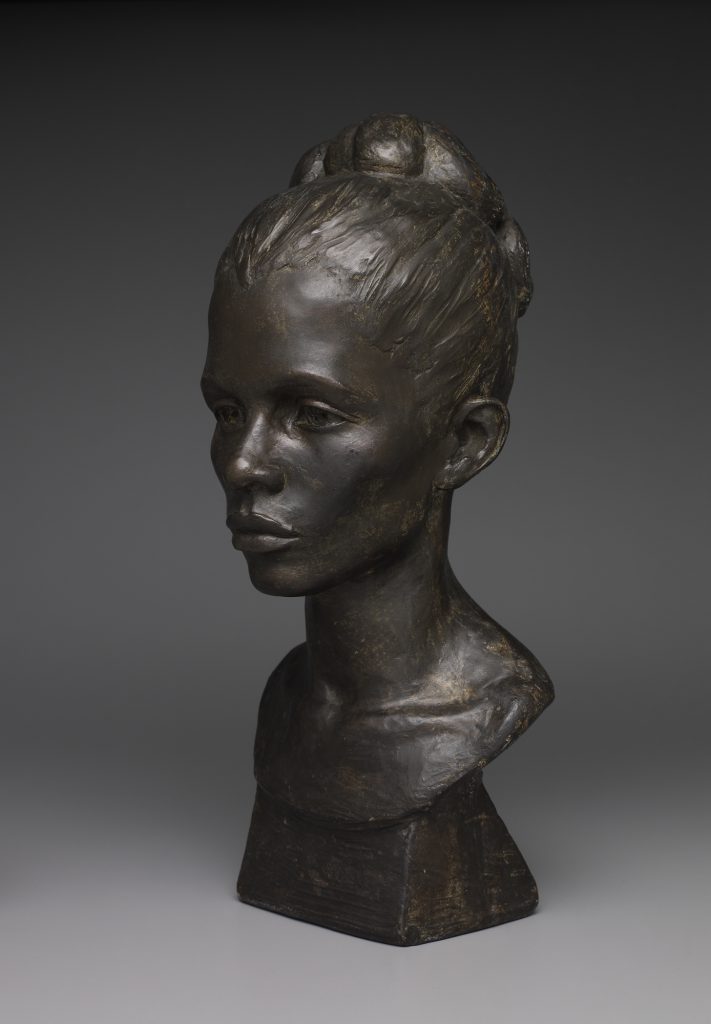 SAM is lucky to have these two portraits of Gwendolyn Knight Lawrence by Bannarn and Savage as they illustrate not only the artist at the height of her youth, but also give a sampling of the broad artistic talent that came out of Harlem Community Art Center and the important role of the WPA as a support system for American artists in the 1930s. The discovery of Bannarn's drawing illustrates the hidden depths of the rich collection at SAM.
– Genevieve Hulley, SAM Curatorial Intern, American Art
Image: Portrait drawing of Gwendolyn Knight, 1934, Henry Wilmer Bannarn, pencil on paper, 16 x 10 1/2 in., Gift of Gwendolyn Knight Lawrence, 2006.58 © Artist or Artist's Estate. Henry Bannarn, c. 1937, Archives of American Art, Smithsonian Institution, Washington. Federal Art Project, Photographic Division Collection. The Family, 1955, Charles Henry Alston (American, 1907-1977), Whitney Museum of American Art. The Studio, 1977, Jacob Lawrence, gouache on paper, 30 x 22 in., Partial gift of Gull Industries; John H. and Ann Hauberg; Links, Seattle; and gift by exchange from the Estate of Mark Tobey, 90.27 ©️ Jacob Lawrence. Gwendolyn Knight, 1934-35, Augusta Savage, painted plaster, 18 1/2 x 8 1/2 x 9 in., Gift of Gwendolyn Knight Lawrence, 2006.86.
1 Buick, Kirsten Pai. "Between a Rock and a Hard Place: Sculpture of the Harlem Renaissance." In A Companion to the Harlem Renaissance. Ed. Cherene Sherrard-Johnson, 317–336. Hoboken, NJ: Wiley-Blackwell, 2015, 327.