Object of the Week: Male Farming Animal headdress (Ci Wara)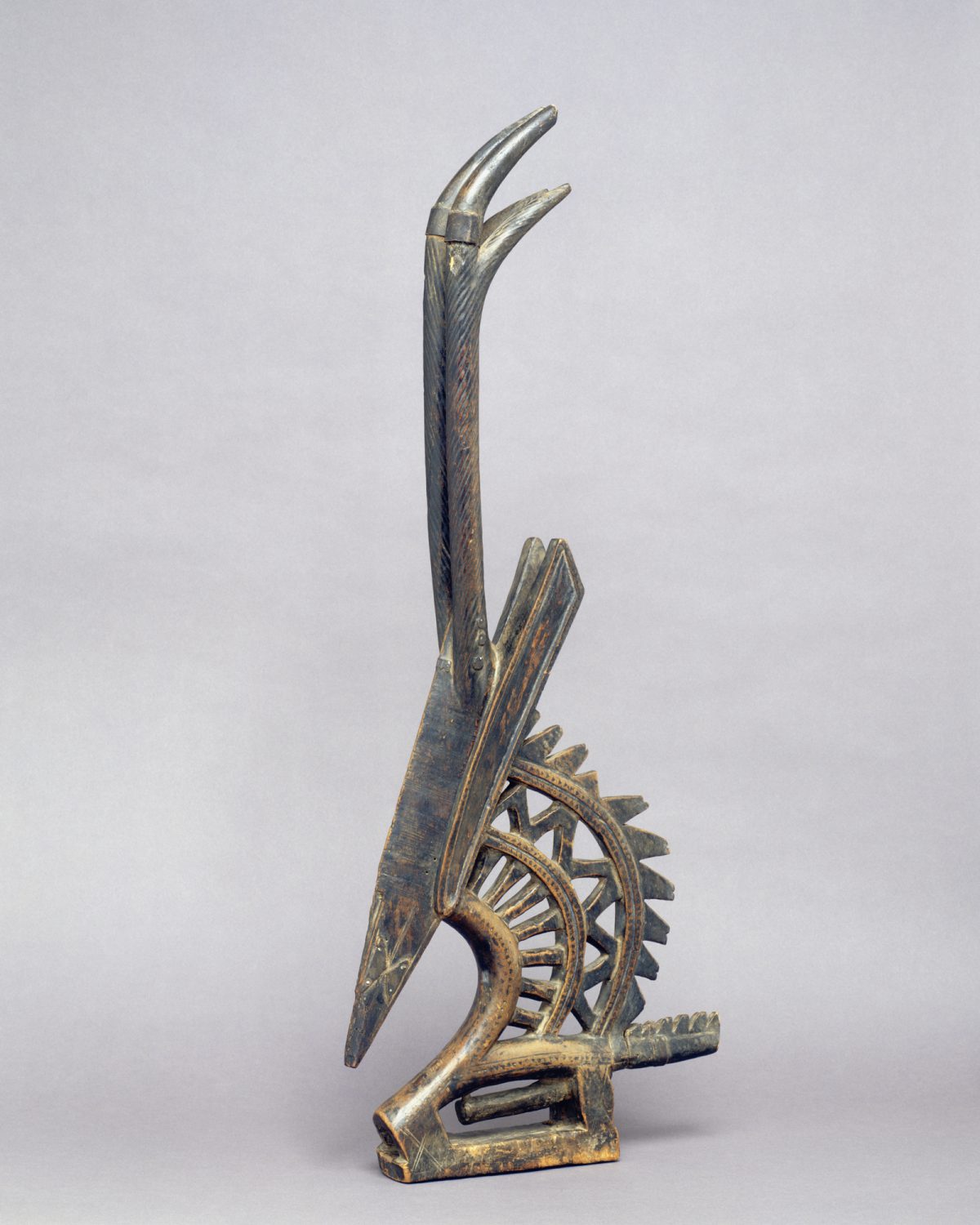 Is it possible that a scaly mammal may have caused our current worldwide pandemic? Evidence suggests it may be. COVID-19 jumped species as part of a pattern set by several fatal pathogens: HIV, SARS, MERS, and Ebola. Trackers look back to a market in 2019 where pangolins were being sold for their scales and meat, which may have led to the transmission of the virus. Unfortunately, pangolins have been hunted and slaughtered to near extinction. Are we blind to their abuse, and now suffering the consequences? If you are less familiar with this creature, here is a tale of two ways of treating them—in art and in life.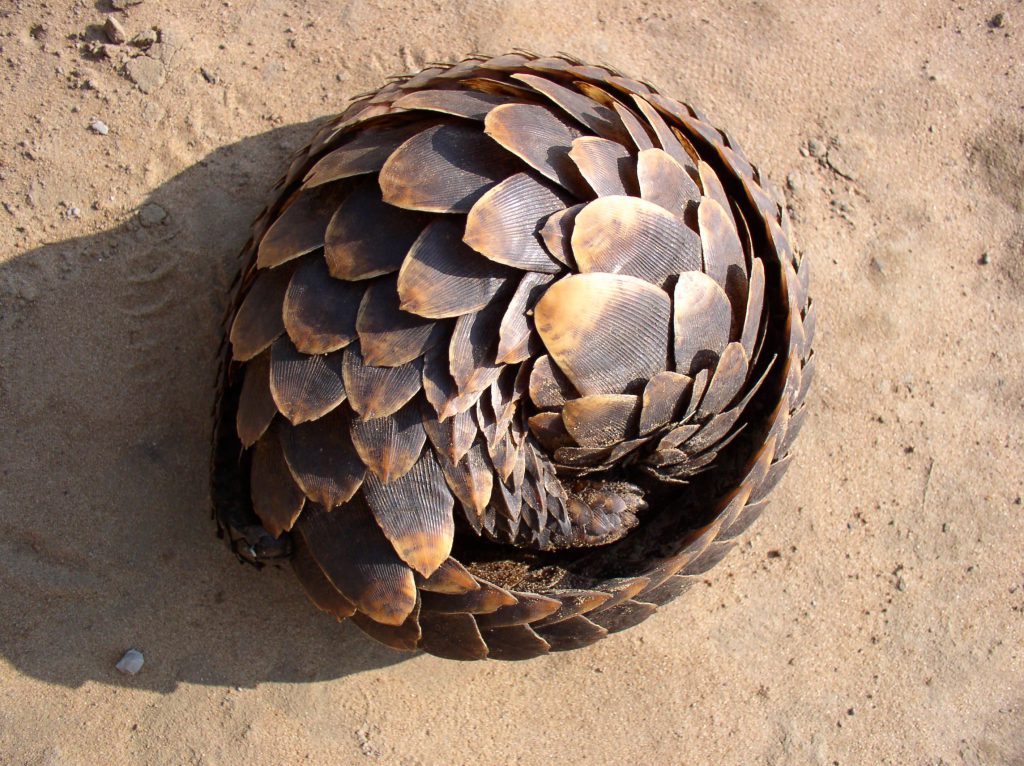 Among the Bamana of Mali, pangolins are admired for their stamina in pursuit of nourishment in a dry savannah homeland. These solitary, mostly nocturnal mammals look a lot like miniature dinosaurs, and use clawed hands to dig and extraordinarily long tongues to lick ants and termites out from hiding. Their main defense is a coat of scales, and whenever they are touched, they curl up into a ball. Other species who model survival skills in the savannah are the antelope and aardvark. Bamana carvers merge their features in headdresses, which appear in performances where young farmers are praised and encouraged by symbols signaling the need for awareness of the forces that their agriculture depends upon. Visually, Ci Wara headdresses depict an imaginative interspecies union, with animals flowing together to form a striking silhouette.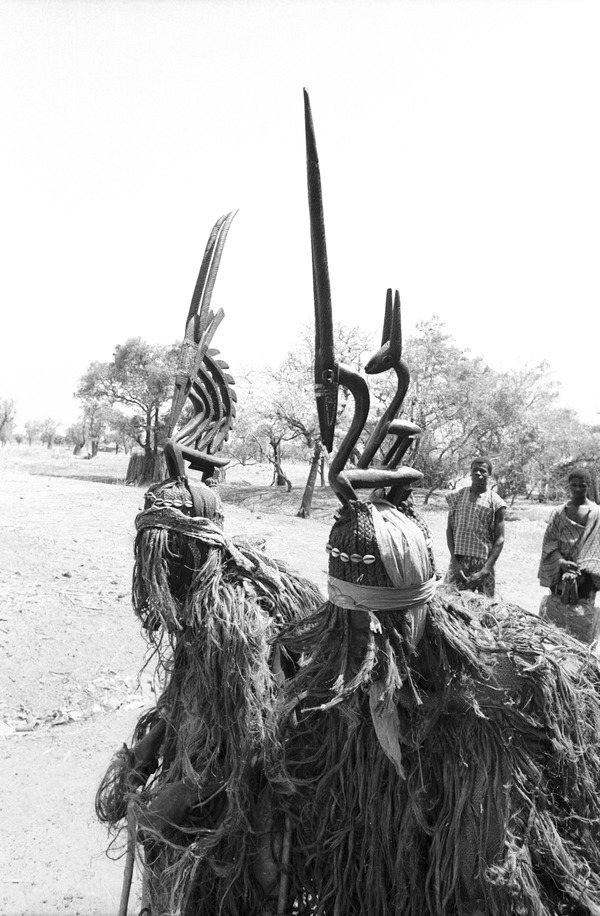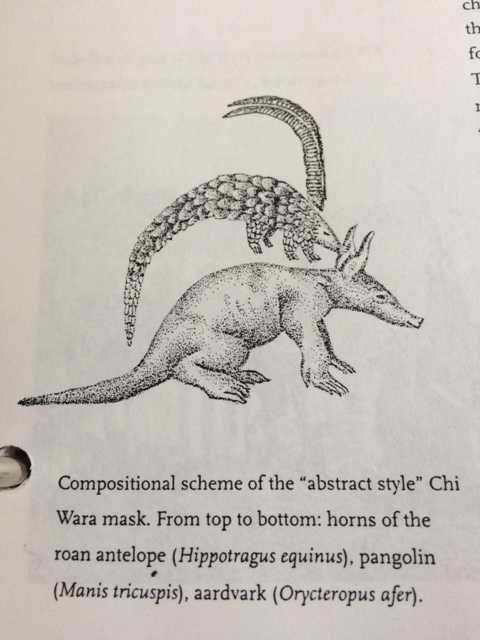 Many artists have been inspired by Ci Wara's inventive form. Willie Cole has looked carefully at examples at the Metropolitan Museum of Art and narrates a video that offers a step-by-step appreciation of their abstract geometries. He has also created his own version in Next Kent tji wara, 2007, now in the Met's collection.
From the honoring of a pangolin in art, now we come to their treatment in life. Four species of pangolin are found in Africa and four are found in Asia. In parts of Asia, their meat is considered a wild delicacy and their scales are ground up and taken as a medical treatment. Over the last century, pangolin populations have been decimated by constriction of their habitats and the slaughter of their populations for trade to wildlife markets. Such actions open the path for pathogens to be transmitted to susceptible humans. Studies are now underway to also consider whether the pangolin has an evolutionary advantage that could lead to a possible treatment option.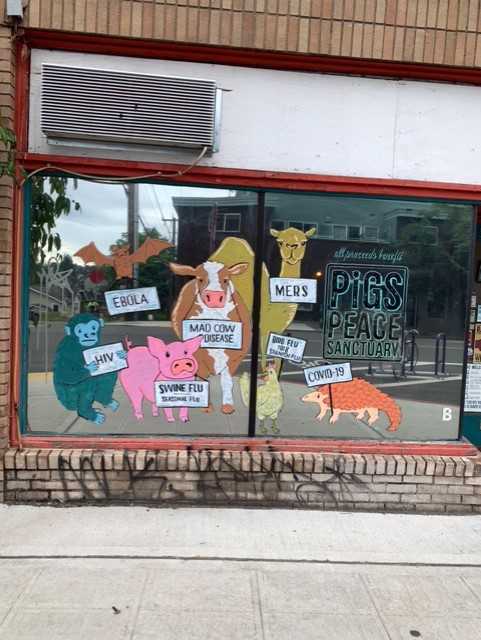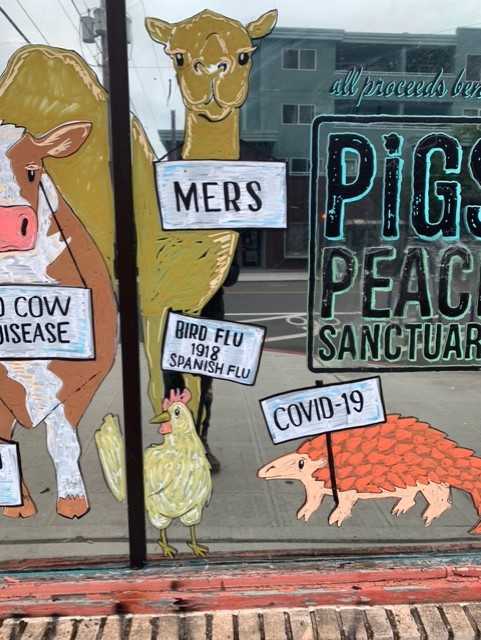 But, we return to the original question: if pangolins set off the virus that has overtaken the world, what is it a sign of? Will it happen again? Author Elizabeth Kolbert has written about how there is a "sort of intercontinental reshuffling…which is unprecedented in the three-and-a-half billion-year history of life." As we reshuffle, the pangolin reminds us of the need to be careful in how we treat the lives of other species.
– Pam McClusky, SAM Curator of African and Oceanic Art
Images: Male Farming Animal headdress (Ci Wara), Bamana, Kenedougou region, Malian, Wood, 37 1/2 × 15 × 2 1/4 in. Gift of Katherine White and the Boeing Company, 81.17.24. Ci Wara performance, Eliot Elisofon archives, 1971. Illustration of hybrid animals in Ci Wara masks. Storefront sign painting, University District, Seattle, photo: Simba Mafundikwa, 2020.