Muse/News: Suiting up, speaking out, and making art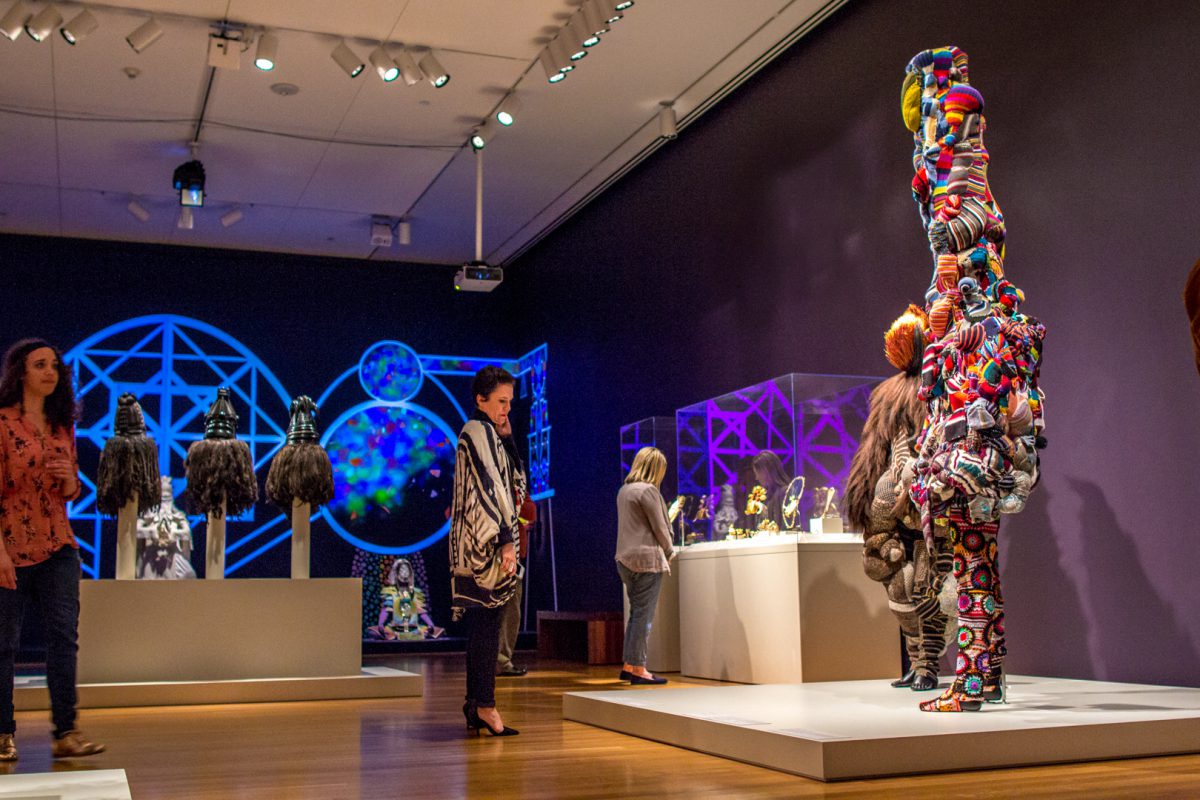 The Seattle Art Museum wants to acknowledge the lives of George Floyd, Breonna Taylor, Ahmaud Arbery and other Black people killed by police. We share in the grief, anger, and frustration that their friends, families, and communities are feeling, which has spread across the country and the world. Read more of our response to the recent events.
SAM News
Last week, Stay Home with SAM serves up social justice binge watch recommendations and freeze dances with Lynette Yiadom-Boakye's Trapsprung.
Local News
UW's The Daily shares that the Jacob Lawrence Gallery has launched the fourth issue of the art journal, MONDAY. All pieces were commissioned and edited by resident artist Danny Giles and tackle the relationship of art to race and democracy.
Seattle Met's Allecia Vermillion recommends ordering takeout from several Black-owned Seattle restaurants.
The Seattle Times has ongoing coverage of this weekend's protests of the killing of George Floyd, which had their team of reporters and photographers in the streets covering it as it happened. Reporters spoke with Andre Taylor, Rev. Dr. Leslie Braxton, Girmay Zahilay, and other protest attendees. They are also asking protestors to share their stories. And columnist Naomi Ishisaka called for police reform.
"Isn't the midst of a pandemic — especially one that puts extraordinary stress on people experiencing homelessness and poverty, and people of color — exactly when we need more community responsiveness from the police?"
Inter/National News
Watch this short film, commissioned by the Archives of American Art, in which five contemporary artists—Mickalene Thomas, Jacolby Satterwhite, Maren Hassinger, Shaun Leonardo, and Elia Alba—respond to eight questions for Black artists, first posed by Jeff Donaldson in a historic 1967 letter.
Nick Cave's Soundsuits debuted in 1992 as a response to the beating of Rodney King. In 2016, he recorded an interview with Art21 in which he talked about a new Soundsuit created in honor of Trayvon Martin. Lately he's been sharing short videos on his Instagram. Read and watch all about his "suits of armor" in this Artnet story. SAM's collection includes one of Nick Cave's Soundsuits.
Artist Carrie Mae Weems is launching a new initiative, reports Artnet's Taylor Defoe, that "draws attention to how the COVID-19 pandemic disproportionately hurts African American, Latino, and Native American communities."
"The death toll in these communities is staggering. This fact affords the nation an unprecedented opportunity to address the impact of social and economic inequality in real time. Denial does not solve a problem."
And Finally
Dreaming about reading outside together.
– Rachel Eggers, SAM Associate Director of Public Relations
Image: Installation view of Lessons from the Institute of Empathy at the Seattle Art Museum. © Seattle Art Museum, Photo: Natali Wiseman.