Community Questions: How Are You Staying Connected?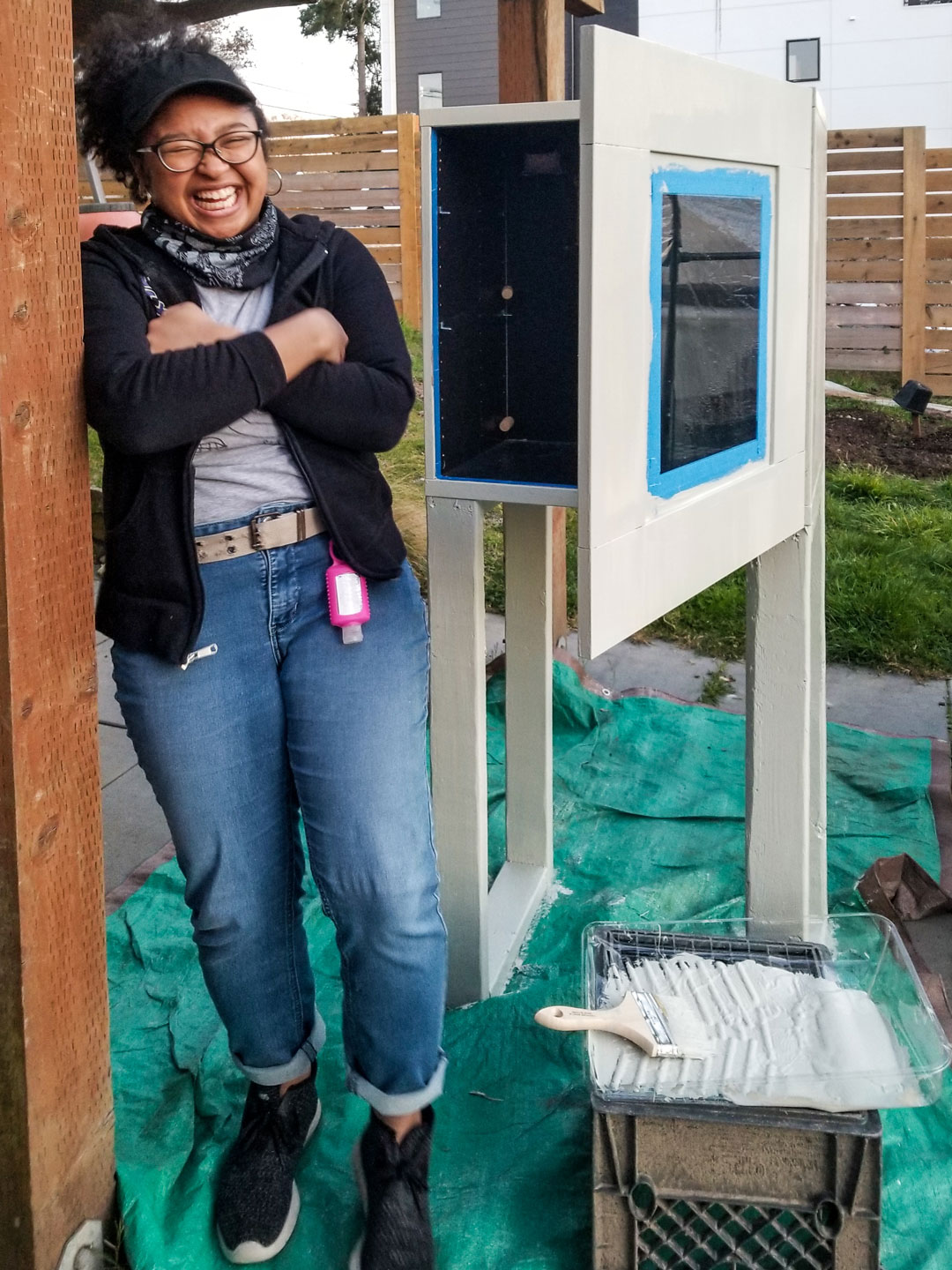 While SAM locations are closed, we are still working hard to center diverse voices in all that SAM does. The SAM Equity Team is sharing some of the ways that this is manifesting in the museum, in Seattle, and in our lives by asking team members to reflect on how equity and community building continue to be the center of our work, despite our inability to physically gather at this time. The first question was: How are you continuing to build and stay connected to community during this time?
Here's how Rayna Mathis, SAM's Assistant Educator for Teen Programs and equity team member, responded:
My quarantine has been a pretty silent one because I live alone, which means I bounce around my apartment all day with only my thoughts to keep me company. I knew too many days of this would go south real fast. I needed to focus on something to help me build and stay connected to my community in a way that felt authentic and meaningful for me. This led me to building a Little Free Library (LFL). I did my research, went to Home Depot, built the structure, went to Home Depot again, realized I bought the wrong thing at Home Depot, cried, painted, and somehow finished in a week's time (I call those fine moments the spark notes of the project).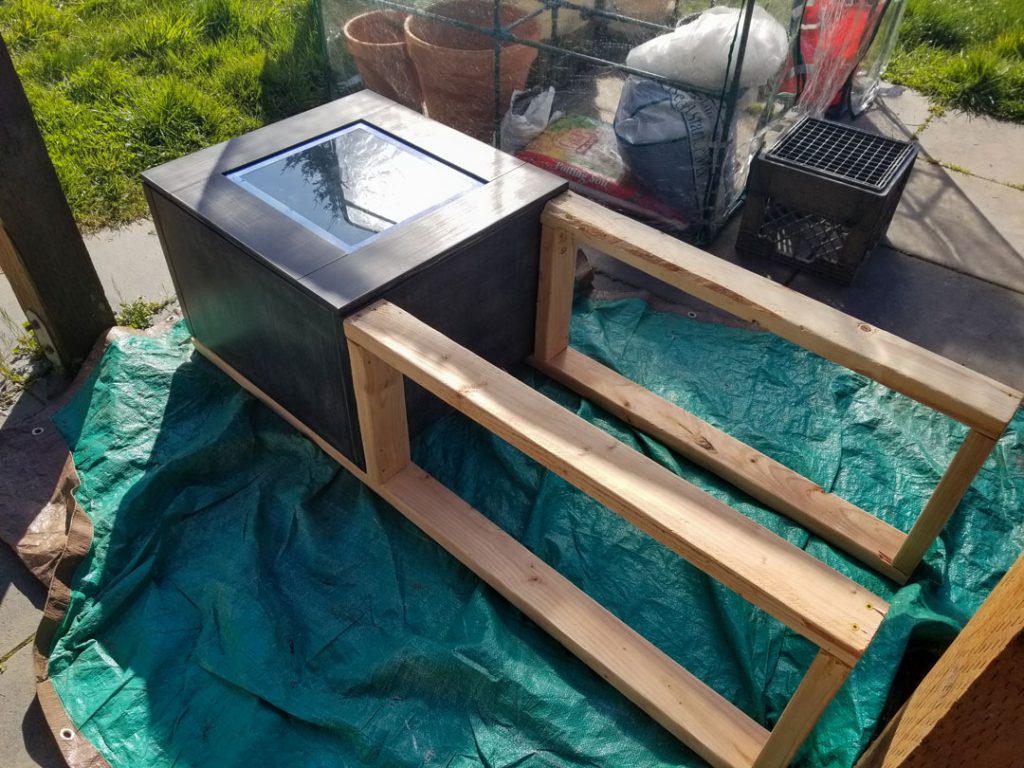 During that week, friends and strangers alike reached out to offer support. It's been nearly a month since I've been working from home and, to date, I've received carpentry lessons, supportive texts and messages to keep me going, transportation to put the library in place, snacks from friends who made sure I wasn't forgetting to eat, monetary donations to support the cost of building materials, Clorox wipes, and wrapping paper to sanitize donations and keep them preserved, and over 300 book donations!
With permission from local business owner, Luis Rodriguez, the library was placed outside of The Station, an activist coffee shop in South Seattle. Though the library is filled with content appropriate for all ages, the purpose for this location was to ensure an accessible way for South Seattle students who are not in school due to the stay home order and/or with limited internet access, to be able to continue to find ways to learn or be entertained at this time. And with generous donations from all over Seattle, The Station has also transformed part of its store into a open pantry for anyone in the community to get groceries for themselves and their families.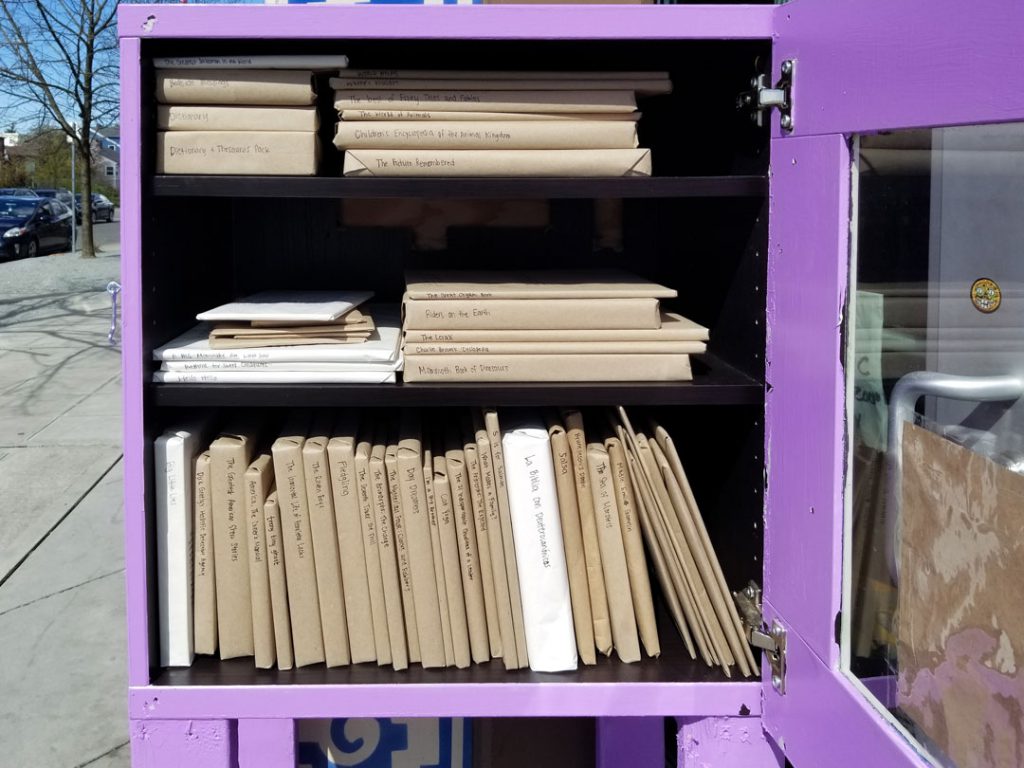 When you ask me what community means to me, it's this. From every corner of Seattle, this work is being done without hesitation and people are showing up before even being asked. There's less to worry about and more to be grateful for when I know I am a part of a community that holds each other up, and will weather every storm together.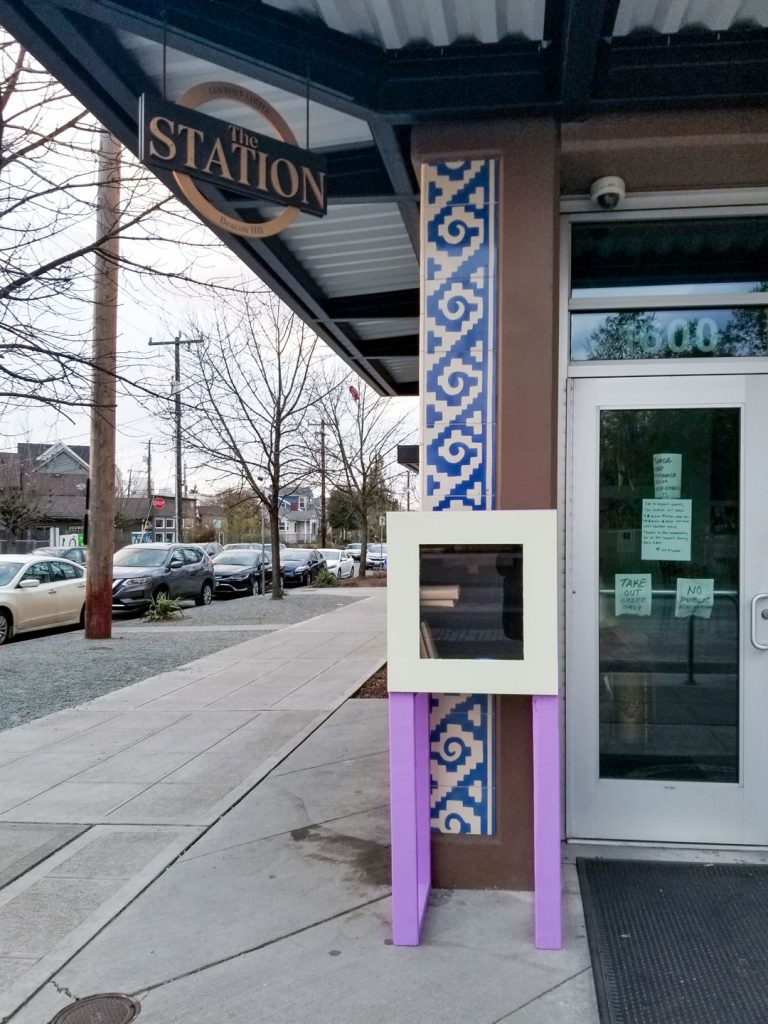 Building a LFL is a project I've been interested in for a long time. LFL's have been there for me in tough or unusual times. Once when I was out of the country and homesick, I stumbled on a LFL in a large mall and the first book I picked up had a dedication from a bookstore in Washington. What were the odds of finding a book from home so far from home? The day a mentor of mine passed away, I passed an LFL in a walk to Green Lake and found a poem by Maya Angelou about death and loss. When I've gotten lost in the hectic world, time and time again I was found behind library doors, beneath book covers, inside every page. There is comfort and familiarity in feeling connected across shared love of a book. I hope my LFL brings a feeling of connection to anyone who finds the book they didn't know they needed in it.