Muse/News: Virginia's legacy, Yardbird goes opera, and the Museum Walk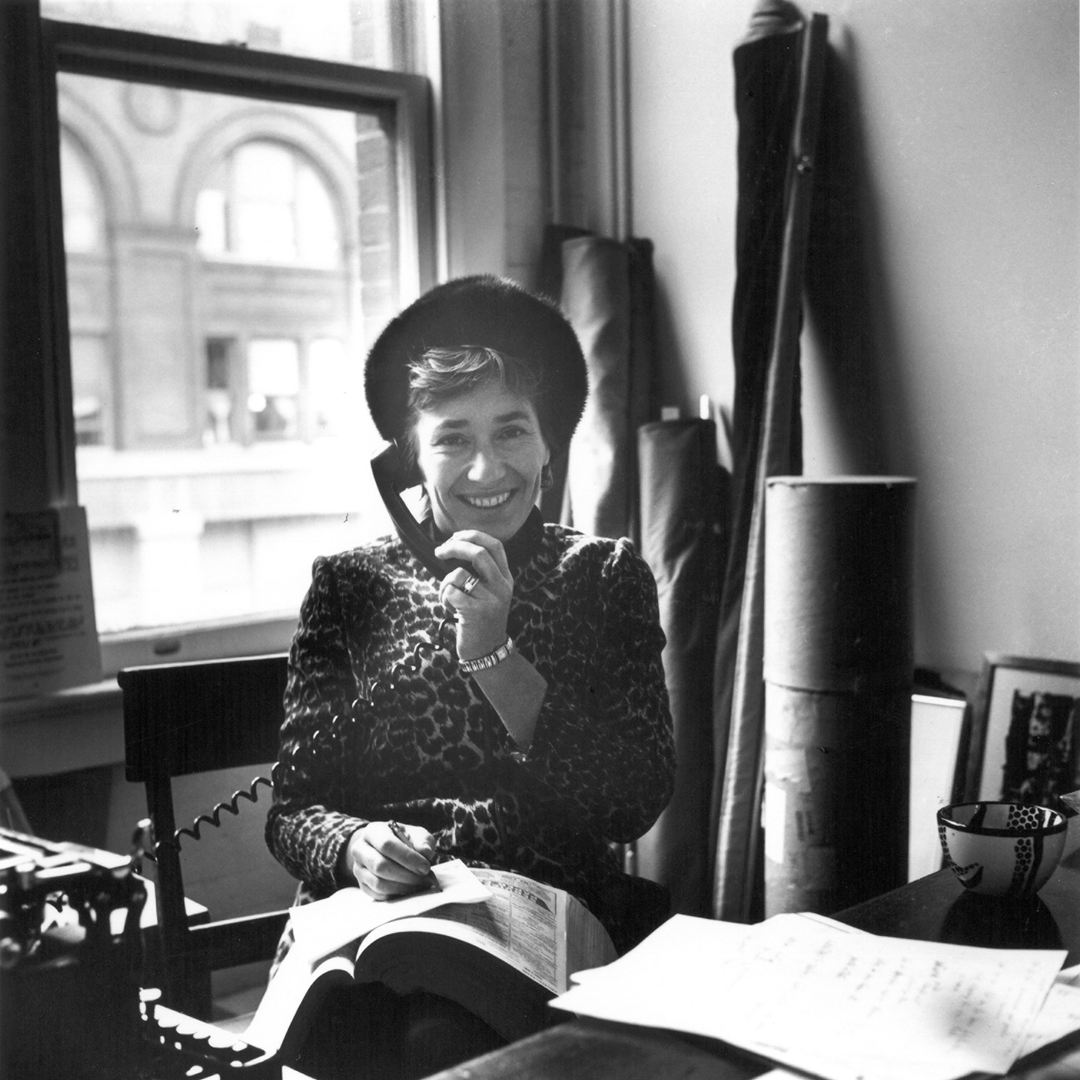 SAM News
Virginia "Jinny" Wright, a pillar of the SAM family, passed away last week at the age of 91. The Seattle Times obituary of the collector and philanthropist noted that she "lived for art—and dedicated herself to sharing it with others." KUOW and ARTnews also shared remembrances of her legacy. She will be greatly missed.
KEXP's Hans Anderson interviewed SAM curators Foong Ping and Xiaojin Wu about the reimagined Seattle Asian Art Museum for their Sound & Vision show; head to their archive for Saturday, February 15 for the story, which started at 7:49 am.
More coverage for the Asian Art Museum appeared in GRAY Magazine, Post Alley, and 425 Magazine.
Local News
You have until this Saturday to check out the Jacob Lawrence works on view at Greg Kucera. The Seattle Times' Brendan Kiley wrote about the artist's "big, beautiful panels for real-life superheroes."
The Stranger's Jasmyne Keimig keeps an eye out for what's "Currently Hanging"; right now, it's Agnieszka Polska's Love Bite at the Frye Art Museum.
Tom Keogh for Crosscut on Seattle Opera's "promising, dynamic production" of Charlie Parker's Yardbird, which explores the life of the jazz legend.
"So the piece, like Parker's music, is full of extremes, pushing the voice's boundaries," [tenor Joshua] Stewart says. "When you have a piece this difficult, you have to bring to it everything you have to offer. You have to go on the full journey."
Inter/National News
OK, this is definitely a thing: Museum Walk gives you back pain. Hyperallergic has tips to alleviate it from posture expert Mark Josefsberg.
Payal Uttam for Artsy on the most recent edition of the India Art Fair (IAF) in New Delhi, and what it said about the market for South Asian art.
Artnet's Taylor Defoe reports on the Oakland Museum of California's recent pivot to measuring their success by their "social impact," rather than by usual metrics.
"This is coming at a time when museums and other cultural institutions are really trying to make a case for their existence," says the OMCA's associate director of evaluation and visitor insight, Johanna Jones, who led the project. "We know we make a difference in people's lives, now we need to really demonstrate it through measurable metrics."
And Finally
More movies for your list, post-Parasite.
– Rachel Eggers, SAM Associate Director of Public Relations
Image: Virginia Wright in her Pioneer Square gallery, Current Editions, August 1967. Photo: © Mary Randlett. All rights reserved.