Muse/News: New art at SAM, a lavender palette, and Donald Byrd's America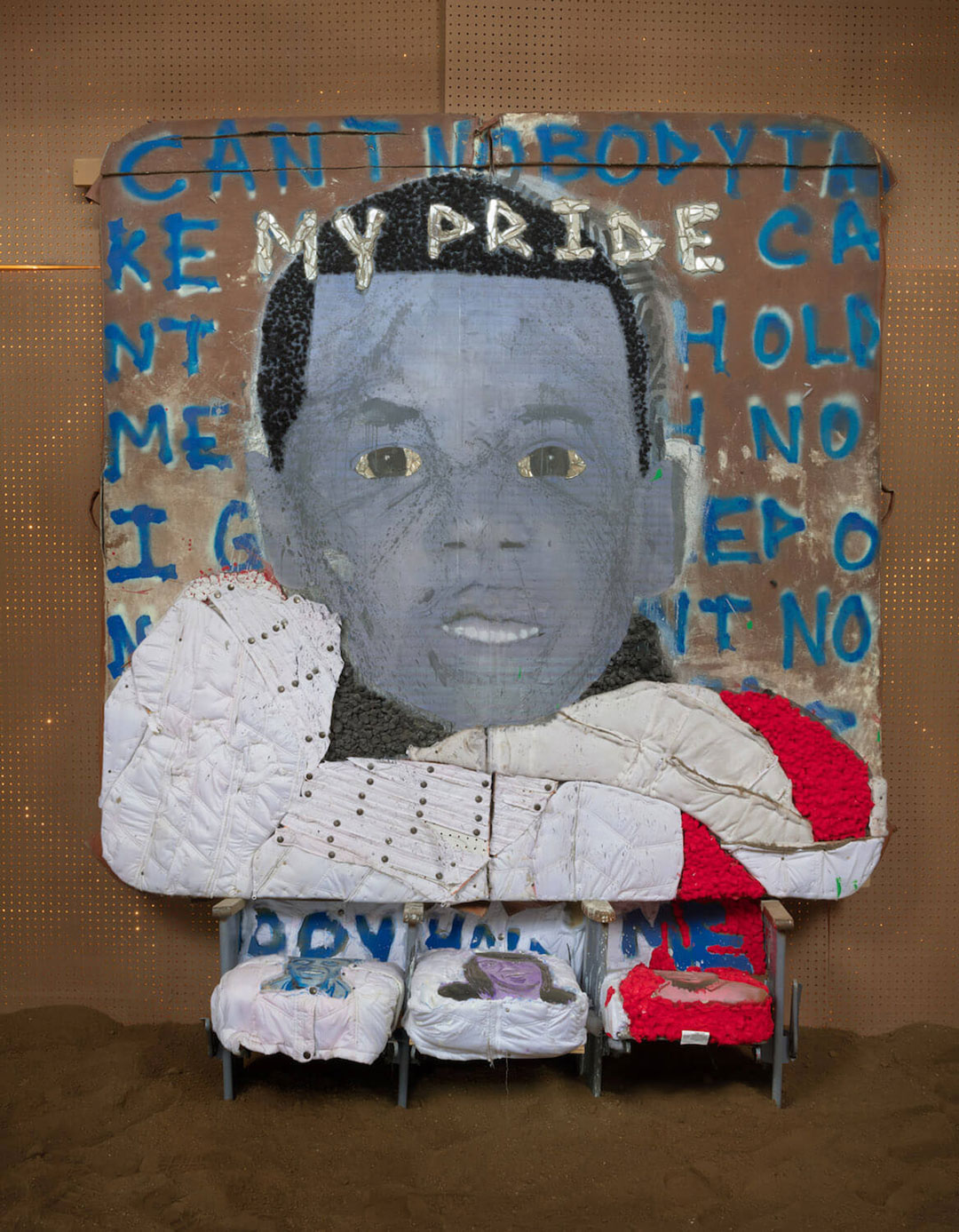 SAM News
Two installations debut at SAM this week:
Susan Delson previews Exceptionally Ordinary: Mingei 1920–2020 for the Wall Street Journal, interviewing curator Xiaojin Wu about the movement's "intimate beauty of honest craft." The show opens on Saturday.
Aaron Fowler: Into Existence "gleefully disrupts standard boundaries between painting and sculpture," says Seattle Met, recommending the solo show of the 2019 Gwendolyn Knight and Jacob Lawrence Prize-winner as one of the "Top Things to Do This December." The show opens on Friday.
Local News
Seattle Met's cover story for December is "The 30 Women Who Shaped Seattle," including women with connections to SAM such as Guendolen Carkeek Plestcheeff and Zoë Dusanne.
Crosscut's Agueda Pacheco Flores reports on the Snoqualmie Tribe's acquisition of Eighth Generation; it was announced concurrent with Governor Inslee's proclamation of Native Arts Week in Washington State.
The Seattle Times' Brendan Kiley reviews The Lavender Palette, a new exhibition at Cascadia Art Museum curated by David Martin. It features early- to mid-20th-century gay and lesbian artists from the Pacific Northwest.
"Honestly, I wanted to avenge them," Martin said. "At Cascadia, you will never see wall text that says 'Morris Graves and his close friend' like a lot of museums do — even in New York and Los Angeles, even in Seattle. No. Here you will always see 'Morris Graves and his boyfriend' or 'and his partner.'
Inter/National News
Artnet's Taylor Defoe reports: The four artists nominated for the 2019 Turner Prize—Lawrence Abu Hamdan, Helen Cammock, Oscar Murillo, and Tai Shani—will receive the award as a collective, at their request.
Artsy gives us a look at Mickalene Thomas' celebratory new show, Better Nights, at The Bass in Miami Beach, replete with her signature installations and the work of her fellow artists.
"Can Dance Make a More Just America? Donald Byrd Is Working on It" is the fantastic headline in this New York Times profile of choreographer Donald Byrd, timed to the exhibition at the Frye Art Museum.
"Despite the proliferation of dance in museums over the past decade, exhibitions focused on the work of a single living choreographer remain rare. The America That Is to Be presents an in-depth portrait of a bold, enigmatic artist."
And Finally
– Rachel Eggers, SAM Associate Director of Public Relations
Image: Derion, 2018, hot tub cover, wood, children's cotton and nylon coats, cotton balls, enamel paint, acrylic paint, broken mirrors, theater seats, concrete cement, 115 x 95 x 28 in. Photo: Robert Wedemeyer. Image courtesy of the artist © Aaron Fowler.