Authentic relationships, living museums, and oysters: SAM goes to New Orleans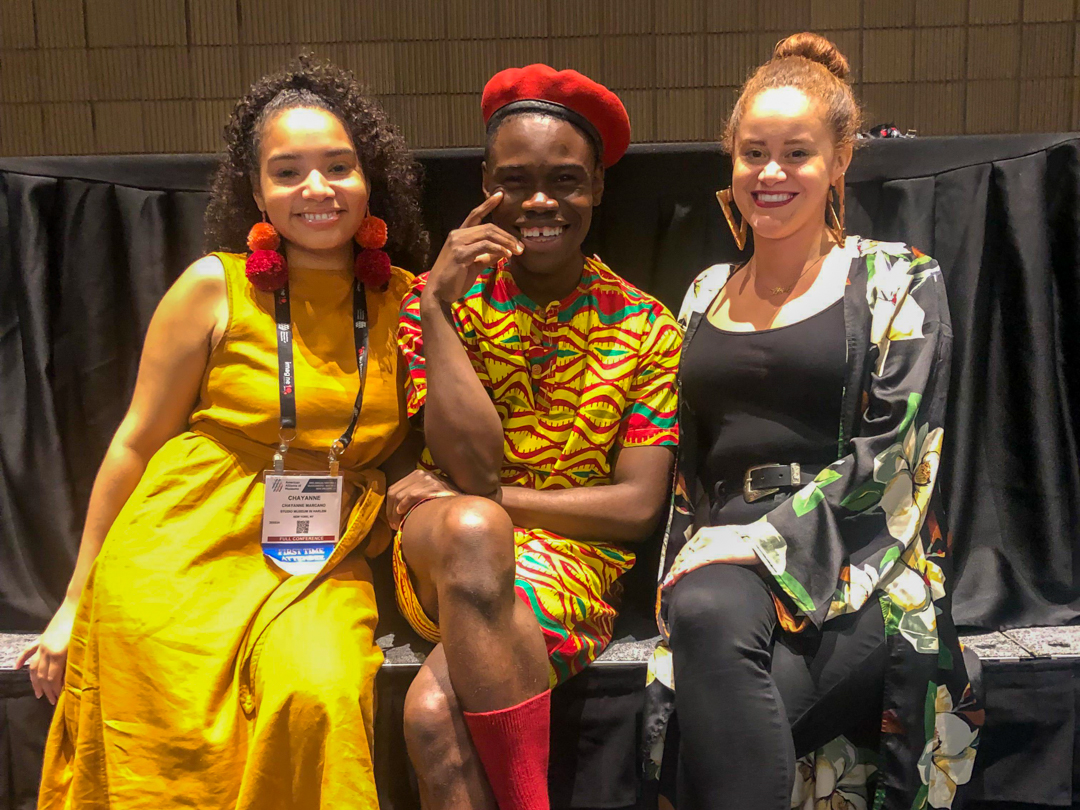 The American Alliance of Museums (AAM) brings together museums across the country—representing more than 35,000 individual museum professionals and volunteers, institutions, and corporate partners—to share knowledge, best practices, and standards of excellence. Every year, AAM hosts an Annual Meeting and MuseumExpo, featuring interactive sessions covering all aspects of the museum field, keynote talks, book readings, vendor presentations, and parties. Held in a different city every year, the host city often guides the content and experience of the attendees, especially when it comes to doing what museum professionals love to do: visit museums. Well, and eat.
This year's annual meeting was held May 19–22 in New Orleans. Here are three reflections from SAM staff on what they learned, experienced, and ate in NOLA.
David Rue, Public Engagement Associate
Ongoing (and authentic) relationship building is the first thing that comes to mind when I think about the 2019 AAM annual meeting. After connecting with Lauren Zelaya, Brooklyn Museum's Assistant Curator of Public Programs and Nico Wheadon, Studio Museum Harlem's former Director of Public Programs and Community Engagement in 2017, we felt a mutual desire to continue a professional relationship of idea-sharing and thought that AAM would be a great opportunity to continue the conversation. In our session, we provided three different institutional perspectives on how to use public and educational programs to implement racial equity work both internally and externally. Getting to know and learn from my co-presenters undoubtedly help me grow as an arts professional. It's a prime example of how important it is to reach out to those that are doing work that is similar to your own.   
Apart from a fun and exciting panel discussion, it was also my first time visiting New Orleans and it's safe to say I fell in love. The city, the people, the art, and THE FOOD! It felt great representing SAM at such a large conference and in such a beautiful part of the world.
Philip Nadasdy, Associate Director of Public Engagement
Beyond full days of sessions, keynotes, and meetups, one of the distinct benefits of any AAM annual meeting is the opportunity to visit cultural organizations that help comprise the host city's identity—and there is no city like New Orleans. A more recent addition to the city is the Lower Ninth Ward Living Museum which opened in 2013 with a mission "to promote community empowerment through remembering the past, sharing stories of the present, and planning for the future."
The museum resides on the corner of a residential street in a six-room house converted into gallery and programming spaces. The Lower Ninth Ward is perhaps most commonly known as the neighborhood hit hardest by the aftermath of Hurricane Katrina, but the Living Museum tells a more comprehensive history of the neighborhood's geography, people, and culture—while amplifying the ongoing and future community-based efforts to strengthen the lives of people living in the Lower Ninth.
While the museum's footprint is small, the experience is complex in approach, rigorous in interpretation, and deeply effective. The museum takes the long view of the neighborhood's history: the geologic and natural ecosystem before land development and industry; Indigenous cultures of the region; colonial beginnings as sugar plantation land; the subsequent growth as a predominantly Black and working-class neighborhood, rich in culture and with an inclination towards resiliency and a do-it-ourselves activism, amidst historically racist and neglectful policymaking and lack of infrastructure investment.
Hurricane Katrina and its aftermath are given rightful attention, providing deeper insight into the stories of the residents through oral histories, photographs, art installations, and video that underline the devastation not only of the storm and floods, but of the ongoing systemic forms of oppression and racism that members of the community faced (and continue to confront) as their homes and livelihoods were destroyed.
As in its name, this is a living museum, and while the Lower Ninth's history is on full display, so too are the ongoing efforts to rebuild and strengthen the community, in which the museum plays an important role through wellness, arts, afterschool programming for youth, and hosting community wealth building opportunities, professional training, and education programming for adults.
In 2012, the city began limiting voyeuristic Hurricane Katrina bus tours of the Lower Ninth, but similar versions continue to operate today. The Lower Ninth Ward Living Museum stands as an antidote to that exploitative version of learning about a place and people—a museum built by and for the community that tells their own stories.
Rachel Eggers, Manager of Public Relations
I arrived in New Orleans the day before sessions began, just as night began to fall. I walked the streets of the French Quarter and posted up at a red-lit oyster bar to experience Gulf oysters; in Seattle it's all brine and mignonette, there it's horseradish, hot sauce, and conversation. I was in love with the city already.
Over the next two days, I attended sessions on public policy, crisis communications, and participatory exhibitions. A standout was the conversation-starting keynote by art curator and writer Kimberly Drew. My favorite session was TrendsWatch, the annual forecasting report led by Elizabeth Merritt, Founding Director, Center for the Future of Museums. In her work, she identifies what the field needs to be planning for. She identified five trends: truth & trust, blockchain technology, decolonization efforts, homelessness & housing insecurity, and self-care. Phrases that I heard throughout the conference resonated with me and how I approach my work and the work we're trying to do at SAM: bearing witness, democratic meaning-making, and mission-led social justice stances. 
The annual meeting is more than, well, meetings. I also caught a performance by Big Queen Cherice Harrison-Nelson of the Guardians of the Flame and a reading by legendary culinary historian Jessica B. Harris. At the amazing closing night party, I walked through the Ogden Museum of Southern Art, which simply astounded me. On view was Vernacular Voices, featuring work by Self-Taught, Outsider and Visionary artists; the paintings of Clementine Hunter were a revelation.
On my final morning, I took a streetcar (no, it wasn't called Desire) to the New Orleans Museum of Art, where I saw photographs from Rich Frishman's Ghosts of Segregation series; Will Ryman's massive gold-painted log cabin America, chronicling the violence of capitalism; and yes, a monumental mural painting by Clementine Hunter.
I fell in love with New Orleans; from the cats in the streets and the live jazz and Sazeracs at Snug Harbor, to the gigantic Gulf oysters and the stunning art and people, it's a place with a gift for life. I left inspired about the possibilities for cities and for cultural institutions to better people's lives. 
– Rachel Eggers, Manager of Public Relations
Images: David Rue with co-presenters Chayanne Marcano (Studio Museum of Harlem) and Lauren Zelaya (Brooklyn Museum). Lower Ninth Ward Living Museum, photos: Philip Nadasdy. Oyster-getting and gabbing with famed shucker "Stormin" Norman Conerly at Acme Oyster House. Harvesting Gourds near the African House and Wash Day Near Ghana House, Melrose Plantation (1959) by Clementine Hunter at the New Orleans Museum of Art, photos: Rachel Eggers.
American Alliance of Museums, Big Queen Cherice Harrison-Nelson, Center for the Future of Museums, Clementine Hunter, Elizabeth Merritt, french quarter, hurricane katrina, Jessica B. Harris, Lauren Zelaya, Lower Ninth Ward Living Museum, New Orleans Museum of Art, Nico Wheadon, Ogden Museum of southern Art, SAM Fam