New Design Brings History to Light: Seattle Asian Art Museum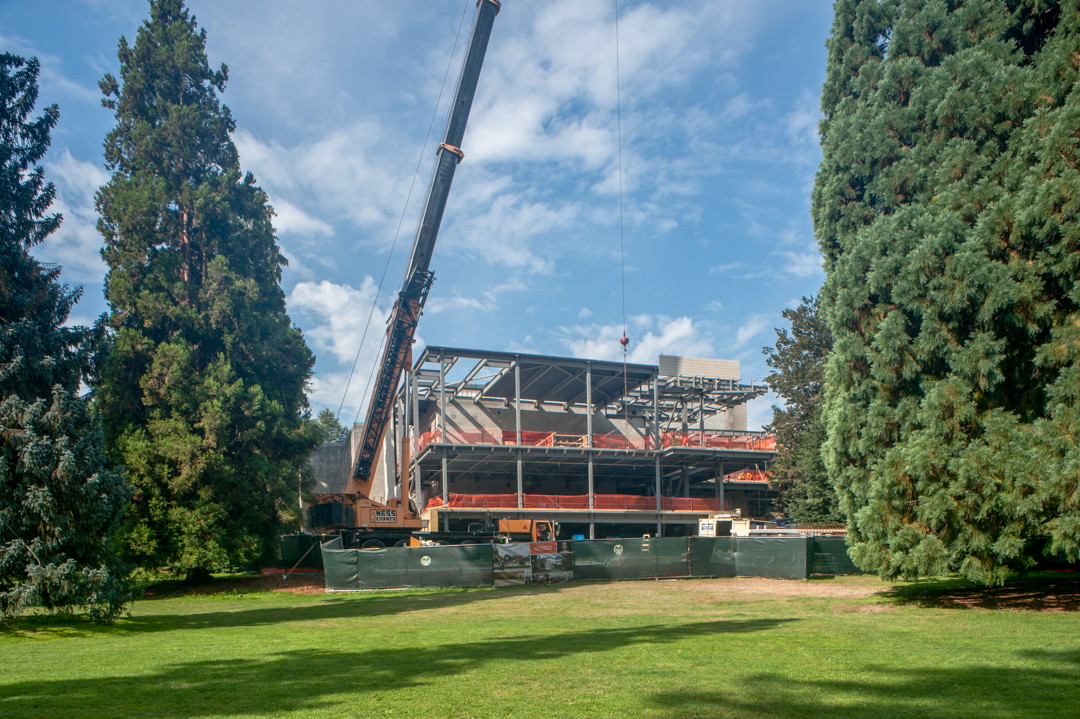 One of the most important sources of design inspiration for the Seattle Asian Art Museum's renovations is the incredible place where it resides: Volunteer Park. It's been more than 100 years since John Charles Olmsted conceived of Volunteer Park's design. Yet, it continues to be the city's most intensely used park—and an essential consideration within the museum's renovation project that has involved input from national, city, and community groups that include Friends of Seattle's Olmsted Parks, the National Park Service, Seattle Parks & Recreation, and Volunteer Park Trust.
"We took a lot of cues from the Olmsted plan and their design intent, their aesthetic and some of the principles they brought to planning all of the trails and pathways within this park," explains Chris Jones, principal at Walker Macy, the firm overseeing the renovated landscape design. He continues, "In lieu of putting in plazas around the museum, we're grading the landscape in a way that maintains the recreation that occurs onsite, really supporting the character of the park as the Olmsteds would, emphasizing a nice pastoral landscape with open lawn and trees."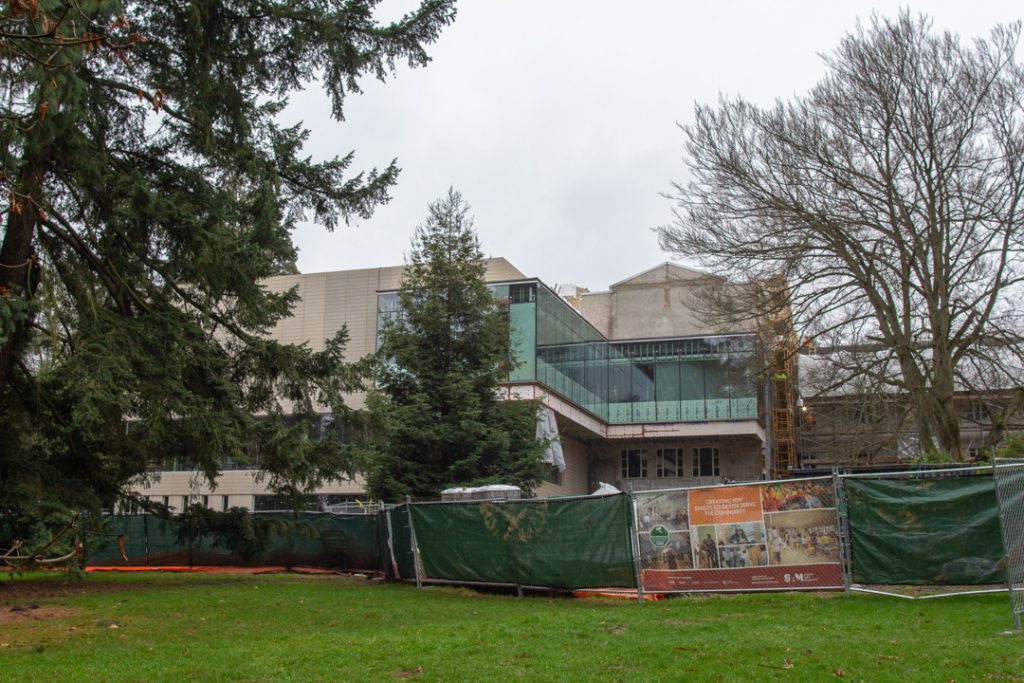 In addition to their importance within the pastoral aesthetic, trees intersect with the design process in another way. The design team has been working with the guidance of an onsite arborist, who has been integral to the renovation processes by making recommendations for construction methods and identifying important root areas to avoid, in order to best support the trees' health.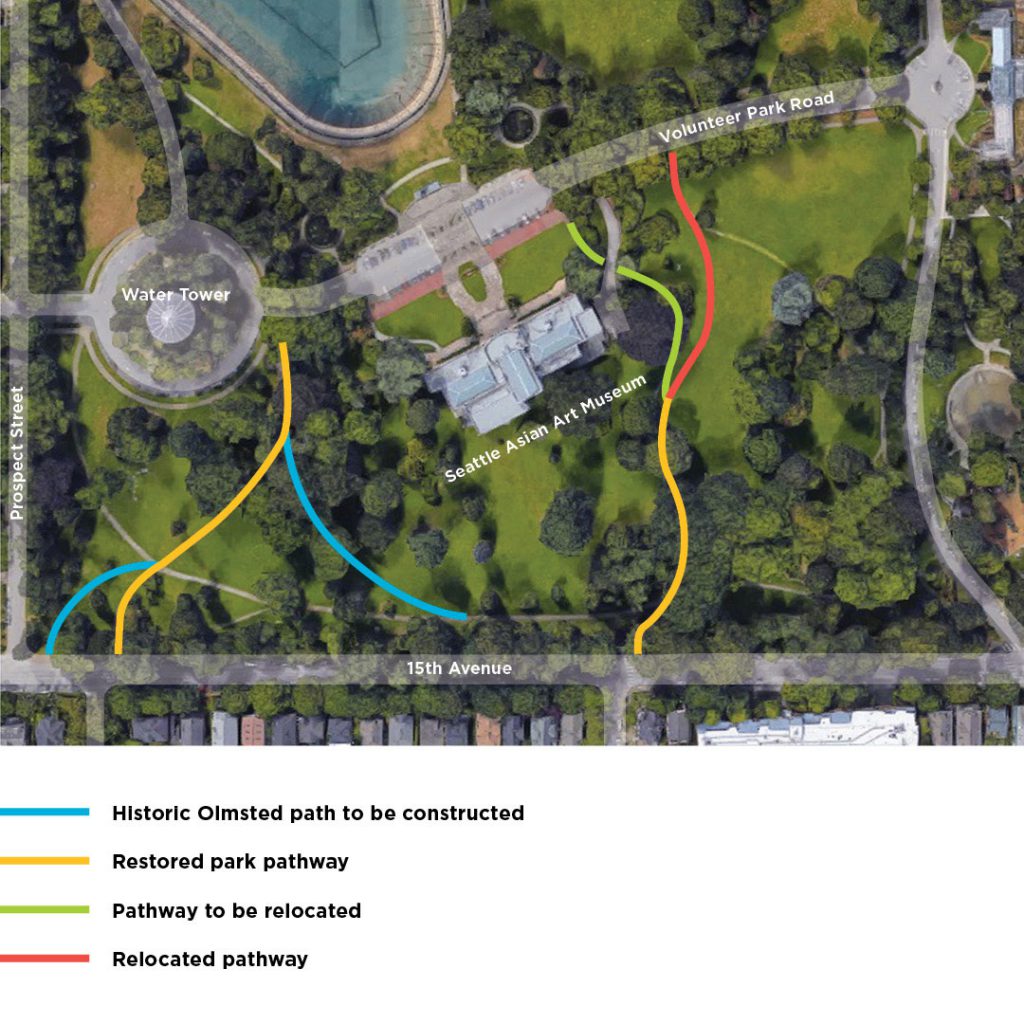 The pathways surrounding the museum are also central to the Asian Art Museum's landscape renovation plan. This includes creating safer traffic circulation around the museum, constructing a more direct connection between the museum and public transit on 15th Avenue, and improving accessibility to the museum. The plan also realizes two pathways that were in Olmsted's original plan for Volunteer Park but were never fully established, an element that was developed in response to community groups' input on the design. Jones says, "The intent was to provide each park-goer with an improvement that's visible on a daily basis . . . I think we achieved that by coming to a really happy consensus that reflects the input from the community."
In the months ahead, we will continue exploring the future of the Asian Art Museum as the renovations progress towards the much-anticipated re-opening in 2019.
– Erin Langner, freelance writer
Images: Photo: Eduardo Calderon. Photo: Natali Wiseman.