Muse/News: Awards, enchantments, and a lullaby from Rita Moreno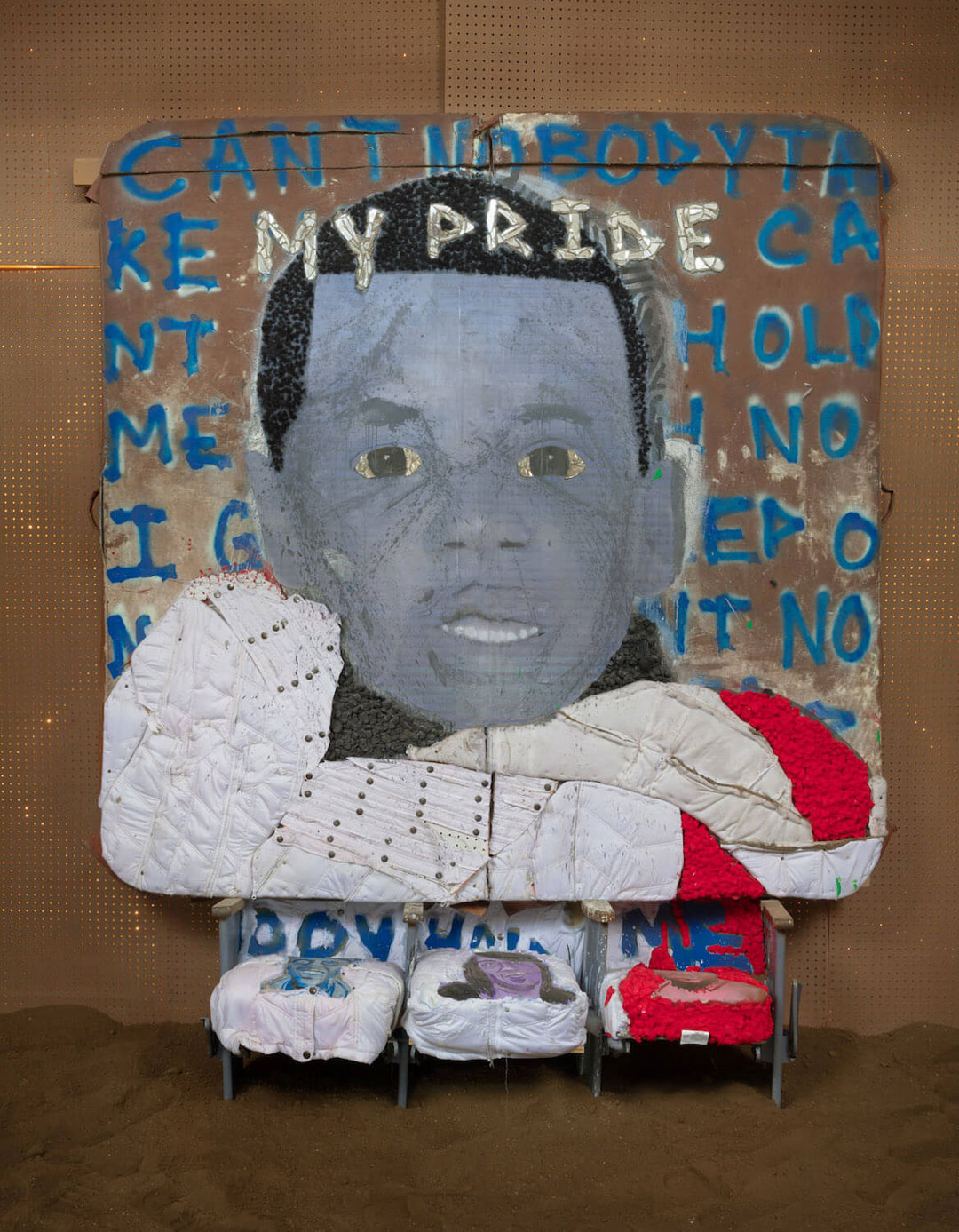 SAM News
Last week, SAM announced that Aaron Fowler is the recipient of the 2019 Gwendolyn Knight and Jacob Lawrence Prize. Fowler will receive a $10,000 award, and his work will be featured in a solo exhibition at SAM in fall 2019. ARTnews, Culture Type, Artdaily, Artnet, and Hyperallergic were among those who shared the news.
"Seattle, prepare to be enchanted by Gibson." The Seattle Times' Brendan Kiley takes a "Look Ahead" at February events, recommending our upcoming exhibition, Jeffrey Gibson: Like a Hammer.
Local News
The Seattle Times debuts an occasional series that asks, "How do they do that?" Up first: Moira Macdonald tries to understand the en pointe balancing poses in Pacific Northwest Ballet's Sleeping Beauty.
"It's OK Not to 'Get' Art" The Stranger's Jasmyne Keimig reminds us in this review of the Danny Giles show at the Jacob Lawrence Gallery.
Seattle Met's Stefan Milne previews the durational performance piece Cherdonna Shinatra: Ditch, one of three shows opening at the Frye tonight.
"We call her MomDonna, this huge sort of matriarchal ruin in the space. MomDonna is in the space as if she's been there for thousands of years seeing humans just keep trying."
Inter/National News
Who else was obsessed with the sculptures created by the character Fonny in If Beale Street Could Talk? Artnet's Sarah Cascone goes behind the scenes to learn how they did it.
This week in journalism: The New York Times reports that the building housing the Newseum in DC has been sold, and about 1,000 media workers at Buzzfeed, HuffPost, and Gannett were laid off.
Hyperallergic on the portraits of Hugh Mangum, now on view at the Nasher Museum of Art. His glass plate negatives were rediscovered in an old barn and offer a compelling look into turn-of-the-century American South.
"In the scratches, cracks, fingerprints, and delicate color shifts that surround and sometimes cover the sitters' faces, we are looking at portraits of individuals through the unmistakable portal of time."
 And Finally
Here's Rita Moreno singing "It's You I Like" accompanied by Mister Rogers.
Image: Derion, 2018, hot tub cover, wood, children's cotton and nylon coats, cotton balls, enamel paint, acrylic paint, broken mirrors, theater seats, concrete cement, 115 x 95 x 28 in. Photo: Robert Wedemeyer. Image courtesy of the artist © Aaron Fowler.