Muse/News: Merch memories, hair collections, and donut stories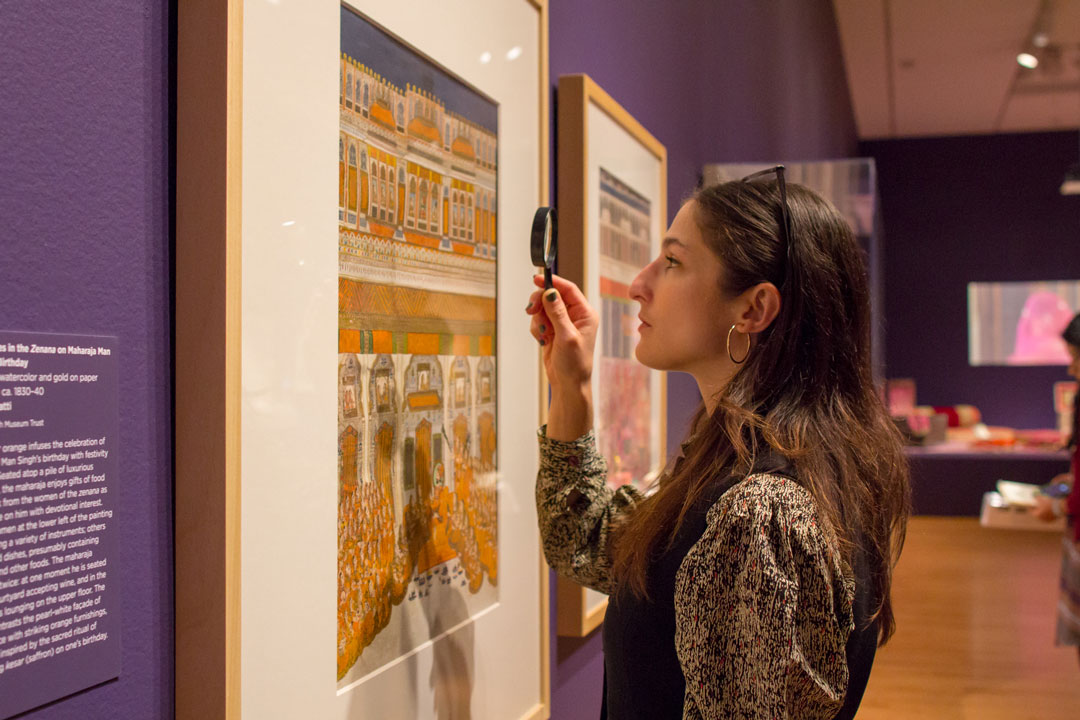 SAM News
Thelonious Goerz of University of Washington's The Daily offered a lovely review of our recent "Songs of Rajasthan" event. Don't miss other fantastic events related to Peacock in the Desert: The Royal Arts of Jodhpur, India—including tours, lectures, and film—on SAM's calendar.
The holidays are officially here! Seattle Weekly has you covered with a comprehensive list of event picks for the season, including the luminous SAM Lights at the Olympic Sculpture Park on Thursday, December 13.
Local News
Crosscut's Emerging Journalist Fellow Manola Secaira on the repatriation of Mexican artifacts that a UW grad student discovered on an estate sale listing.
Also in Crosscut: former Seattle City Councilmember Jean Godden offers this remembrance of civic leader Phyllis Lamphere, who recently passed away at age 96.
Jasmyne Keimig for The Stranger on Clyde Petersen's new installation at Bellevue Arts Museum; Merch & Destroy uses cardboard sculpture to "translate the drudgery and unglamorous bits of touring."
"The world building and tiny details of his creations—like the very visible Washington State vehicle registration slip in the van or the crate full of hilariously titled made-up vinyl records—make this exhibition feel lived-in."
Inter/National News
"They are like animals in a zoo." London's Tate Modern is being sued by neighbors over its "viewing terrace," which looks directly onto their expensive, glass-enclosed apartments.
Caroline Goldstein for Artnet offers a look at Rodarte, the debut fashion exhibition of the National Museum of Women in the Arts, which explores the work of sisters Laura and Kate Mulleavy.
18th-century naturalist Peter A. Browne assembled the world's greatest hair collection—and it was saved from the trash by a curator.
"The reintroduction of the hair to the wider public could finally have a scientific impact, albeit not the one Browne imagined. 'What is so useful about this collection now is all of that DNA is preserved, and he had no idea he was doing that when he sent out his requests to people for hair,' Peck stated."
And Finally
Crosscut photojournalist Dorothy Edwards visits King Donuts in Rainier Beach.
– Rachel Eggers, SAM Manager of Public Relations
Image: Installation view of Peacock in the Desert: the Royal Arts of Jodhpur, India at Seattle Art Museum, 2018, photo: Natali Wiseman