Muse/News: Trickstery art, tree stories, and unfinished histories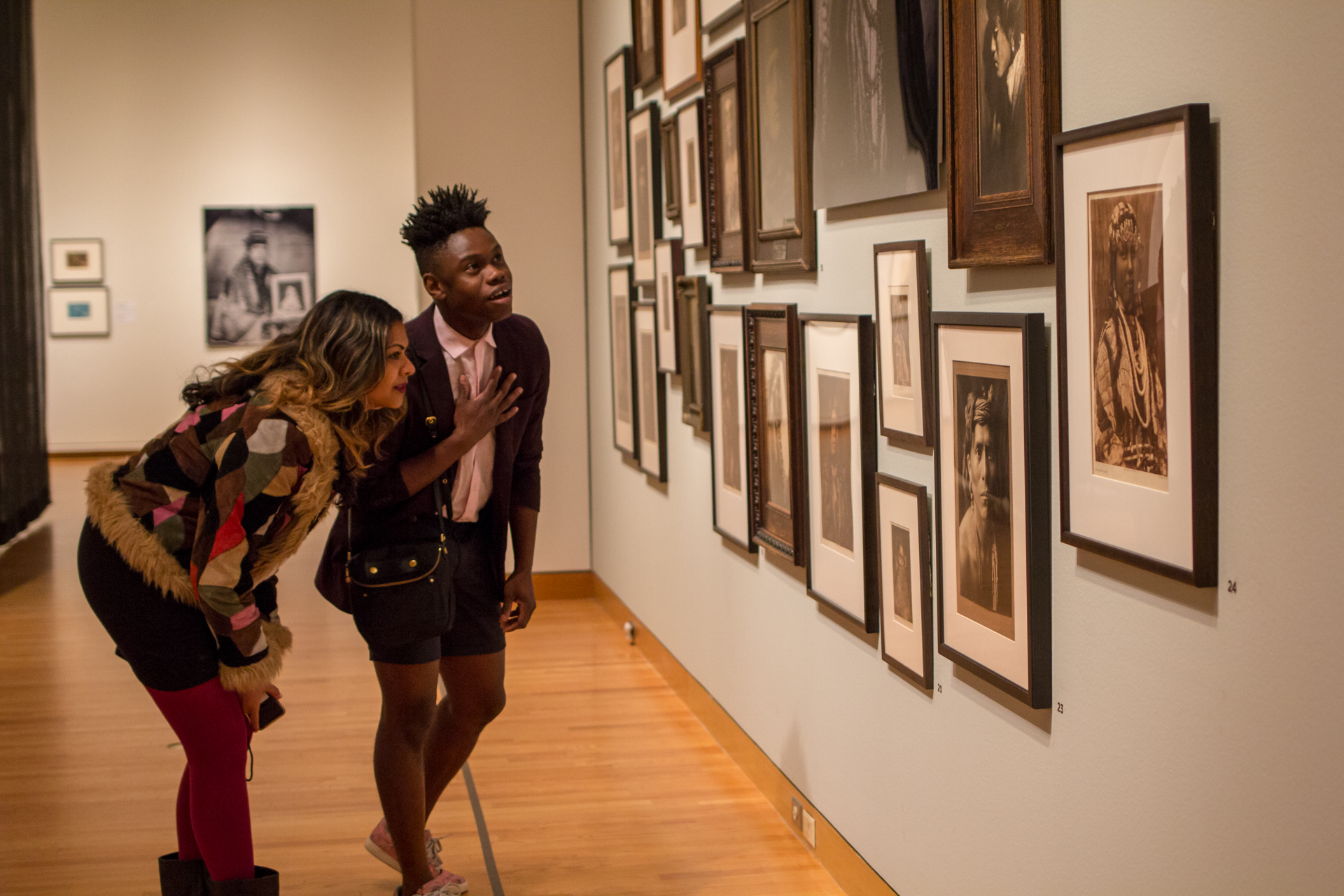 Just out in the latest edition of the Stranger: This glowing review of Double Exposure: Edward S. Curtis, Marianne Nicolson, Tracy Rector, Will Wilson by Rebecca Brown.
"But you should see what SAM has done with Double Exposure. The jolts between Curtis's 'noble' (his word) Natives in traditional dress (their own or others') standing near the lively, light-filled, trickstery art of Wilson, Rector, Nicolson is just exhilarating."
Prepare to cry: Juan "Neeto" Old Chief Betancourt honored his great-grandmother Antone with an invite to prom, held recently at the Seattle Art Museum. The Seattle Times' Lauren Frohne and Erika Schultz share the heartwarming story.
Brangien Davis of Crosscut profiles artist RYAN! Feddersen and all her exciting work on view around the region—including her "Post-Human Archive" installation created for the Double Exposure education gallery.
Local News
The Seattle Times' Brendan Kiley reviews Walla Walla artist Juventino Aranda's "disarming, arresting" solo exhibition, now on view at the Frye Art Museum.
In their July issue, Seattle Magazine names @seattlewalkreport "the city's best Instagram account." The artist's hand-drawn accounts offer "a charming composite portrait of the city in the midst of a sea change."
"A cacophony of arboreal anecdotes:" Brangien Davis of Crosscut on artist Katherine Wimble's crowd-sourced project "Forest for the Trees," which tells stories through our county's trees.
"'My hope is that people will read these stories, see trees differently and think about their own connections to trees,' she says. 'Their lives are intertwined with ours.'"
Inter/National News
Philanthropist and collector Agnes Gund's Art for Justice Fund announced another round of grants totaling nearly $10 million, going to artists, writers, and policy makers who are working to advance criminal justice reform.
Cultured Magazine names "9 Curators You Need to Know in 2018," including Yayoi Kusama: Infinity Mirrors curator Mika Yoshitake.
Teju Cole for the New York Times Magazine on photography, cultural appropriation, and "getting others right." The work of Edward S. Curtis is discussed.
"It is not about taking something that belongs to someone else and making it serve you but rather about recognizing that history is brutal and unfinished and finding some way, within that recognition, to serve the dispossessed."
And Finally
"In a democracy, we do not put children in cages."
– Rachel Eggers, SAM Manager of Public Relations
Image: Installation view Double Exposure: Edward S. Curtis, Marianne Nicolson, Tracy Rector, Will Wilson, Seattle Art Museum, 2018, photo: Natali Wiseman