Muse/News: Royal treasures, royal brides, and the Sikh Captain America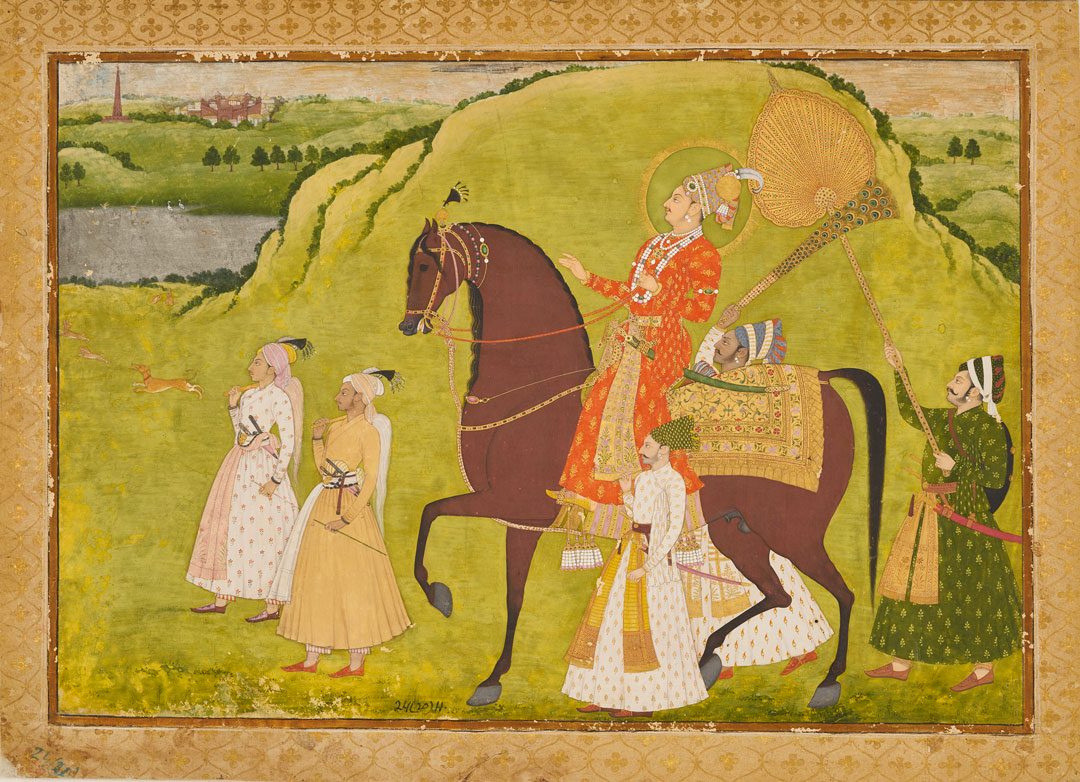 SAM News
Sebastian Smee for The Washington Post with a glittering review of Peacock in the Desert, now on view at the Museum of Fine Arts, Houston—and traveling to Seattle Art Museum this fall. Peacock in the Desert: The Royal Arts of Jodhpur, India illuminates nearly four centuries of Indian courtly life and opens at SAM on October 18.
"A thoughtful, stately and scholarly exhibition, filled with objects of almost unbelievable refinement, most of which have never left Jodhpur, let alone India."
Local News
The Henry announced last week that Shamim M. Momin will be their new Senior Curator; Momin's previous experience includes LAND (Los Angeles Nomadic Division) and the Whitney.
Naomi Ishisaka, Ramon Dompor, and Corinne Chin of The Seattle Times tell the story of "accidental cartoonist," performance artist, and activist Vishavjit Singh—AKA the Sikh Captain America.
Rich Smith of The Stranger speaks with Alexandra Gardner, the Seattle Symphony's composer-in-residence, who worked with queer homeless youth on a new work that debuted underneath SAM's tree sculpture Middle Fork last Saturday.
"The piece starts off with a lot of bells. It's very sparkly. Some of the musicians were like, 'Oh it's so beautiful and sparkly, I thought it would be more angry,' but it's not at all. There are some ever-so-slightly dark parts. Overall the feeling they wanted to communicate was not about their past experiences, which may have been very dark, but rather a hopeful future. And I think that really speaks to the participants' resilience and imagination."
Inter/National News
Past Times by Kerry James Marshall, which once hung in a Chicago convention center, sold for $21.1 million at Sotheby's. The price is a new record for the artist—and among living Black American artists, too.
This May marks the 50th anniversary of Paris' 1968 student riots; Artsy's Digby Warde-Aldam reflects on the protests' legacy on the visual culture of protests.
The sacred, the profane, and the Rihanna: we're still recovering from the recent Met Gala coverage. Here's Eleanor Heartney of Artnet with a review of the "gorgeous and unsettling" exhibition that explores the Catholic imagination.
"Contemporary art and religion have long been perceived as antagonists. However, this show suggests that the real chasm is between religion and fashion—the one focused on the realm of spirit and values, the other on luxury and conspicuous consumption."
And Finally
A couple got married last Saturday, and millions of people watched. The cultural meanings of it all were much discussed; don't miss The New Yorker's Doreen St. Félix on the "profound presence of Doria Ragland," the bride's mother.
– Rachel Eggers, SAM Manager of Public Relations
Image: Maharaja Abhai Singh on Horseback, c. 1725, Dalchand, Jodhpur, opaque watercolor and gold on paper, Mehrangarh Museum Trust, photo: Neil Greentree.