Object of the Week: Engineering Drawing for Montlake Landfill Proposal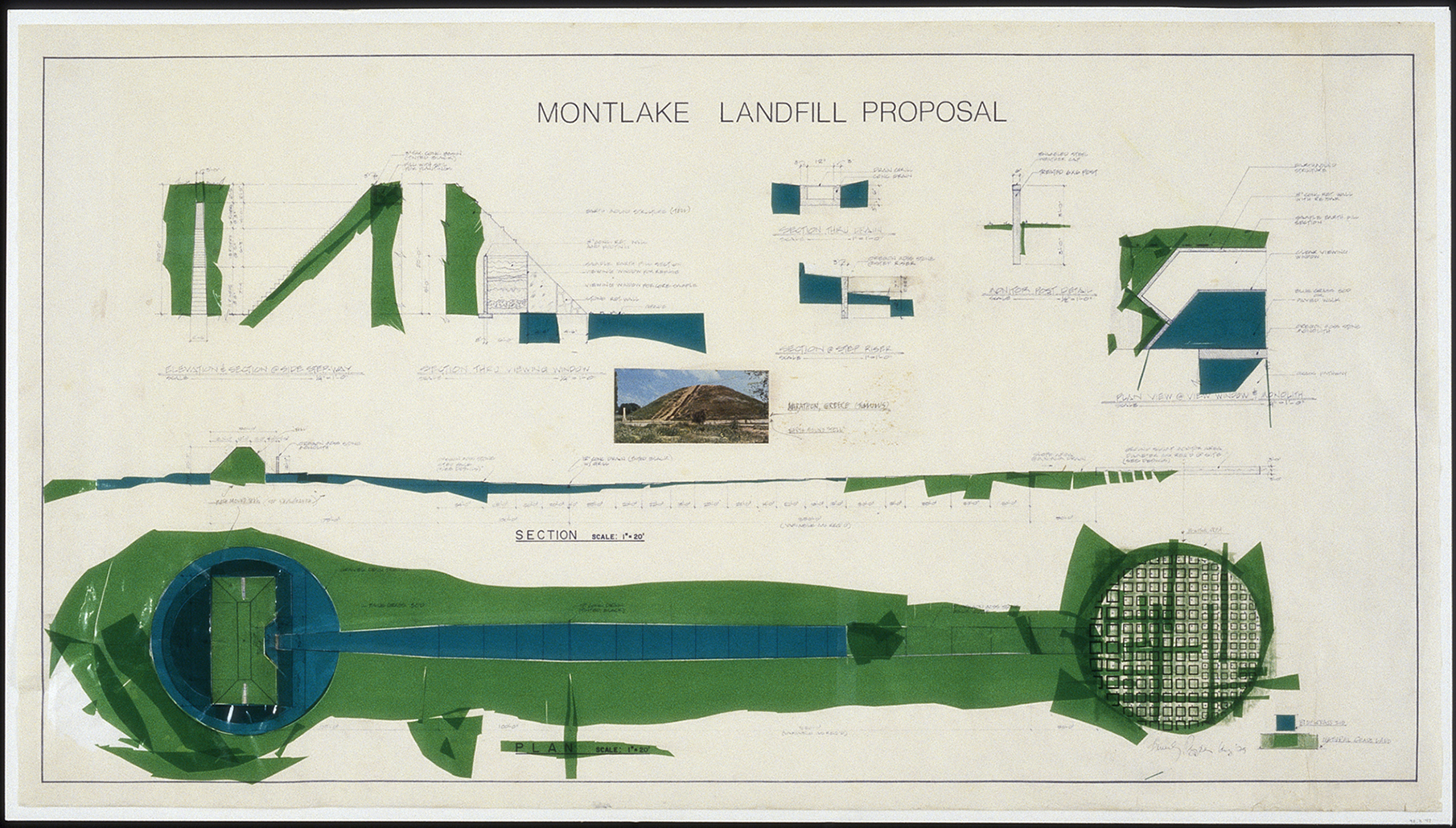 With President Carter's announcement that the nation must mobilize its vast coal resources to solve the energy crisis, we are entering an era of potentially irreconcilable conflict between the pressures of energy and the pressures of environmental concern.

– John D. Spellman, Earthworks: Land Reclamation as Sculpture, 1979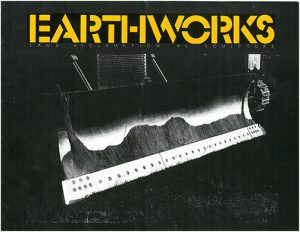 We find ourselves in a critical and precarious moment: our impact on the environment has caused irreparable harm. With this in mind, it is incredible to look back nearly forty years ago, when the King County Arts Commission brought together a roster of internationally recognized artists to re-imagine post-industrial sites in King County, such as gravel pits, surface mines, and abandoned airstrips. The 1979 initiative and its attendant symposium—Earthworks: Land Reclamation as Sculpture—was a progressive city-backed project meant to envision earthworks as a tool for environmental recovery.
Among the group of accomplished artists—which included Robert Morris, Dennis Oppenheim, Mary Miss, and Herbert Bayer—was Beverly Pepper, who worked with the University of Washington to develop her proposal for Montlake Landfill, part of the University of Washington's East Campus. [1] Measuring approximately 80 acres, the landfill site proposal contained two main elements: the first, rendered in the lower right-hand corner of the plan, a 100-foot circle of white-capped posts that would, over time, reveal changes in land levels and be a resource for University of Washington students; the second, an intervention into the landscape that would reveal (through a glass wall) decades of waste disposed at the site, as well as a layer of gravel to again indicate the earth's movement over time.[2]
While it is not the responsibility of artists to respond to political, social, or cultural events, it is often the case that artists are in the unique and privileged position to call attention to contemporary issues, respond to our increasingly complex world, and, most importantly, effect change. Though Pepper's Montlake Landfill proposal never came to fruition (Robert Morris and Herbert Bayer's plans were selected by the jury panel), it remains a radical gesture that will hopefully serve to inspire future artists, environmentalists, and civic leaders alike.
– Elisabeth Smith, Collections Coordinator
Images: Engineering Drawing for MontLake Landfill Proposal, 1979, Beverly Pepper, Collage of graphite on vellum, 30 1/4 x 54 3/4 in., King County Office of Cultural Resources, 98.3.47, Beverly Pepper. Cover of Earthworks: Land Reclamation as Sculpture catalogue, 1979.
[1] The Montlake Landfill operated as a burn dump and, eventually, as landfill between the years 1926 and 1966. In 1971, the landfill was closed, and covered with two feet of clean soil. According to a report published by the University of Washington's Environmental Health & Safety Department, "Municipal solid waste, primarily consisting of residential wastes, was disposed in the landfill. Some limited amounts of industrial waste that could be considered hazardous were also disposed at this location." As for the location: "Although the exact limits of the Montlake Landfill are not definitively known, available documentation suggests that the landfill is generally bounded by Montlake Boulevard NE to the west; NE 45th Street to the north; Laurel Village and the Douglas Research Conservatory to the east; and Canal Road, the Intramural Activities Building, and Union Bay to the south." For the entire report, please see: https://www.ehs.washington.edu/system/files/resources/montlake.pdf