Muse/News: Arts News from SAM, Seattle, and Beyond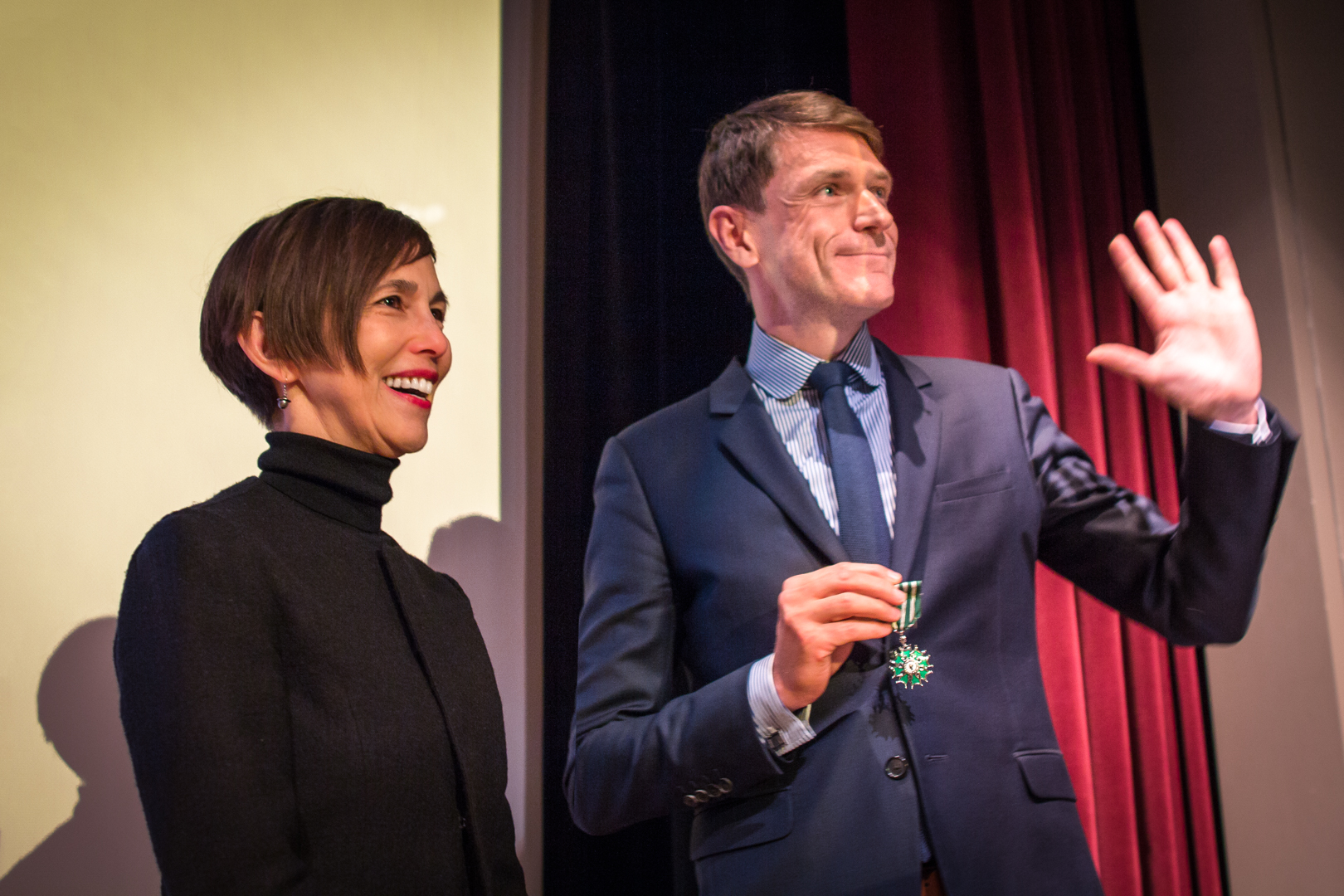 SAM News
In a ceremony at the Seattle Art Museum last Wednesday, Dr. Chiyo Ishikawa, SAM's Susan Brotman Deputy Director for Art and Curator of European Painting and Sculpture, was awarded the Chevalier de l'Ordre des Arts et des Lettres (Knight of the Order of Arts and Letters), joining a prestigious group of artists, writers, scholars, and producers recognized for fostering French arts and culture. ARTnews and Vanguard Seattle both shared the news.
The project to renovate and expand the Asian Art Museum met some important milestones in recent public hearings with the Seattle City Council. Last week, Brendan Kiley of the Seattle Times filed an update on the project.
Local News
Seattle says farewell to educator Mona Humphries Bailey, who passed away recently at the age of 85. We here at SAM were honored to have her once serve on our Education & Community Engagement Committee.
Last week's New Yorker cover featured an illustration by Mark Ulriksen depicting Seahawk and activist Michael Bennett kneeling with Colin Kaepernick and Martin Luther King, Jr.
Alison Marks: One Gray Hair, now on view at the Frye Art Museum, was reviewed by Erin Langner for Hyperallergic.
" . . . instigates an urgent conversation about the perspectives that are lost in a monolithic world, with questions and answers moving fluidly between the work, the viewer and the artist."
Inter/National News
The Brooklyn Museum has announced that they'll present a painting by Jean-Michel Basquiat in a one-painting exhibition (which will then go on tour); the work made headlines last spring after it was purchased by collector Yusaku Maezawa.
Meredith Mendelsohn of the New York Times profiles artist Derrick Adams, whose exhibition opening this week at the Museum of Arts and Design was inspired by the "Green Book," guides for black travelers published from 1936 through 1966.
Antwaun Sargent writes for Artsy about LaToya Ruby Frazier—2013 winner of SAM's Gwendolyn Knight and Jacob Lawrence Prize—who has a new show at Gavin Brown's Enterprise in Harlem.
'"Whenever I'm making a portrait,' says Frazier, and its subjects are 'looking back at me, showing their dignity and pride and humanity, they are a marker on the timeline of history.'"
And Finally
This past weekend saw the Women's March 2.0 take over cities and towns across the country. Here's a song for those who want to keep the party going.
– Rachel Eggers, SAM Manager of Public Relations
Photo: Natali Wiseman