Japanese Photobooks from the Collection of Chris Harris, Part 2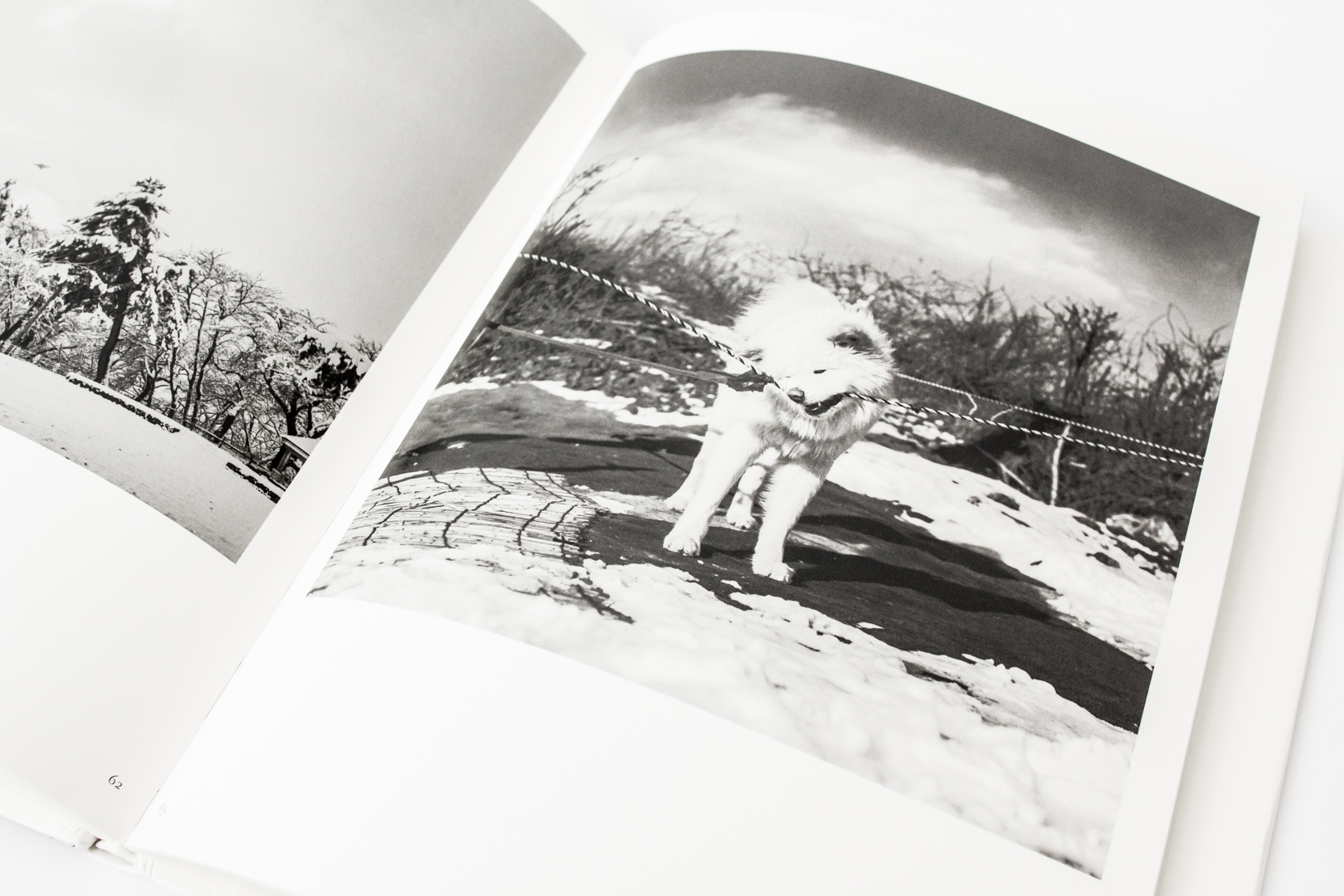 This is the second in a series of posts about an extraordinary photobook collection donated to the McCaw Foundation Library for Asian Art by collector, Chris Harris. Photobooks are photography-illustrated books which may or may not include additional text. The photography drives the content, rather than being supplemental to the written word. Often handmade, self-printed, or published in limited editions, these books are often considered works of art themselves.
People and Places in Harmony
Part of the Aomori Prefecture, Tsugaru is found at the far north of Japan's main island of Honshu. The Sea of Japan meets its western shore, while the Pacific Ocean is to the east. Surrounded by water, this mountainous area is beautiful, remote, and endurably peaceful.
Two of the photobooks from the Harris collection give us glimpses of captivating people and places in Tsugaru.
Rugged, Deep, Delicate
Tsugaru: Shi, Bun, Shashinshu by Yojiro Ishizaka and Kojima Ichiro (Izu Photo Museum, 2014) opens a window that allows us to view everyday life in Tsugaru. The images that reach out from these pages convey the at-home attitude and the quiet sense of belonging expressed by the people who live in this vast, remote landscape.
These stunning images capture the sense of eternal clarity that suffuses the landscape and the people of Tsugaru. This masterful work depicts people living in harmony within the natural world, using images that are artistically compelling and evocative.
Integrity and Integration
Masako Tomiya's Tsugaru (self-published, 2013) is a study of individualists adapting to a beautiful, rugged world. The unique character of the landscape and people of Tsugaru is captured beautifully in this collection of black and white photographs.
It celebrates the majesty of the rugged rural terrain, whipped by fierce wind and snow in the winter, then bathed in summer's balmy breezes. The people who live there are portrayed as the resourceful individuals they are, living life in tune with the call of the natural world.
These photobooks are available for consultation at the Dorothy Stimson Bullitt Library at the Seattle Art Museum downtown by appointment while the Asian Art Museum at Volunteer Park is undergoing renovation. When the Asian Art Museum and the McCaw Foundation Library reopen, the photobooks will be available there as an ongoing resource.
– Kate Nack, Library Volunteer, McCaw Foundation Library for Asian Art
Photos: Natali Wiseman.