Object of the Week: Les Demoiselles d'Alabama: Vestidas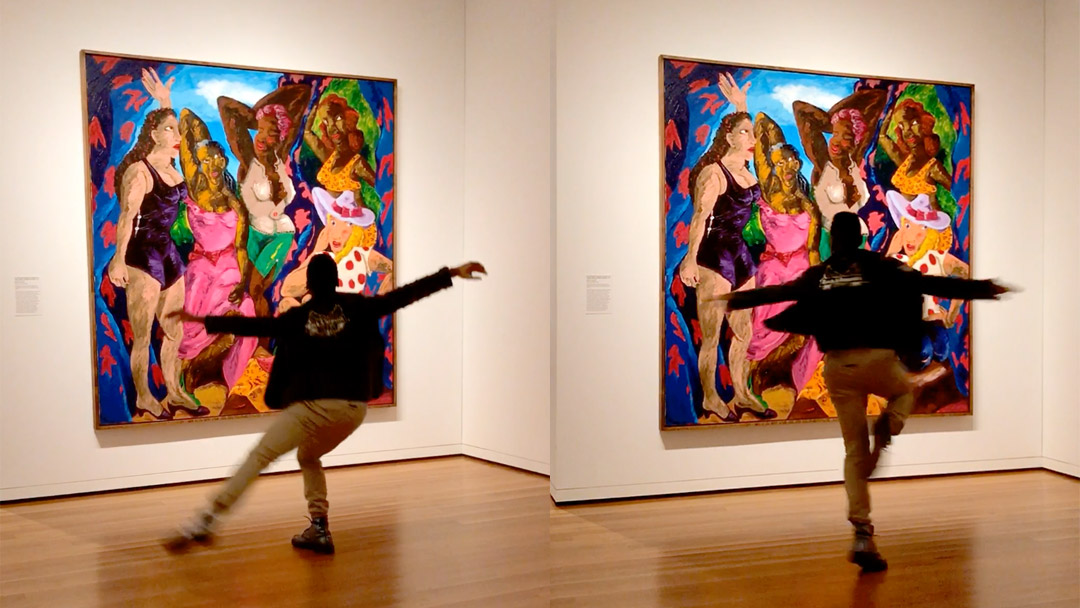 Sometimes our reactions and reflections on artwork do not take the shape of words. Sometimes the most accurate portrayal of emotion and thought is an ephemeral, physical reaction. David Rue, dancer and SAM's Public Programs Coordinator, had just such a reaction to Robert Colescott's Les Demoiselles d'Alabama: Vestidas while leading an Art & Social Justice Tour in January of 2017. Enjoy this video of Rue's response to the vibrant colors of Colescott's "outsider's" perspective. Colescott's artistic identity as an African American painter led to a lifelong practice of inventing new narrative scenarios to address the persistent racial tensions in the US. See more work by Colescott in Figuring History: Robert Colescott, Kerry James Marshall, Mickalene Thomas opening at SAM, February 15, 2018.
Artwork: Les Demoiselles d'Alabama: Vestidas, Robert Colescott, American, 1925—2009, 1985, acrylic on canvas, 96 x 92 in., General Acquisition Fund, Bill and Melinda Gates Foundation Art Acquisition Fund, Margaret E. Fuller Purchase Fund, and Patricia Denny Art Acquisition Fund, 2016.12.