Drawing Practice: Bellingham National Juried Art Exhibition and Awards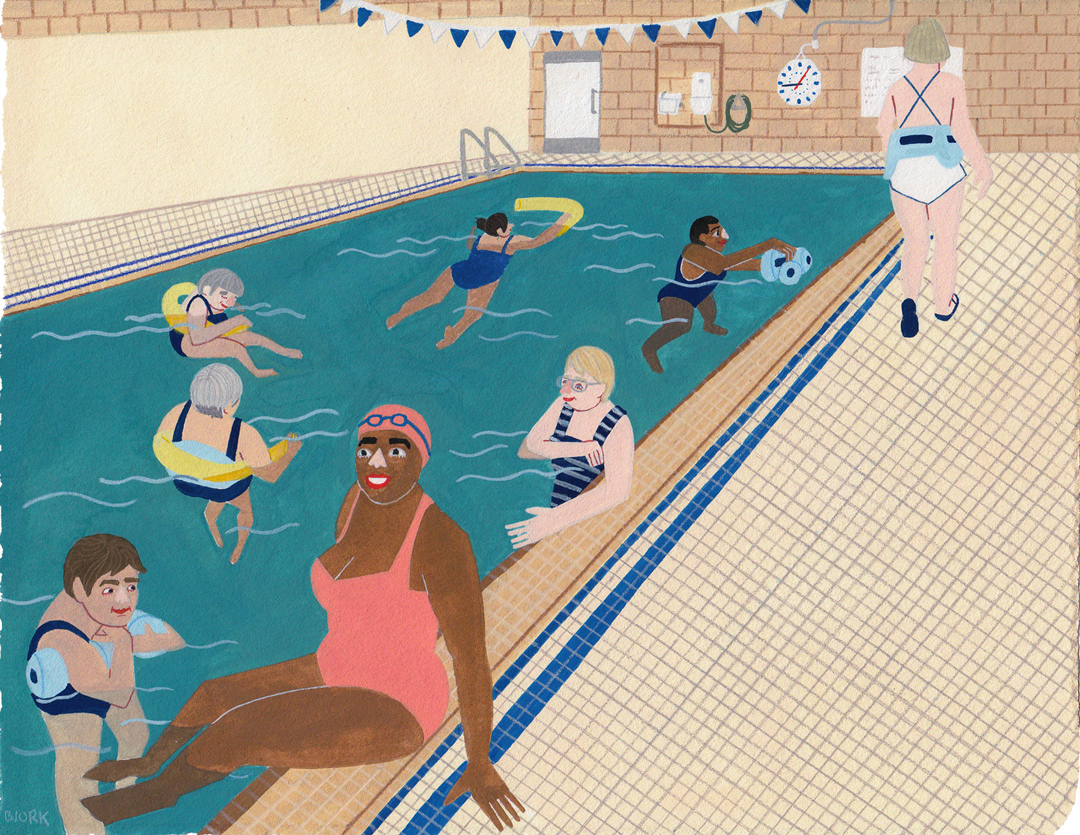 At the invitation of our colleagues at the Whatcom Museum in Bellingham, WA, Catharina Manchanda, SAM's Jon and Mary Shirley Curator of Modern and Contemporary Art, juried this year's Belingham National, on view now through September 10. Barbara Matilsky, Curator of Art at Whatcom, describes the biennial art exhibition and award as relatively new. "The Whatcom Museum's first biennial was inaugurated in 2015. Patricia Leach, the museum's director, envisioned the Bellingham National as a way to bring the rich variety of art created around the country to our region. Although the museum is committed to supporting Pacific Northwest art, it has increasingly embraced a wider, cultural scope," says Matilsky. "The Bellingham National has attracted the attention of  Washington artists, which means that their work is well represented here. Community reaction has been as varied as the works of art on display. One thing that I have noticed: The exhibition challenges people to think about art in new ways, which is ultimately a good thing. It also offers the invited curator a unique opportunity to explore ideas related to a particular theme or medium of her/his choice."
This year's call for submissions focused on drawing, an activity and mode of expression that seems overdue in light of our ever-increasing attachment to electronic devices. Catharina Manchanda's interest in exploring how contemporary artists are approaching the medium is at once a reaction to new media art forms and an acceptance of drawing that utilizes new media. "As we are clicking and tapping away, drawing and writing are becoming increasingly rare. Drawing has an immediacy and material quality that registers differently under these digital conditions. Its very 'slowness' becomes significant at a time when a flood of imagery and information keeps shortening our attention spans. From a more linguistic and conceptual vantage point, drawing connections, drawing on memory and history, and drawing understood as notation and trace, opens distinct possibilities for artists," Manchanda states. "Not surprisingly, artists submitted work in a variety of mediums—from pencil drawings to annotated collages, videos, and sound recordings."
Matilsky embraced what visitors may find a somewhat unorthodox perspective on drawing. "I share Catharina's expansive view of drawing and was delighted that she was able to identify artworks that further pushed the boundaries of the medium. The sound and video pieces that she selected surprised me and added to the complexity of the exhibition."
Featuring over 60 works from 29 artists around the country, below Catharina Manchanda offers a glimpse into a selection of the works on view. Get yourself to Bellingham and see this spectrum of artistic positions with and about drawing.
Margie Livingston, Seattle, WA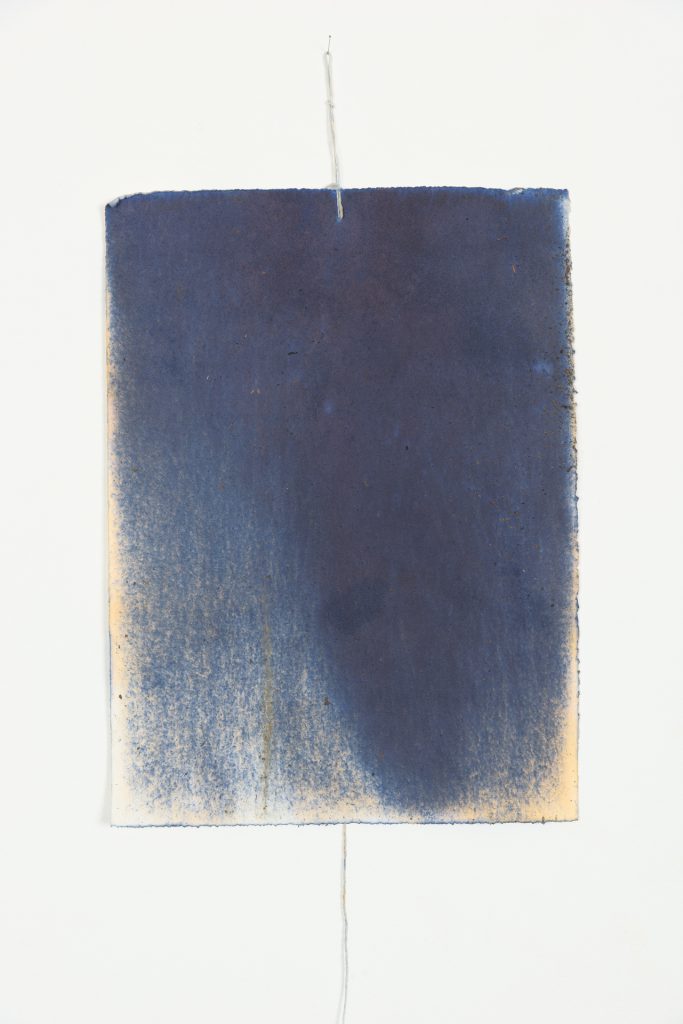 The artist arrives at these lyrical compositions with controlled chance operations. Heavy sheets of paper are tinged with color and then dragged on the studio floor or the street where the movement creates a chance image. Embedded in the surfaces are dust and dirt, portions are rubbed and worn and yet the overall drawings have a quiet lyricism.
Kelly Bjork, Seattle, WA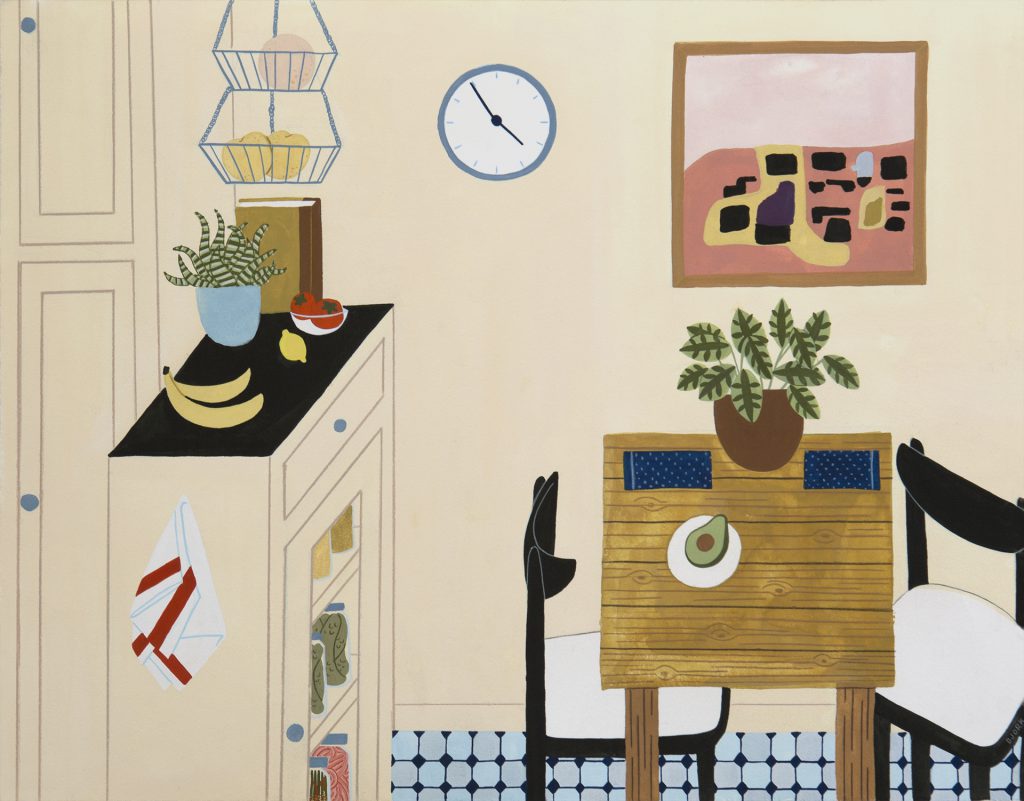 Kelly Bjork's quiet interiors are beautifully rendered with an eye for crisp color and form. Embedded in her compositions and titles is a sparkling sense of humor—Tiger Overhead and Splayed Produce project an element of danger and adventure that's there for you to discover.
Lou Watson, Portland, OR
The artist takes the most ordinary traffic patterns and movements as occasion for artistic intervention. For the Bellingham National, she chose a spot along I-5 and ascribed a musical note to each of the lanes. Every time a car went past a traffic sign, it triggered a tone—a little car a short note, a long truck a longer one. With this, she composed a minimalist score from the monotonous back and forth of highway traffic. The movement of the cars along the road is linear like a drawing and her paper prints give insights into her process.
Masha Sha, Boulder, CA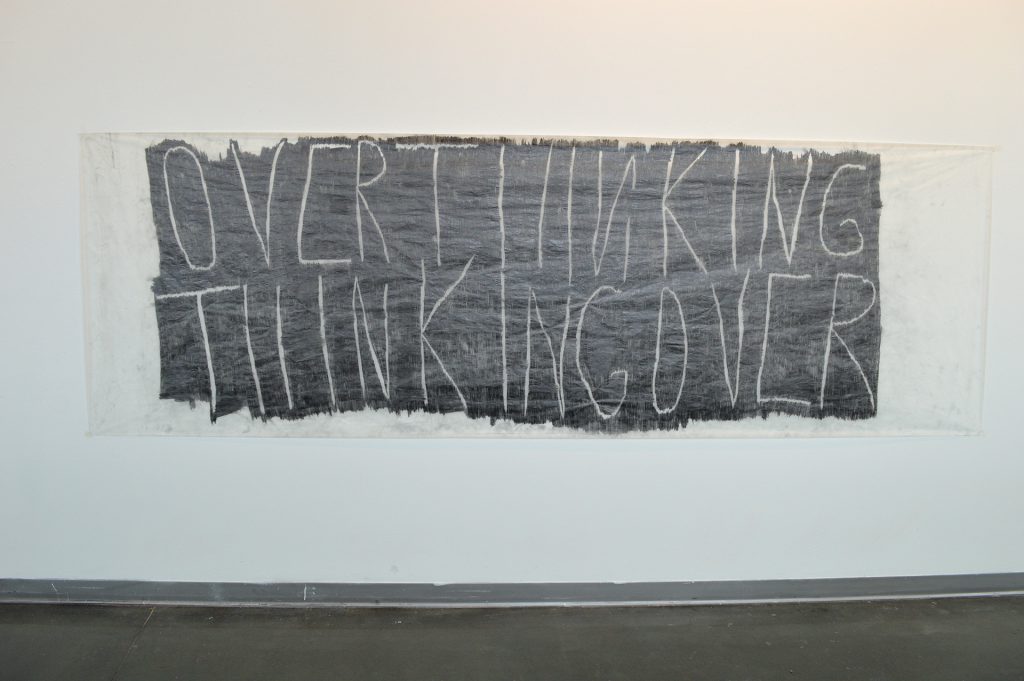 Sha's vivid, large-scale pencil or crayon drawings spell out phrases that invite free association. Whether you see her bright red  "New Now" today, tomorrow or in ten years, it will always be the now of the moment. Drawn with intensity, we may interpret that now in personal, communal, social, or political terms and it will mean different things to each of us.
Kirk Yamahira, Seattle, WA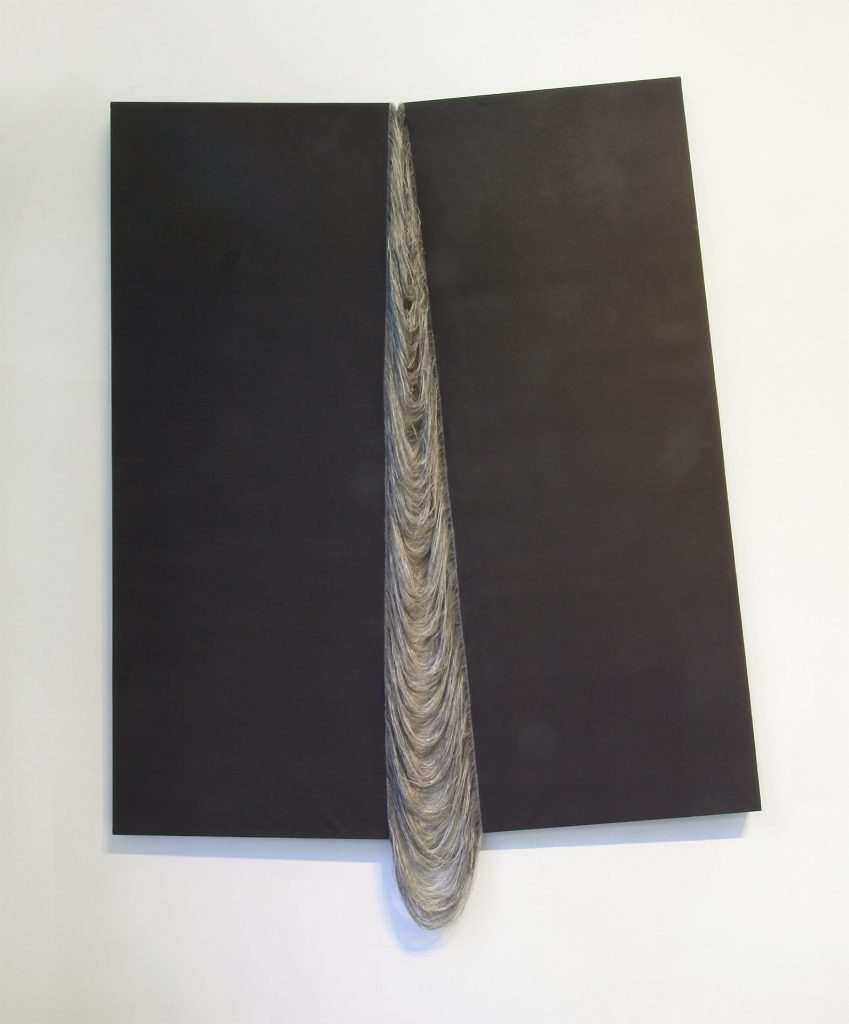 Kirk Yamahira deconstructs the fabric of a  canvas—he carefully lifts individual threads—to arrive at abstract lines and patterns that read like three-dimensional drawings. In some instances an additional tilt of the stretcher results in objects that are utterly transformed.
Images: Deepwater Ladies, Kelly Bjork, 2016, 7 x 9 in. Dragged Blue Drawing, Margie Livingston, 2016, watercolor and mixed media on paper, string, sheet size: 15 x 11 in. Splayed Produce, Kelly Bjork, 2016, Gouache and pencil, 19 x 15 in. View of I-5/Mt Ashland, 11am on a Thursday, video courtesy of the artist. overthinkingthinkingover, Masha Sha, graphite on paper, 48 x 148 in. untitled [stretched], Kirk Yamahira, 2017, acrylic, pencil, unweaved, deconstructed on canvas, 67 x 67 in.