Object of the Week: Picnicking under Cherry Blossoms and Boating on the River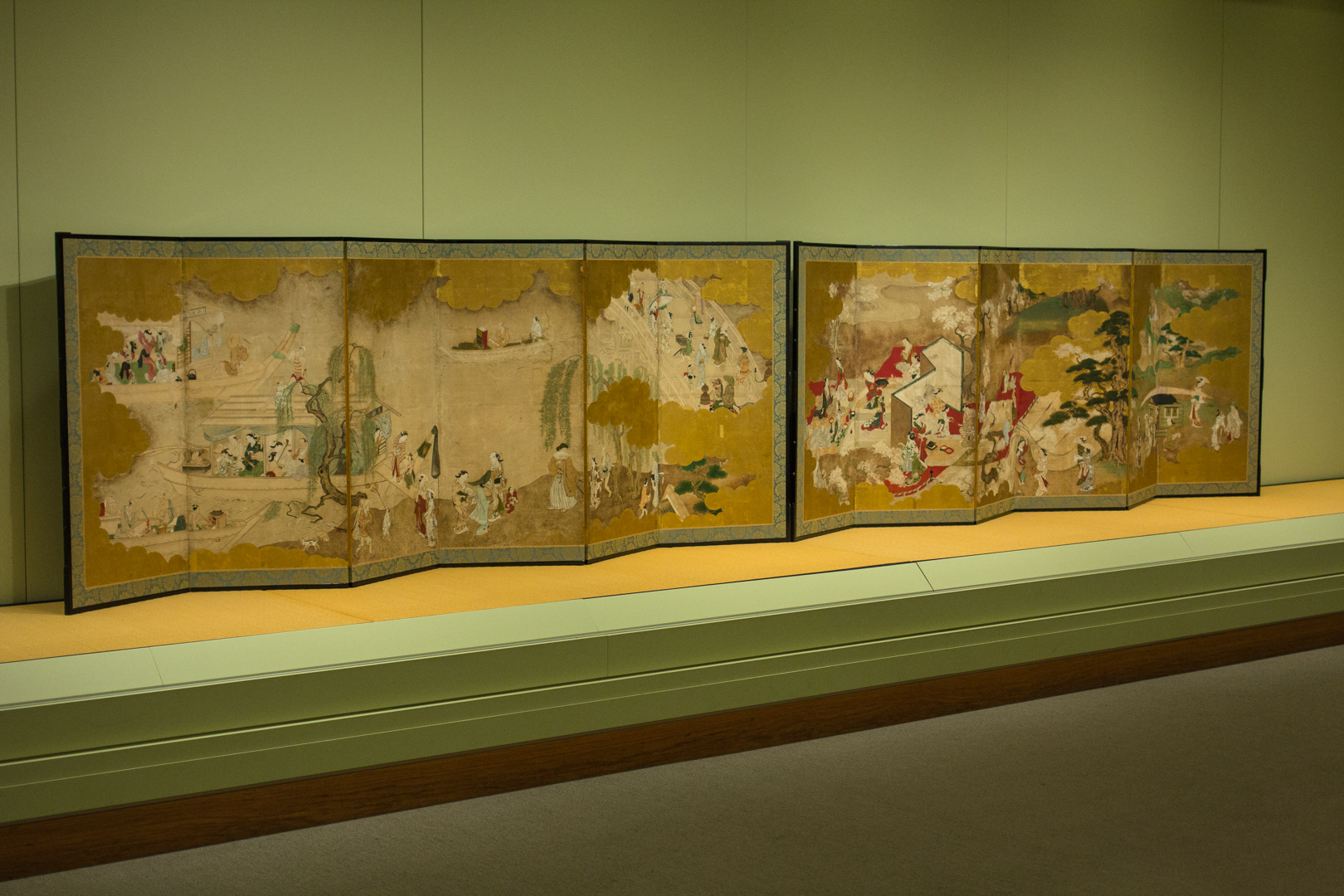 Visual art holds a kind of transcendent significance in the way that it unites time and culture. Right now at the Seattle Art Museum, we're displaying objects that were made five millennia ago in modern-day Iraq, and one floor below, you can find a painting made in 2015 in Los Angeles. There are few better places to celebrate the range of human cultural production than with SAM's eclectic collection.
Yet it's not always the diversity that is most striking. Sometimes visual art makes noticeable the similarities across time and peoples.


I hope you'll visit Common Pleasures: Art of Urban Life in Edo Japan, a newly unveiled installation of Japanese art at Seattle Art Museum, for some beautifully crafted illustrations of the revelry that marked the Edo period. Centrally displayed in the gallery, SAM's pair of six-panel screens titled Picnicking under Cherry Blossoms and Boating on the River give us a lively image of Edo citizens relaxing, hard. Think you like to party on a boat? These folks did it up right back when they were moving those things manually. Party boats cruising the Sumida River hovered close to the city's pleasure quarter, and no doubt became floating pleasure quarters themselves.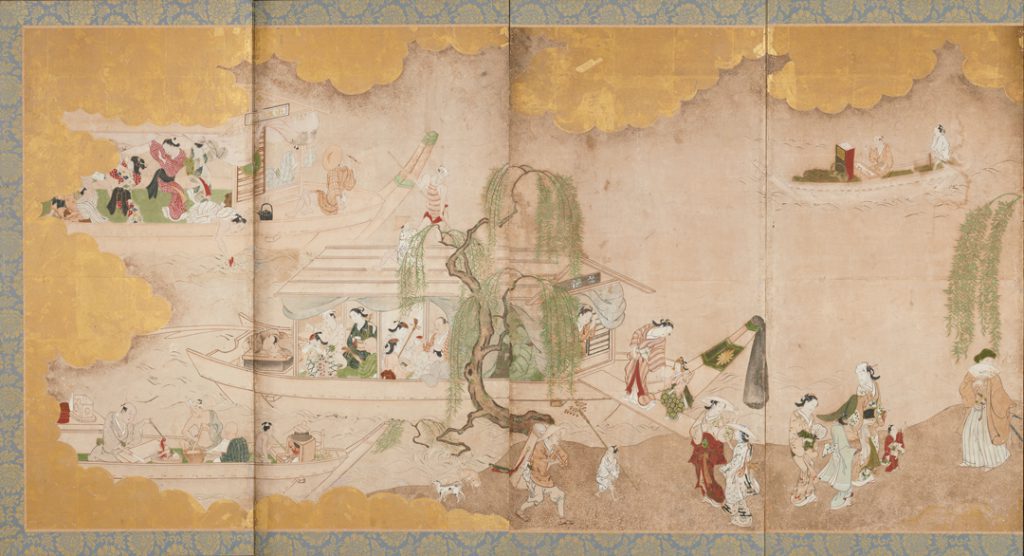 In Seattle, the cherry blossoms blooming around us—an annual uplifting indicator of the onset of spring—are a welcome sight, and, I'd say, a just reward for enduring a long, wet winter. Nothing sounds better than a leisurely picnic under the blossoms like the one we see figures enjoying in SAM's screen. Now all we need are a few sunny days . . .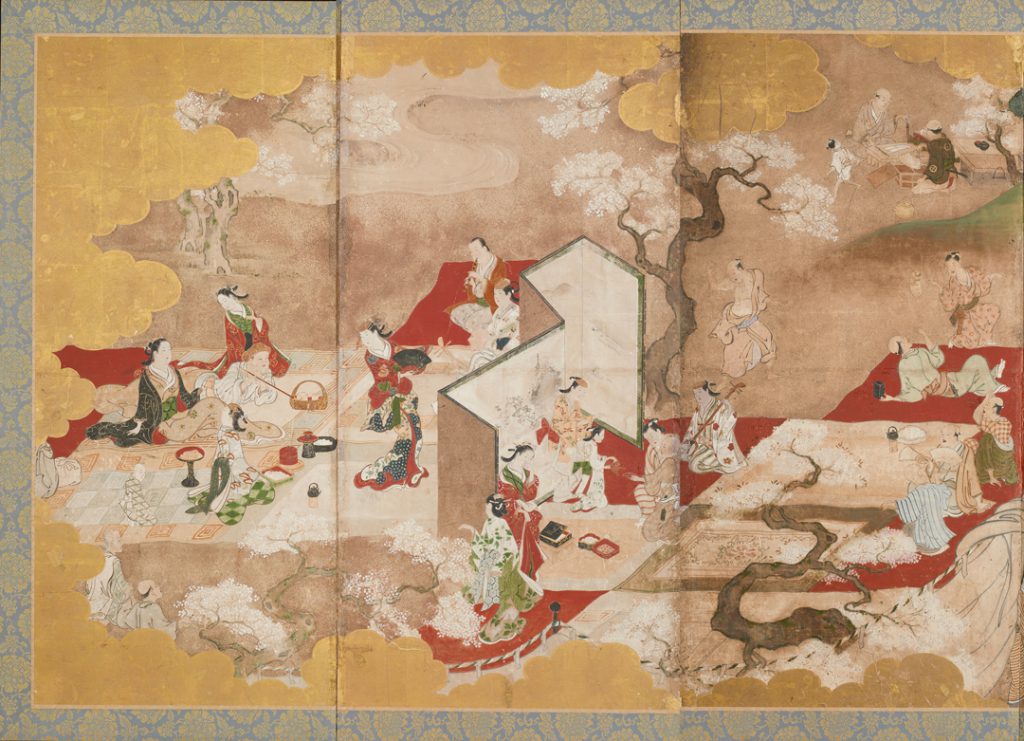 –Jeffrey Carlson, SAM Collections Coordinator
Images: Picnicking under Cherry Blossoms and Boating on the River, mid-18th c., Anonymous, in Miyagawa school style, Japanese, Edo period (1603-1868), pair of six-panel screens; ink, color, and gold on paper, Seattle Art Museum, Margaret E. Fuller Purchase Fund, 62.133.1-.2