Get to know SAM's VSOs: Sara Salvador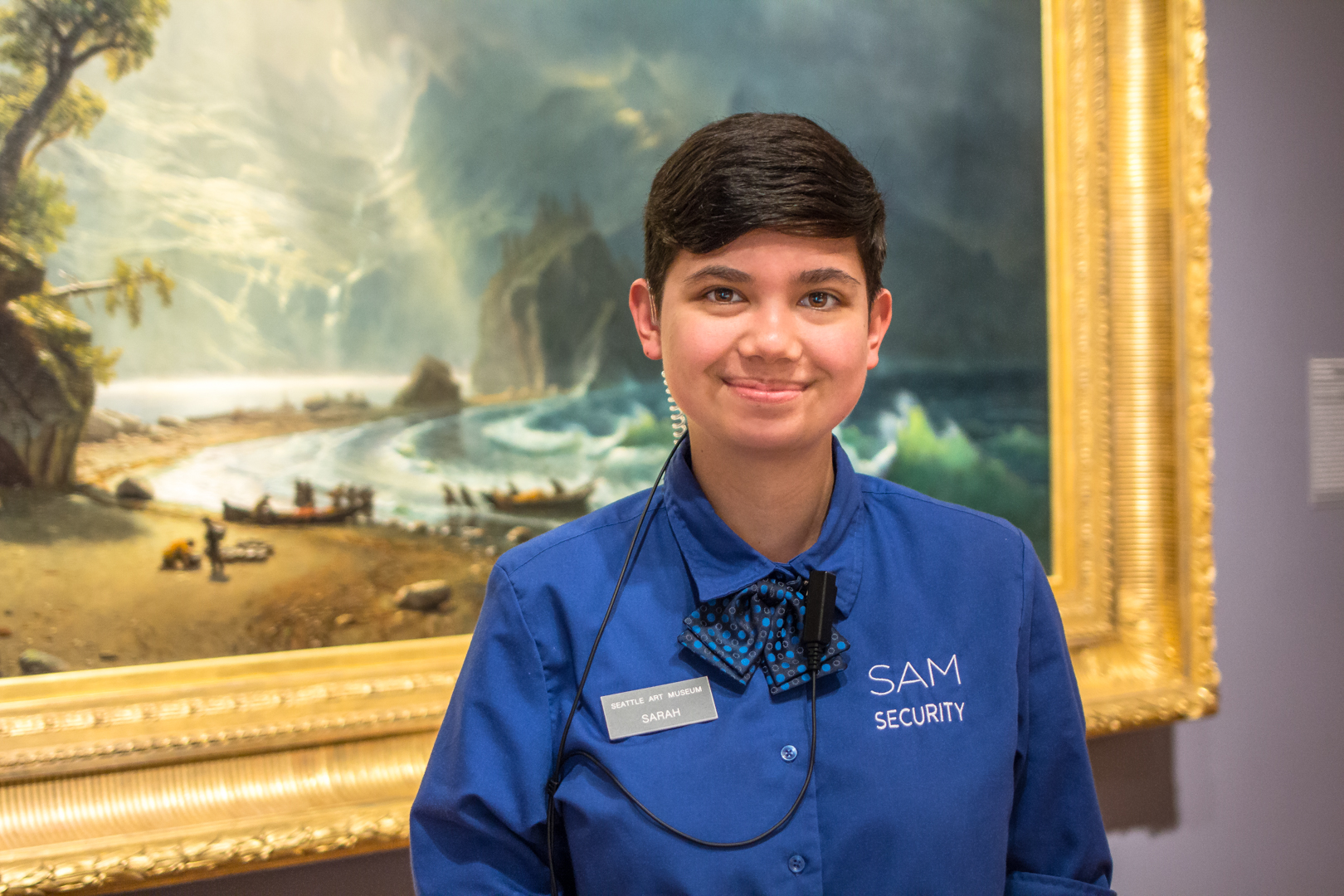 A Seattle native, Sara Salvador grew up surrounded by the fishing business and a love for the outdoors. Wanting to stay in state for college, she attended Western Washington University in Bellingham, WA, spending the majority of her time in the library or going on outdoor adventures. After earning her BA in History and Political Science, Sara moved back to Seattle, balancing working at SAM and a local law firm.
SAM: Seeing Nature: Landscape Masterworks From The Paul G. Allen Family Collection opened February 16 and runs until May 23. As our latest special exhibition, Seeing Nature has a lot to offer. What is your favorite piece in the exhibition?
Sara: This is a hard question because the entire exhibition is breathtaking. If I had to choose, it would be Gerhard Richter's Apple Trees piece. Photo-paintings have always fascinated me because photography is one my side hobbies and I love the idea of combining two different art styles to create something new. Whenever I am in the gallery, I am always in awe of this piece.
What is your favorite piece of art currently on display at SAM?
Definitely Albert Bierstadt's Puget Sound on the Pacific Coast. I fell in love with it when I first saw it because Bierstadt did a spectacular job capturing the famous PNW scenery. Additionally, it is impressive how the painting was from Bierstadt's imagination because it looks like you can find this "scene" anywhere in the PNW.
Who is your favorite artist?
I recently discovered Gian Bernini after a friend showed me his famous Ratto di Proserpina. The statue is beyond amazing and there is so much detail involved. The Veil is also stunning and looks so realistic that I cannot believe it is made out of marble. Ancient sculptures are my favorite because of the amount of detail on such a hard surface.
What advice can you offer to guests visiting SAM?
Take your time! SAM has so much to offer when it comes to art and history. Spend time with the art and if you have any questions or insights, don't be afraid to share it with a VSO. I always appreciate learning something new from a patron about an art object.
Tell us more about you! When you're not at SAM, what do you spend your time doing?
Now that I am a college grad, I've been finding ways to keep myself educated and busy. So usually you can find me in a coffee shop reading or on my laptop researching whatever interests me. Sometimes if the weather is nice, I adventure around the city and discover new places to eat because I love food. Recently, I have been working at my grandparents' shop, Linc's Tackle, it's been around since 1950. If anyone needs fishing equipment, check out my grandparents' shop!
–Katherine Humphreys, SAM Visitor Services Officer
Photo: Natali Wiseman